Digital marketing is a vital component of any company's marketing plan. It isn't enough to just create a website or rely on traditional marketing. As an increasing percentage of consumers turn to the Internet for everything they want and need, it's extremely important to establish online visibility.
For luxury brands, the challenge is often finding ways to stand out among your competitors. Whether your brand offers accessories like bags or watches, or something bigger, like cars, there are always other luxury brands bringing their own product.
So, how do you compete with these companies?
The best way is by creating a strong digital marketing plan. Digital marketing is one of the best ways to reach your target market and stay ahead of the competition.
Still, there are many digital marketing strategies available — so how do you know which ones are best?
Call us today at 888-601-5359 to speak with a strategist about your brand's marketing goals, or keep reading to learn about three methods you can use to attract new customers.
Our digital marketing campaigns impact the metrics that improve your bottom line.
See More Results

WebFX has driven the following results for clients:

$3 billion
In client revenue

7.8 million
Leads for our clients

5.2 million
Client phone calls
How is Internet marketing different than traditional marketing?
The primary difference between traditional and Internet marketing for luxury brands is the level of interaction between you and your customers. Your company can use print, radio and direct mail to present your products as luxury items, but there's no way to know how customers feel about them. All they can do is buy or not buy.
The Internet enables sales transactions to lead to higher engagement and long-term relationships. It also allows your customers to voice their opinions online. Thanks to social media, consumers are accustomed to interacting with their favorite brands, and your marketing strategy needs to take this into consideration.
It must also provide the kind of information they want, which may not always involve a sales message. As consumers look to develop deeper relationships with brands, they tend to favor those that satisfy their curiosity, solve their problems and, yes, occasionally offer something that can help them meet their needs.
Your online marketing strategy must strike the right balance between meeting their needs and reaching your sales or marketing goals. Although this can be a fine line, it is actually easier to walk with Internet marketing than traditional methods.

Hear What It's Like to Work With WebFX!

"Our WebFX team was on top of everything. Best part is our lead contact felt like she was part of our company. She learned everything about our business so quickly and was able to be very efficient with our brand. Reacting to what we needed or wanted to change, making us feel so comfortable the whole way!"
Retail
3 digital marketing strategies for luxury brands
Start using digital marketing for your luxury brand with these three effective strategies:
1. Search engine optimization (SEO)
When most consumers want to research their buying options, they start with a search engine like Google. 93 percent. of all online experiences begin with a search engine.
In order to help people find your business, you can use search engine optimization (SEO). SEO is the process optimizing your website to boost your website's ranking in the search results. The purpose of SEO is to get your site to appear higher in the search results so you can reach more valuable leads.
When you utilize SEO, you want your website to be on the first page of results for searches related to your products. 75 percent of people don't go past the first page — so if your website isn't there, you'll lose customers to your competition.
It is important that you optimize your site in order to get the most out of SEO. When Google is ranking your site, they look at numerous factors that influence your position. These are some of the top aspects Google analyzes to ensure that your website is a good fit for the search results.
Keyword optimization
You will need to select keywords for your website. These keywords determine when your website appears in the search results. It is important to use keywords that your customers are using to find luxury brands.
It is best to focus on long-tail keywords, which contain 3three or more words. Short-tail keywords, which only have one or two words, have more competition and are less specific. You won't drive in traffic as valuable with short-tail keywords.
Your customers are conducting specific searches, so you want to use specific keywords. This will help you drive in traffic that is looking more precisely for your business' products.
If you are trying to rank for a particular keyword, you want to make sure you use that keyword on your pages. Google will crawl through your site looking for keywords to understand the context of your page.
There are numerous places you can utilize keywords. You can use keywords in the heading, titles, meta descriptions and the body text.
As you are integrating your keywords into the text, it is important the you don't use them too frequently. If you use keywords too often, it can lead to keyword stuffing. This negatively impacts your ranking, so you'll only want to use keywords where they fit naturally.
Link building
Another important part of SEO is link building. You want to earn as many backlinks as you can. Backlinks are links to your site from other authority sites.
When an authority site links to your site, it builds your sites trust and credibility. It sends a positive signal to Google that your site contains valid information that other sites find useful.
The best way to build links is through content creation. You can create content and suggest that other authority sites check out your content. If they like what they see, they may use it as a resource in their own content.
This enables you to build a relationship with other sites. When you build relationships with other sites, you can earn more backlinks in the future and increase your website's rankings.
User experience
When people are visiting your site, you want them to have a good experience. A bad experience can deter people away and drive them to your competition. There are numerous aspects you can improve to ensure that users have a good experience on your site.
One aspect you can improve is your design. As a luxury brand, your design is an important part of your brands image. You want to give visitors the feeling of being on a luxurious website.
You'll need to ensure that your website has a clean and modern design. If your design appears old or outdated, you may drive people away from your site. The best way to keep people on your site is by having an attractive design.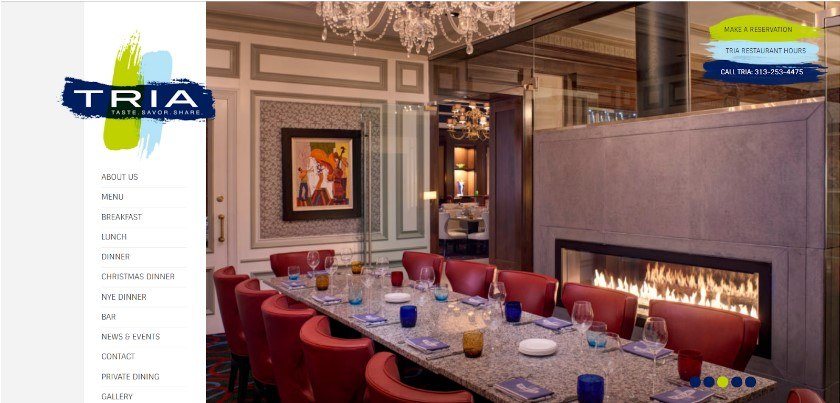 Once you have your design set, you'll want a simple to use navigation to accompany it. You don't want users to struggle to find information. If they struggle to find information, they will leave your site.
The best way to help people navigate your site is by creating navigation that is easy to use. Use simple headings that encompass numerous links and topics. If you categorize your navigation right, people will be able to find information easily.
After you update the appearance of your site, you'll want to focus on the speed of your site. If your page takes too long to load, you could lose potential customers. People don't like waiting for pages to load and will return to the search results if your page takes too long to load.
This will increase your bounce rate. A high bounce rate indicates to Google that users are not having a good experience on your website. They will rank your website lower because users don't remain on it.
You need to ensure that your page is running quickly in order to keep people on your site. You can check your page speed through Google PageSpeed Insights. This tool will help you see how well your site is running and where you can make improvements.

If you are unfamiliar with how to make the changes that Google suggests, you can opt to use page speed services from a digital marketing company.
There are many other factors that Google takes into consideration aside from these three. When you improve upon all these factors, you can improve your rank. A higher ranking will enable you to reach more prospective customers to buy your luxury products.
2. Social media
Social media is an extremely powerful tool for luxury brands. There are numerous platforms your business can use, including Facebook, Twitter, Instagram, Pinterest, and LinkedIn.
You will need to know your target market in order to figure out which platforms are best for your business. The best way to figure out your target market is by looking at your current customers. There are many trends you'll notice amongst them and you can build a target market off those commonalities.
Once you have your target market, you can begin using these various social platforms.
These platforms are great for sharing important contact information. You can include contact information, hours of operation, and an address for your followers.
You can also share content on these platforms. This can be videos, blog posts, or photos. These are great platforms for showing people your products.
When you are selling luxury products, photos can have a powerful impact on a user's perception of your product. If you have a stunning product, you can draw out reactions from users and get them interested in your products. These platforms are a great medium to post these photos to your followers.
You can use these platforms to post engaging videos as well. Depending upon your product, you could create a video that films all different angles of your product. These videos can help customers see the product up close.
Your videos aren't limited to being only of products. You can create testimonial videos where people talk about the reasons why they love your product. These videos can help nudge people towards conversion when they are in the decision making process.
Social media is a great tool to give customers a visual aspect of your product. By utilizing social media, you can entice people to buy your products upon seeing them. This is a great way to draw in new customers for your business.
3. Email marketing
Email marketing is a great opportunity for your business to reach get new leads and nurture them. This tactic is a great investment for your business. You can earn up to $44 for every $1 spent — an ROI of 4400%.
To begin using email marketing, you'll need to create an email sign up. This can be a bar in the header or footer of your website. You can also create a pop-up signup that entices people to join when the enter certain pages.
It is best to avoid buying email lists. If you buy email address, many of your emails will end up in the spam/junk folder. These lists also won't generate credible leads for your business.
Once you garner emails from your website, you can begin sending your subscribers valuable information. You can send them emails with coupons, promotions, sales/deals, or information about a new product.
With programs like EmailMarketingFX, you can easily manage your emails. You can create, send, and monitor the success of your emails. This enables you to adjust your campaign and alter your tactics.
Email marketing is a great option for your business because it generates great leads. People sign up for your email list because they want to receive more information about your business. This is a great method for generating qualified leads and nurturing them towards conversion.
Time to Level Up Your Sales
Our long list of services helps you grow every aspect of your business with marketing strategies that are proven to increase bottom-line metrics like revenue and conversions.
In the past 5 years, we've managed more than 12.9 MILLION transactions across our client base.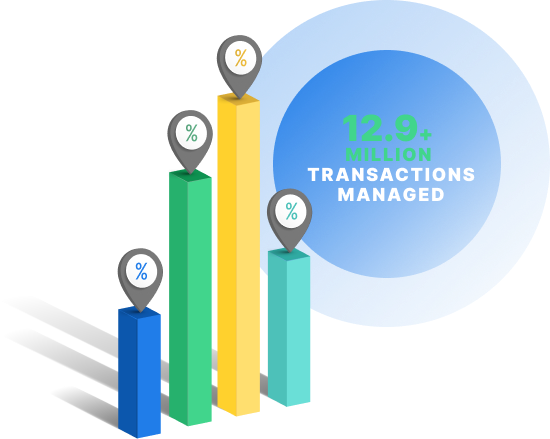 Why do luxury brands need to market online?
If your luxury brand has yet to do any form of Internet marketing, now is the time to start. Most brands already have strategies in place, and you do not want yours to appear outdated in comparison.
But if keeping up with marketing trends isn't enough motivation for you to get on board, the following reasons may help convince you:
Your customers are online
According to Google, 99% of luxury buyers use the Internet at least once a day. This is much higher than the average consumer, meaning that your target audience is definitely online. And in addition to simply being there, more than 90% of luxury buyers research products online before making purchases.
This means that as a luxury brand, the Internet is the best way to reach your customers—even better than magazine ads. And although only about 19% of luxury purchases are made online, much of the decision-making process happens before a buyer even considers walking into a physical store.
Your competitors are online
Although you may think that your strategy is working just fine, consider what could happen if your top competitors started marketing online. They'd start attracting the consumers who are looking to make purchases on the Internet—consumers who could be your potential customers.
Considering Internet marketing's rising popularity, this could soon be the case. Stay ahead of the curve (and your competitors) by starting to build your web presence now.
It builds brand authority
The cost of establishing a brand is high with traditional methods like print ads and storefronts in affluent neighborhoods. It takes a while for luxury buyers to start seeing you as a brand worthy of their attention and money, but that recognition is critical for the success of your business.
A strong web presence can be a much faster (and cost-effective) way to build authority. And even if your company is well-established, content like blog posts and articles can help continue to build your reputation.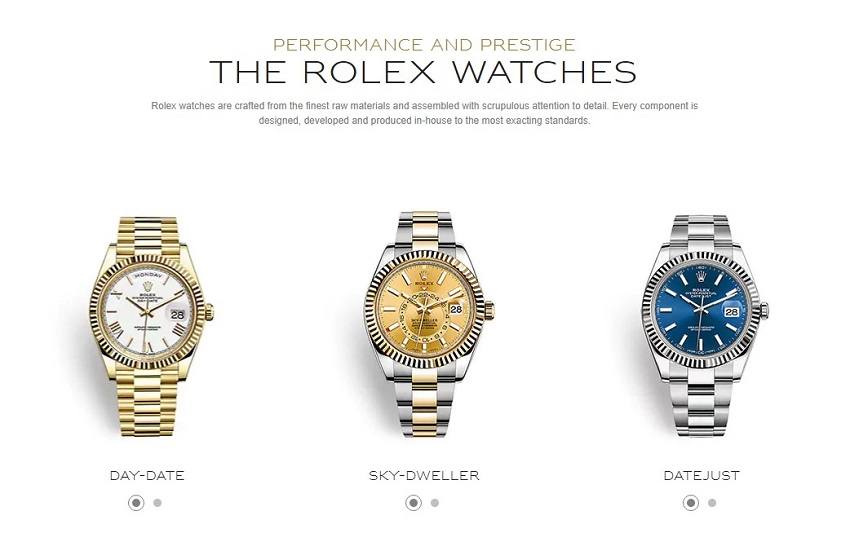 3 tips for luxury Internet marketing
Now that you know why Internet marketing for luxury brands is so important, how can you get started? Here are a few tips for developing a plan that will widen your reach and further your brand's reputation:
1. Create exclusive offers
Part of the attraction of luxury goods is their exclusivity. They are not mass-produced like most consumer goods, and tend to be more unique and hard to get. Evoke this sense online by creating exclusive offers for customers who sign up for your digital marketing initiatives.
Although it's ultimately up to you to decide who gets these offers, you can start by creating special privileges for your email subscribers or social media followers. These incentives will help you quickly build an online following. From there, you can narrow down your list and make those who receive personalized marketing messages feel even more important.
2. Tell compelling stories
Luxury buyers don't purchase your products because they need them, they purchase them because they want them. Instead of trying to convince your customers that your product is absolutely necessary, use your digital marketing strategy to tell them a story.
If, for instance, your brand position is tastemaker, tell stories of new artists, new restaurants, or anything else up and coming. If you talk about timelessness, talk about brands or cultural figures that have stood the test of time. By incorporating your products into these stories, you can evoke certain feelings in a way that a product alone can't.
3. Work with influencers
If your brand is already well-established and has some high profile customers, consider reaching out to them. People with large social media followings who have the ability to impact their followers' purchasing decisions are commonly referred to as influencers, and can be a huge help to your marketing strategy.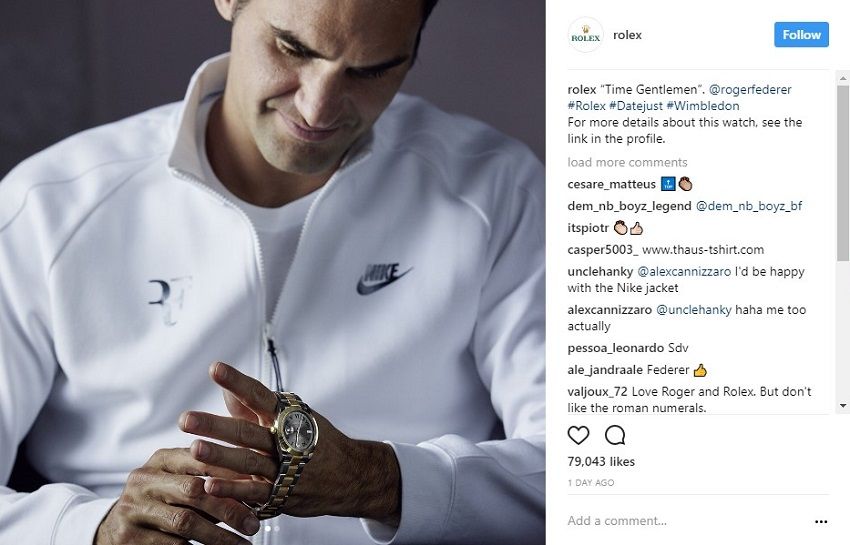 Even if they aren't celebrities in the traditional sense, one simple post on Instagram or Twitter could send you a ton of new leads. Identify the influencers who are already fans of your brand, and look for opportunities to connect with them.
Ready to speak with a strategist now? We're happy to chat! Give us a ring at:
888-601-5359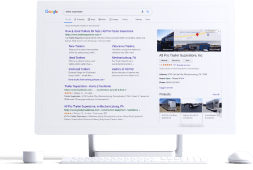 Experience the luxury of a digital marketing plan from WebFX
If you're too busy running your business to create your ideal marketing plan, WebFX can help. We are a full service digital marketing company that specializing in creating customized digital marketing plans that will help your luxury business reach more customers.
Our team of 500+ digital marketing experts will contribute their expertise to your campaign. We'll help you create a customized plan that will maximize your brand's reach and help you draw in customers. We are dedicated to helping you create a digital marketing campaign that will bring your business success.
We know what it takes to help your campaign succeed. To date, we've driven over $3 billion in sales and over 7.8 million leads for our clients. When you partner with us, we guarantee you'll see results.
Just ask our clients! We have over 1020 client testimonials from various industries. Check them out to see what it is like to work with WebFX!