If your Boston company is looking for a way to increase website traffic, increase sales, and improve your brand, an Internet marketing strategy is the answer.
Internet marketing is an umbrella term for many different tactics that work together to create the perfect campaign for your company.
WebFX is a full-service Internet marketing company, so whatever skills you're looking for, we have them! We offer everything from content creation to web design and we can help your Boston company soar with Internet marketing.
If you'd like to learn more about Internet marketing by speaking with a specialist, call us at 888-601-5359. Otherwise, keep reading to learn about the benefits of marketing your Boston business!
Want to market your Boston business online?
Contact WebFX
How many strategies do I need to use?
You don't have to use more than one strategy, but two is certainly better than one, and three is better than two!
That's because you can cross promote your channels, which for example, means that you could talk about your email newsletters on Facebook, or talk about your LinkedIn account on your website.
Not to mention, the more strategies you adopt, the more exposure you'll have. Your entire audience isn't on Facebook, nor will they all opt for your email newsletter. So it's important to cover all bases and adopt many different Internet marketing strategies to ensure that the whole of your customer base is marketed to.
Don't forget, the Internet marketing services that we'll mention below don't cover them all. There are also strategies like:
Ready To Grow? Get Your
Free Quote

Today:

Our digital strategists have put together successful Internet marketing campaigns for businesses ranging from local coffee shops to publicly traded companies. They'll do the same for you. Request a free quote and experience why WebFX is rated as the world's best SEO agency.
What strategies does Internet marketing refer to?
Like we mentioned, Internet marketing is an umbrella term for a number of tactics that helps increase awareness of your brand online. Each strategy serves a different purpose and sometimes, even a different audience.
SEO (search engine optimization)
This strategy is known to help you drive more traffic to your website, which is extremely important if you're looking to increase brand awareness and sales.
SEO helps to improve your website's ranking in search engine results pages, so that it receives more clicks. The closer your website is to the number one result, the better.
And matter of fact, if you're past the fifth position on a ranking page, there's a slim change that you'll get any site visitors.
That's because the first position in search results has a click through rate of 32%, while a fifth position result has a CTR of just 6%.
This shows the importance of ranking highly in search results to enable more traffic to flow to your website.
Pay-per-click advertising (PPC)
This is a super cost-efficient Internet marketing strategy for your Boston company.
It allows you to choose what keywords you want to rank for, bid on them, and appear in search results when someone searches for your targeted keyword.
The best part is, you don't pay for ad space, and rather you only pay when your ad is clicked. This keeps you from throwing away unnecessary cash, and makes PPC very cost-efficient.
Another benefit of PPC is that you tend to see results nearly right off the bat, while SEO takes a little more time to see results.
Social media marketing
If you're a member of a social media platform, you probably follow some of your favorite brands.
If you do, you know that their ads and their posts can be effective at getting you to visit their website, and even purchase products.
When you advertise your Boston business on social media platforms, you are literally advertising to billions of people worldwide. Why wouldn't you want that large of a potential client base?
Email marketing
Email marketing allows you to stay at the top of mind for potential customers, and keep current customers informed about your business and services.
Email marketing also has an extremely high ROI at 4400%.
In your emails, you can choose to send newsletters, do employee spotlights, tease new products, or even provide special offers. You can even segment your emails so that specific content is delivered to specific users.
Website design
Some people don't think of web design as an Internet marketing strategy, but it definitely is!
What good is traffic to your website if it doesn't represent your brand, is outdated, or doesn't function properly?
A website should represent your brand in the best way possible by using your color scheme, your logos, and incorporating your company's unique flair.
It should also be fully functioning, and be responsive on all devices including smartphones and tablets. This ensures that no matter what device a user is surfing on, they can always enjoy your website.
A great website design also ensures that users can find what they're looking for, and quickly. This means a great navigation bar, links within the copy to related pages on your website, and engaging graphics and videos throughout your copy.
Does your Boston business need an Internet marketing company?
WebFX is here to help! We're a full-service digital marketing company, which means we do it all. We can help you create the perfect, custom campaign for your business and ensure that it works to bring the results you desire.
When you work with WebFX, you become part of the family. We will make your goals our goals and strive to exceed benchmarks. You'll get a personal, dedicated account manager that will walk you through the process of choosing what strategies are right for you, how to advertise on them, and how to work within your budget.
We provide transparent pricing for all of our services, so you never have to wonder if we fit your budget. We also offer a variety of packages to fit nearly any budget, and to make it possible for any sized company to succeed online.
If your Boston company is ready to take off with Internet marketing, you can contact us online, or give us a call at 888-601-5359. We can't wait to hear from you!
Local Success
WebFX has partnered with numerous local businesses in Boston to help them grow with digital marketing.
We've helped to implement campaigns including SEO, PPC, email marketing, and beyond.
SEO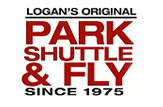 seo

email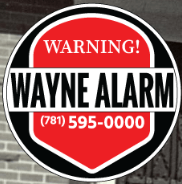 90 Canal St, 4th Floor
Boston

,

MA

02114
(617) 539-7560

We're not your typical

Boston Internet Marketing Agency.
Our team is made up of award-winning designers, developers, and Internet marketers. For us, it's not just a job — it's a driving passion. And that passion has led to some of the best work on the Internet.
Learn More
Driving digital revenue for our 500+ satisfied customers