When customers arrive at your establishment, they want to feel like you know exactly what they need to make their time more enjoyable. They want to feel like they have a good relationship with you, and that they can trust you with their vacation or trip. Internet marketing for hospitality businesses can be the first step in achieving that sense of trust.
Unlike traditional marketing, which involves one-way communications between businesses and prospects, online marketing is more of a dialogue. Your company delivers sales messages, but customers can respond with positive or negative feedback. This means that every Internet marketing campaign needs to keep the consumer's voice in mind.
On this page, you'll find out what makes Internet marketing unique, why your business needs it, and the most effective strategies to market your business online. If you'd like to speak with an Internet marketing specialist, contact us at 888-601-5359.
Our digital marketing campaigns impact the metrics that improve your bottom line.
See More Results

WebFX has driven the following results for clients:

$3 billion
In client revenue

7.8 million
Leads for our clients

5.2 million
Client phone calls
How is digital marketing for hospitality different from traditional marketing?
While traditional marketing used to yield great results (and in some cases, still does) for hotels, casinos, and other hospitality companies, it has certain limitations. Here's why many businesses are shifting their marketing focus online:
Accountability
Direct marketing helps businesses track some expenses, but it's not always possible to know the impact of every campaign. Traditional advertising offers even less transparency. Internet marketing, on the other hand, is easy to track and monetize. Every click, share, and view can be analyzed and deemed profitable or not, and strategies can be revised accordingly.
Speed
Think about the time it takes for you to design, produce, and distribute brochures, flyers, and other marketing materials that describe your properties. That time shrinks considerably with online materials. Plus, edits and revisions are easier to make, allowing you to customize campaigns for each individual audience.
Variety
Photos can be mailed to potential guests. Audio and video can be aired on the radio and TV. Brochures and other print materials can be mailed or dropped at travel agencies. The web provides a home for all of these materials, and enables you to combine them in interesting ways. For example, you could offer a 360-degree virtual tour of your properties, or allow guests to create customized trips—features that were never possible with traditional media.
Internet marketing is certainly very different from traditional methods. But is it better? Keep reading to find out how it can drive better results for your business.
Time to Level Up Your Sales
Our long list of services helps you grow every aspect of your business with marketing strategies that are proven to increase bottom-line metrics like revenue and conversions.
In the past 5 years, we've managed more than 12.9 MILLION transactions across our client base.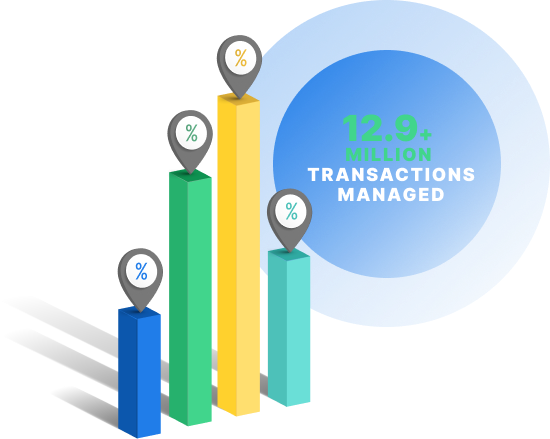 Hear What It's Like to Work With WebFX!

"All of my interaction with our account manager has been so positive. I worried about the amount of money I was spending and she has made it worth my while. I understand there is a team behind her as well but I have been so impressed. Her responsiveness is outstanding."
Real Estate Rental
Why do you need digital marketing?
Startups and established businesses alike have found the web to be a great addition to their marketing strategies. For one thing, it costs less than traditional marketing. Brochures and postcards can cost thousands to print and mail. Ads on TV or in magazines and newspapers can cost just as much and not even reach your target audience.
Internet marketing costs far less, and is much more targeted. More than half of the world's population is online, and while you won't attract them all, that shouldn't be your goal anyway. Instead, you can focus on reaching specific audiences based on your target demographic—which is entirely possible with the advanced targeting options offered by search and social campaigns.
Once you've attracted your target audience, online marketing enables you to stay in direct contact. Some channels allow potential and current customers to interact with your business on a deeper level, while others enable you to craft messages to each individual, making them feel like the valuable customers and prospects they are.
3 ways to get started with digital marketing for hospitality
There are plenty of reasons to market your business online, but which strategies are the most effective? When you work in hospitality, word of mouth is everything, and few channels provide a better forum for travelers than the Internet. Because of that, your strategy should give guests a chance to talk about what they like about your properties. Here are some ideas to get started:
1. Social media
Think about your own personal social media accounts. How many times have you seen your friends or family members ask for advice on various topics? Probably more than once or twice. People love using social media to get input on their decisions, and decisions regarding trips and vacations are no exception. If your business is active on social media, you can become a part of that conversation.
Create a business page with basic details like your location, contact information, and website. Then, take some time to add photos, information about fun things to do in your area, and any promotions you may be running. Encourage your followers to share their photos and stories as well. A rave review from a happy guest will do more for your reputation than a dozen posts from you.
2. Virtual tours
Travel can be expensive, and no one wants to risk spending a ton of money on a trip they won't enjoy. Because of that, many prospective guests will want to know as much as possible about your business before making a reservation. Virtual tours can provide this information, and the more they know, the more at ease they'll feel booking with you.
The tour format will depend on what you're promoting. A hotel should be presented in a 360-degree format, so that guests know exactly what to expect from their accommodations. By contrast, an amusement park or cruise ship warrants a virtual map on which people can click to see a particular ride or activity. Make sure to include a next step on each portion. For instance, a button enabling people to make a reservation speeds the buying cycle and yields a higher return on investment.
3. Mobile apps
It might seem a little strange to keep marketing to guests once they've arrived, but upselling is a great way to generate more revenue. Create a mobile app that lets guests check availability or make reservations for add-ons like tours or spas, along with any other promotions you may offer. If you run a hotel, for example, your app would not only notify guests of nearby dining and entertainment, but also enable them to book transportation to get there.
Good agencies have more than 50 testimonials.
Great agencies have more than 100 testimonials.
WebFX has over 1000+ glowing client testimonials.
See What Makes Us Stand out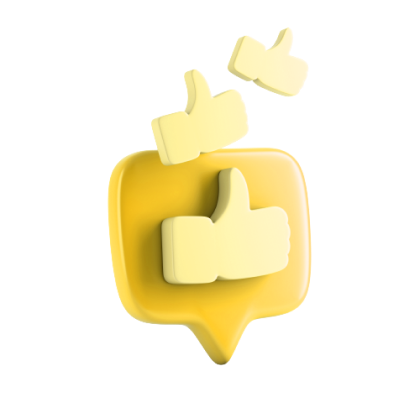 Get started with digital marketing for hospitality
Your company's goal should be to create a pleasant customer experience, and that experience begins with your marketing plan. Successful Internet marketing for hospitality companies should encourage communication, familiarity, and trust.
If you're not sure how to do that, or just need help getting started, feel free to contact us. Our experienced team of Internet marketers is more than happy to assist you in creating and implementing a strategy that will make your potential guests feel right at home.
Earn a 20% greater ROI with WebFX