What Are iBeacons and How Can You Use Them?
Some business owners are reluctant to invest time and resources in new marketing strategies, while others love to be on the cutting-edge of new trends and best practices. If you're in the latter group, you may have heard about iBeacons and wondered how they could benefit your business.
But what exactly are they? And how can you use them? Keep reading to find out, and give us a call at 888-601-5359.
We foster and form long-term partnerships so that your business has long-term results.
Over 90% of WebFX clients continue partnering with us into year 2 of their campaign.
Hear from Our Happy Customers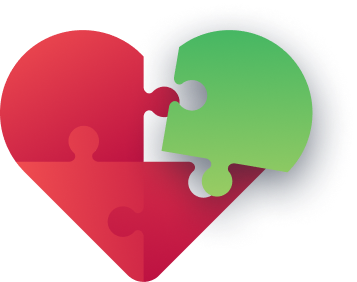 What are iBeacons?

As a basic definition, beacons are Bluetooth-enabled devices that communicate with nearby Bluetooth-enabled smartphones. Once beacons are installed, they can detect compatible devices and send them messages and notifications.
"iBeacons" are simply Apple's trademarked name for these devices. They were included with the iOS7 update in 2013, but not many companies utilized the new technology. That means if your business operates in a physical location with a B2C model, you could be one of the first to make use of this cutting-edge technology.
How can you use iBeacons?
There are two things your business needs to have before making use of iBeacons:
1) a physical store, and
2) a smartphone app.
If you're lacking one or both of these, you'll need to get them before considering this technology.
Your store location is where you'll place your iBeacon, and your smartphone app lets your beacon communicate with visitors. This ensures that you'll only reach customers who have chosen to interact with your company without bothering shoppers who don't want to receive marketing messages.
When a customer has your company's smartphone app installed (and their Bluetooth enabled) in your store, your iBeacon can send them content to improve their shopping experience. This can include information on sales, new products, and even coupon codes. Basically, anything that will help your customers find what they want and make a purchase is perfect iBeacon content.
In addition to sending these messages, iBeacons can also collect certain kinds of data, like how customers move throughout stores. However, it's important to clarify what exactly your app collects. Potential customers may be wary of downloading your app if they think it's going to pull personal data from their phones—even though that isn't the case.
We don't want to tell you about the work we do, we want to SHOW you.
View Our Portfolio

We've built over
Websites
in a variety of industries.
How iBeacons can benefit consumers

The potential benefit of this technology for retailers is clear: Direct communication with consumers. But considering that they only work if consumers voluntarily download the apps that enable them, the benefits can't be one-sided. So do iBeacons really benefit customers?
When done well, they absolutely can. If you've ever pulled out your phone while shopping to read reviews of a product before taking it to the register, it's easy to see how this technology could be useful. Instead of using search engines to find the information you want (and using up data in the process), you could simply connect to the store's iBeacon and access the product details that the store provides.
This means that if you're considering using iBeacons for your business, you need to make sure that your customers will benefit from enabling them. Whether you do this by including comprehensive product information, sale details, or even exclusive coupon codes, your customers' needs should play a role in the creation of your beacons.
How retailers currently use iBeacons
Although only a few retailers currently use beacon technology, there are some that have tested their iBeacons with impressive results. The most notable of these is Macy's.
Two of their locations (in New York and San Francisco) paired with the popular shopping app Shopkick in 2013. The beacons immediately send notifications to anyone who enters the store with the app installed. They show discounts, recommendations, rewards, and location-specific deals, right down to the department a shopper is in.
Plus, if a user has previously "liked" a product in the app (like a sweater or pair of shoes), they'll be notified if the store sells it. As a result, shoppers with the app make 26% more purchases in stores with beacons than those without it. Considering that Shopkick now has over 15 million users worldwide, this presents a huge opportunity for retailers who are willing to invest in beacons.
Want to learn more about iBeacons?
Despite the fact that the technology has been available since 2013, iBeacons are still an untapped marketing channel in the retail world. But if you're interested in learning more about how they can help your business connect with shoppers, the results can be huge.
At WebFX, our developers are always willing to take on a challenge. Contact us today to learn how our team can help you reach more customers and grow your bottom line.
Earn a 20% greater ROI with WebFX