Why Pay-for-Performance SEO Is Not the Right Choice
The pay-for-performance model of SEO pricing sounds appealing initially, but it's not the best approach to SEO services. It tends to lead to lackluster results and can even severely damage your brand's visibility in search. Keep reading to learn why you should avoid performance-based SEO pricing and what to look for instead.
If you're looking for a search engine optimization (SEO) company to help you boost your website's search rankings, you may have come across several pricing models, including pay-for-performance SEO.
Performance-based SEO pricing may be an alluring option, but unfortunately, it's often too good to be true. In fact, working with the wrong pay-on-results SEO company can do serious damage to your business.
On this page, we'll discuss why you should avoid pay-for-performance SEO and give you some better strategies for how to choose an SEO agency.
P.S., Need reliable info to make a smart SEO investment? Access our free SEO pricing guide to learn everything you need to know.
Looking for an all-in-one SEO audit tool? You've found it.
SEO Checker provides data on key metrics to give you:
Complete SEO score

Content Grade

Site Speed Analysis

and more.
What is pay-for-performance SEO?
Pay-for-performance SEO, also called performance-based SEO or pay-for-results SEO, is a pricing model where you only pay when the SEO agency achieves pre-defined results. These results are typically first-page rankings for specific keywords. While pay-for-performance SEO may seem advantageous, it may incentivize rushed results or short-term strategies and harm your online visibility.
Why you should avoid performance-based SEO
So, why is pay-for-results SEO not the best choice for your SEO campaigns? Here are some of the risks that typically come along with this pricing model.
It leads to a narrow focus
Performance-based SEO programs tend to focus almost exclusively on getting high rankings for a few keywords.
While there's nothing wrong with aiming for high rankings, rankings aren't the only metric that matters.
You also need to make sure you're targeting keywords that will bring qualified traffic to your site — visitors that are likely to turn into customers.
With performance-based SEO, agencies have an incentive to target keywords that are easy to rank for. Those keywords may not be the ones that bring you qualified traffic.
You also need to think about a wide range of other metrics such as click-through rates, bounce rate, and page speed.
Focusing on just a few keywords, as pay-for-performance SEO campaigns tend to do, is also not the best strategy for most companies. Rather than putting all your eggs in one basket (or just a few baskets), we recommend targeting a longer list of keywords.
In fact, our basic SEO package includes optimization for up to 100 keywords.
It incentives rushed results and a short-term outlook
Under the performance-based SEO pricing model, SEO agencies need to quickly get high rankings for the work to be financially worthwhile for them. So, they have an incentive to focus on short-term gains but not long-term value for your business.
When done right, however, SEO is a long-term strategy. It takes time to build up site authority and a strong presence in search engines.
Rather than a way to get quick results, it's a digital marketing strategy that provides value for your business over the long term.
Pay-for-performance SEO causes SEO agencies to rush the process, which can lead to lackluster results and the use of some unsavory tactics, as we'll discuss in the next section.
It may involve black-hat tactics
Since SEOs working on a performance-based SEO program need to get results quickly, they may try to take shortcuts by using shady SEO tactics. Historically, this has often been the case with companies that offer SEO guarantees and pay-on-results SEO.
These shady SEO methods, called black-hat tactics, violate search engines' terms of services and aim to fool the search engines' algorithms rather than earn rankings naturally.
Google and other search engines are getting better and better at cracking down on black-hat SEO. Even if this kind of SEO does get you results in the short term, Google will eventually discover the trickery.
When it does, Google may issue a penalty against your site that causes your rankings to drop or your site to disappear from search results completely, even if you were unaware of the tactics the pay-for-performance SEO agency used.
While you can recover from Google penalties, the process often takes time, and you'll miss out on valuable traffic.
It gets in the way of the partnership approach to SEO
The best SEO agencies act as a partner to your business. You agree on a strategy and then work together toward the same goals.
Pay-for-performance SEO doesn't support this dynamic. The SEO company has an incentive to quickly earn high rankings for a few keywords, not help you achieve your overall business objectives. You don't share the same goals.
Learn how we increased traffic by over 40%, and conversions by over 100% for an ecommerce client.
Read the Case Study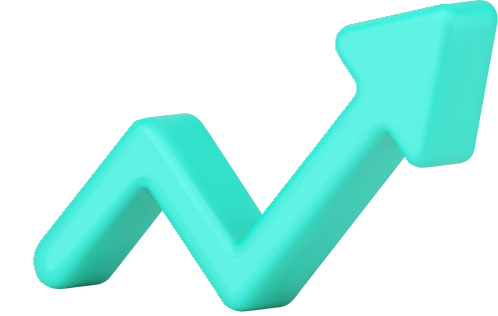 What to look for instead of performance-based SEO
So, if pay-for-performance SEO isn't the way to go, what's a better alternative for your SEO plan? Here are some of the things you should look for when selecting an SEO agency and strategy.
An ongoing partnership
Rather than a campaign focused on fast rankings for a few keywords, look for an ongoing partnership with an agency.
SEO agencies should want to learn about your business and your goals and take a holistic, long-term approach to planning your campaign. Working with an SEO company should feel like a partnership with someone who's invested in your success.
The pricing model for this kind of partnership typically involves a regular monthly payment and an initial campaign investment.
This is the model we use at WebFX. Learn more about our SEO pricing.
Transparency
Transparency is also hugely important when it comes to SEO companies. Look for an agency that's upfront about its pricing.
In addition to pricing, look for a company that's transparent about the tactics they'll use to meet your campaign goals. They should also provide you with regular reporting as your campaign progresses.
Realistic goals
Look for SEO firms that set realistic goals for your campaign. SEO is a long-term strategy, and it takes substantial effort to improve a site's overall SEO health and get it ranking reliably.
Of course, SEO agencies can make huge improvements in your site's rankings, but be wary of companies that promise first-page rankings in a short timeframe. Be especially suspicious of SEO guarantees, which Google itself warns against.
Healthy, gradual growth over several months is a more realistic expectation. The best SEO agencies tend to focus on perfecting the process rather than a few rankings.
Custom plans
Cookie-cutter plans don't work well in SEO. Instead, you want a strategy customized to your business's goals and needs.
Look for an agency that offers some SEO package options, so you can choose the plan that's best for you.
Your SEO agency should also take the time to create an SEO plan that's tailored to your business's needs and goals.
A comprehensive SEO strategy
The best SEO agencies will create a comprehensive SEO strategy for your business that improves your website's overall health.
When talking with a potential SEO partner, ask them what areas they will work on as part of your SEO campaign. Rather than focusing on just a few keywords or metrics, they should take a holistic approach.
At WebFX, for example, our team:
Evidence of past successes
Another thing to look for when choosing an SEO company to work with is evidence of their past successes. You can find this information in lots of places:
These resources and others like them can tell you the types of work the firm has experience with, their accomplishments, and what their customers think of working with them.
You can also learn about how capable an SEO agency is by Googling them. They should show up for searches that are highly relevant to them, such as "SEO agency in [the name of their city]."
If an agency's website isn't listed in search results at all, that's a sign they may have used black-hat SEO tactics.
You can also explore their website and make sure it's well-designed and user-friendly.
Knowledge and education
Exploring an SEO agency's website can also tell you how knowledgeable they are and give you an idea of what it will be like to work with them.
Does the agency offer well-written resources on their website about SEO and other digital marketing topics? If they do, they're more likely to be knowledgeable and able to drive results for your business.
You should also talk with an agency representative over the phone or in-person and ask them any questions you have. The way they answer your questions can help you determine what it's like to work with them. The best SEO agencies will be knowledgeable, friendly, and honest when you speak with them.
Independent research from Clutch has named WebFX the
top SEO company

in the United States.

Clutch has personally interviewed more than 250 WebFX clients to discuss their experience partnering with us.

Read More Clutch Reviews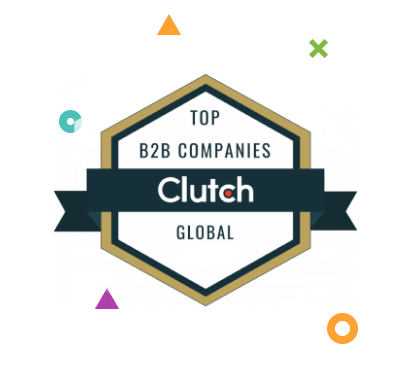 Proven results from WebFX
Looking for the perfect SEO partner for your business? WebFX is here to help!
We have more than 25 years of experience in digital marketing and a team of more than 500 experts who are ready to help your business grow.
When you work with us, you'll get a dedicated account representative who will get to know you and your business and create a custom SEO strategy for you. As our team implements your campaign, your account manager will provide you with regular, transparent reporting.
At WebFX, we don't focus on just quick results and a few vanity keywords. We focus on getting results that make a real difference for your business, customers, and long-term goals. Over the last five years, we've generated nearly 7.8 million leads and over $3 billion in revenue for our clients.
Want to learn more about getting a custom SEO plan from WebFX? Request a free quote online or call us at 888-601-5359.
How Is Your Website's SEO?
Use our free tool to get your score calculated in under 60 seconds.