If you've ever wondered what drives prospects to call your business, we've got a strategy that can put your wandering mind to rest. With website call tracking, you can get valuable insight into what strategies or website pages drive your audience to contact your business, what they call about, and more.
On this page, we'll answer the question "What is website call tracking?", as well as discuss the benefits of using website call tracking software. We'll also provide you with a handy call tracking FAQ section to answer all of your burning questions about tracking calls for your business.
P.S. If you want to know what it entails, browse our website call tracking services to see what you can expect! If you'd like to speak directly with an expert, feel free to give us a call at 888-601-5359!

We don't want to tell you about the work we do, we want to SHOW you.
View Our Portfolio

We've built over
Websites
in a variety of industries.
What is website call tracking?
As the name implies, website call tracking enables you to track the phone calls you receive across different platforms.
In short, you'll have multiple phone numbers that all forward to your business's main phone line. These unique phone numbers are each tied to a different strategy or web page and serve as an opportunity to understand how leads discover your business and what compels them to contact you.
What are the benefits of website call tracking?
Now that you have the answer to "what is website call tracking," it's time to look at the benefits of using website call tracking.
When you invest in website call tracking software, your business will experience numerous benefits. Here are three significant benefits you'll get from investing in call tracking software.
1. You improve the customer experience
With call tracking software, you can improve the customer experience by learning valuable information about your callers.
Call tracking software enables you to learn information like:
Caller intent
What was said in the call
Duration of the call
Caller location
And more
With this information, you can understand your customer interactions and optimize your sales process to improve customer experience. Capturing this information enables you to understand why leads call your business so you can improve your sales communication for future leads that call your business.
2. You can track what strategies work
Call tracking enables you to assign unique phone numbers to different marketing strategies. When you assign these unique phone numbers, you can trace the call back to the strategy.
So, for example, let's say you have the phone number 555-555-5555 for your paid advertising campaign and 666-666-666 on your blog posts. If someone calls your business using the 555-555-5555 number, you know they called you from a paid advertisement and not from your blog posts.
You can track these different phone numbers to see if more people call from your paid ad or your blog — and you can virtually assign numbers to any strategy This model can help you figure out which strategies drive the most calls. You can also optimize your strategies that generate fewer phone calls to try to generate more calls.
3. You can schedule staff more effectively
Call tracking enables you to schedule your sales team at more effective times. When you track how many people call you, the time, and call duration, you can determine your peak call hours.
Let's say you track your calls for a week. After compiling all the data, you find that your heaviest call times are between 9 a.m. and 5 p.m.
As a result, you can schedule more people on your sales team to work in that window. With more people working, you provide better customer service because you won't have as many (or any) customers on hold waiting to speak with a salesperson. It allows you to engage with more prospects and turn them into sales for your company.
4. You can manage your staff better
With call tracking software, you can understand how your staff interacts with customers and refine your sales process from there.
With call recordings and transcripts, you'll learn how your sales team pitches your products or services, how they handle questions, and more. This information enables you to identify where your sales process may need work. After listening to some calls, you may find that your prospects have common questions that your sales team can't answer.
As a result, you can train your team on how to answer those questions to better serve your customers.
BONUS: You can also use sales recordings and transcripts to train new sales team members!
Call tracking will help you help your sales team close more sales.
FAQ: Common questions about call tracking
Here are some common questions people ask about call tracking.
Do I need unique phone numbers for each of the strategies that I want to track?
Yes. Unique phone numbers are the bread and butter of website call tracking. Having unique phone numbers enables you to understand which page or medium drives someone to call your business.
If you only use one phone number, you won't gain insight into what marketing strategy a customer encountered before calling your business. For example, if you focus solely on using your blog and social media ads for lead generation, you would assign each strategy a specific, unique phone number. Your blog, let's say, would get the phone number 111-222-3333, and your social media ads would provide the phone number 222-333-4444. Each phone number funnels to your main business line, but you'll be able to see exactly what strategy — your blog or your social ads — enticed a user to call based on what number they dialed to reach you.
Can I add call tracking to different channels?
Yes. Call tracking isn't restricted to just your website. You can use call tracking on multiple types of marketing campaigns like:
Billboards
Television commercials
Email marketing
And more
Adding call tracking to marketing campaigns can help you see which ads and strategies are the most effective.
Should my website call tracking software work with Google Analytics?
While it's not a requirement, it's recommended that your call tracking software integrates with Google Analytics. When you use call tracking, you'll typically use it on campaigns that involve Google, like search engine optimization (SEO) or PPC ads. It makes it easier if your call tracking software can integrate with Google Analytics because it organizes your data in one place.
You can track clicks, dwell time, and calls in one place to help you get a bigger picture of what's effective in your campaign.
Should I opt for call recording?
Yes. If you're interested in call tracking software, you should search for a platform that offers call recording. Call recording has two benefits for your business.
First, you gain an understanding of why leads contact your business by replaying conversation between your sales team and the customer When you collect data from different customers, over time, you'll be able to understand commonalities between them and tweak your marketing strategy accordingly. Secondly, call tracking software can help you see how your sales team interacts with clients. It enables you to see if you need to refine your sales process to get more leads to turn into conversions for your business.
When you understand how your sales team interacts with your leads, you can figure out what may not work in the sales process.
What type of information does call tracking capture?
Call tracking can help you capture an abundance of relevant information about a customer's journey. The type of information you track will depend upon the platform. Generally, call tracking platforms will allow you to track:
Call start time
Call duration
Caller ID
Repeat caller
And more
This information will help you see how long people interact with your sales team and if they call more than once. It's helpful information for evaluating which callers are closer to a conversion, so you can focus on nudging those leads to become customers.
Can you use call tracking to track offline calls?
Yes! If you run an ad in a newspaper or another offline media source, like a television commercial, you can use a unique phone number for these mediums as well.
The phone call data that you collect from offline marketing efforts will show up in Google Analytics, where you can compare the data to other advertising campaigns.
How does call tracking help marketing?
Call tracking enables you to tie the digital marketing journey to phone calls by helping you gain a better understanding of which channels drive people to call your business. You learn what channels are most effective for attracting your audience, which allows you to adjust your strategies to drive the best results for your business.
We foster and form long-term partnerships so that your business has long-term results.
Over 90% of WebFX clients continue partnering with us into year 2 of their campaign.
Hear from Our Happy Customers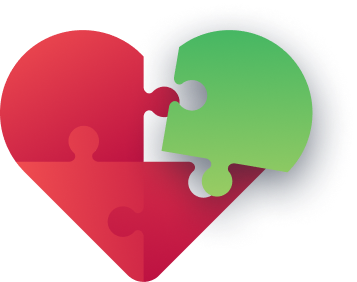 Invest in call tracking software today
The question is no longer "what is website call tracking," but rather, "what's the best call tracking software for my business?" If you want call tracking software that helps you understand your audience better and improve your marketing campaigns to drive more sales, we've got you covered. Our software, MarketingCloudFX, will help you track and record phone calls from your prospects.
Beyond that, you'll get lead nurturing tools that help you nudge these callers towards conversion. To learn more about MarketingCloudFX, contact us online or call us today at 888-601-5359 to speak with a strategist about website call tracking.
WebFX Careers
Join our mission to provide industry-leading digital marketing services to businesses around the globe - all while building your personal knowledge and growing as an individual.