Did you know that pay-per-click (PPC) visitors are 50% more likely to buy than organic visitors? Businesses can leverage PPC to boost brand awareness, drive site traffic, and grow their revenue.
Before you run a PPC campaign, though, it's important to set your PPC goals. This blog post will guide you in setting your paid search objectives. We'll cover topics like:
Want more PPC tips delivered straight to your inbox? Subscribe to Revenue Weekly and be one of the 200,000 marketers who stay up-to-date on the latest PPC advice!
What are PPC goals?
PPC goals are the objectives you set for your PPC campaigns, so they align with your company's needs and overall objectives.
You might also hear these goals sometimes referred to as objectives and key results (OKRs).
For example, let's say you're new in the business of pet products. Your business's goal for the first three months is to increase brand awareness. Your PPC goals should be aligned with your company's goal to let as many people know about your brand and products.
After a few more months, your business can focus on pushing sales for certain products. Your paid search objectives should also aim at generating leads and sales.
The importance of setting PPC goals
A PPC campaign requires strategic planning to deliver results and maximize your return on investment (ROI). One of the first steps you must take is setting your paid search objectives. By setting your PPC goals, you can:
Track your campaigns' results and progress
Measure your campaigns' performance and success
Make improvements on your campaigns when necessary
If you're looking to measure your PPC KPIs faster, try our free PPC Tool Kit.
How to set PPC campaign goals
Before you run a PPC campaign, identify your PPC goals. Here's a step-by-step guide:
Let's go through each one:
1. Identify your business needs
At this stage of your PPC goal setting, you need to know why your business needs a PPC campaign and what results you want to achieve from your paid search campaigns. Make sure your PPC goals are aligned with your business's goals, too.
Let's show this through some PPC examples. Suppose you're a new player in the home improvement scene. A lot of established business names are known in your area, and you want to break through the top of the search results.
You need a PPC campaign because your business must be visible to people searching for home improvement service providers. What you're trying to achieve from this paid campaign is an increase in brand awareness.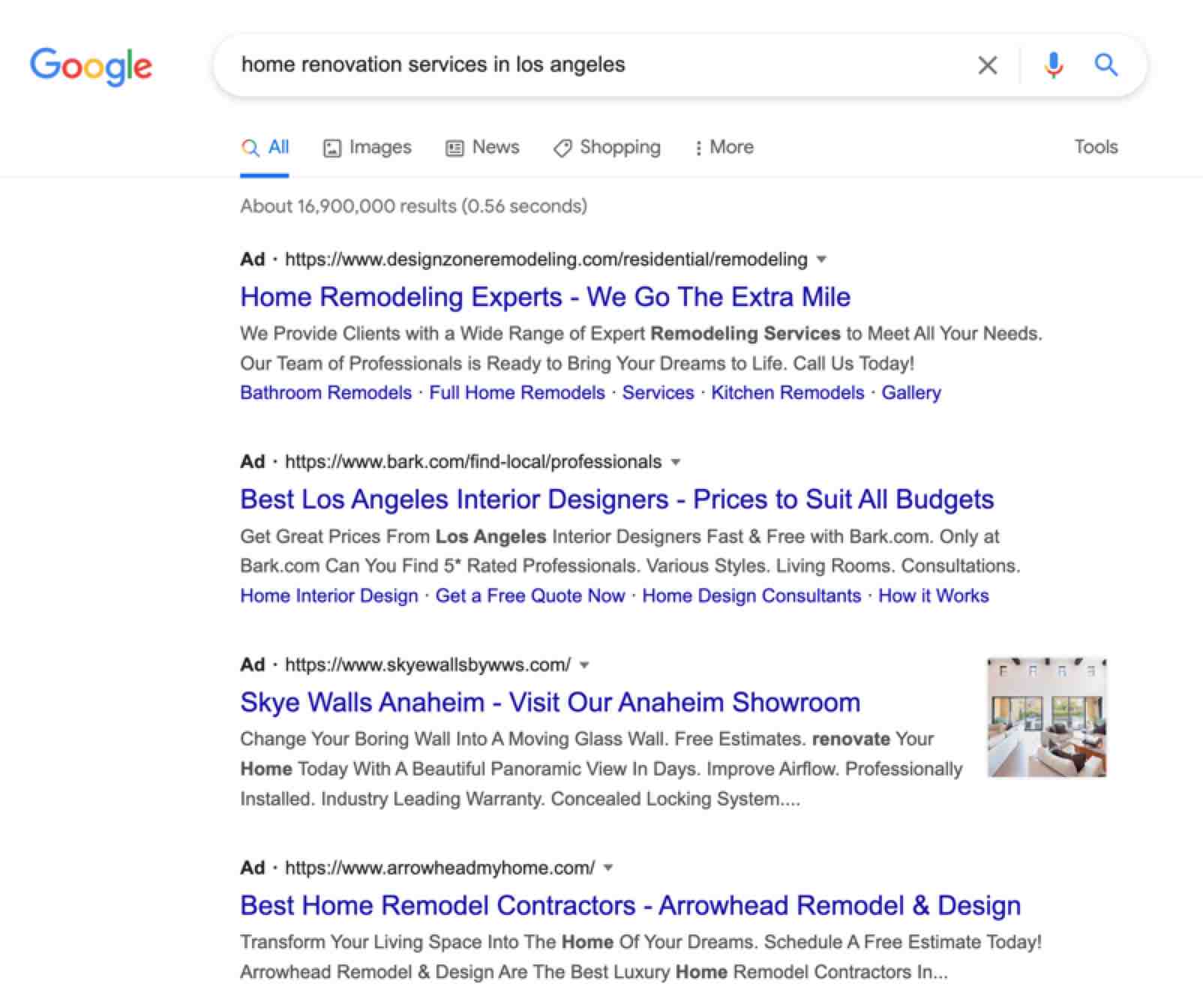 Every business, old or new, will benefit from a PPC campaign. For example, let's say you're an established automotive dealer and you're introducing a new vehicle. With plenty of units, you want to run out your inventory fast, so you want to gather as many leads as you can.
Your automotive dealership will need a PPC campaign to drive leads, inquiries, and test-drive appointments. Your paid campaign should help you earn quality leads that will convert into a sale.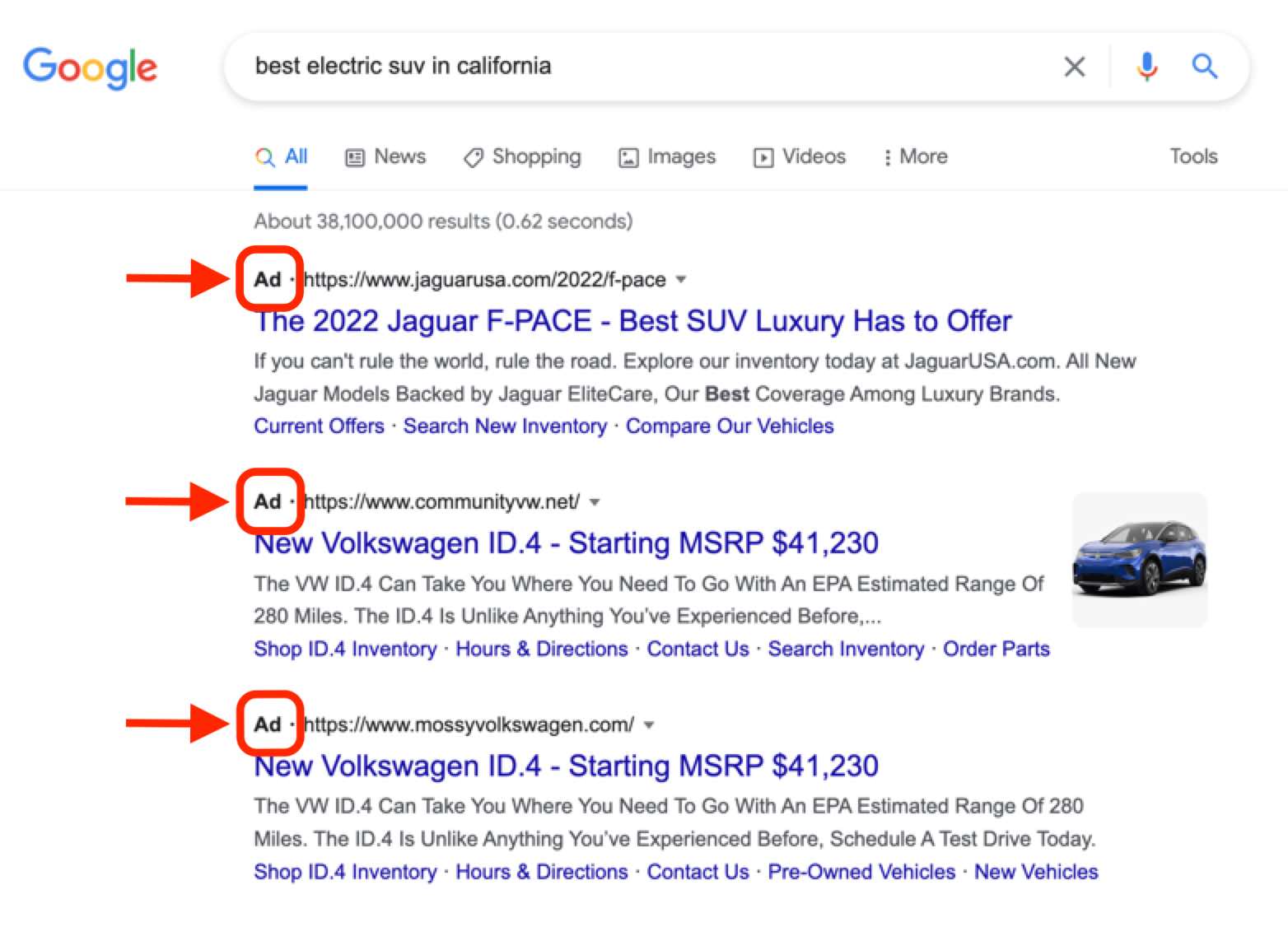 2. Identify your short- and long-term goals
PPC lets you set goals for your desired timeframe depending on your campaigns: weekly, monthly, quarterly, or annually.
Determine short-term goals as benchmarks for your wider scope. Then, identify your long-term goals, which are the goals that your campaigns should reach.
Using our automotive dealer example earlier, your PPC goal is to increase your leads and sales by in one year. Your short-term goal is to reach a certain number of leads in a month. Use this data as your benchmark for your campaign's performance in the coming months and try to improve from it.
Another short-term goal you can set is improving your ads' cost-per-lead (CPL) and cost-per-acquisition (CPA) month-over-month (MoM). Your long-term goal is achieving the overall sales figure (within a target CPA, of course) that your PPC campaign should achieve for your business in a year.
3. Make sure your goals are results-oriented
After identifying the timeframe of your PPC campaigns' goals, determine the output of your campaign. Your goals should focus on results that bring business growth. Make sure your PPC goals are SMART!
Will a goal of "generate 1,000 leads" contribute to your business growth? Perhaps not.
Try a clear, time-bound, and results-oriented goal like this one for a water treatment plant investing in PPC: By December 2022, we increase sales MoM by 5% and decrease our CPL by 2%.
4. Measure your performance
In digital marketing, it's crucial to track and examine the performance of your campaigns. Analyze your PPC campaigns: Did they reach your goals?
If they did, identify what contributed to the success of your campaign. If they didn't, find out the roadblocks and strategically plan your next campaigns with learnings from your previous ones.
3 types of PPC goals you can set
After you have identified your business needs, there are three types of PPC goals you can choose from:
Let's discuss each PPC goal:
Boost brand awareness
Recommended PPC ad type: Display ad
Metrics to track: Impressions, reach, and frequency
If your objective is to increase brand awareness, focus on reaching a wide target audience. Showcase your products and services through display ads on Google Display Network.
Craft your copies and create attractive ads to catch the attention of your prospects. You can use video and image formats, and choose relevant sites where you want your ads to appear.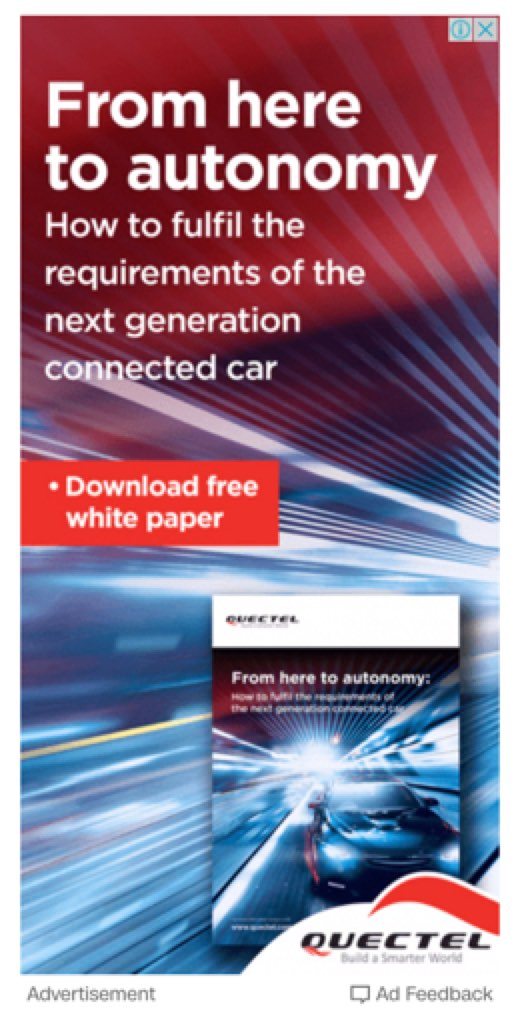 Drive site traffic
Recommended PPC ad type: Search ad
Metrics to track: Click-through-rate and average time on page
If you want to lead people to your website, you need to develop compelling search ads that convince searchers to click. Keyword research will help you identify the keywords you want to bid on and understand the search intent behind the queries. You'll want to track your ads' CTRs to measure their engagement.
Once your ad has convinced a searcher to click, your landing page's content should keep your visitor engaged. You can find out if your website copy and content are engaging by looking at the landing page's average time on page on Google Analytics.
Grow your leads or sales
Recommended PPC ad types: Google Ad lead form extension, Search ad
Metrics to track: Lead form submissions and CTR
If your PPC goal is to get more leads or increase sales, focus on getting conversions. Consider running Google Ad lead form extensions or search ads.
Track your lead form submissions and CTR. Use Google Ads' free PPC conversion tracking tool to learn more about what your leads did after interacting with your ad. Make sure you optimize your landing pages for conversion!
Kickstart your PPC campaign planning with WebFX
Are you pumped to set your PPC goals, but want some help? Fret not, because WebFX can help. Our team has generated over $3 billion in revenue for our clients. We can help you achieve the results you desire.
Contact us online or call us at 888-601-5359 to speak with a strategist about our PPC services!
WebFX Careers
Join our mission to provide industry-leading digital marketing services to businesses around the globe - all while building your personal knowledge and growing as an individual.