Have you implemented a basic search engine optimization (SEO) strategy for your ecommerce website, but recently ran into a snag?
Luckily, we have just the tips and tricks to help you fix those pesky SEO issues, so you can enjoy higher rankings. Identifying and addressing common SEO problems for ecommerce sites is essential if you want to improve your SEO strategy and drive more sales and revenue.
In this post, we'll go over some ecommerce SEO problems and solutions to help you troubleshoot your strategy. Are you looking for help from a leading SEO agency?
At WebFX, our team of experts can conduct a comprehensive SEO audit and provide effective SEO solutions and strategies to improve rankings and boost revenue for your business.
Speak with a strategist today by calling 888-601-5359 or contact us online to learn more about how our top-tier SEO services can take your business to new heights.
Looking for an all-in-one SEO audit tool? You've found it.
SEO Checker provides data on key metrics to give you:
Complete SEO score

Content Grade

Site Speed Analysis

and more.
1. Your content isn't SEO-friendly
Your website content, such as blog posts, is an essential pillar of SEO. Content can provide you with more keyword opportunities.
That means you can insert more keywords and phrases into your content that consumers are searching for, which will give you more opportunities to rank in relevant search results.
Content with relevant keywords and detailed information can also encourage users to stay on your website for longer, which will send signals to search engines that your content is helpful for users, enabling you to rank higher as a result.
However, you could be missing some crucial components of your content that are causing your ecommerce site to drop in the SERPs. Here are a few common ecommerce SEO content problems:
If you think the content on your ecommerce website is causing your SEO problem, let's go over how you can fix it below.
Solution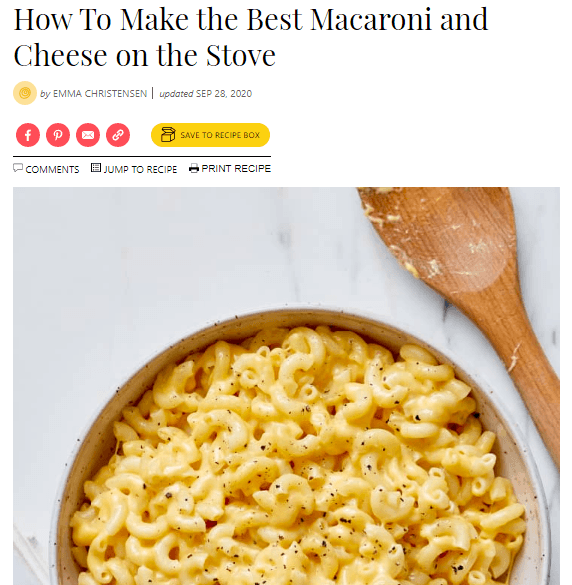 Because Google considers how helpful content is for users when determining your rankings, there are a few things you can do to help your content rank higher in the SERPs:
Create detailed and informative content: In-depth and comprehensive content generally performs well in search engines because many users want detailed information when researching a topic. When you write informative content that users find helpful, search engines like Google will rank your content higher as a result.
Create unique and valuable content: Content that performs the best in search engines is one-of-a-kind and provides value to users. By ensuring your content is unique, more users will find your content helpful, which will send signals to Google that your content is valuable.
Consider search intent when creating content: Satisfying user search intent is essential for ensuring your content ranks higher in the SERPs. When creating a new piece of content, consider what the user is searching for and the problem they're trying to solve. Once you know this, you can ensure that your content answers their questions.
By ensuring that your content is informative and helpful for users, you will be on your way to creating content that will drive more traffic to your ecommerce website.
2. You're neglecting your titles and headings
Another common ecommerce SEO problem is that your title tags and header tags aren't up to scratch. Creating descriptive title tags and headers is essential because they can inform both readers and search engines what your page is about.
If you're not putting much thought into your title tags and header tags, it could be affecting your SEO strategy. Fortunately, we have just the solution for you.
Solution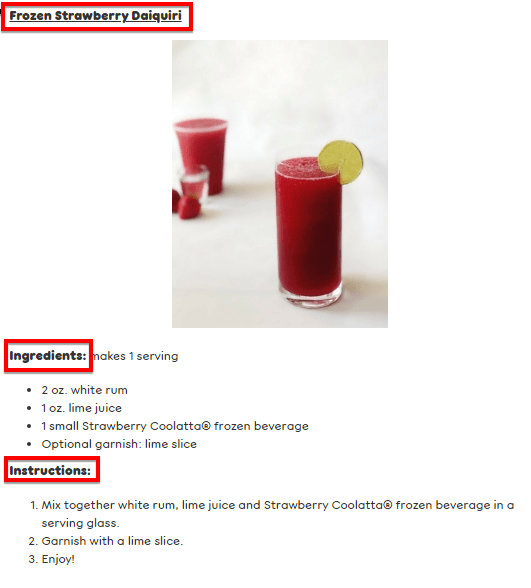 If you think your title and header tags aren't cutting it, here are a few things you can do to ensure your titles and headings help your SEO strategy:
Use keywords: Your titles and headings provide you with an opportunity to implement keywords. Because your title tag will appear on the SERPS, it's essential to include keywords, so users know that your page has the information they are searching for.
Be descriptive: Search engines like Google use title tags and header tags to decipher information about your page. So, including descriptive titles and subheadings is essential for informing search engines about the content on your page.
Use subheadings to guide readers: Users will use your subheadings to skim and navigate throughout your page. Ensure that you include relevant and informative subheadings to ensure your content and web pages are easily readable and guide users through your content.
By using unique and descriptive titles and header tags, you can create a hierarchy of information about your web pages and content that Google and users will love.
3. You're not optimizing your product pages
Because your product pages are a vital component of your website, optimizing them for search engines is critical. If you currently lack product descriptions, reviews, or using manufacturers' product descriptions, your product pages might be your underlying SEO problem.
Luckily, there are plenty of ways you can improve your product pages to help your SEO strategy.
Solution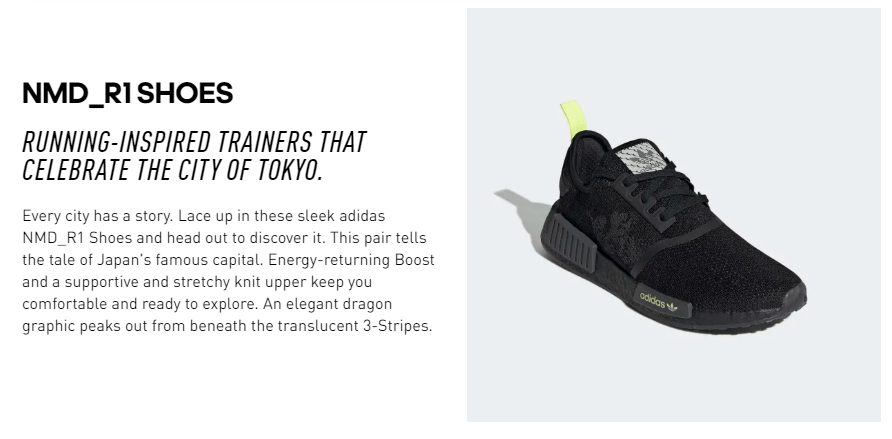 Here are a few ways you can optimize your product pages for search engines to start driving more web traffic and sales for your business:
Include customer reviews: 80% of users say that product reviews influenced their purchasing decisions, and mobile searches for product reviews have grown by 35%. That means including reviews on your product pages is a must for max ranking power. You can ask customers to review your product after making a purchase or ask for reviews on social media.
Write informative and unique product descriptions: Similar to other types of content, like blog posts, product descriptions should be both unique and informative to provide users with the information they need when browsing products. You should highlight the benefits of your products to help inform consumers' purchasing decisions.
Optimize product pages based on search intent: You should also consider user search intent when creating your product pages. Product descriptions provide an excellent opportunity to showcase how your products can solve the problems of your target audience. You can also include keywords related to your product throughout the page to increase your chances of ranking higher in the SERPs.
By optimizing your product pages for search engines, you can expand the reach of your business by ensuring more consumers find your business online and boost your sales and revenue as a result.
4. You didn't plan for mobile users
Another common SEO problem for ecommerce sites is that your website isn't mobile-friendly. When more than 76% of consumers shop on their smartphone, you must have a mobile-friendly website to ensure your website ranks higher in the SERPs.
If you didn't plan for mobile users in your initial SEO strategy, this could be one of the reasons why your SEO strategy isn't working as well as you hoped.
Solution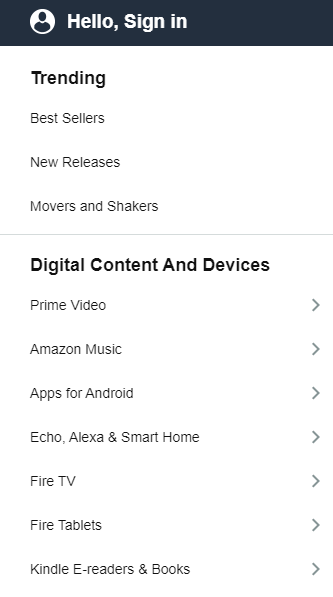 Here's how you can fix this pesky ecommerce SEO problem to improve your SEO strategy:
Improve your page load speed: Many mobile users want to access information quickly when they are on the go. That's why your site's page load speed is an integral part of making your ecommerce website mobile-friendly. You can use tools like Google PageSpeed Insights or invest in page speed services to improve your website's loading time.
Use a responsive design: A responsive design enables your website to adapt to any user device. By implementing a responsive design, you can ensure your website will display correctly for mobile users, whether they use a phone, tablet, or other devices.
Consider user experience: Since 89% of consumers will shop with a competitor if you provide a poor user experience (UX), make sure your mobile users have a positive experience on your website. You should ensure that mobile users can easily navigate your website to find the products and information they are looking for and ensure they can easily scroll through your pages.
If you want mobile users to engage with your website, make purchases, and become loyal customers, optimizing your ecommerce website for mobile users is crucial to improving your SEO strategy.
Independent research from Clutch has named WebFX the
top SEO company in the United States.
Clutch has personally interviewed more than 250 WebFX clients to discuss their experience partnering with us.

Read More Clutch Reviews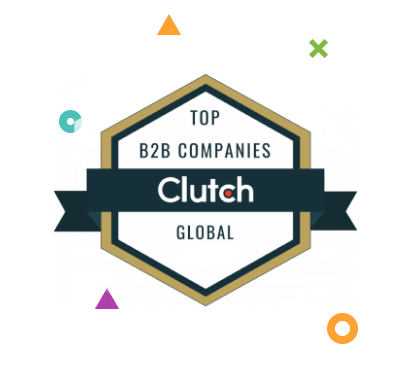 Fix ecommerce SEO problems with WebFX
Are you ready to tackle those pesky ecommerce SEO problems?
That's where WebFX comes in. Our award-winning team of over 500+ experts has generated over $3 billion in revenue and more than 7.8 million leads for clients through our revenue-driving SEO services.
Call 888-601-5359 to speak with one of our strategists or contact us online to learn more about how we can improve your rankings and boost sales for your business.
Do you want to learn more about what makes WebFX stand out? Check out our reviews and testimonials to learn more about how we boosted revenue for clients.
WebFX Careers
Join our mission to provide industry-leading digital marketing services to businesses around the globe - all while building your personal knowledge and growing as an individual.