Ecommerce marketing, specifically digital ecommerce marketing, is a proven tactic for driving brand awareness and product orders for businesses like yours. With ecommerce website marketing, your company can use cost-effective channels like search, email, and social to grow your business.
Partner with a team of ecommerce masters!
WebFX campaigns have delivered more than 12,936,451 ecommerce transactions in the last 5 years
Read the Case Studies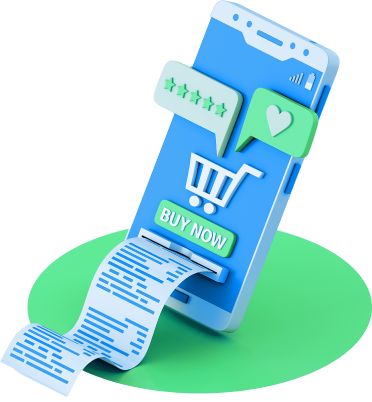 What is ecommerce marketing?
Ecommerce marketing is the practice of generating awareness, sales, and brand loyalty for an ecommerce or online store. Marketing for ecommerce businesses uses strategies like search engine optimization (SEO), email marketing, and pay-per-click (PPC) advertising.
Wondering how to market your ecommerce site with these channels, though?
Don't worry, because this resource is all about marketing for ecommerce businesses. It shares the best ecommerce site marketing strategies, plus offers tips for how to choose an ecommerce marketing partner.
Keep reading to learn more about how to market your ecommerce site!
If you're looking for help with ecommerce marketing, WebFX offers unmatched experience, having helped its clients manage more than 12.9 million transactions in just the last five years. Contact us online or call us at 888-601-5359 to learn more about increasing online sales for your store!

Hear What It's Like to Work With WebFX!

"Our WebFX team was on top of everything. Best part is our lead contact felt like she was part of our company. She learned everything about our business so quickly and was able to be very efficient with our brand. Reacting to what we needed or wanted to change, making us feel so comfortable the whole way!"
Retail
10 best strategies for ecommerce website marketing
You can use a range of ecommerce website marketing strategies to promote your business. In our 20+ years of experience, though, our clients have seen the most success with the following ecommerce marketing tactics:
1. Develop personalized landing pages
Start by defining clearly the buyers you're trying to appeal to. Then, break those buyers down into subsets. For instance, don't just say you want to attract women—think about what type of women buy your products.
Are most of your customers mothers? Are they interested in certain sports or hobbies? Do they care about certain issues like the environment or gender equality?
Now, develop specific, personalized landing pages for each demographic group.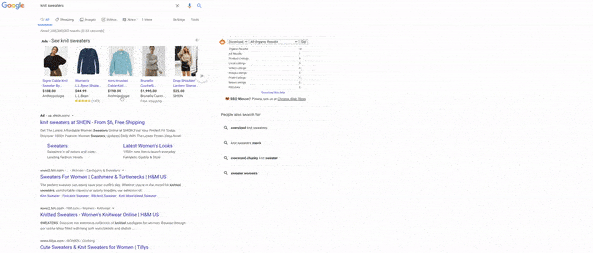 This will take time—after all, each landing page needs to contain completely original copy. But by creating copy that is specific to each segment of your target demographic, you can create a sales funnel that feels individualized and increase the performance of your ecommerce marketing plan.
Pro tip: Need help learning about your audience's interests? Use a customer relationship management platform (CRM) platform! An ecommerce CRM helps you learn valuable information about your potential customers, like their demographics, interests, and behaviors on your website. With these insights, you can expertly personalize their experience to drive more conversions and sales for your business.
2. Collect email addresses
There's no better person to market to than someone who has already made a purchase from your business, or who has at least opted-in for more information on what you offer. These people are already aware of your brand and receptive to your marketing messages, making them ideal potential customers.
Collect email addresses from everyone who makes a purchase on your site, and encourage site visitors to sign up for an email newsletter. You can use your database for email campaigns, to send out special coupons and offers as a part of your ecommerce website marketing strategy.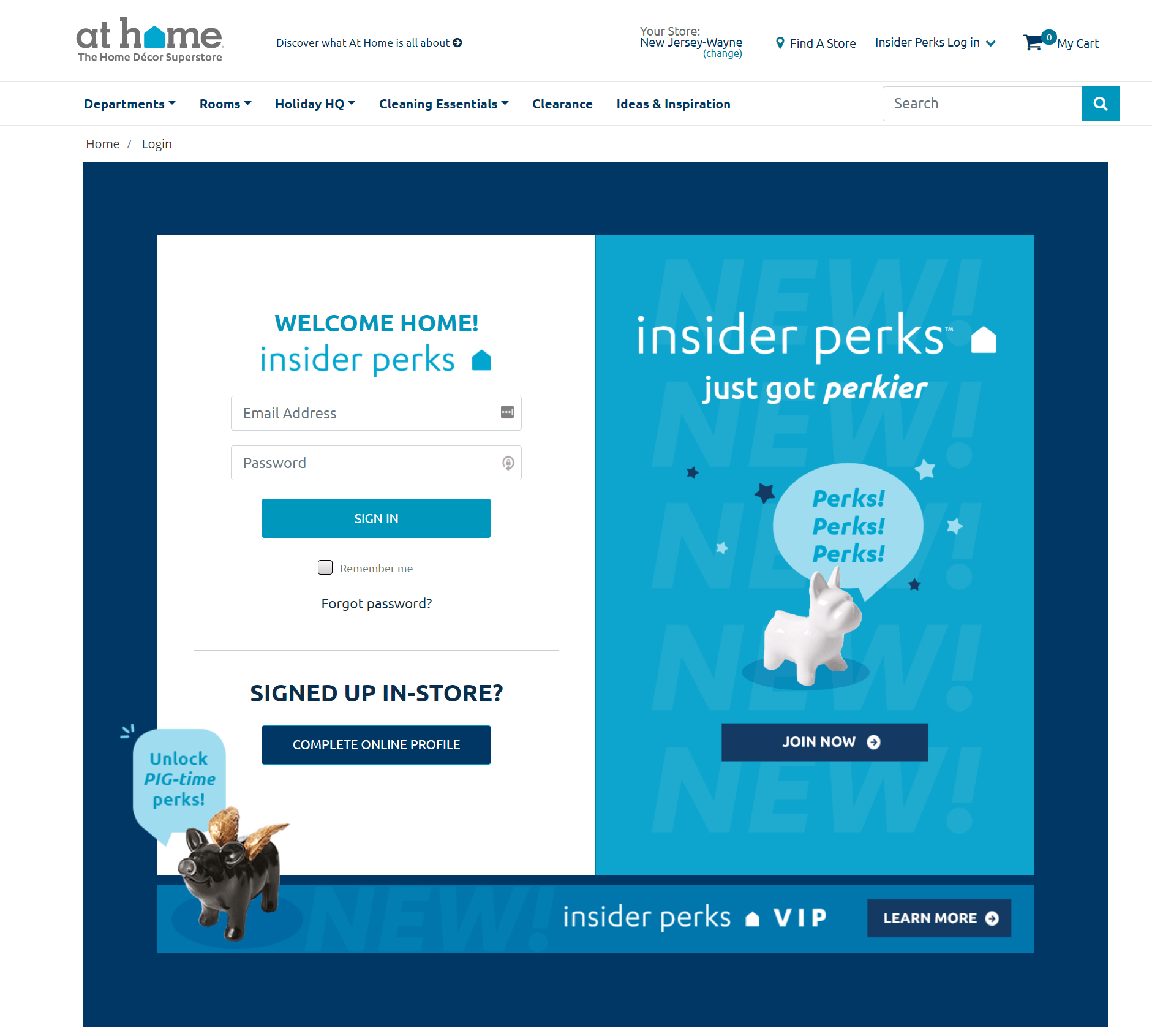 As your database increases in size, you may want to start breaking it down into more specific lists, just like we suggested for landing pages. This will allow you to market to an even more targeted audience, and adapt your copy to appeal to specific groups of people.
3. Make sure your site is mobile-friendly

Considering that many consumers now browse the Internet and make purchases on mobile devices, you need to be sure that it is possible to do so on your site. The best way to do this is with responsive design.
This will allow your customers to browse your site and buy your products from virtually anywhere in the world. Plus, as of April 2015, mobile-friendliness is an important ranking factor for Google. That means that if you want users to find you on search engines, a mobile-friendly design is an absolute necessity for ecommerce marketing.
4. Advertise on social media channels
Although your site is the most important element of your Internet marketing strategy, it shouldn't be the only element. In order to extend your reach and connect with more potential customers, you should maintain an active presence on social media.
If you don't have accounts on the major platforms like Facebook and Twitter, it's time to get started.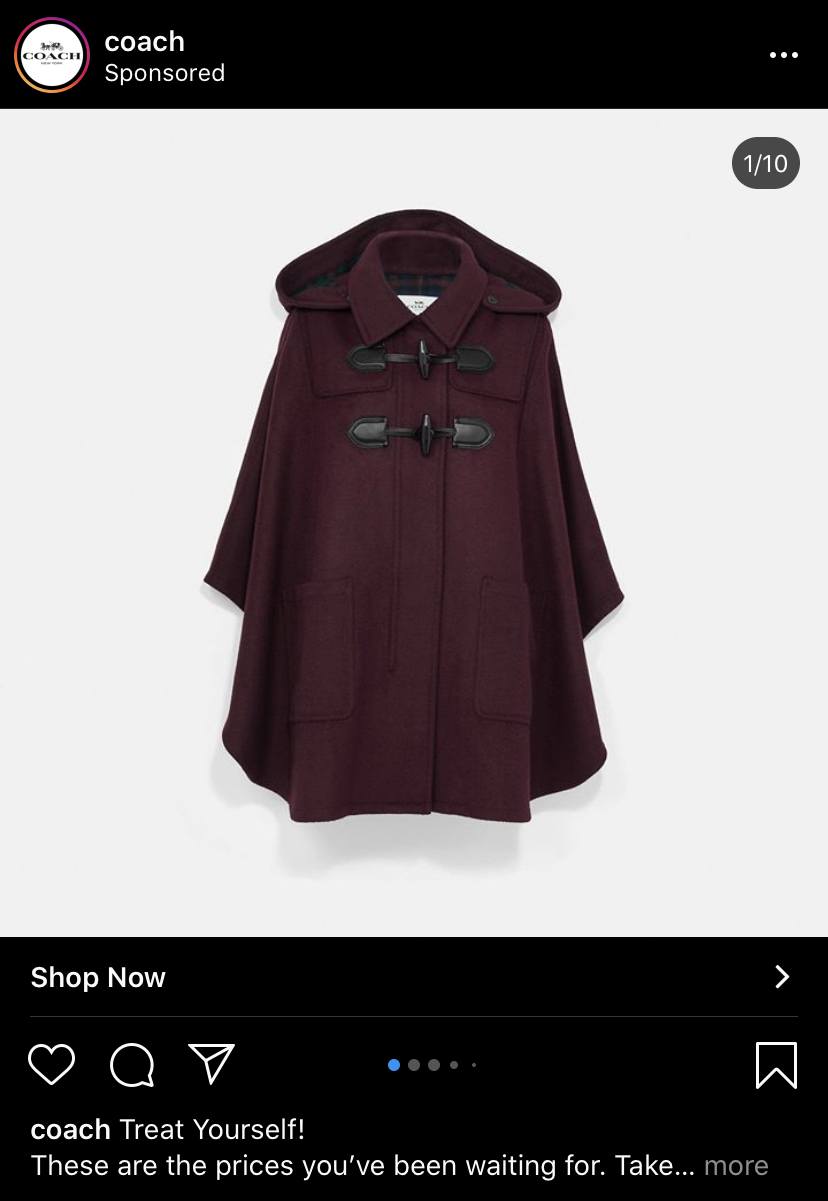 Create profiles and encourage your customers to follow you, and share interesting content like photos, articles, and special deals. After you're comfortable with the platforms, you may even consider their paid advertising options.
With the advanced targeting options that social media offers, it can be a great ecommerce digital marketing strategy to reach users who could potentially be interested in your business.
5. Share your expertise
Are you an expert in something? Why not offer that expertise to popular bloggers and media publications in the form of expert quotes, interviews, or articles?
Not all sites are open to guest bloggers or authors, but some definitely are looking for good quality content. Although writing articles can be time-consuming, and you may not like the idea of sharing your knowledge for free, being published on sites other than your own can be a great way to generate awareness of your brand. If the site is willing to link to your ecommerce site, it could even directly drive purchases.
6. Publish content about your products on your website
You don't need to rely on others to publish content about your business.
Another valuable ecommerce promotion idea is adding informational guides to your website. Create a blog for your business.
Your website can be more than product listings.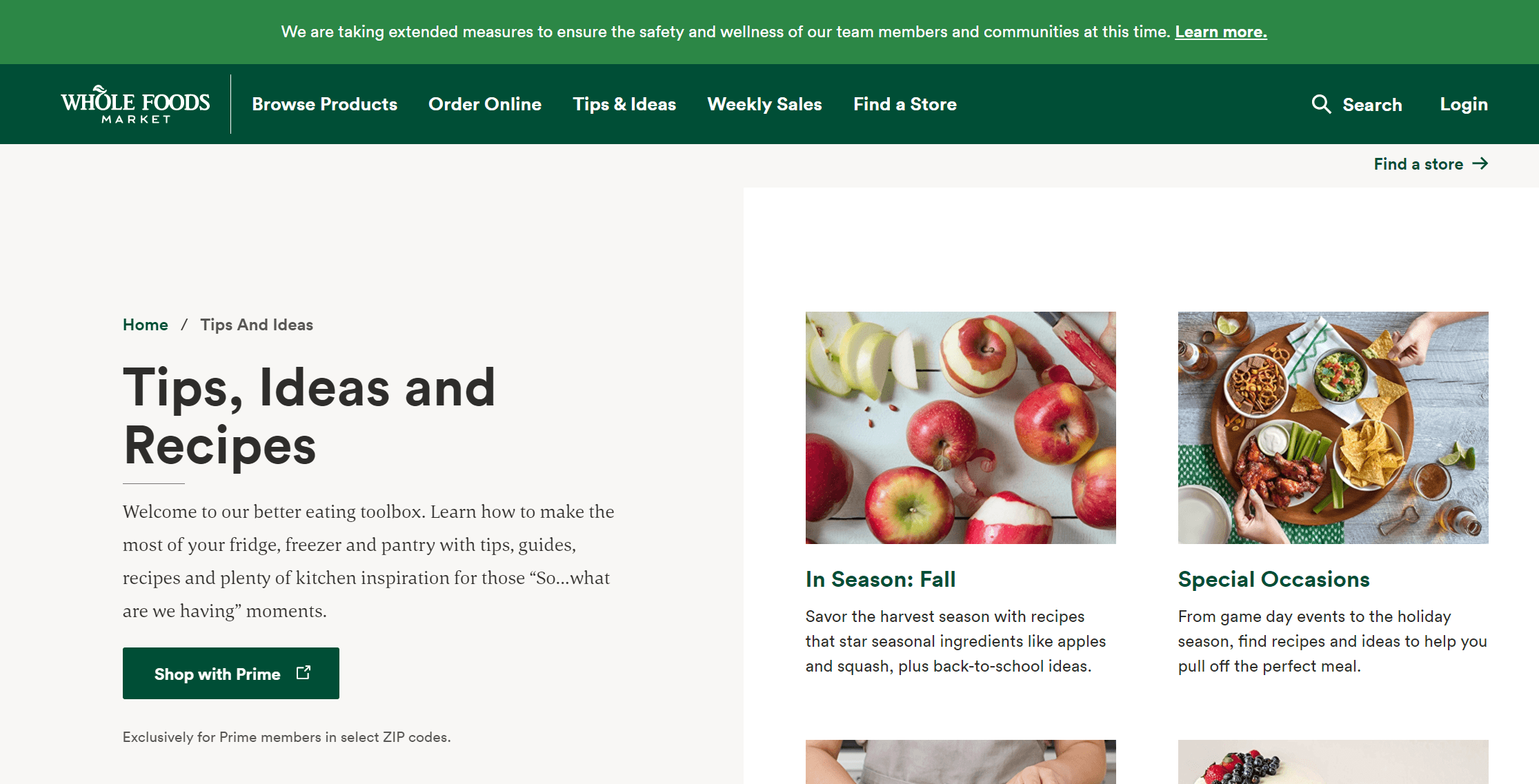 If you sell baking supplies, share recipes or advice for new bakers with links to which of your products will help them in their efforts.
If you use keywords in your content, you can also help your site rank in search engines for specific search terms.
This will get more people familiar with your expertise and your business.
7. Make all of your image items Pinterest-worthy
Although I mentioned earlier that the largest social platforms are Facebook and Twitter, Pinterest can be extremely useful for ecommerce sites. If visitors to your site see something interesting and want to save it for later, they may pin it to one of their boards.

If the product looks interesting to their followers, they might re-pin them—and the same goes for those users' followers. Your product image could circulate the platform, and drive traffic directly to the product page.
That being said, it can only happen if your image is "Pin-worthy." Pinterest is a highly visual platform, and users don't want to ruin the aesthetics of their boards with ugly photos. Make sure that you invest in a professional photographer in order to have high quality, "pinnable" photos as a part of marketing your ecommerce business.
Of course, these are just some of the many ecommerce online marketing strategies available. The possibilities are virtually endless, and as the Internet continues to evolve, so will the opportunities available to marketers.
8. Suggest related products to website visitors
When people browse online, they don't have a salesperson there to suggest items that supplement their purchase.
For ecommerce marketing success, your website needs to be the salesperson.
If someone is looking at raincoats, you might want to suggest they check out your rain boots and umbrellas, or even other styles of raincoats.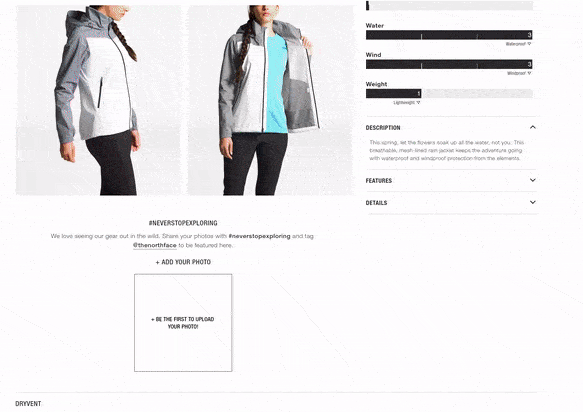 If your website isn't set up to make product suggestions, you may want to contact an experienced developer to implement the right code.
9. Manage reviews from customers
You can't have a digital ecommerce marketing strategy without reviews.
If you sell on Amazon, reviews can help your products show up in relevant searches.
Reviews can also help people make purchase decisions, and they form trust between your business and your customers.

Even if you get a few negative reviews, the proper response can turn an angry shopper into a satisfied customer and show other buyers that your business listens to feedback.
Whether you focus on reviews from Amazon, Facebook, Google, or other platforms, paying attention to your audience can seriously benefit your business.
10. Test different website elements
You might think that ecommerce marketing only has to do with bringing people to your website.
Sometimes, however, the way you design your site can scare off potential customers.
Maybe the path to your online shopping cart isn't clear, or a pop-up appears too often.
You won't know the answer until you test various elements of your ecommerce website.
You can utilize tools like HotJar or Google Optimize, in conjunction with Google Analytics, to understand where users click on your site, which pages get the most traffic, and which elements make people abandon their carts.
For more information on how to maximize your ecommerce marketing strategy, check out our video below on how to optimize your ecommerce website.
Bonus video: Benefits of ecommerce for businesses
Learn all about how your business can use ecommerce (and get some handy ecommerce marketing tips along the way).
Generate sales with ecommerce digital marketing
We hope you found these ecommerce marketing tips helpful.
If you'd like to start ecommerce digital marketing but don't know where to begin, feel free to contact us! Our talented team is more than happy to help you develop a strategy for attracting traffic, increasing sales, and generating revenue.
Earn a 20% greater ROI with WebFX