There's no doubt about the importance of the Internet for retailers. Brick-and-mortar businesses can keep selling even when their stores are closed, and ecommerce businesses can generate more profits by avoiding massive inventory and capital costs.
This doesn't eliminate the need for effective marketing plans, though. If anything, the increased competition makes it even more important.
Before the Internet, businesses only had to compete with other local retailers. Now, they have to compete with retailers around the world, all of whom only have to visit a website in order to scope out one another's prices, selection, quality, and branding.

Thankfully, there's plenty of revenue to be made online—as long as you can reach the right customers. And if you want to increase your online retail store's revenue, the following strategies can help you get started. Keep reading to learn more, and contact us at 888-601-5359.
See how we can help you GROW YOUR BUSINESS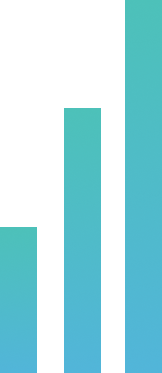 1. Optimize your site
Although some online shoppers have favorite stores that visit directly, many prefer to use search engines like Google to find specific products. With search engine optimization (SEO), you can help your pages rank higher in search results, and reach more of these shoppers as a result.
You'll need to do keyword research in order to determine how your potential customers are searching for your products, as well as how competitive each of these keywords are. Then, place appropriate keywords in your pages' title tags, URLs, headers, image alt tags, and body copy.
2. Use pay-per-click (PPC) advertising
Depending on how competitive your industry is, it can be difficult to rank well organically for certain keywords—especially in the first few months of your strategy. However, you can use PPC platforms like Google AdWords to place advertisements beside or above the results for specific keywords.
Placing ads for these keywords can be a great way to reach customers while you build your SEO strategy, and even after you rank organically. You can also use AdWords to advertise on other sites within Google's Display network.
In addition to Google, most social media sites also have PPC advertising platforms in place. Consider using them on Facebook, Twitter, and other sites that are relevant to your target audience to widen your reach.

We measure our success by how much we WOW our clients.

Bill Craig
Webfx president
3. Enable mobile shopping
More and more everyday activities are getting done using mobile devices, including shopping. According to one study, 40 percent of online sales are now made on mobile devices. If your retail site isn't optimized for smartphones and tablets, you could lose out on valuable sales and revenue.

This means that if your site isn't already responsive, now's the time to change that. Responsive design ensures that your site displays and functions properly on all browsers and screen sizes.
In addition to that, you may also choose to run mobile-specific ads on certain platforms. Facebook, in particular, offers the option to only show ads to mobile users, which can be helpful in directing them to apps and product pages.
Drive more revenue for your business
When you partner with WebFX, we'll help you use the web to attract more shoppers and sales.
Speak with a strategist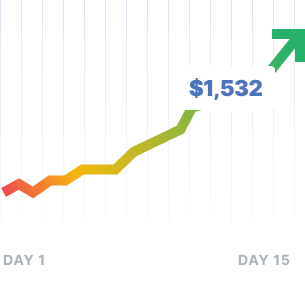 4. Be active on social media
Few channels are as effective for strengthening existing customer relationships as social media. In addition to staying in contact with current buyers, you can place ads that reach the hundreds of millions of users that aren't already following or buying from you. Both benefits make social media a great way to generate sales and increase online revenue for retailers.
When you advertise on social media, you have the advantage of being able to target based on location, job title, age, gender, and interests. Not only that, but you can target different audiences with different ads, making it possible to reach exactly who you want with each campaign.
5. Build an email strategy
The Internet provides a variety of ways to reach out to new and existing customers. One of the reasons people start following you on social media, sign up for your email newsletter or join your loyalty program is to get access to exclusive deals that reward them for their loyalty. Offer these exclusive deals to followers on each channel and watch your revenues go up.
Set up exclusive discounts from time to time so your business stays top of mind among buyers, and be sure to let them know whenever you're running a special or sale. You can also use email to let subscribers know about new blog posts and other site content they might be interested in.
Turn digital into a powerhouse channel for driving sales.
Call 888.449.3239 or contact us online today
for a free evaluation.
Get my free evaluation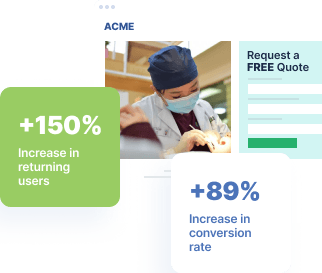 Want to increase your online retail store's revenue?
Whether you're an ecommerce business or a brick-and-mortar store with an online component, Internet marketing can be extremely effective in generating sales and revenue. If you're ready to start using SEO, PPC, social media, and other strategies to grow your business, WebFX can help.
Our experienced team of Internet marketers can use all of the above strategies and more to help your business reach more customers. Contact us today to speak with a strategist!