Transcript: A well-optimized ecommerce store converts visitors and brings in new traffic, so you're gonna want to keep watching this video to learn how to optimize your ecommerce website. I'll tell you how you can use search engine optimization and conversion rate optimization to turn your website into a sales machine! Don't go anywhere. I have 5 strategies that will get you started. Let's dive in.
5 tips for how to optimize an ecommerce website
1. Make your navigation easy to follow
People aren't going to buy your products if they can't find them on your website. Usability is equally important for conversions and SEO. That's why you should make it a goal to have an organized hierarchy of pages in your ecommerce store. Start with the main navigation. Create general categories, and narrow them down to specific sections of products.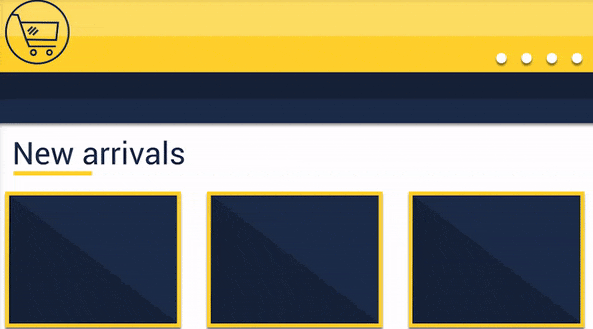 Here's where it gets interesting. Add breadcrumbs throughout your site to help visitors go back and forth between pages. Not these breadcrumbs. These breadcrumbs are little links on each page that help users see where they are in your hierarchy of pages.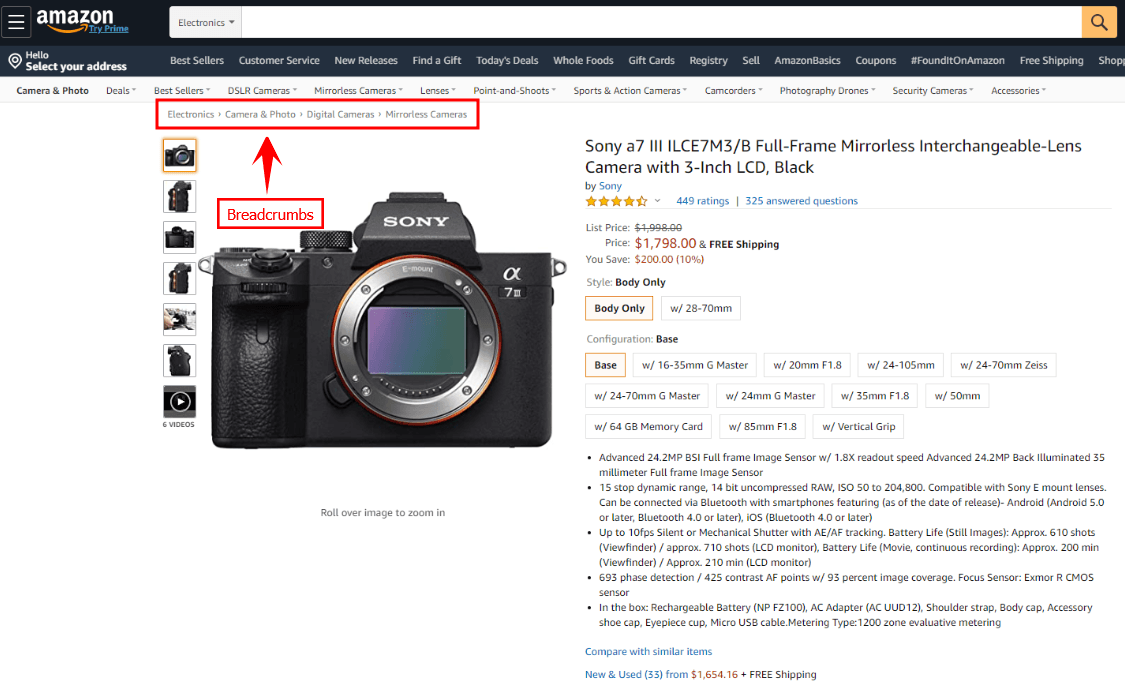 So if someone is looking at boots on your website and clicks on a specific product listing, they should have no trouble going back to the main boots page if they decide to keep browsing. An easy-to-follow hierarchy of pages helps keep people on your website, which can contribute to your site's ranking in search engines and your visitors finding exactly what products they need.
2. Optimize your product pages with keywords
Ecommerce SEO keywords help websites show up in search engines, and they will definitely help your products rank for the search terms you want them to rank for. So when you add or update product headings and descriptions, write around a target keyword. If you have a pair of foam flip-flops for sale, you want to make sure you include "foam flip-flops" in your product heading and description. It not only helps with your ecommerce SEO, but it also tells searchers more about your product.
When writing with keywords, it's best to choose long-tail keywords over short-tail keywords. For your flip-flops, a short-tail keyword would be, "flip-flops" and a long-tail keyword would be, "women's green foam flip-flops." Long-tail keywords are much easier to rank for than short-tail keywords, and since long-tail keywords are pretty specific, there's a good chance someone using them in their search is further down in the buying process. If you're looking for a helpful keyword research tool, check out KeywordsFX on our website.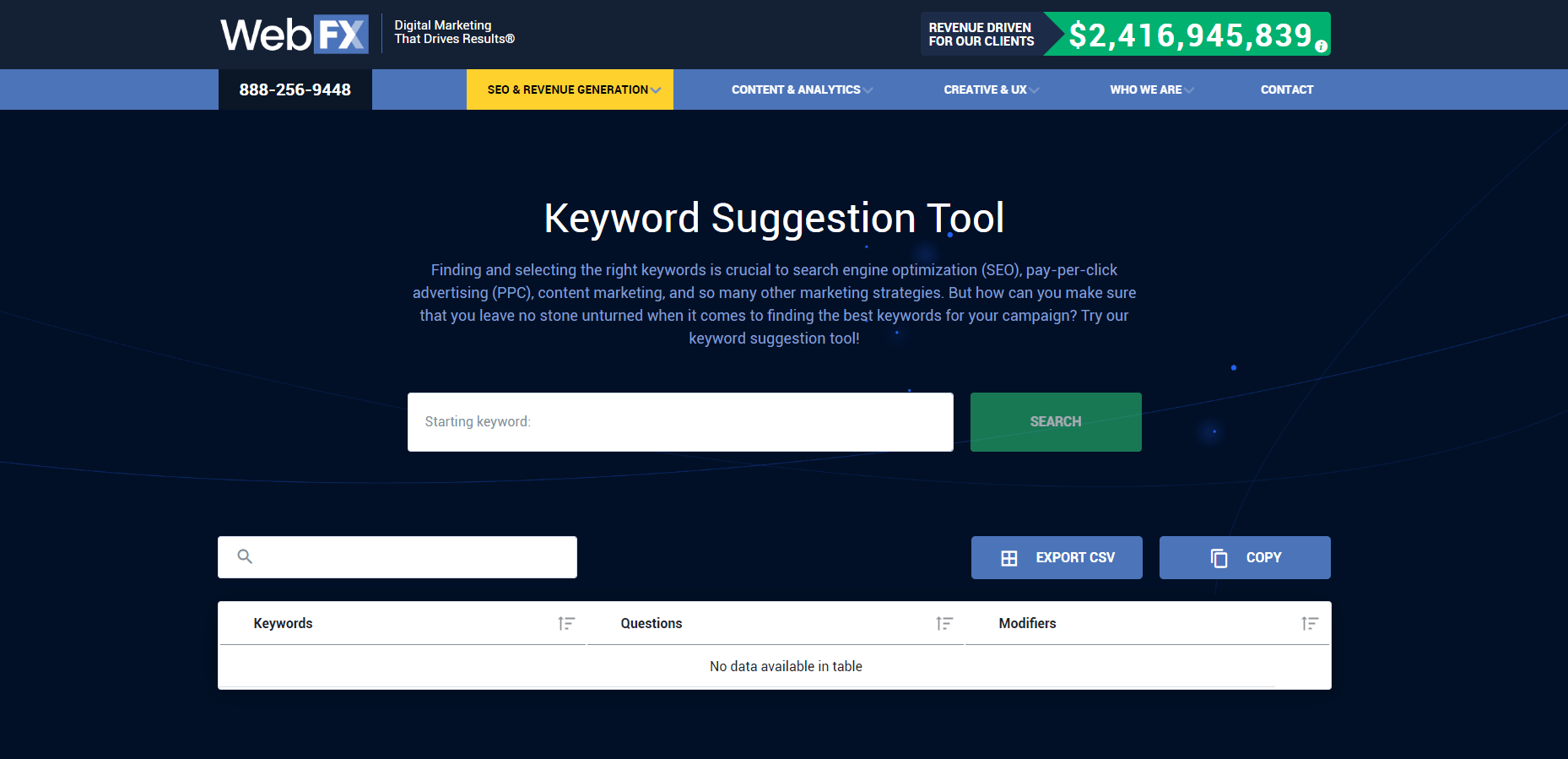 3. Create interesting product listings
Optimizing your ecommerce website with keywords is one thing, but creating enticing product listings is an entirely different animal. Every product on your ecommerce website should have a unique and polished listing.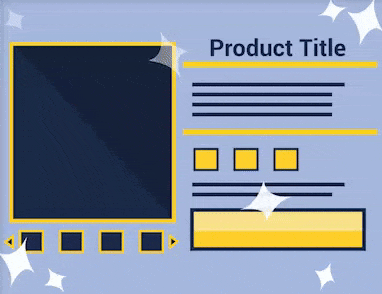 List all of your products' features, so people know what they'll get from their purchase. Don't be afraid to use descriptive words like comfy, sturdy, or anything else that accurately describes what you sell. But don't stop at the text. People can't see and feel the product for themselves when shopping online, so you need to create an experience on your site that's just as good as seeing the real thing. Include high-quality photos of all angles of your product, maybe even a 360 view if you have the capability. Show your product in action, as well. Use a photo of someone wearing your scarves in a stylish way, or add a video of one of your car accessories in action. I'm stressing the phrase, "high-quality" here.
Try to avoid using shaky videos or blurry photos.
4. Go further than product pages
I know I've stressed the importance of optimized product pages when it comes to how to optimize ecommerce websites, but you might want to go further by having a blog on your website. If you sell many types of scarves, someone searching for scarves will likely see a lot of results when they search for scarves. If you have content that helps someone understand which scarf is best for them, it'll likely help them convert instead of leaving the page overwhelmed with options. These pages can also help you rank for even more targeted ecommerce SEO keywords, and you can really let your expertise shine. If you sell clothes, your blog is where you can showcase your knowledge of trends, how to style outfits, and so much more. If you sell computer parts, you can show off your technical expertise, share different ways to use your products, and keep people informed of industry updates. You're really only limited by your imagination. As a bonus, interesting content has the potential to earn links, which help your site rank better in search engines. So if you write something about a new computer part you've created and a big industry site links to you, you'll probably see a boost in traffic and in the search results.
5. Allow product reviews on your website
When you last shopped online, did you read people's reviews before making your purchase? If you didn't, consider me shocked. Product reviews help create trust between your company and a potential customer. You can say as many positive things about your products as you want, but it's easier to trust a product if it has rave reviews from people who don't profit from its sales. I'll go back to the boot example from earlier. If you and a competitor sell similar boots, but your boots have positive reviews, and your competitors' boots don't have any reviews, who do you think will fare better?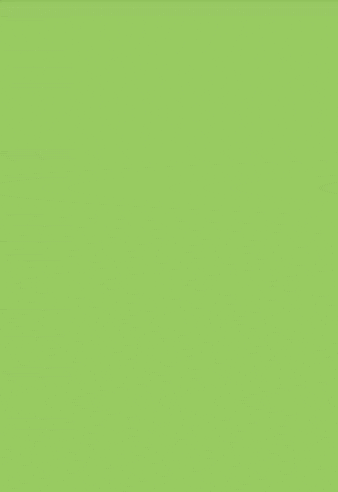 Sure, this opens up your business to negative reviews, but you shouldn't be too worried if you sell good products and have a great customer service team to respond to negative reviews professionally. WebFX offers review management services if you want us to take this ecommerce optimization task off your hands.
Partner with a team of ecommerce masters!
WebFX campaigns have delivered more than 12,936,451 ecommerce transactions in the last 5 years
Read the Case Studies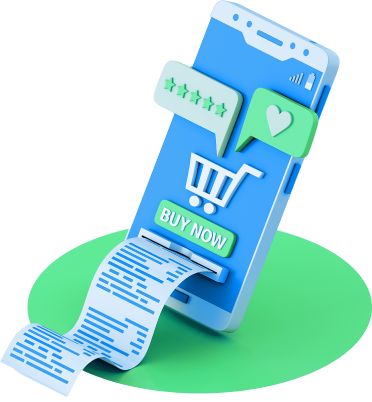 And that was my last piece of advice on how to optimize ecommerce websites.
Ecommerce optimization is an ongoing process, so if you want to increase ecommerce sales without all the hassle, partner with our team of experts for our ecommerce SEO services. And don't forget to subscribe to our YouTube channel and read our blog for the latest in digital marketing. Thanks for watching!
How is your website's SEO?
Use our free tool to get your score calculated in under 60 seconds.
WebFX Careers
Join our mission to provide industry-leading digital marketing services to businesses around the globe - all while building your personal knowledge and growing as an individual.