If you aren't familiar with search engine optimization (SEO), you may be looking for a quick guide on how to navigate it. SEO, while in-depth and technical, is a strategy well worth the investment. To help you learn the basic fundamentals of SEO, we've created this quick SEO crash course.
In this post, we'll cover what SEO is and how to do SEO successfully. If you want to learn additional information about SEO, contact us online to speak with an expert about SEO strategies. You can also speak to us directly by calling 888-601-5359!
What is SEO?
SEO is the process of improving elements on your website to help your business attain a higher ranking in search results. When users conduct searches on search engines like Google, they focus on the first page of results. In fact, 75% of users don't look beyond the first page of results.
If you aren't on the first page of results, your audience will miss your business. You'll lose leads and sales to your competitors. SEO helps you improve your ranking to get to the first page of results.
Before you optimize for SEO, you need to know how search engines like Google work. Google's algorithm influences where your site appears in search results. It's crucial that you understand the algorithm to recognize how and why Google ranks your website in a particular position.
It's also important to understand Google's algorithm because you must know what helps and harms your site. You want to ensure that you're using the appropriate practices to drive sustainable results for your business. Two main factors influence SEO:
On-page factors: These are factors that you can control on your site. On-page factors include aspects such as internal linking and website functionality. You can manage these elements to help make your site better for your audience.
Off-page factors: With these factors, you have little to no control over them. Off-page factors include things like backlinks to your site and social media mentions. You can try to manage these actions, like through outreach, but you don't have complete control over them.
These are two main factors that influence your SEO marketing strategy, so you'll want to keep them in mind as you go through this SEO crash course.
How to do SEO successfully
The next part of this course on the fundamentals of SEO is how to implement strategies that will help you create a successful SEO campaign. There are numerous parts to SEO, so we'll take a look at each component and tell you how to optimize for it. Watch our video and then keep reading to learn more.
1. Research and target valuable keywords
Everything about SEO revolves around keyword selection. You won't have a successful SEO campaign without choosing relevant keywords for your website and its pages. Keywords help your website appear in relevant search results, so you want to select the right keywords to get your site in front of interested leads.
So, how do you find relevant keywords for your campaign? To find relevant keywords, conduct keyword research. Keyword research will help you identify high-value keywords for your campaign.
When you conduct keyword research, focus on long-tail keywords. These keywords contain three or more words. An example of a long-tail keyword is "paper companies in Harrisburg, PA." Long-tail keywords are better for your campaign because they drive more relevant traffic to your business.
They are specific, so they drive leads that are looking for your business, products, or services. Once you have your keywords selected, integrate them into your web pages. You'll have a different keyword for each page to target people.
Place them in the title tags, meta descriptions, and body text of all your pages. The important part is that you don't overuse your keywords. If you use keywords too often, it leads to keyword stuffing.
Keyword stuffing harms your SEO and hurts your ranking. Keyword selection and integration are two main fundamentals of SEO. If you want to have success with SEO, start by choosing the right keywords for your campaign.
It will set you on the path to driving valuable results for your business.
2. Know your competitors
When you're trying to rank at the top of the search results, you're competing with other companies for the top spots. It's essential that you know your competitors well. That way, you can outrank them.
Start by browsing the search results for your keywords on Google. Who appears in the top spots? These are the sites you're going to need to outrank and outperform to help your website get to the top of the search results.
Check these high-ranking pages out and look at what they're doing. You'll want to note what these competitors do well and where they miss the mark. It's an excellent way for you to learn how you can make your strategy and pages better.
3. Improve page speed
When users visit your website, they don't want to waste time waiting for your page to load. They want to access information quickly, so they can get on with their day. If your page doesn't load fast enough for your audience, they will return to the search results.
This increases the bounce rate on your page, which negatively impacts your SEO ranking. Google will believe that your page isn't relevant to the search terms or users and will rank other sites above you that provide a better (and faster) user experience. To help improve your site's performance, focus on decreasing your page's load time.
You can reduce your page's load time by focusing on the back end of your website. Here are a few things you can do to improve your page's load time:
Reduce image file size
Decrease redirects
Delete white space in coding
Minify CSS, JavaScript, and HTML
Leverage browser caching
Use a content distribution network
All these practices will help improve your page's load time to provide your audience with information fast. If you want to know what you must fix on your site, use Google PageSpeed Insights to see where you can make improvements. Google will tell you what is slowing down your website, so you can improve it on your own.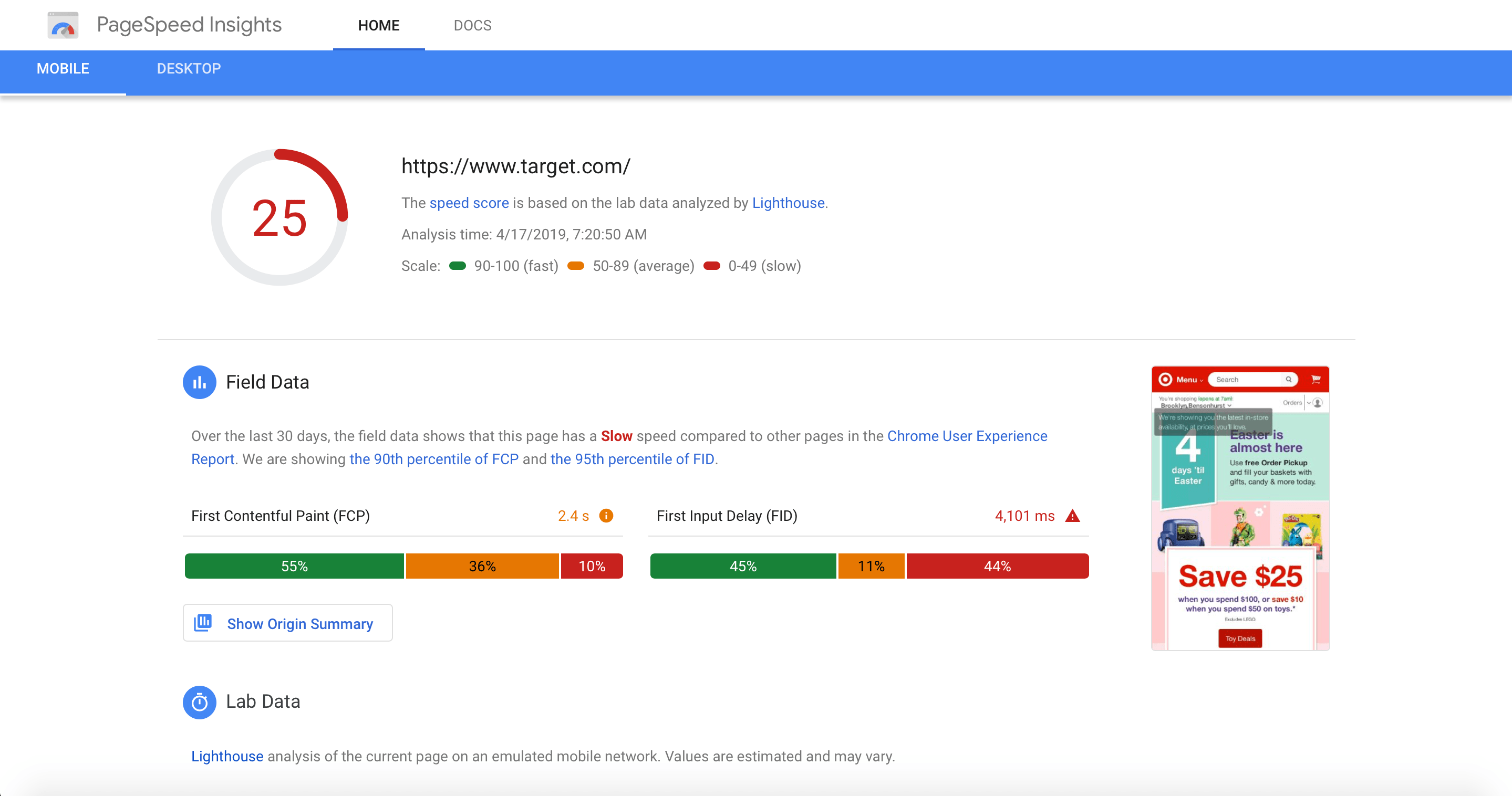 Don't have experience fixing the back end of your site? Don't worry! You can invest in page speed services, like from WebFX, to get a team of experts to optimize your site's speed and SEO.
4. Publish content regularly
Content marketing is an integral part of your SEO campaign. If you want to drive successful results with your SEO campaign, you must create content to drive valuable traffic to your website. There are numerous forms of content that you can create to drive traffic to your page.
A few examples include blogs, videos, ebooks, and infographics. All of these types of content are great for driving traffic to your page. For example, an HVAC company may produce the following content as a part of their SEO strategy:
An infographic on the prevalence of HVAC systems
A pricing guide on residential or commercial HVAC costs
A video on how different HVAC systems work
When you create content, focus on providing your audience with valuable information they want. Your audience is continuously conducting searches, looking for content to help answer their questions and educate them. By creating content, you bring these leads to your page.
They spend time on your website and get to know your business. As users learn more about your company, they build brand familiarity. When it comes time to convert, they will remember the helpful information you provided and choose your business over the competition.
Increasing traffic on your page and increasing the dwell time of users sends a positive signal to Google that your page is relevant. That signal can help improve your ranking in relevant search results, which means more traffic for your company.
Go beyond the SEO crash course — improve your SEO today!
With people conducting searches online 24/7, you must invest in SEO to ensure that you're reaching the right people. SEO will help you improve your site's ranking to reach more users interested in your products or services.
SEO is a process that takes time to develop and drive results. This crash course can help you get started, but you may find you need more assistance with your SEO campaign. Contact us online or call us at 888-601-5359 to see how our team of experts can help you create a custom SEO strategy that drives results for your business.
WebFX Careers
Join our mission to provide industry-leading digital marketing services to businesses around the globe - all while building your personal knowledge and growing as an individual.