High-quality digital marketing services for restaurants
Marketing is a vital part of any business, and your restaurant is no exception. If you're experiencing a shortage of customers — despite receiving praise from the ones you do get — you need to market your restaurant more.
But marketing can be very time-consuming, and you may find that you need help bearing the load of putting your campaigns together. If so, look no further than restaurant marketing services from WebFX!
We offer an array of restaurant digital marketing services that help you earn more customers for your business. Read on to learn more about our digital marketing services for restaurants, and then consider partnering with us to have those services put into action. Just call 888-601-5359 or contact us online to get started!
Meet WebFX:
Your world-class, tech-enabled marketing agency with over 1.6 million hours of combined expertise.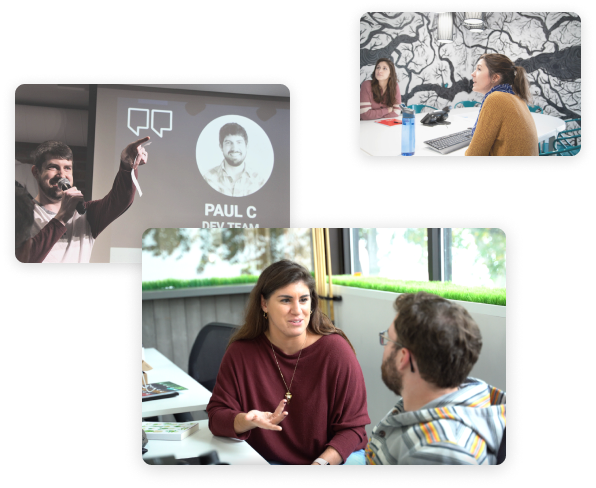 Hear What It's Like to Work With WebFX!

"I work with a couple other companies across our portfolio and I certainly have the best working relationship and success with WebFX. I appreciate the collaboration, patience and always prompt response with our last minute requests. The WebFX team always presents "guinea pig" ideas that we can test on the properties, some of which come from completely different types of establishments. I truly appreciate the ability to pivot and think outside of the box, especially during these most challenging year!"
Restaurant
What restaurant marketing services does WebFX offer?
At WebFX, we offer numerous marketing services. After all, every business has different needs, and sometimes companies find it best to incorporate many marketing strategies into their restaurant promotion campaigns.
Here are the six main restaurant digital marketing services we provide!
1. Search engine optimization (SEO)
Search engine optimization (SEO) is the practice of optimizing your web content to rank higher in relevant Google search results, so users can find it and visit your website. WebFX specializes in SEO and can help you launch a successful campaign that drives more qualified traffic.
Learn more about SEO here:
WebFX will help you reoptimize all your web pages to rank in Google, using tactics like integrating relevant keywords and earning you reputable backlinks.
Our team will help your content appears higher in Google search results for terms related to your restaurant, helping people discover you and encouraging them to visit your restaurant.
2. Pay-per-click (PPC) advertising
SEO isn't the only way to reach people through search results. You can also use pay-per-click (PPC) advertising to display paid ads at the top of Google searches, and WebFX can help you design and launch those campaigns.
We'll work with you to craft your tailored ad content and custom landing pages. Those landing pages will encourage users to visit your restaurant, leading more people to eat there.
Our restaurant Internet marketing services can also include creating paid display ads, which appear on third-party websites. Those ads are very visual, typically appearing as boxes or banners in the margins of websites. However, they serve the same function as search ads, leading users to landing pages.
3. Social media marketing
Social media is where 80% of users get advice about purchases. That means social media is one of the best possible spots to find potential customers online, making it ideal for marketing for restaurants.
WebFX can drive incredible results for your restaurant through social media marketing. We'll start out by helping you set up an account and craft engaging content for you to post from it. That content can include photos of your amazing food to engage users and attract them to your restaurant.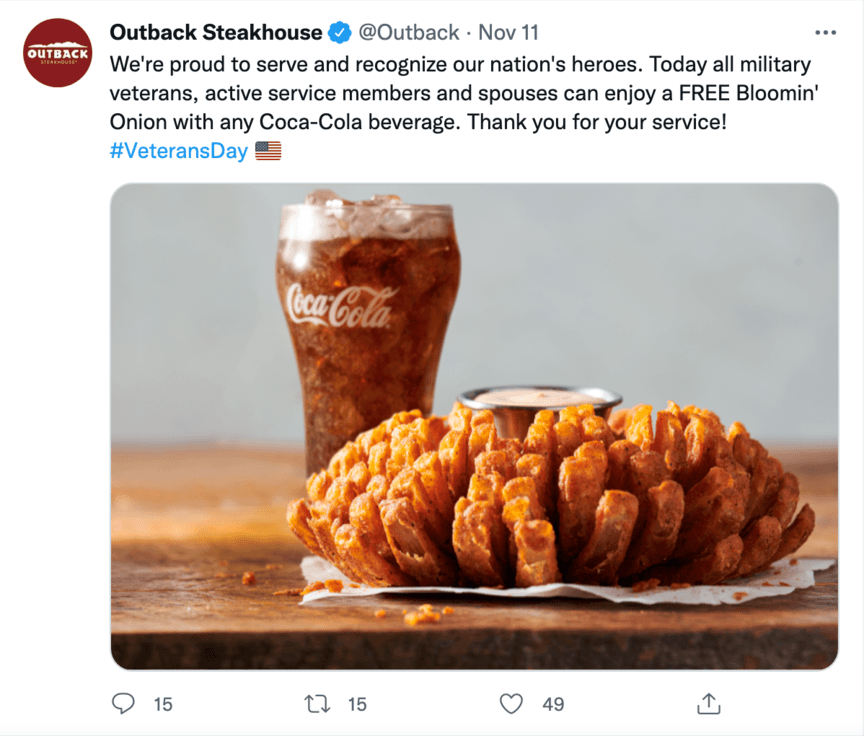 We'll also develop paid social media ads for your restaurant. Those ads will appear right in users' feeds, allowing you to reach people who haven't discovered your restaurant yet but are likely to want to visit.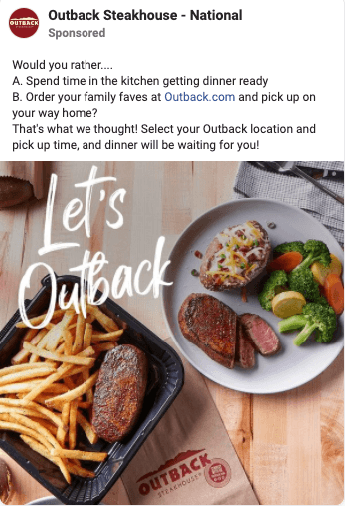 4. Web design and development
Web design is easily among the most critical marketing strategies we can implement for your restaurant promotion. That's because all your marketing strategies drive people back to your website, leading them to see your menu and decide to visit your restaurant. So, your site needs to be well-designed to drive those conversions.
When you partner with WebFX, we'll build you a new site or reoptimize your existing one, whatever the case. We'll enhance your site's visual design and improve its underlying functions, including making it more mobile-friendly and boosting its page speeds.
Ultimately, we'll make your site better optimized to drive and retain traffic!
5. Content marketing
If you're looking to bring people to your site, you need more than just good web design. You need to have something on your site that people come to in the first place — in other words, you need engaging web content. That's the purpose of content marketing.
WebFX will help you craft content that will draw people to your website. That content could vary in format, from blog posts to videos. For example, you could put some of your recipes online for people to try, as Olive Garden has done in the past.
As people come to see your content, they'll keep your restaurant in mind, which puts you at the forefront of their minds next time they're looking for a place to eat.
6. Email marketing
One of the most effective restaurant digital marketing strategies is email marketing, which enables you to reach users right in their inboxes. You can use your emails to send out coupons or special offers, as well as encourage people to visit your restaurant.
On your website, we'll help you set up forms where people can subscribe to your emails. As people sign up, we'll help you craft engaging emails to send to them. We'll even personalize them to the people receiving them to help boost engagement.
As people get your emails, many of them will be encouraged to go eat at your restaurant, boosting your revenue!
Measuring the metrics that affect your bottom line.
Are you interested in custom reporting that is specific to your unique business needs? Powered by MarketingCloudFX, WebFX creates custom reports based on the metrics that matter most to your company.
Leads

Transactions

Calls

Revenue
Learn More

Why partner with WebFX?
WebFX can provide many restaurant digital marketing services, but what makes us the ideal agency to partner with?
Here are three of the biggest ways we stand out as an exceptional marketing agency:
1. WebFX has decades of experience
The first thing that makes WebFX stand out is our experience. We've been driving results for our clients since 1996, giving us well over 25 years of digital marketing experience. In that time, we've learned exactly what it takes to drive superior results through marketing.
When you partner with us, we can bring that same incredible expertise to your campaigns. That will allow you to produce better results with your campaigns and get more customers through the door!
2. WebFX is a full-service digital marketing agency
On top of having over two decades of experience, WebFX carries the benefit of being a full-service digital marketing agency. That means we offer a wide range of digital marketing services, rather than specializing in just one or two like many other agencies do.
The advantage of partnering with a full-service agency is that it allows you to keep all your online marketing efforts centralized in one place rather than outsourcing to multiple agencies.
3. WebFX drives superior results
Lastly, WebFX holds a rich history of driving incredible results for our clients. In the past five years alone, we've generated over 7.8 million leads and $3 billion in revenue for a wide range of small-to-midsized businesses (SMBs) that have partnered with us.
When you come to us with help on your online marketing for restaurants, you'll receive the same amazing service we provide all our clients!
93% of WebFX customers are extremely satisfied with their digital marketing results.
"Working with WebFX, everything is very organized and strategic. We're only a year into our partnership, and our expectations have definitely been met."
View More Client Testimonials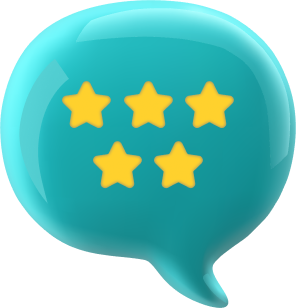 WebFX knows marketing for restaurants
Ready to get started with your online marketing campaigns? WebFX would love to help! Our digital marketing services for restaurants are perfectly optimized to drive more revenue for your business and generate loyal customers.
When you partner with us, you'll get access to all the services listed above and more. We've earned over 1020 glowing client testimonials, so you can rest assured we know exactly what we can help you grow through digital marketing.
To get started with us, just call 888-601-5359 or contact us online today to learn more about our digital marketing services!
Earn a 20% greater ROI with WebFX