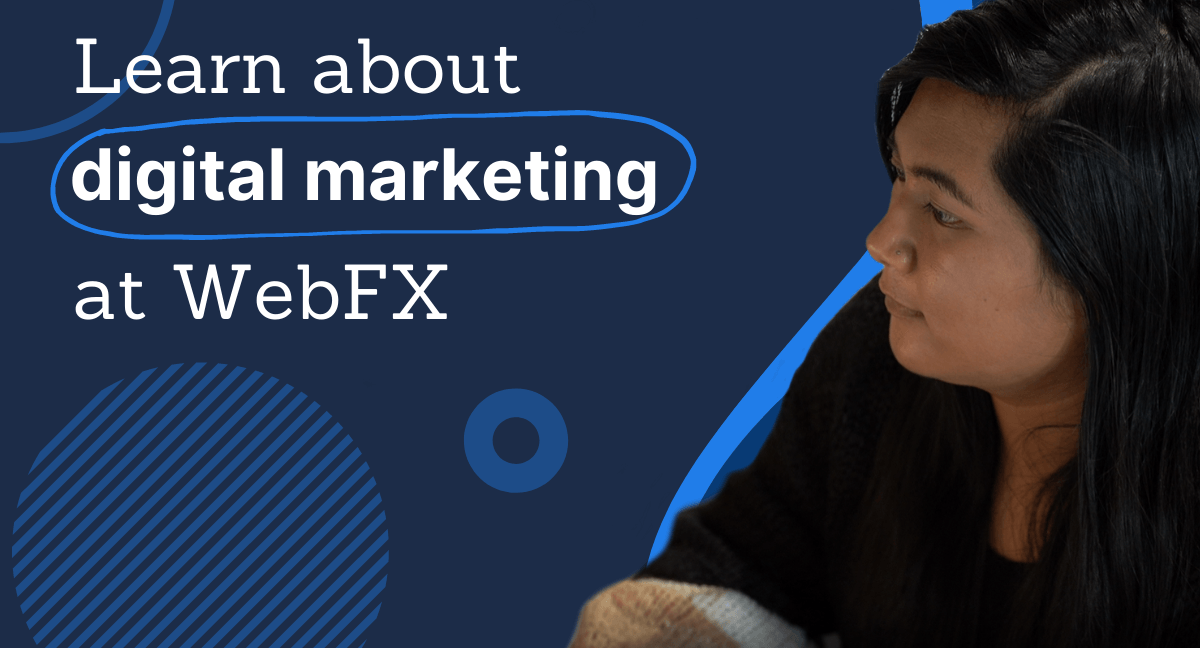 If you want to attract new patients to your plastic surgery practice, there's no better solution than digital marketing. Marketing is critical to attracting new patients. Without it, people won't know your practice exists.
Of course, digital marketing is a broad subject and encompasses a variety of different strategies. It can be a lot to manage on your own, which is why you can benefit from partnering with a digital marketing agency like WebFX.
With over 25 years of experience, WebFX knows digital marketing for plastic surgeons, and we have the experience and dedication to drive high-quality results for your practice. Read on to learn more about our digital marketing services.
Then call us at 888-601-5359 or contact us online to get started with us today!
6 plastic surgery digital marketing services from WebFX
WebFX offers a variety of services, but there are six strategies that stand out for their effectiveness. When it comes to digital marketing for plastic surgery, these are the strategies that can benefit you the most.
Below are six plastic surgeon digital marketing services from WebFX!
1. Search engine optimization (SEO)
Search engine optimization (SEO) is one of the most effective digital marketing strategies. It involves optimizing your website and web content to rank in relevant Google search results. When users find your site through Google, it can lead to them becoming patients down the road.
SEO is WebFX's specialty, so you can expect stellar results from our SEO services. To start, we'll do keyword research so that we can include relevant keywords in your content. Keyword implementation lets Google know how to rank your content in search results for key terms that your target audience searches.
Other ways we'll help you optimize for Google rankings include:
With our SEO services, you'll have the opportunity to attract new patients through Google.
2. Pay-per-click (PPC) advertising
Pay-per-click (PPC) advertising is another plastic surgeon digital marketing strategy that lets you reach users through Google search results. Whereas SEO optimizes for organic rankings, PPC focuses on paid ads, which appear above organic search results.

You can launch paid ad campaigns through Google Ads, which will let you bid on specific keywords to determine where your ads appear. When someone searches for one of those keywords, Google chooses ads to display based on:
Bid amount
Quality Score (Google's assessment of an ad's quality)
WebFX will help you craft PPC campaigns that attract clicks and generate new patients. We can work with you to develop an optimal bidding strategy and to design compelling ads, which together, will get your PPC ads into all the right searches.
Best of all, you only pay for PPC ads when users click on them!
3. Social media marketing
When you're marketing to people online, you have to meet them where they are — and with the average user spending 28% of their Internet time on platforms like Facebook and Twitter, social media is a fantastic marketing opportunity.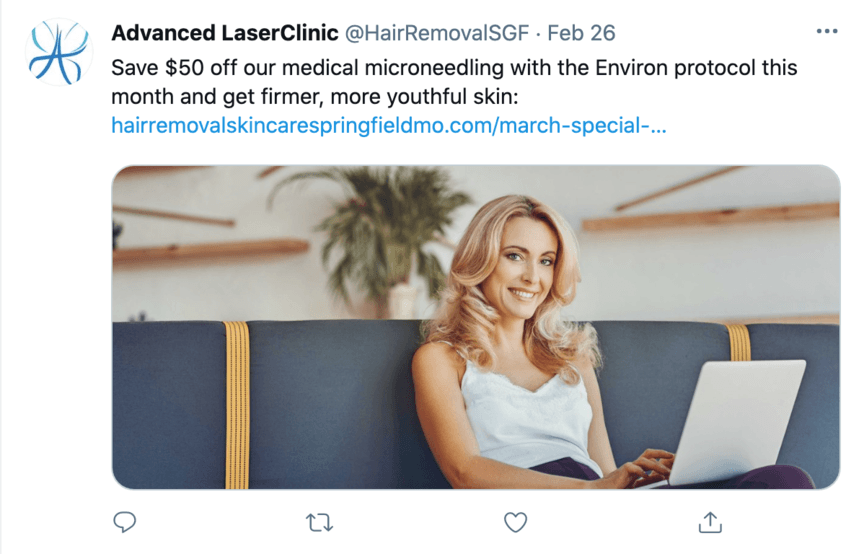 WebFX will help you take full advantage of what social media has to offer. After we set up your accounts, we can help you craft engaging content like infographics and videos to draw in users.
Social media is also a great place to interact with users. When people ask questions or comment on your posts, we'll help you develop the best responses to make them feel heard.
In addition to organic posts, we'll also help you use paid social media ads. Most platforms will allow you to place paid ads right in users' social media feeds, and you can target users based on features like age and geographic location.
4. Web design and development
Most of your plastic surgery digital marketing will lead users back to your website. For that reason, it's critical that you optimize your web design to engage users and generate new patients. Thankfully, WebFX can help you do just that.
Our web design services will help you craft a website that functions smoothly and looks appealing. From a visual design standpoint, we'll make sure the color schemes and patterns communicate your practice's unique brand.
On the technical side, meanwhile, we'll optimize for a variety of features, including:
We'll make sure that when users visit your site, they have no reason to click away. The better your web design, the longer people will want to stick around, and the more likely they'll be to become a patient.
5. Content marketing
Digital marketing for plastic surgeons is all about persuading them to visit your practice, but for it to be effective, you need something that will attract users in the first place. You need to use content marketing.
Content marketing is a strategy that relies on a variety of informational content to attract users to your site. At WebFX, our team is equipped to create many types of content — videos, blog posts, and more.
We can create content that focuses specifically on your practice and what you offer, while other pieces can talk about general plastic surgery trends or topics. The idea is to engage users with exciting and valuable information. They'll come to learn, but may end up becoming a patient.
As you might expect, content marketing is closely interwoven with SEO. Content marketing develops a reason for users to visit your site, while SEO puts it where users can find it. WebFX can help you master both.
6. Email marketing
A final plastic surgery digital marketing strategy we can help you with is email marketing. An email marketing strategy allows you to reach potential patients directly in their inbox. You can send things like monthly newsletters, practice updates, or informational content.
Keep in mind — you should never send unsolicited emails to random contacts. Instead, you can build out your email list by encouraging site visitors to voluntarily subscribe to your emails on your website.
To build out your email list, you can include short email forms around your site. Each form should offer a specific material — like a newsletter or special discounts — that users might want. People can then submit their email addresses to have the materials sent to them.
Since everyone on your list will have subscribed voluntarily, they'll be happy to get your emails, and your campaign will prove a highly effective marketing tactic.
Hear What It's Like to Work With WebFX!

"WebFX has helped to give our website and SEO a direction that we could not have accomplished ourselves. It has been a great relationship that we will continue to strengthen together."
Cosmetic Surgery Center
WebFX knows digital marketing for plastic surgeons
Need help improving your plastic surgeon digital marketing? WebFX can help! We know digital marketing for plastic surgery, and with over 1020 testimonials, we're the agency clients trust to drive stellar results.
With our digital marketing services, you can get help optimizing for each of the strategies listed above and more. You'll also receive a dedicated account representative to keep you informed about everything we do for you.
To get started with us today, call 888-601-5359 or contact us online today!
Earn a 20% greater ROI with WebFX