With more than 30,000 private schools in the US, it's essential for your institution to stand out in the crowd.
One of the best ways to promote your private school is digital marketing.
Digital marketing allows Internet users to find your private school online, learn about your institution, and enroll their children at your school.
Best of all, there's more than one digital marketing strategy you can use!
On this page, we'll talk about some of the most successful digital marketing strategies that we've seen work for private schools like yours.
WebFX is a partner businesses trust.
Hear from HydroWorx, who saw a 236% increase in organic sessions with WebFX services.
Watch the Video Testimonial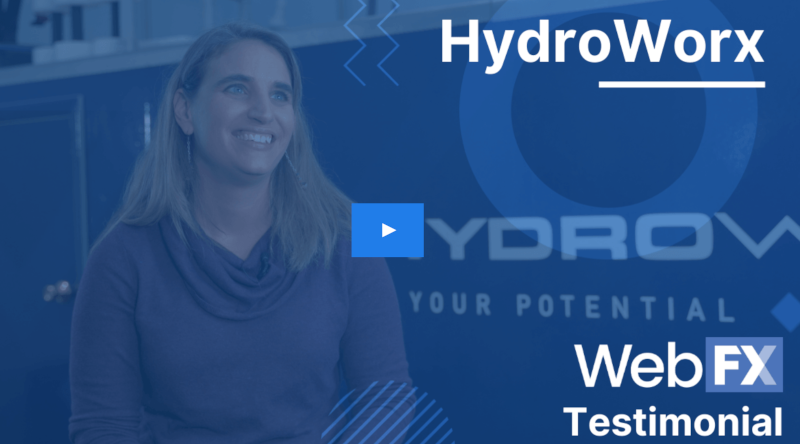 Why do private schools need digital marketing?
Every parent wants what's best for their children, especially when it comes to education. It's no secret that parents do their research when it comes to schooling, and these days they do it online.
In fact, the phrase "private schools" receives between 4300 and 6500 searches per month in Google.
That means every month, you have that many opportunities to earn new students.
Simply having a website for your institution isn't enough, though. In order for parents to find your school online, you need digital marketing strategies that help your website show up where your target audience is searching.
SEO for private schools
SEO, or search engine optimization, is one of the most popular digital marketing strategies available.
SEO is the process of improving your website so Google can read, rank, and recommend it.
The main goal of SEO is to rank your private school high in search results pages.

This drives qualified traffic to your website, where you can inform new visitors and encourage them to enroll themselves or their children in your institution.
One of the biggest parts of SEO is content marketing. Content marketing, when paired with keyword research and optimization, provides website visitors with beneficial information when they're looking to enroll their child at your school.
Google's priority is to serve users the most helpful information possible.
If you create content that does that job, you'll rank higher in search engine results pages than your competitors, which makes it easy for parents to find your institute online.
Another part of SEO is link building. That means creating content on your site that's so good that other educational authorities link to it as a reference.
When your content earns links from other educational sources, Google ranks you higher in search results because they view links as votes of confidence.
After all, if someone's willing to send their visitors to your website, you must provide an excellent user experience!
These two techniques are the very basics of SEO, so to learn more, check out or SEO for Beginners video, or our other SEO resources.
PPC for private schools
PPC, or pay-per-click, is an online advertising format where you pay to promote an ad and earn new visitors to your site via a search engine or social network.
PPC works on an auction system where you bid for keywords or audience demographics related to your customers.
For example, you could target the keyword "private elementary school in Scranton." Then, you'd bid 50 cents for every click.
Your PPC provider would then look at your bid for that keyword and compare it to your competitors. Finally, the provider lists you and your competitors in their advertising space in order of who bid the most to who bid the least.
Best of all, you only pay for the ad when someone clicks on it!
With that in mind, PPC is one of the best digital marketing strategies to use on a strict budget.
No matter what platform you choose for your PPC ads, they all send potential clients to a page on your website that you specify.
This is called a landing page, and it's your opportunity to move someone closer to enrolling in your school. How you do that is up to you!
Email marketing for private schools
Email marketing is the process of sending reminder messages to recipients who have given you their contact information.
Before starting an email marketing campaign, you have to create a contact list. You can do that with a lead form on your website asking visitors to sign up for your email newsletter.
Once you have your contact list, you're ready to create the content for your emails.
You should always inform your recipients based on what they want to know. That could be steps to enroll, information about your facility, and more.

In general, your information should make parents more comfortable with your school or make them want to learn more.
Social media marketing for private schools
Social media marketing is the process of getting followers on major social networks, engaging them with new posts, and encouraging them to enroll in your private school.
Social media platforms have millions of users, so you're missing out on new students if you don't use it.
The most popular social networks are Facebook and Twitter.
Facebook lets you share content about your private school with your dedicated group of followers. Your users can also comment on your posts, which makes Facebook a great way to keep in touch with parents and students in an open forum.
You can use Facebook to post everything from your new gym facility to the weekly lunch schedule.
Twitter, on the other hand, only allows you to post 140 characters at a time, which cuts down on the amount of information you can provide in a tweet.
That makes Twitter great for sharing links to your website, especially your blog.
Regardless of what you choose, social media lets you keep in touch with anyone interested in your school, so you can promote it at a moment's notice.
Time to Level Up Your Sales
Our long list of services helps you grow every aspect of your business with marketing strategies that are proven to increase bottom-line metrics like revenue and conversions.
In the past 5 years, we've managed more than 12.9 MILLION transactions across our client base.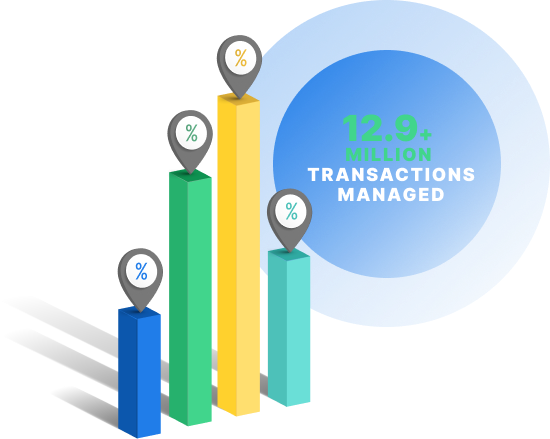 Start your digital marketing campaign for your private school
WebFX is a full-service digital marketing agency that has helped educational institutions earn more students every year — including private schools!
Our team includes dozens of experts in specific digital marketing fields who know how to take your private school's online presence to the next level.
Contact us today to start your private school's digital marketing strategy!
Earn a 20% greater ROI with WebFX