In competitive commercial industries, separating yourself from the competition is a must. If you aren't taking advantage of online resources, you're missing out on a proven way to market lighting products to commercial clients and individuals.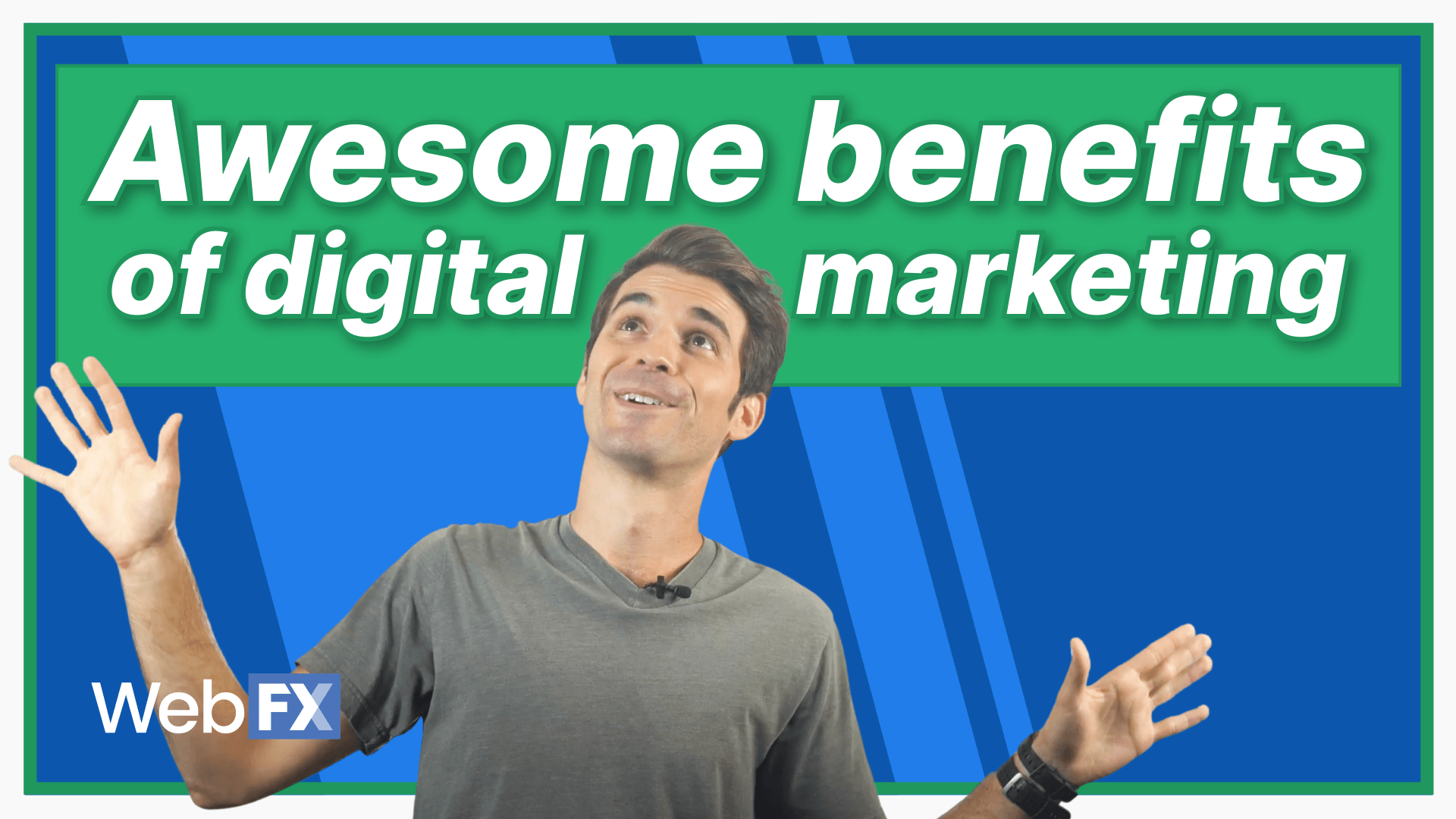 Digital marketing strategies help companies in the lighting industry improve their online presence to reach more people. With the right strategies, you can highlight your product lineup, advertise services, and show customers why they should choose you.
Read on for more information on digital marketing for lighting and led companies.
Meet WebFX:
Your world-class, tech-enabled marketing agency with over 1.6 million hours of combined expertise.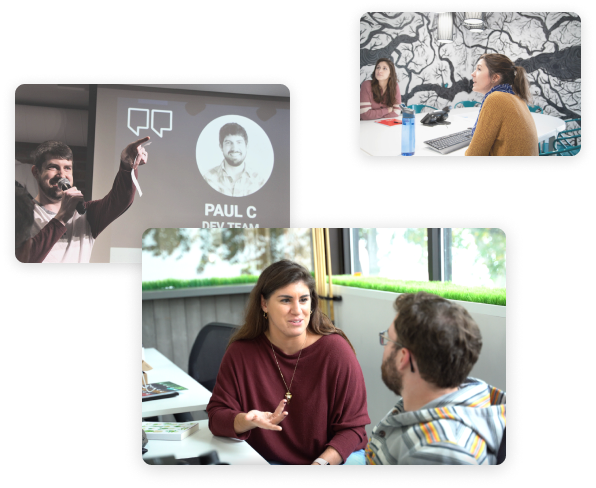 What is digital marketing for lighting and LED companies?
Digital marketing comprises techniques that advertise and highlight lighting products and services online. These techniques span multiple channels, including social networks and search engines.
Digital marketing strategies can ensure your lighting or LED company has a stellar online presence that differentiates it from competitors. Many companies already use digital marketing, so it's practically required to keep up with your competitors.
The global LED lighting market was worth $55.5 billion in 2021, and that number continues to grow. With a higher demand for energy-efficient LED lighting, your business needs to have online leverage to make sure companies and individuals can find you.
How do you market a lighting company? (+ digital marketing examples)
Lighting and LED companies must keep up with the growing industry to stay afloat. It's also crucial to showcase your unique selling proposition (USP), which explains what special feature — or features — sets your company apart from competitors.
Digital marketing is a broad term with many techniques that fall under the umbrella. All these strategies can help you find more customers and improve your bottom line. To market a lighting company, consider the following strategies.
20+ ideas to help you
Market Your Business
for Free

Online

Strategies that don't cost anything (but time!) to help your business get the awareness & leads you need!

Get My Free Guide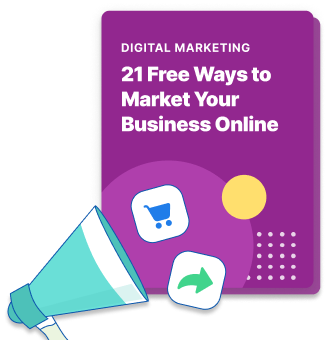 Search engine optimization (SEO)
Over 70% of people research companies online before they make a purchase. That said, people can't research your company if the search engine results pages (SERPs) don't list your site.
SEO is the process of improving your website to make it more accessible for search engines and users.
To optimize your site, you should consider:
All of these factors will show Google that your website is useful for searchers and encourage them to put you in the SERPs. You can improve your rankings and help people find you. The first five positions on Google get 68% of all clicks, so your goal is to be among the first organic results: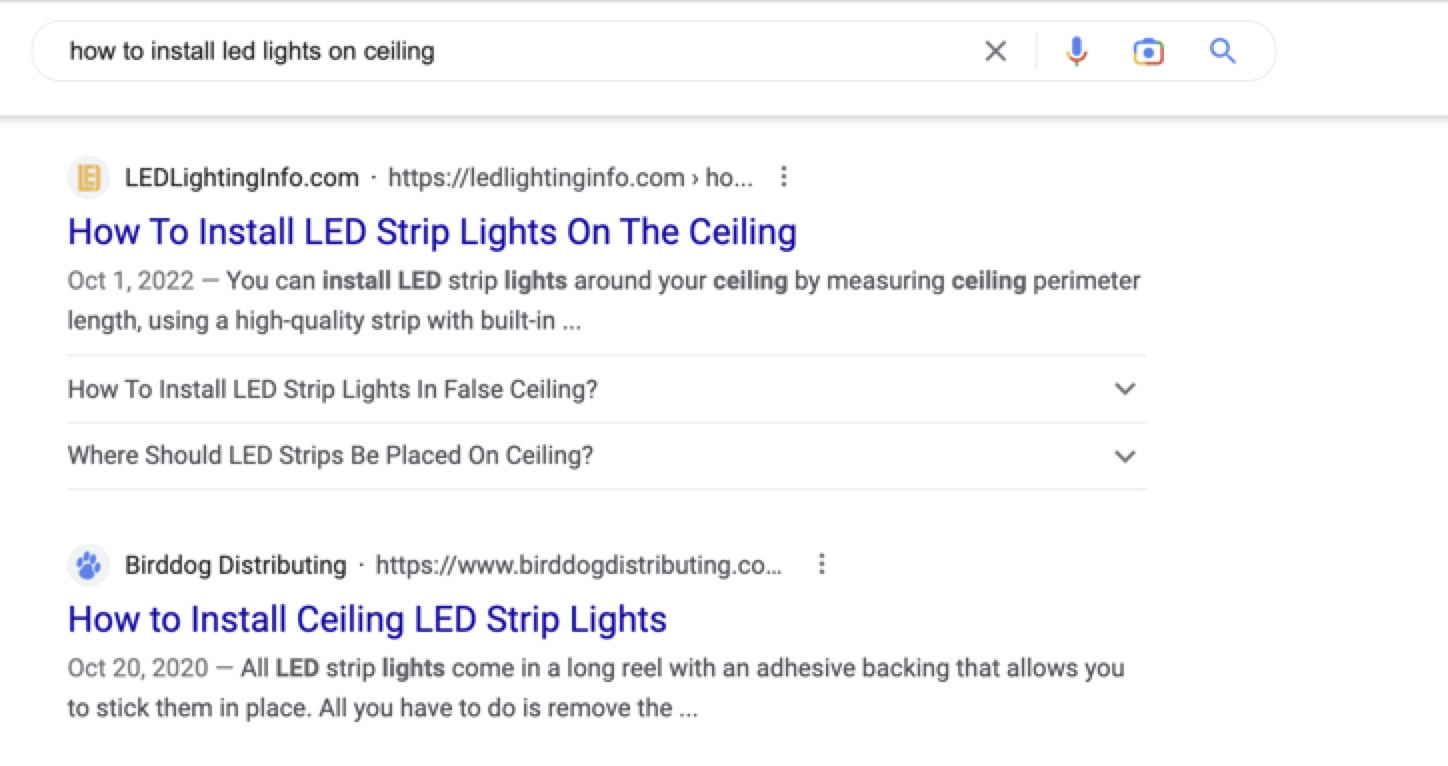 Lighting companies can also use videos to appear at the top of the SERPs. For example, if you are a business-to-consumer (B2C) company, you can make how-to videos to target these questions: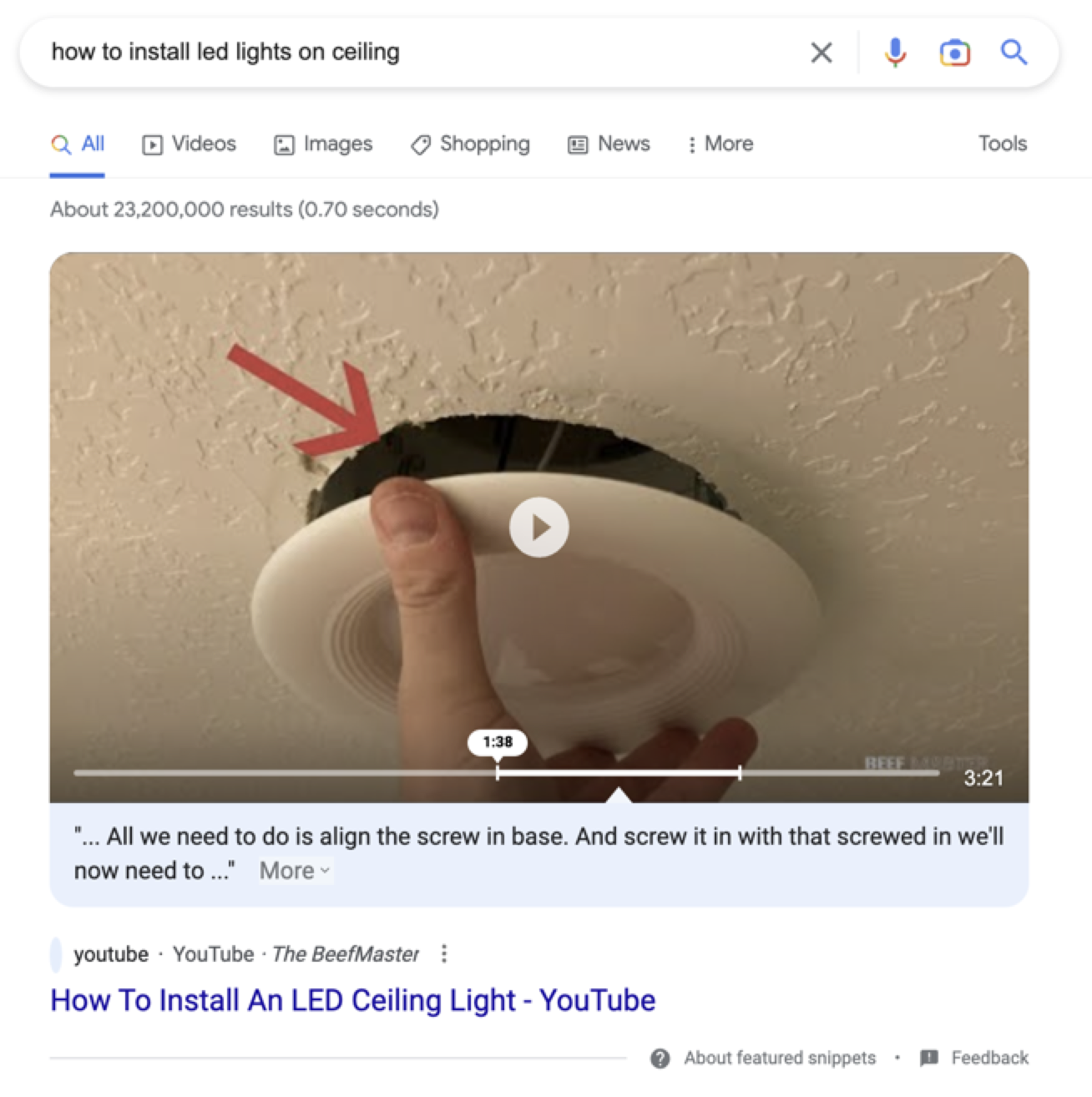 Your video might be the top result, leading users to your company. SEO is an excellent tool for lighting companies who want to share their products and services and establish themselves as a leader in the growing industry.
Pay-per-click (PPC)
PPC ads are paid advertisements on search engines, social media, and even emails. In Google, these ads appear at the top of the SERPs with a "Sponsored" tag: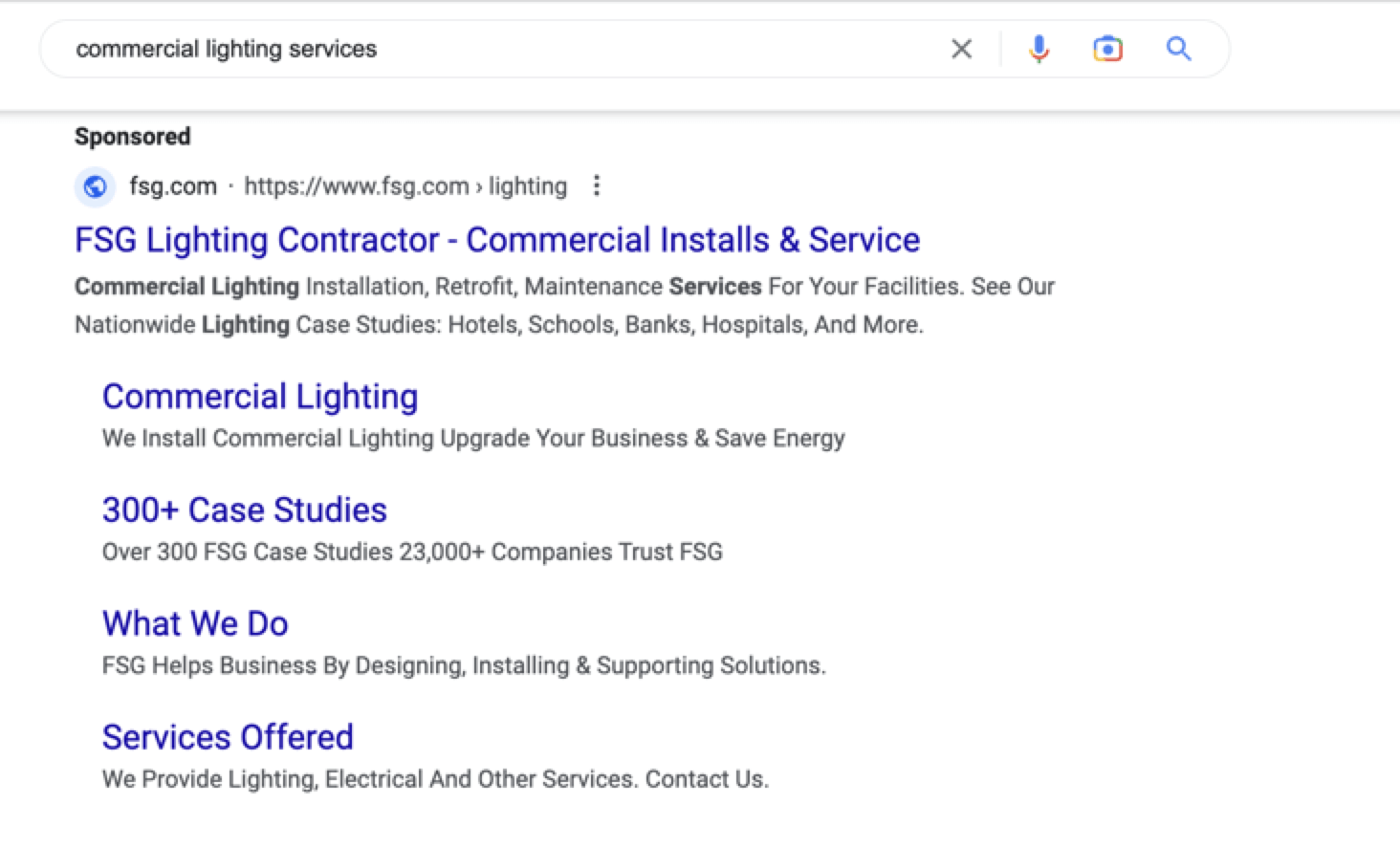 Unlike other paid methods, you only pay when someone clicks on your advertisement to go to your site. The process is as follows:
You create an ad and select how much you want to pay Google (or another channel).
A searcher enters a term that's related to your ad.
An auction begins where Google determines what ads best suit the query.
If your ad is selected, you appear on top, and customers can click.
PPC ads are great for giving your business a boost, like if you have a new product or service you want to target. For example, if you target other businesses, you could run a PPC ad for "commercial LED light installation" to help other companies find your service.
Web design
Design and marketing may seem like separate areas, but they are closely related. Once you bring people to your website, your next step is keeping them there — that's where web design comes in.
Prioritizing design goes hand in hand with your PPC ads and SEO efforts. Say you run a PPC ad that leads users to your site, but once they get there, the page doesn't load, or the images are blurry. Then, they can't go to any other pages. They'll bounce immediately.
Good web design includes:
Fast load times
Appealing visuals
Consistent branding
White space
Readable text
Web design is more than attractive images, colors, and visuals — it's practical for your customers. This headphones website, for example, uses a clean, simple layout for their ecommerce shopping section:

This layout makes it easy to see the price and how the models look compared to each other. The user can click for more information, but the page isn't overwhelming with data. You can use stunning, creative designs to advertise your lighting selection or services.
Social media advertising
Did you know that 45% of the world's population uses social media? Social media advertising takes advantage of social channels to reach people on the apps they use every day. If you want to showcase your business, social media is the way to go.
Some example posts for lighting companies include:
Videos showing off new lights and features
Installation process photos
Company updates or product launches
Social media is connected to PPC and SEO strategies as well. If you start up a blog to help SEO, you can share the posts to your social channels and lead more people to your site. Or you could run paid ads on the channels that your audience uses most.
If your company doesn't have the time or in-house resources, you can turn to a professional social media marketing agency to manage your accounts and posts for you.
93% of WebFX customers are extremely satisfied with their digital marketing results.
"Working with WebFX, everything is very organized and strategic. We're only a year into our partnership, and our expectations have definitely been met."
View More Client Testimonials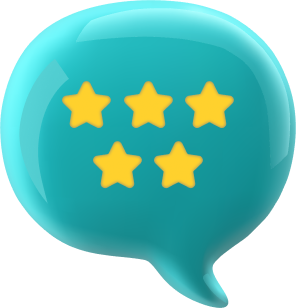 Let WebFX create a marketing strategy for lighting products
Once you understand the importance of digital marketing, you can start forming a strategy. If you want superior results with less effort, work with a digital marketing agency with 25+ years of experience.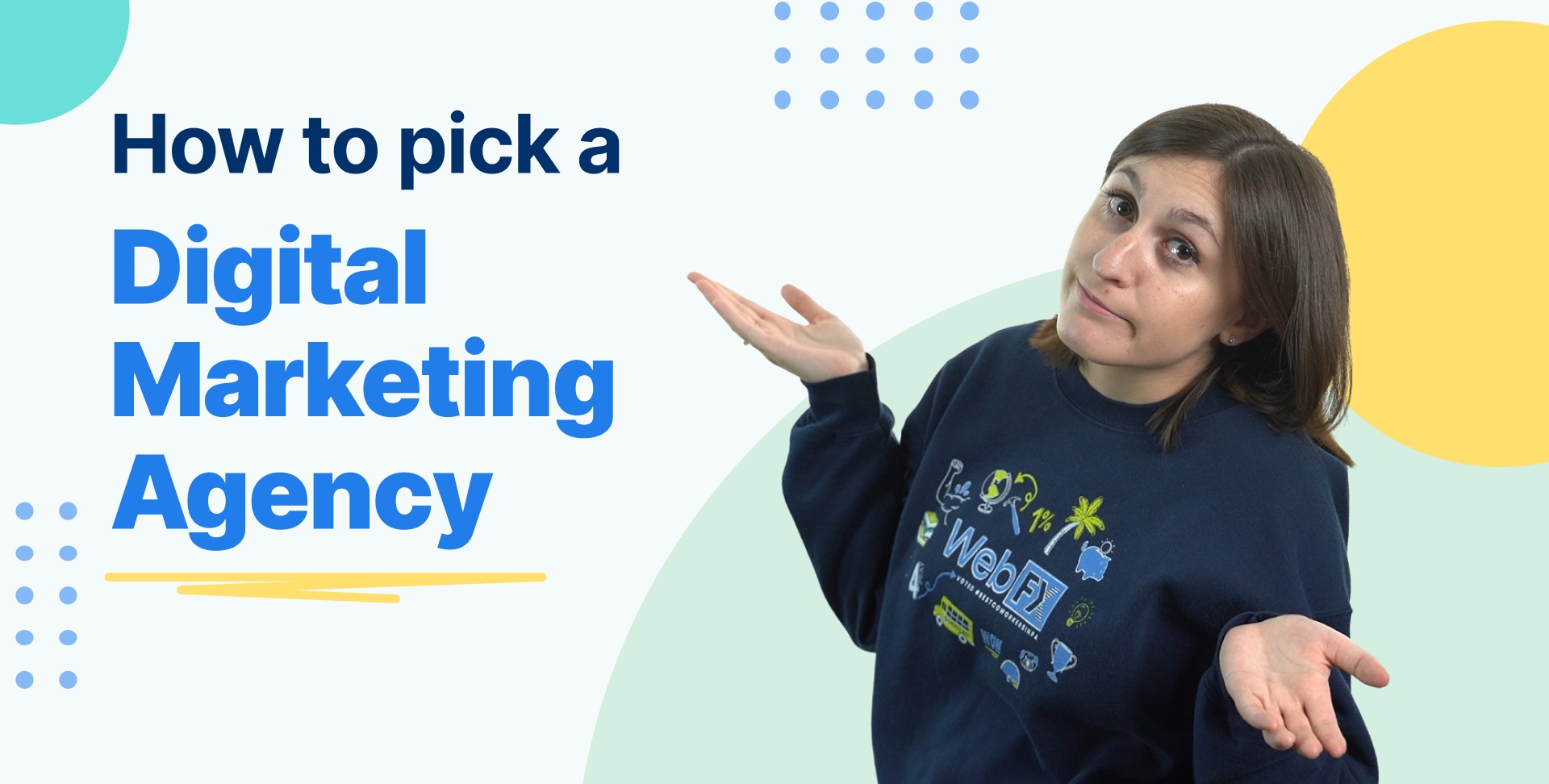 WebFX offers a full suite of digital marketing services to target your customers, build your online presence, and strengthen your branding. When you work with us, you get a one-stop solution for every marketing need — no more juggling multiple contacts and agencies.
Want to learn more? Request a free quote to get started!
Increase your leads, sales, and revenue with digital marketing