If you want your solar company to stand out, you'll need SEO.
The Internet has become a hub of information for people around the world, and it's usually where they find a bulk of their information — especially if they're searching for something specific.
When users search for a solar company, they'll probably type their query into Google and click the first result.
If your solar company isn't performing on Google, it might be time to consider SEO.
On this page, we'll talk about what SEO is and why your solar company needs it. We'll even tell you how to get started with your campaign! If you'd like to speak with one of our strategists about using SEO, you can reach us at 888-601-5359 or contact us online.
Learn how we increased traffic by over 40%, and conversions by over 100% for an ecommerce client.
Read the Case Study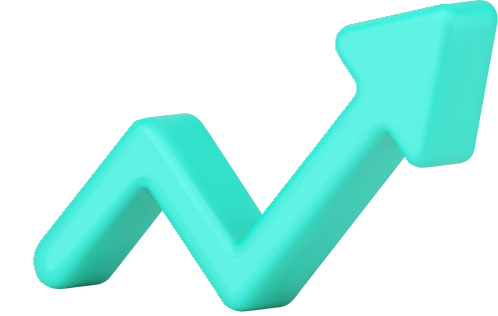 What exactly is SEO?
Search engine optimization, or SEO for short, is the process of improving your website with a handful of different strategies to help it rank better in Google search results.
There are many SEO strategies that work together to improve your rankings. They include keyword research, content creation, clean HTML code, reputable backlinks, modern web design, and more.
Without a combination of these strategies, your solar company won't rank in search engine results pages. That means your potential customers will only find your competitors online, which means you'll lose revenue.
SEO is based on keywords, which are the words or phrases someone uses to research your industry in search engines. In order to find the right keywords for your website, you should always do keyword research, which allows you to find what terms your target audience is searching for.
SEO also uses content, which could be text, images, videos, or any other element on your website.
SEO's main goal is to provide the most beneficial content to your users to demonstrate your expertise and encourage your visitors to convert into paying customers.
Instead of spending a ton of money to advertise to everyone, you pay less to target the audience that's most interested in your business.
Overall, SEO is one of the most effective and profitable strategies to market your solar company online.

Hear What It's Like to Work With WebFX!

"I have used several SEO and internet marketing companies in the past and WebFX seems to have a more comprehensive approach to online marketing. Their customer service is outstanding and they are very professional to work with."
Solar Energy Contractor
Why does my solar company need SEO?
Every month, Google users search "solar company" thousands of times – which means people are looking for what your company offers.
But with so many solar companies in the US, there isn't a number one spot for everyone.
That's why you need SEO.
If you want valuable customers to find your company online, SEO is the way to go.
But there are more benefits to SEO than just being found.
1. More website traffic
With SEO, your solar company will be able to take one of the top spots in Google results pages. With that, you'll see in an increase in site traffic.
This alone creates a domino effect of other positive benefits of SEO – traffic is just the start.
2. More customers
With more website traffic, you'll start converting more customers too.
When users search for a keyword in Google like "solar companies in [your city]," your site will show up in the results.
That means that when they click your site, you'll give them exactly what they're looking for.
They'll most likely click around your site, read information, and potentially fill out a contact form to contact you – which is another step closer to converting.
3. More brand awareness
The more your website is visible online with SEO, the more brand awareness you'll build. This is because of its rank in SERPs but increased site visits, meaning more people will talk about your solar company.
The more you stay top-of-mind with SEO, the more people will recommend your solar company to people they know.
How to start an SEO campaign
We already covered some multiple strategies included in an SEO campaign, so let's talk about how to do each.
Step 1: Keyword research
Keyword research is one of the most important parts of your SEO campaign.
Keywords allow you to create content that resonates with your target audience.
To do keyword research, you can use a number of free programs like keywords everywhere or KeywordsFX.
These programs tell you the monthly search volume of keywords, how much they cost per click, competition, questions including your keyword, and modifiers.
Step 2: Content creation
After you've found the keywords that work for your audience, you can create content around those keywords.
For example, some of your keywords could be "solar companies in [your state]," or "cost of home solar panel." Then, you can create a page for each of these topics since your audience want to know about them.
You should always write your content for your audience – not Google. Google's main goal is to find the most beneficial and helpful content possible for any given search query. So if you use your keywords where they don't feel natural, just to appease Google, it won't work.
Step 3: Clean HTML
Having a clean code is another important part of SEO.
When we say "clean code," we mean that every part of your code serves a purpose. Some of the most important pieces of code for your site include meta descriptions, title tags, and alt tags.
All of these elements tell Google important information about your pages, so Google can understand and rank them better.
Step 4: Backlink profile
Backlinks are extremely important to SEO because they act as votes of confidence from other high-authority sites. You should aim to get links to your content if you want it to rank well in search engines.
For example, if you know an influential solar blogger, having him link to your company's website shows Google that you're a trusted source in your industry.
In Google's eyes, that's why someone links to you.
This shows Google that you must be an industry leader as well.
Step 5: Web design
Though some people think of web design as separate from SEO, your site's design directly impacts how users interact with it, making it an important part of your SEO strategy.
Your site design should include a navigation bar and a sitemap that lets users find exactly what they want on your website. It should also have a clean and organized appearance that looks professional.
Google is all about user experience, and your site design is a part of their experience!
Does your solar company need help starting an SEO campaign?
If you know that SEO is what your solar company needs, but don't have the knowledge or the manpower to start, WebFX can help.
We are a full-service digital marketing agency that specializes in SEO. We'll ensure that we find all the most beneficial keywords and create content that attracts potential customers to your website.
Contact us today to talk to a specialist about a free quote!
Earn a 20% greater ROI with WebFX