With the United States being the largest furniture market in the world, a business in this industry will benefit from digital marketing. Cost-effective and measurable, digital marketing lets furniture stores of different sizes target their ideal customers.
Digital marketing is just like the variety of furniture pieces available to consumers today: There are a lot of options. Which ones are right for your business?
This page will go through different digital marketing ideas for furniture stores. Keep reading to learn more! You can also contact us online or call us at 888-601-5359 to speak to a strategist and get started with your digital marketing campaigns.
93% of WebFX customers are extremely satisfied with their digital marketing results.
"Working with WebFX, everything is very organized and strategic. We're only a year into our partnership, and our expectations have definitely been met."
View More Client Testimonials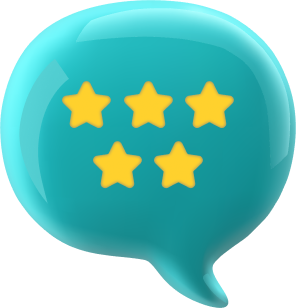 7 marketing strategies for furniture businesses
If you've asked yourself "How can I promote my furniture store?" below is a list of digital marketing ideas you can implement:
Let's discuss each digital marketing idea:
1. Have a well-designed and easy-to-navigate website
Think of your website as your digital furniture showroom. Use it to welcome new customers and make sure you set a good first impression.
Increase awareness, drive leads, and boost your revenue with a well-designed website. Make your digital showroom easy to navigate, so your visitors can effortlessly find the product that addresses their needs. Make the check-out process frictionless, too!
Because 74% of Internet users are more likely to return to mobile-friendly websites, your furniture business's website should have a responsive design, among other features. A responsive web design will make your pages render well on different devices, so your carefully curated product images are not distorted on smaller screens.
Need help with your website makeover? Web design is right up our alley of expertise. We offer web design services that capture your brand's image, improve your conversion rates, and maximize your revenue.
2. Let furniture shoppers find you through SEM
Like any business, furniture stores will benefit from ranking high on search engine results pages (SERPs) for relevant queries. Did you know that the first organic search result is 10x more likely to get a click than the tenth organic search result?
Make sure your website appears on SERPs when prospects search for furniture-related keywords relevant to your products. You can achieve this through search engine optimization (SEO).
You can boost your ranking on SERPs by doing:
Keyword research: Find out the relevant queries that Internet users are typing in their searches and their search intent.
On-page SEO: Include unique title tags and meta descriptions for each webpage.
Creating and optimizing content: Creating useful and relevant content for your target audience helps you provide answers to your customers' pain points. Make sure you also optimize existing pages, as your prospects' search intent change.
Link building: A link from another website to your site (also called a backlink) is like having another business vouch for yours. Earn backlinks from reputable websites and directories.
Improving your page speed: Page speed is one of Google's ranking factors, as if affects a user's experience. A page that loads quickly gives users a pleasant experience, hence it's a page that Google will recommend to searchers.
SEO takes time, though. If you have limited-edition products that you want to promote sooner, implement pay-per-click (PPC) advertising campaigns on search.
Here are some of the things you need to do to get started with your PPC campaigns:
Planning your target keywords
Creating your landing pages
Writing your ad copies
Measuring your results
Thinking about implementing SEO and PPC, but don't know how to start? WebFX can help. We offer SEO and PPC services that turn traffic into revenue.
3. Provide a rich, mobile experience with AR
If you want to capture your audience's interest with something unique and advanced, consider AR. AR projects computer-generated images in the real world, so the user can see images in their environment.
This feature is a helpful tool for furniture shoppers. By using AR, you let them envision their living room with their shortlist of couches from your furniture store!
If you think AR is one of the furniture marketing ideas you want to implement, choose WebFX as a partner. We'll be glad to help you with your AR needs.
4. Use content marketing to increase awareness
Content marketing touts a lot of benefits, one of which is increasing awareness of your business.
Create a solid content marketing strategy to establish your brand as an expert and a trustworthy business. Your content will help you deliver consistent and useful marketing messages to your audiences.
You can nurture your prospects with helpful blog posts, instructional videos, and infographics.
For example, let's say you're in the business of sustainably made furniture. Your content marketing strategy can include blog posts and videos about how your materials were sourced and how your products were ethically made.
Does your content marketing strategy need help? Our team at WebFX can help! We offer content marketing services that increase brand awareness, website traffic, and conversion rates.
View our Content Marketing Services
5. Tap into new audiences with social media marketing
Today, more than 91% of businesses use social media. If your business is not present on any social media platform, you're missing out. Whether you're trying to reach young adults or adults aged 50 to 64, there's a platform you can use to tap new audiences.
Employ a two-pronged social media marketing strategy:
Organic social media strategy: Post relevant, timely, and useful information for your prospects on social media. You can even share testimonials of your happy clients in photo or video formats.
Paid social media strategy: You can run paid ads targeted to specific audiences who may be interested in your brand and products. You can create and target lookalike audiences on Facebook and Instagram for your awareness and lead generation campaigns!
Not quite sure how you can use social media as a channel for digital marketing for furniture stores? WebFX offers social media marketing services that are focused on achieving your goals and growing your return on investment (ROI).
View Our Social Media Marketing Services
6. Create an email marketing workflow to nurture leads and foster loyalty
Did you know that 53% of U.S. consumers say that they've purchased a product from a retail store after receiving an email about it? Leverage the power of email marketing workflows to nurture your leads and foster loyalty among your existing customers.
Did a user sign up for a newsletter? Send them informative articles that help them make purchase decisions. Make sure you send relevant content to each buyer persona segment of your subscribers.
Did a user leave an item in their cart without checking out? Send out a cart abandonment email.
Did a user make a purchase? Send out a short survey to ask about their in-store or online store experience. Consider giving them a discount code or special offer for their next purchase when they've completed the survey.
If you want to send emails to your customers, email management tools like EmailMarketingFX can help you automate workflows.
Not quite sure how you can employ email marketing for your furniture business? Check out WebFX's email marketing services.
View Our Email Marketing Services
7. Use remarketing tactics
A single remarketing campaign can lead up to a 161% increase in conversion rate, so it makes sense for furniture stores to use this strategy.
Remarketing is a strategy that reaches out to people who have previously engaged with your business online. You can remarket to these users through display ads, which appear on third-party websites.
You can also remarket through email. When a user adds an item to their cart and leaves your website without checking out, you can reach out to them via email. Called cart abandonment emails, these messages remind your customers about their pending purchase.
Social media is also an excellent avenue for you to remarket to your customers. Facebook lets you create custom audiences of your existing customers or leads, and their lookalikes. You can remarket to your warm leads by setting up an ad set that targets your specific audience of leads with ads that appeal to them.

Hear What It's Like to Work With WebFX!

"WebFX is exceptionally knowledgable at what they do and has really opened my eye to the world of internet marketing. There are so many things that go into website SEO, digital advertising, PPC, etc – there's no way we could do them all ourselves. They have really become a great asset to our team."
Furniture Sales
Employ these marketing strategies for furniture businesses with WebFX
Still asking yourself the question "how can I promote my furniture store?" You can implement these furniture marketing ideas with WebFX. We are a full-service digital marketing agency with 25+ years of experience.
We have helped furniture stores increase brand awareness and generate $3 billion in revenue. We are thrilled to work with you and deliver results for your business, too.
Contact us online or call 888-601-5359 to speak with a strategist about our digital marketing services for furniture stores.
Earn a 20% greater ROI with WebFX