Top 3 Benefits of Using Apple Pay for Merchants
Technology is constantly creating new ways to make our lives easier. As hackers and security threats become more prevalent in the retail world, the need for safer checkout options rises. This is where contactless payment systems, like Apple Pay, thrive.
On this page, we'll discuss the basics of Apple Pay and three benefits Apple Pay offers for merchants. If you are interested in learning how you can market Apple Pay to your business's benefit, call us today at 888-601-5359 to speak with a strategist.
Our digital marketing campaigns impact the metrics that improve your bottom line.
See More Results

WebFX has driven the following results for clients:

$3 billion
In client revenue

7.8 million
Leads for our clients

5.2 million
Client phone calls
What is contactless payment?
Contactless payment is the technology that powers Apple Pay. It is a form of payment that doesn't require you to slide your card. Instead, you wave or hold your phone over the point of sale (POS) terminal and make a payment.
So, how does this work?
Apple Pay uses near field communication (NFC) technology to take payments from your phone to the terminal. You must be within centimeters of the terminal for the payment to work. The payment is transferred through radio frequency identification (RFID) from your phone to the terminal.
You can use mobile or wearable devices like Apple Watch to pay for goods at the register. Contactless payment makes it easy and simple to check out and go.
The basics of Apple Pay
Apple Pay is one of the most popular forms of contactless payment. It can only be used by Apple users with products like iPhone, Apple Watch, iPad, and Macs.
Apple uses Wallet to store your cards. You don't need to download Wallet, as it is preprogrammed into Apple devices. You just add your cards and starting purchasing.
You can use Apple pay in stores, in apps, and online. This method of payment makes it easy to pay safely wherever you shop.
Apple Pay enables you to send and receive money from friends and family. You send and receive funds through Messages, and then they are added to an Apple Cash card.
The Apple Cash card functions like any other bank card. You can make purchases as soon as the money is transferred to your Wallet. There is also the option to transfer your money from your Apple Cash card to your bank account.
You can store numerous types of cards in your Apple Wallet. This includes bank cards, rewards cards, and tickets. This makes it easy and convenient to pay on the go.
Most banks are Apple Pay compatible, too. Major card providers like Visa, Mastercard, Discover, and American Express work with Apple Pay, which makes it a preferred option for many customers.
As a merchant, it is easy to start offering Apple Pay. All you need is an NFC-compatible POS terminal. If you already have one, you're quickly on your way to accepting Apple Pay.
If you want to offer Apple Pay, all you need to do is contact your payment provider. You tell them you want to accept Apple Pay and they will set it up for you.
Apple offers you a download of the Apple Pay symbol to put on your website and in your register terminal. This makes it easy for you to show your customers that you accept Apple Pay. You can also order decals to place on the register and your business's windows.
There is no additional cost to your business to add Apple Pay. This makes it a great option because you can accept more forms of payment at no additional cost. You'll earn more conversions from people who want to use Apple Pay.
Time to Level Up Your Sales
Our long list of services helps you grow every aspect of your business with marketing strategies that are proven to increase bottom-line metrics like revenue and conversions.
In the past 5 years, we've managed more than 12.9 MILLION transactions across our client base.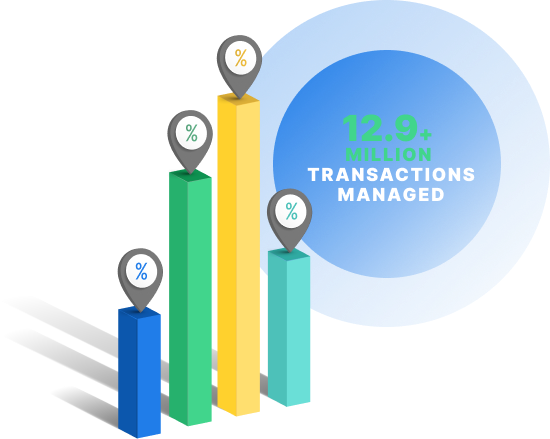 3 benefits of using Apple Pay
As a merchant, you're probably wondering what you will get out of offering Apple Pay with your business. There are numerous benefits that will help both you and your customers.
1. You'll have more security
Every year you hear multiple stories about companies that were hacked, and credit card information was stolen. Hackers are becoming a huge issue for retailers and consumers alike, and consumers want to protect their information and their money.
Apple Pay is a way for consumers to do this, and it's much safer than credit cards.
Credit card technology is outdated. When all your bank information is stored on the magnetic strip of your card, it's easier than ever for hackers to steal your information. They will use card skimmers and steal the information right off your card.
Even with the evolution of chip cards, there is still a risk of information being stolen. Many retailers don't have chip card enabled on their POS terminals. This forces chip card owners to swipe their card, which puts their information at risk.
With Apple Pay, consumers don't need to worry about risking their information. Their card never physically touches the terminal. Instead, it is securely stored in their Wallet.
A consumers' card information is never recorded or given to your business. The data is encrypted and constantly changing. Even if someone were to try and hack their cards, they would get useless data because the encrypted numbers already changed.
This benefits both your consumers and your business. If you offer Apple Pay, your audience will feel more comfortable making a purchase from your business. This will help you earn more conversions for your business.
2. You promote quicker checkouts
One of the most dreaded features of shopping is long lines. People don't like to wait in long lines to make their purchase. In some cases, consumers won't make a purchase because they don't want to spend time waiting.
Apple Pay helps make checkouts quicker. This contactless payment system processes payments faster than regular credit cards. It enables your audience to check out efficiently in seconds.
This will cut down on your line wait time. It also benefits you, as a merchant, because you can help more customers. When the line moves faster, more consumers are inclined to wait and make a purchase.
This means you'll earn more conversions for your business. If you use Apple Pay, you'll make your customers happy with faster checkout and your business happy with more customers.
3. You'll have a competitive edge
Competition is always a factor in your business plan. It drives the decisions you make and influences how you market your business. Apple Pay is a way for you to remain competitive.
Your competitors either enable Apple Pay or don't have it. By adding Apple Pay, you'll remain in competition with your competitors who offer it. You'll also be a leg up on your competitors that don't accept it.
People who enjoy using Apple Pay will stick to merchants that offer it. If your business offers it, you'll obtain more loyal customers that come to your business over your competition. It's an important factor that can help you earn more conversions.
Alternatives to Apple Pay
Apple Pay is one of the most popular forms of contactless payment, but it isn't the only one. There are two other types of contactless payment you'll want to consider using as a merchant.
1. Google Pay
Google Pay, formerly known as Android Pay, is a form of contactless payment for Android users. It is compatible with Android devices and Android-based smartwatches. Customers can use Google Pay in stores, in apps, and online.
Users can save multiple types of cards in their Wallet. They can add bank cards, gift cards, PayPal, tickets, and loyalty cards.
If you have a loyalty or perks card for your business, Google Pay seamlessly integrates it to make it easy for your audience to use it. It will send your audience offers and reminders to use the loyalty card in your store.
Like Apple Pay, Google Pay payments are secure. There are multiple layers of security that protect your audience from having their data stolen.
Google Pay is free for merchants to set up and accept payments. All you need is the NFC POS terminal.
2. Samsung Pay
Another alternative to Apple Pay is Samsung Pay. This contactless payment form is tailored to Samsung phone users. It works in person, in apps, and online.
Samsung Pay enables users to carry bank cards, gift cards, and membership cards. It's all stored in one place for an easy shopping experience.
This contactless payment form will send users notifications about discounts, too. They'll see coupons for local merchants and be able to apply them to their purchase. It provides a seamless shopping experience for your audience.
Just like all other contactless payment methods, Samsung Pay is secure because a consumer's transactions are encrypted. It requires authentication, like a fingerprint scan, iris scan, or pin number, to complete the sale. It keeps customers' information secure and helps them feel more confident about purchasing from your store.
We foster and form long-term partnerships so that your business has long-term results.
Over 90% of WebFX clients continue partnering with us into year 2 of their campaign.
Hear from Our Happy Customers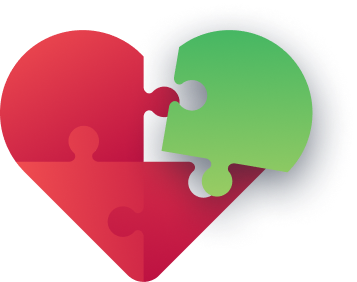 WebFX will help you market your Apple Pay
Apple Pay is a great way for you to create a better shopping experience for your customers. You will earn more conversions by creating a quicker and more secure way to pay. At WebFX, we know the importance of marketing Apple Pay to your customers.
We're a full-service digital marketing company that offers numerous services to help you market your business. We have more than 25 years of experience in marketing and know how to create plans that drive success. When you partner with us, you'll get a team of 500+ experts that are dedicated to your campaign.
If you want a company that drives results, look no further. To date, we've driven over $3 billion in sales and over 7.8 million leads for our clients. We will put your success first.
Our company has over 1020 client testimonials from a variety of industries. If you want to know what it's like to partner with us, check them out!
Get started today with Apple Pay
If you want to earn more conversions from marketing Apple Pay as a payment feature, contact us online or call us today at 888-601-5359 to speak with a strategist.
We look forward to hearing from you!