7 PPC Tips for Small Businesses
You're a small business owner, and you're proud of that fact. But it doesn't mean that you aren't interested in growth—in fact, you'd love to increase your revenue systematically over the next five years. So why not try PPC?
SMB
SMB PPC Agency: Earn More Ad Clicks with WebFX Pay-per-click (PPC) advertising is a great strategy to help your business earn more qualified leads that turn into sales. With the help of an SMB PPC agency like WebFX, you can […]
PPC, or pay-per-click, is a cost-effective advertising method that has blossomed on the Internet. You only pay for these ads if someone clicks through to your site, meaning that you don't waste money on people who read them but aren't actually interested in your business. Plus, you get to set the rate for each click. This gives you tremendous control over your budgetary allotment.
To the uninitiated, though, PPC advertising can be confusing. On this page, we'll discuss a few common questions related to PPC, as well as some best practices that can help your business make the most of your campaigns. To learn more, give us a call at 888-601-5359! Whether you need PPC for your Washington company or PPC for your Tampa business, we've got you covered.
Traffic attracted through PPC advertising yields 50% more conversions than organic advertising.
Are you leveraging PPC in your marketing efforts? Let's get started.
View the Guide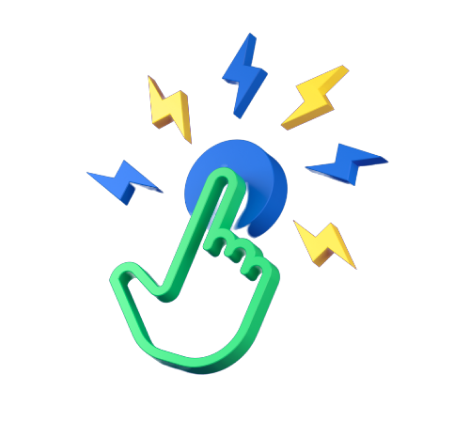 Video: Frequently asked PPC questions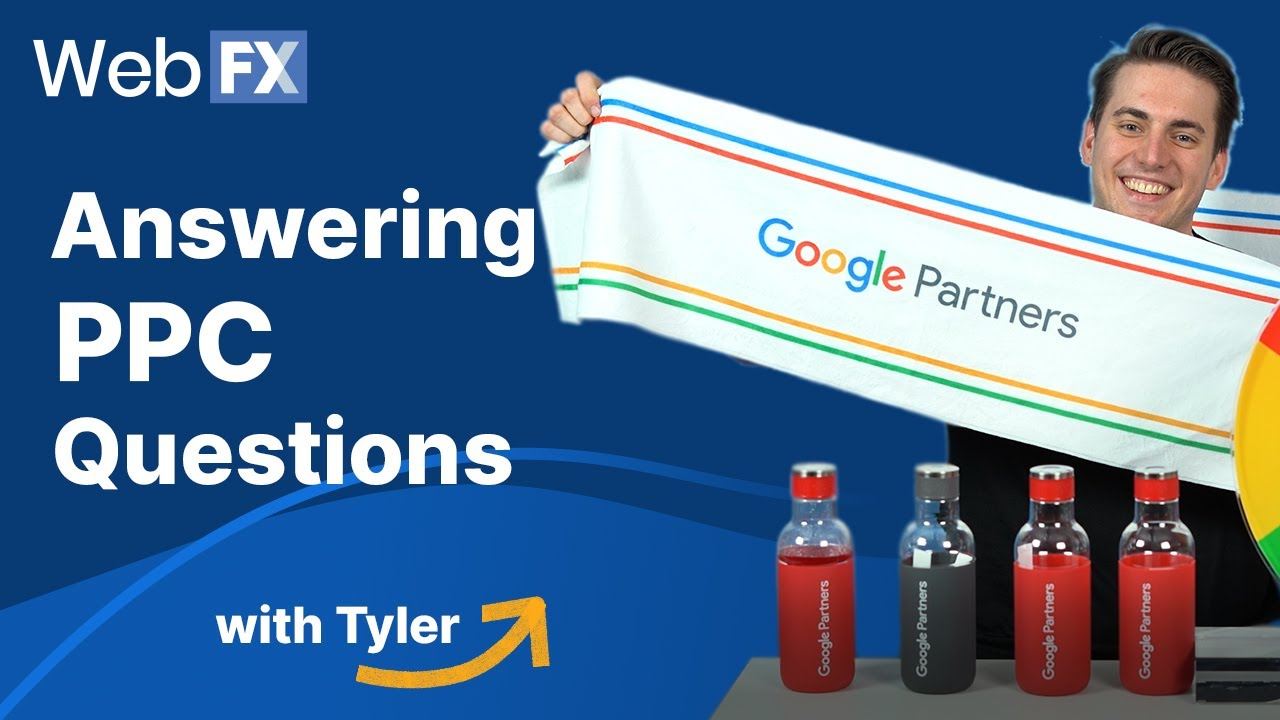 As Internet marketers, we're often asked the same questions about PPC campaigns, including:
What price should I set for my PPC campaign?
Which PPC platforms should I use?
How will I measure the performance of PPC?
What kind of PPC advertisement should I write?
The following best practices answer all of those questions, and will help you get well on your way to running effective campaigns.
1. Start small
Unless you're working with someone who has experience with PPC, it's best to start small with your campaigns. Managing multiple ads and budgets can be confusing, and it's easy to spend hundreds of dollars in a day or two if you're not careful.
We recommend starting with one campaign on Google Ads. This is one of the most popular platforms, because it can get your business in the results of the largest search engine in the world. Plus, it's much simpler to track your analytics if you only have one campaign occurring. As you get more accustomed to the way PPC marketing works, you can add more campaigns into the mix.
2. Be specific
Many times, the PPC campaigns created by small businesses without PPC experience use broad keywords and think that it will increase their chances of reaching more customers. Not only is this a waste of time, but it also has a terrible ROI.
Be as specific as possible with the keywords you target with PPC campaigns. Instead of trying to have your ads display to those who search for "restaurants in Pennsylvania," (which likely has a huge cost per click), target people who search for "Italian restaurants in Harrisburg." This will not only cost less, but will also ensure that the people who see your ads are actually looking for businesses like yours.
Video: How Much Does PPC Cost?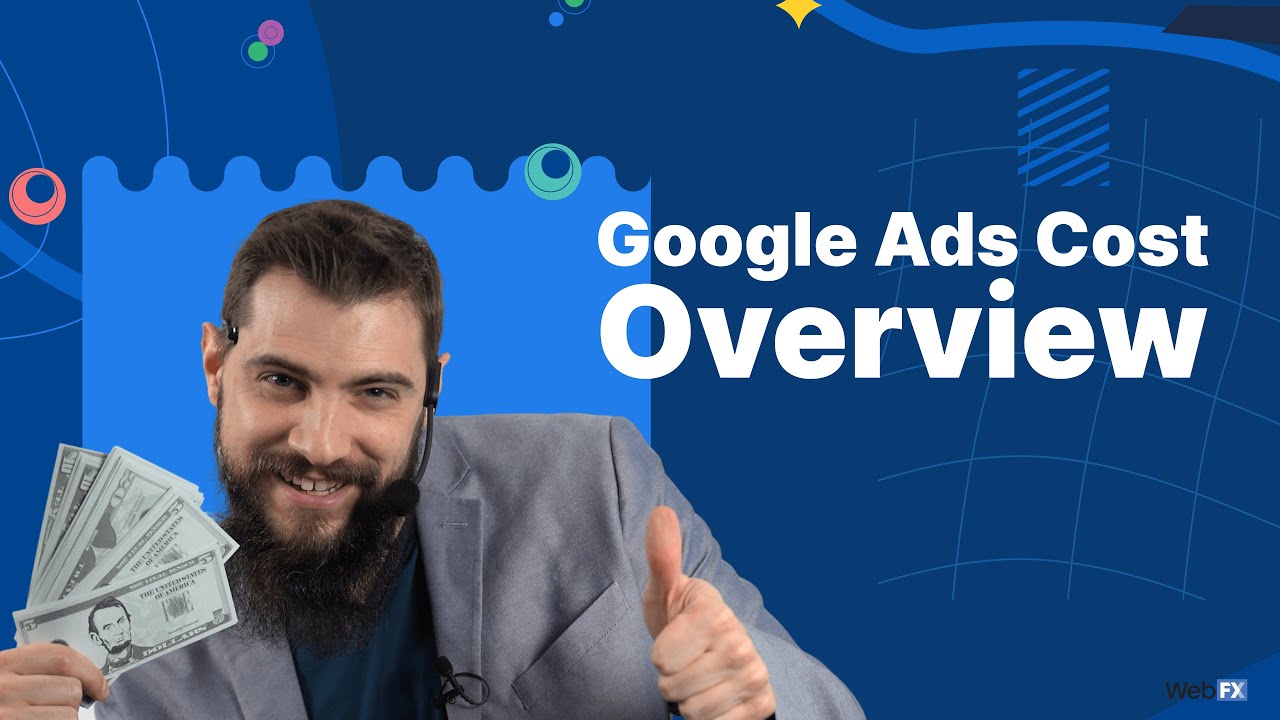 3. Use strong language
Don't worry—we're not talking about adult language or offensive language. What we're talking about instead is language that gets people's attention.
Wishy-washy headlines get wishy-washy returns on investment, and strong, dynamic headlines get strong, dynamic results. If you're not sure if your headline is compelling, ask some trusted colleagues, friends, family members, or mentors. If you can't decide between two headlines, consider conducting an A/B split test to determine which one performs better.
4. Use geographic keywords
One of the best ways to maximize your small business PPC budget is to geotarget all your ads and use language that's appropriate for your area. So instead of just mentioning the city you're located in, use specific neighborhoods. People from out of town might not recognize them, but when it comes down to it, are they really even a part of your demographic?
5. Include clear calls to action
You want your PPC prospects to do something specific, so don't be shy in saying what that is! Many times, PPC ads have no clear call to action, making them virtually useless.
One action (potentially repeated twice) is all you need. That way, your prospect won't have to think too hard about what to do next.
6. Monitor your results
Although your PPC campaign will continue to run as long as you pay for it, that doesn't mean you can just set it up and let it go without checking in. You need to monitor your results, if for no other reason than to ensure it's still working for you and your small business.
Keeping an eye on analytics can also help you adjust and improve your ads. As you continue to revise, your campaigns will only become more effective—and generate even more results for your business.
7. Consider hiring a professional
Finally, it's important to realize that managing PPC campaigns isn't always easy. Should you find that you simply don't have the time to do it on your own, you may consider hiring an Internet marketing agency to assist you with the creation and management of your paid ads.
BONUS READING: 6 COMMON PPC QUESTIONS ANSWERED
WebFX is a top PPC company
Located in Harrisburg, PA, WebFX is an award-winning PPC company. Our dedicated team of Internet marketing specialists is more than happy to use their years of expertise to help you develop PPC campaigns that will help your business grow.
Contact us to learn more about how we can help your small business launch custom PPC campaigns!