How To Outsource Your SEO: Steps To Outsource, Outsourcing Options, & More
You know search engine optimization (SEO) is important. You also know you should be focusing some of your attention on it, but you just don't have the time. You've finally come to terms with the fact that you can't do it all, and you're thinking about outsourcing SEO, but who should you call?
Outsourcing SEO is essential for getting the traffic and conversions you need to grow your business. This page will break down how to outsource SEO, so you can get the best results from your investment. We'll cover the following:
Read on to learn more about outsourcing SEO, or contact us online to get started on your SEO plan today!
Independent research from Clutch has named WebFX the
top SEO company

in the United States.

Clutch has personally interviewed more than 250 WebFX clients to discuss their experience partnering with us.

Read More Clutch Reviews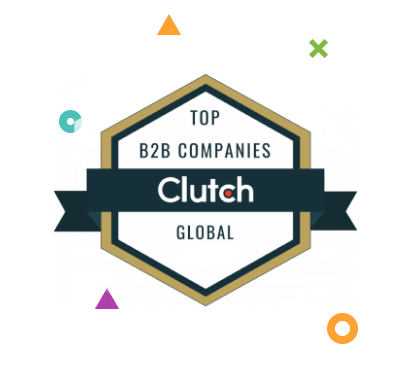 Why outsource SEO?
Whether you are just getting into SEO or want to revamp your strategy, outsourcing can be a great option. Outsourcing your SEO comes with several benefits, including:
A professional SEO expert working on your company's campaign
More time for tasks that need your attention
Results based on data, like more traffic, conversions, and sales
Above all, SEO saves you money when you work with one of the best SEO service providers for your business. Here is a breakdown of in-house vs. outsourcing costs:
Source
What's Included in Cost
Average Cost
In-house SEO
The annual salary of an SEO specialist, including benefits
$55,000 to $75,000 per year
Outsourcing SEO
• SEO expert's billable time
• Tools and software used for SEO
• Extra deliverables broken down by your plan
•$2500 to $7500 per month
• $50 to $100 per hour
• $1000 to $5000
Of course, getting the full benefits of outsourcing your SEO requires choosing your business's best partner. If you hire a cheap SEO agency, for instance, you may see none of the above benefits. That's why it's essential to research your options and follow best practices for hiring an SEO expert.
How to outsource SEO to the right company
Finding the best company for your SEO services is essential to getting the best results. Here are a few factors to look for when choosing an SEO company:
In-house tools: Does the company have tools they can use for implementing, tracking, and updating your SEO? Do their tools integrate with your current company software, or will you need to pay for other options?
How they track progress: SEO is an ongoing process — how does each company aim to track your campaign? Do they have a way to divulge that information to your company?
How they communicate: Does this company get back to you quickly? Are they easy to talk to over the phone or during video calls? Do they answer your questions and give you enough detail?
Prior experience: How many years has this company worked on SEO? Are they a relatively new company or a larger corporation?
Reviews and testimonials: What do others have to say about this SEO company? Is the general impression positive, neutral, or negative?
Understanding what to look for in an SEO company will save you from choosing the wrong addition to your team and needing to switch in the future.
Steps to outsourcing SEO
So, when you've decided that your in-house team needs some help with SEO, how do you go about outsourcing your SEO campaigns?
Here are the most important steps to outsourcing your SEO:
Determine all the marketing services you want to outsource
Outline the goals you want to reach
Research top marketing agencies that offer the services you're looking for
Confirm your strategy with the agency you choose
Track progress and keep up to date with your campaign
Want a tool that will simplify your outsourcing process? Claim your free SEO request-for-proposal (RFP) template for use when reaching out to SEO providers!
1. Determine the marketing services you want to outsource
As a company that's looking to outsource SEO services, you've likely dabbled in other marketing strategies as well. For example, you may also have a paid advertising campaign and an email marketing campaign on the back burner.
Before proceeding with SEO outsourcing, you should determine if there are any other marketing strategies that you want to outsource. If you want to outsource all your marketing, it's best to search for an agency that offers all the services you need.
Choosing what you want to outsource will help you determine if you should hire a full-service agency for your SEO outsourcing, or if it would be more beneficial to opt for freelance SEO.
2. Outline the goals you want to reach
You should consider the specific goals you hope to reach with your SEO campaigns — including the metrics you want to increase and the site updates you'd like to make. This will help you find the perfect outsourcing option.
If your company can afford to hire a reputable agency, we recommend doing so, since it will likely be worth every penny.
3. Research top agencies that offer the services you're looking for
Whether you've decided on outsourcing all your marketing or just SEO, you should look for an option that offers the services you're looking for. Consider multiple options before narrowing down to a few companies, then start asking for proposals.
4. Confirm your strategy with the agency you choose
After signing on with an agency or freelancer of your choice, you'll want to confirm your strategy. This step will ensure that you can tell your strategist your goals and expectations.
5. Track progress and keep up to date with your campaign
Be sure that you are aware of a reporting schedule so that you can always have a transparent view of the results your provider drives. Ask questions about the results your campaign drives, and be sure to address any concerns with your provider.
Mistakes to avoid with outsourcing SEO
Below are a few common mistakes companies make when outsourcing their SEO services:
Going too cheap
Cheap SEO doesn't mean good SEO. If you see a company advertising SEO services for lower-than-average costs, you'll end up paying more down the line to repair the lackluster results.
Good SEO costs more upfront, but the return on investment (ROI) will pay for the initial investment over time. Plus, when you work with a credible company, you make sure that every penny goes toward business results.
Inexperienced companies
SEO takes time to learn. The more experience a company has, the better. While newer companies can still provide quality work, they might have a harder time being flexible or thinking through challenges they haven't seen before.
A more experienced SEO company will know how to work through challenges they've seen before, giving you the best chance at impactful SEO.
Companies tracking vanity metrics
Vanity metrics are numbers that look impressive but don't speak to your website's health. They don't tell you how well your SEO strategy is doing, and if you focus on them too much, you could be pouring money into failing SEO.
Watch for companies who focus too much on:
Website visitors
Session duration
Social media likes
Other empty metrics
Misaligned goals and values
Above all, your SEO agency needs to be the right fit. You are going to work closely with your agency, so they should respect your goals and be there to help you along the way.
If you want to focus on your customer relationships along with SEO and your agency doesn't offer options to meet that goal. Or, they promise to account for customer service, but they don't factor that into your SEO plan. This misalignment could impact your own values and relationships.
Companies that promise fast results
SEO results don't happen overnight — you could wait months to see a return on the changes you make. However, SEO is worth the wait, so you want to work with someone who is going to be with you for the long haul.
Churning out quick vanity metrics quickly might look good on paper, but it will end up wasting your time.
Businesses that fail to communicate
You need to communicate with your agency if you want to be involved in the process. A neglectful company will make the entire process much more difficult.
Reviews can be a resource for finding this information. You can also get a feel for their communication style during the pitch process.
These are real SEO results driven for a WebFX client.
You're next.
Learn More About SEO Services


260%
increase in organic revenue

198%
increase in organic transactions
150%
increase in organic traffic

3872%
increase in sessions from SEO
Outsource your SEO with a leading agency — WebFX!
If you want to get started on your SEO, WebFX is ready to help. Our SEO services can help you transform your website into a powerhouse of information that draws in clients organically.
In our time, we have generated in income for our clients and 7,839,684 leads. With 500+ marketing experts on staff, you get an extended team ready to help you get more revenue from your SEO efforts.
Ready to learn more? Request a free quote today to get started!
How Is Your Website's SEO?
Use our free tool to get your score calculated in under 60 seconds.