If you own a business and haven't yet adopted social media marketing, the time is now.
With billions of potential customers around the world using social media platforms, there has never been a better time to implement a social campaign. But why is marketing through social media effective?
There are a few key reasons, and we'll discuss them all! We're willing to bet that by the end of this post, you'll be convinced that marketing through social media can drastically change your business — and you'd be right.
Read on to learn about all the key reasons that social media marketing is effective.
Bonus Reading: Organic or Paid Social Media Marketing?
Social media marketing definition
Before we get into the nitty-gritty of why marketing through social media is effective, it's important to understand what we mean when we talk about social media marketing. The term is pretty self-explanatory — a social media marketing strategy refers to the different ways you can reach your target audience on social media to achieve your business goals.
Social media marketing includes posting content from your website, sharing pictures and videos of your products, services, and business, and connecting with potential and current customers via social platforms. In addition to free profiles, popular social media sites like Facebook, Twitter, and LinkedIn offer paid ad platforms that can take your marketing campaign to the next level.
For example, suppose your business is in the car industry. One of the automotive marketing ideas you can implement is to post useful information for your prospects on your social media pages.
Not happy with your social media engagement?
We've got just the blog post for you.
Read the Blog Post & Watch the Video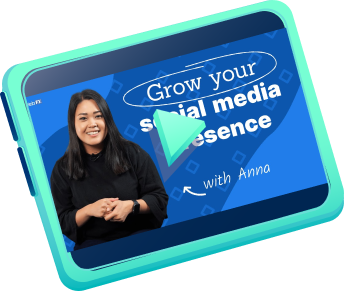 8 reasons social media marketing is essential
One of the reasons social media marketing is so effective is the fact that digital consumers spend 2.5+ hours on social platforms daily. That means, for nearly three hours a day, you have a chance to reach your target customers with your products and services. Even if you're a business-to-business (B2B) organization, you can use social media marketing for your B2B and benefit from this statistic.
When it comes to brands using social media marketing, 90 percent have adopted the strategy to increase brand awareness.
Let's get into some of the more detailed reasons why implementing a social media marketing strategy is absolutely essential for your business.
1. Consumers look to social platforms for recommendations
Before digital marketing strategies became popular, word-of-mouth marketing got the job done.
Something you may not know is that this kind of marketing is still an extremely powerful tool — just in a different way. Although face-to-face, word-of-mouth conversation is beneficial to your business, other people hearing about your brand and products via social media suggestions is also extremely beneficial to your business.
Considering the fact that 81 percent of people agree that social media posts from their friends influence their purchasing decisions, "digital word-of-mouth" is highly effective. But how can your social media marketing campaigns leverage word-of-mouth marketing?
By encouraging satisfied customers to leave positive reviews on your social platforms about the products they love, other users will see that your products come highly recommended. This kind of word-of-mouth marketing can influence over 80 percent of users in their purchasing decision.
2. Social media marketing increases brand authority
One way to improve the authority of your brand is to adopt social media marketing.
Why? Social media platforms provide a fantastic place to share your website content and industry knowledge with people who need your products and services.
As you continue to share beneficial and valuable information, users will start looking to you as an industry leader, since they value the information you produce and share.
Not to mention, when you market your business on social media, you'll also make connections with industry figureheads. If and when they share your content on their social platforms, users will place more value on your content since industry leaders share it on their sites.
3. Your competitors already use social media marketing
You don't want to ignore social media marketing as a strategy, and one reason is that your competition likely already uses the strategy. If you're not already on the social media bandwagon, your competitors can easily overshadow you with their social presence. Not only that, but users may think that your business is less trustworthy or less professional if you don't appear on social when your competition does.
Ensuring that your business is alive and well on multiple social media sites is crucial if you want to stand toe-to-toe with your competition online.
Bonus Reading: What is Social Media Branding?
4. Social media ad platforms allow you to target an ultra-specific audience
When you utilize the ad platforms available on networks like Facebook, Instagram, and Twitter, you'll be able to target your exact customer by demographics.
This is super beneficial to any marketing campaign since it allows you to market your products and services to an audience that is most likely to convert. Not only can you target users by demographics, but you can also use hashtags to attract users who are looking for what you have to offer.
This kind of targeting also ensures that you don't waste money marketing to users that aren't at all interested in what you have to offer. Speaking of wasting money, that brings us to our next point — cost-effectiveness.
5. Social media marketing is extremely cost-effective
Implementing a social media marketing strategy is a fantastic way to reach your target audience without a huge budget.
For starters, social media platforms are free to use, which means in order to post your content for users to see, you won't have to pay a penny. When it comes to ads, they're also extremely cost-effective since you only pay the platform when users click on your ad (for many platforms).
That's right — you won't pay for ad space like you would in a newspaper, instead you only pay when there's a possibility for a conversion. Not to mention, since social media ads work on a bidding system, you even get to decide just how much you're willing to pay every time a user clicks the ad.
Of course, the highest bid wins, so choosing two cents as your bid might be ideal, but it won't always win you ad space.
6. Social media marketing increases your website traffic
Who isn't looking to improve their site traffic? Businesses all over the world would love to see an increase in the number of site visitors that their digital storefront attracts, and a social media marketing strategy is a fantastic way to do it.
Since you're able to post links to your social platforms, you can share links to your latest blog or your product and service pages to entice your followers to take a trip to your website. If you want to see even more site traffic, be sure to post a photo or video with the link to your site.
That way, not only do users read about your products, but they're able to see them as well.
7. A social media marketing strategy helps increase brand awareness
Social media platforms afford you a great location to develop your brand. Your profile picture should be your company's logo, and your header should reflect your brand. You can also build your brand's tone and voice with your posts and use videos and images to give users a feel for your personality. When you have a strong brand presence on social media, users will recognize you more easily, and that's a huge benefit in itself.
8. Social media allows you to reach an expansive audience
With billions of users on social media platforms, the net you cast is bound to catch something.
Your audience on social media is so large that when you adopt the strategy, you provide yourself and your business with billions of opportunities to wow potential customers and entice them to purchase your products.
Good agencies have more than 50 testimonials.
Great agencies have more than 100 testimonials.
WebFX has over 1000+ glowing client testimonials.
See What Makes Us Stand out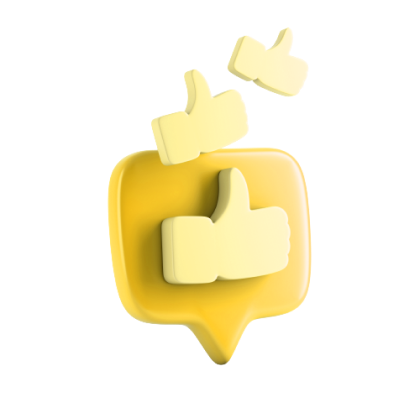 Do you need help creating an effective social media marketing campaign?
If you're loving all the benefits that come with social media marketing, you're not alone.
By the end of 2021, 91 percent of businesses were using social media marketing — and that includes your competitors! If you want to effectively stand out on social media, increase traffic to your website, and sell more of your product than ever before, social media services from WebFX can help.
In order to ensure that your campaign is effective, you should hire a social media marketing agency that's driven amazing results for their clients in the past — and WebFX is a great option.
We have a full team of over 200 digital marketers who specialize in social media marketing, and we've been delivering results to clients for over a decade.
If you're interested in working with a company that knows social media marketing, WebFX is here to help! Contact us online today, or give us a call at 888-601-5359!
How is your website's SEO?
Use our free tool to get your score calculated in under 60 seconds.
Get posts by email
Join 200,000 marketing managers and subscribe to Revenue Weekly!
"*" indicates required fields
WebFX Careers
Join our mission to provide industry-leading digital marketing services to businesses around the globe - all while building your personal knowledge and growing as an individual.