When developing an online strategy for social media platforms, over 70% of marketers name brand awareness as their top goal. Having an audience recognize your architecture firm on the Internet builds trust amongst potential clients.
Another benefit of building your brand awareness on social media involves giving your followers and subscribers more value. Relevant content keeps followers and subscribers returning for more and persuades them to choose your architecture services for their next project.
Keep reading to get inspired by these eight social media ideas for architecture businesses. You can also sign up for our free newsletter, Revenue Weekly, to join our list of over 200,000 subscribers who receive the latest marketing tips and strategies delivered right to their inboxes!
Don't miss our Marketing Manager Insider emails!
Join 200,000 smart marketers and get the month's hottest marketing news and insights delivered straight to your inbox!
Enter your email below:
Inline Subscription Form – CTA 72
"*" indicates required fields
(Don't worry, we'll never share your information!)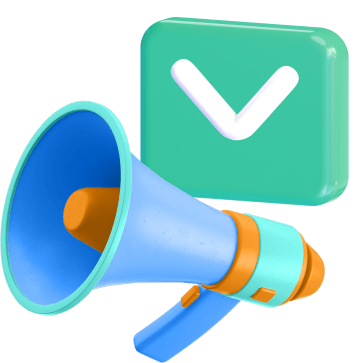 1. Share a day in the field
Showing your day-to-day tasks offers one way to produce content and increase site engagement on social media platforms. To capture your followers' interest and attract new clients, consider sharing the following elements of your workday:
In-progress drawings or computer-aided designs (CAD)

Determining projects' environmental impacts

Estimating costs and determining timelines

Preparing contracts for building subcontractors

Overseeing construction processes
After sharing behind-the-scenes content about how your team works on a project, interact with followers and subscribers by responding to their comments and questions.
2. Display a before and after photo
Photos posted on social media platforms provide a way to build your credibility for your architecture services. Treat your feed like a way to share high-quality pieces of your portfolio with:
Drone shots of land and architecture

Interior and exterior images of a renovation

Detailed results of floor, wall, or window detailings

Final results created through finishing touches
Utilize the character count allotted in comments to describe how your unique services transformed a space from start to finish, with relevant details like square footage, the timeline, and how you pleased the client.
3. Provide project details
Posts about your projects show your company's relevance. Drive more traffic to your uploaded content about upcoming or current projects by inserting keyword phrases into your descriptions when you post:
Announcements of a new project with a client

Blueprints or renderings of upcoming projects

Schedules or timelines of architecture processes

Plans for using materials innovatively

Eco-friendly or sustainable methods you use
Switch things up every now and then by showing a throwback to a specific project you completed for a client and highlighting what worked well in the description.
4. Livestream or host a webinar
A live video or online event such as a webinar provides a way to give your followers and subscribers helpful or engaging information. Encourage interaction amongst your audience, such as telling them to ask questions or leave comments while you livestream:
A job site inspection for a construction project

Instructional content about industry topics

A reveal of a finished renovation with a walkthrough

An interview with an employee, client, or another architect
Boost the attendance on your live videos by promoting the date and time in advance and offering incentives like discounts or entries into a prize raffle for participants.
5. Show your company culture
Content about your workplace and employees gives potential and current followers a glimpse into your architecture company's culture. Connect with clients using brand storytelling and stand out amongst others with:
A detailed biography summing up your mission and services

Celebrations like employee appreciation day and work anniversaries

Holidays your company celebrates with office decorations and events

Employee testimonials about why they love working with your company

Volunteering and giving charitable donations to organizations you support
Share any awards your company wins, and highlight impressive milestones your employees achieve throughout the year so that your social media followers can celebrate with you.
6. Give industry insight
Posts with valuable information show your expertise. Aim to teach past, current, and future clients with helpful instructions or data-driven content by publishing the following on your social media:
Current statistics about architecture

Insights with graphics and imagery

Tips for project planning and budgeting

How to request design and building services
Link helpful blog posts or other resources to your company's site, so your followers can learn more after reading a snippet or condensed version on your social media platform.
7. Post interactive content
Engaging content grabs your audience's attention while they're scrolling and keeps them focused on your platform longer. Persuade your audience to interact with your brand online and keep coming back for more until they turn into leads by implementing:
Questions asking them to comment below the description

Polls asking for their design and construction preferences

Contests requiring them to like and share your content

Promotion for using your brand's clever and catchy hashtags

Quizzes, design simulators, or cost calculators on your site
Assess the effectiveness of your interactive content by testing how many consumers click on your content, complete the requested activity, and convert into clients who hire you for your architecture services.
8. Leverage trends
Posts relating to trends allow you to gain more exposure and recognition for your company. Research current digital marketing trends to get inspired and publish content, such as:
Favorable color palettes and materials of the year

Top renovation projects to increase property value

Technology incorporated into new homes and businesses

Unique and innovative developments in construction

Ways to achieve the current styles or reasons why readers shouldn't
In addition to focusing on trends, include other helpful content about creating a classic or timeless look to appeal to many audience members researching architecture.
74% of people use social media when making a purchasing decision.
Make their decision easy with a stellar social media presence. See how your brand can level up by requesting a no-obligation proposal today.
One of our experts will be in touch within 24 hours!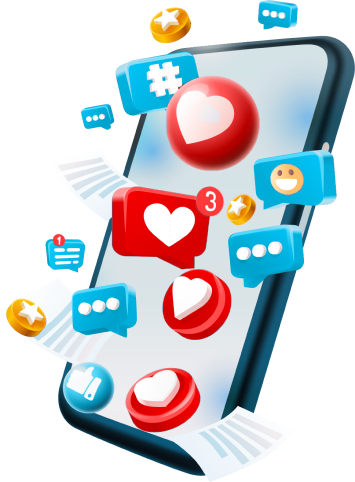 Want help with your social media for architecture?
If you're interested in growing your digital presence with social media for your architecture business, let the WebFX strategists help. Our experienced and knowledgeable team can create a customized plan to drive results with increased brand awareness and clients.
Some of our services include social media advertising and social media management for companies of all sizes. Whether you want to develop a digital presence on platforms for the first time or enhance and expand your branding on existing accounts, we can take your architecture business to the next level.
To get started, request a free quote today!
Increase your leads, sales, and revenue with digital marketing
Find Us Driving Revenue Nationwide