So many companies are taking advantage of marketing videos for their businesses, and for good reason. People spend a third of their time online watching videos. Videos even help make buying decisions. A number of big companies have created some of the best video ads and viral videos as a part of their marketing strategies.
Two great examples are the Always "Like a Girl" campaign and Geico's "Hump Day" ad. With such stiff competition, it may seem intimidating to jump into video production as a small or medium-sized business (SMB). But it's not just the big companies that can create the best video ads. Your business can produce great marketing videos that show off your company's assets with just a bit of creativity. Check out this list of four video marketing examples you can use for inspiration.
93% of WebFX customers are extremely satisfied with their digital marketing results.
"Working with WebFX, everything is very organized and strategic. We're only a year into our partnership, and our expectations have definitely been met."
View More Client Testimonials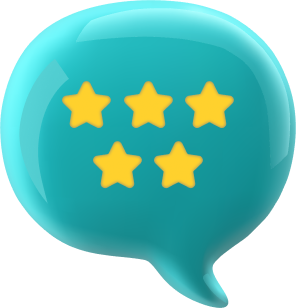 1. Product demo video: Rocketbook
Using product videos for marketing is a great way to introduce people to your product and highlight its features. This is where you let your product shine.
This video from Rocketbook is a great example of a product demo video.
This video features the creators of Rocketbook, a smart notebook that transcribes handwritten notes. Dressed in spacesuits and sunglasses, they demonstrate how to use their notebook technology and mobile app, while explaining the benefits of their products. This is a great example of a product video for marketing because right away, they grab your attention with their costumes, which you can see in their other videos, and use humor to keep you invested. Some of the best video ads are those that aren't afraid to have fun. For your medium-sized or small business video production, you don't have to use a green screen and dress up in a costume to grab attention.
However, your video's introduction should always engage viewers and make them want more. Humor is a great way to keep people watching, but you might want to consider other options if it doesn't fit your brand personality. Begin your video by telling people that you have something interesting to present. Give them a bit of information, like a trail of crumbs leading to a whole cookie. If you want the viewer to be excited about your product, you should show them that you're excited too. Another thing I love about this video is the way they explain their products.
With an app, there can be a lot of technical information to go through. The Rocketbook team explains everything clearly and in a conversational tone. They also give visual examples of how to use their products. When making product videos for marketing purposes, you should take a cue from Rocketbook and speak to your audience.
Don't assume that people know what you know, and always show and tell.
2. Customer testimonial video: FreshBooks
Product videos for marketing are great for showing off what you have. Customer testimonials, on the other hand, make great marketing videos for your business because they build trust and credibility with your audience. These marketing videos give your current customers a chance to tell potential customers how your product or service has impacted their businesses.
FreshBooks, an accounting software company, has a series of effective customer testimonial videos.
These videos do exactly what customer testimonials should do. They feature customers explaining how the product has made a difference in their lives and play on emotions.
These elements make the testimonials relatable. Before FreshBooks, people had to use multiple accounting programs. In the videos, we see how FreshBooks streamlines accounting and billing to make it easier for users. Customer testimonial videos show potential customers how your product or service has helped others in similar situations — and they provide the social proof needed for people to take the next steps with your company. FreshBooks' video ads are great because they're a series. Having one customer testimonial is okay, but adding more builds on that trust and credibility. The FreshBooks videos utilize people from a variety of backgrounds, including a general contractor, an interior designer, an attorney, and more.
This also adds to the relatability aspect of the product. If you're looking to use a customer testimonial as a marketing video for your business, you might want to consider making a series of related videos. Try to get testimonials from people who represent your audience. If your customers are lawyers, doctors, and interior designers, you should try to include each field in your videos. Get your customers to tell their stories.
Ask them how your product or service has helped them. Let them show how you've made a difference with what you offer.
3. Behind-the-scenes video: Ski the East
Behind-the-scenes videos give you a chance to show off your company's personality. You're using these marketing videos to open the door and let people take a peek at your culture, your employees, and your processes.
An office tour is a great way to show off your business and introduce your employees, and Ski the East does that really well here.
I love that this video is short and sweet. In under three minutes, they manage to show you their office space, their employees at work, and even some of their products. It's easier to keep the viewer interested over shorter periods of time, so this might be something you consider when filming behind-the-scenes videos. Something else I love about this small business's video production is that everyone is in on the humor, and they're all prepared to be in the video.
No one seems surprised to have the camera pointed at them. Everyone seems friendly and happy, and this definitely makes the company look good. Just like Freshbook, Ski the East created a series of behind-the-scenes videos. The more customers see from you, the more they become familiar with your company and what you offer.
So, keep this video marketing example in mind when using video for your strategy.
4. Trendy video: McCann School of Business & Technology
The last video marketing example I'm going to talk about is the trendy video, based on a viral concept. Trendy videos are typically very shareable, and they're great for growing brand awareness. The opportunity might not come often, but be sure to take advantage of the chance to create a viral video as a part of your marketing strategy.
People at the McCann School of Business & Technology used the viral "mannequin challenge" to show off their school's programs and their sense of humor.
The "mannequin challenge" features people frozen in place, some in difficult positions to hold for a long period of time. What McCann does well is blending humor with branding. While you're probably laughing at the funny positions some people are frozen in, you're also seeing the variety of programs McCann offers, their facilities, and their logo. While not every instance of viral video marketing will be like the "mannequin challenge," it's important to infuse your brand into the video. As I mentioned earlier, the shareability of trendy videos is a huge plus.
A viral video trend like the "mannequin challenge" involves a lot of people, and those people are likely to share the video they participated in with their friends and family members. Participating in trendy videos will help you get more eyes on your company, and it's a great addition to your video marketing repertoire.
Additional video marketing takeaways
What are some additional points you should take away from watching these video marketing examples?
Video production equipment
You don't need an expensive camera and complex editing software to make the best video ads. Some smartphones shoot in high-definition, while others shoot in 4K. With cell phone cameras growing in quality, you can create videos with a tool that you or someone you work with likely owns. Free editing software is readily available if needed, and some videos, as you've seen, can be done in one take. If you have an iPhone or a MacBook, you already have iMovie.
Your videos might just require some extra planning to create a polished and professional final product. If you need more info to get started, Wistia does a great job of explaining video production for businesses with this video series.
Uploading your videos
Posting your video has never been easier. There are a wide variety of platforms where you can share your marketing videos for free. YouTube, Facebook, Twitter, and Instagram are great places to post what you've made. You can also track how your video is doing using each platform's analytics tools. You even have the option to create live videos on social media to mix up your strategy and connect with followers.
Get creative with your marketing videos
The most important thing is that you're not afraid to get creative.
Use the resources you have, and involve your employees or co-workers in the process, to create the best marketing videos for your business. Don't rule out any idea at first. Whether you're making a serious customer testimonial or a fun behind-the-scenes look at your business, don't hesitate to let your creativity shine. Write down even the craziest of ideas and mold them into something that works for your marketing strategy.
Start using these video marketing examples!
If you're ready to start making the best video ads for your business, we can help!
We can help you with SEO for video marketing, a video marketing strategy, and so much more. Our team has over 25 years of experience helping businesses like yours grow. Contact us today to start adding videos to your marketing strategy.
WebFX Careers
Join our mission to provide industry-leading digital marketing services to businesses around the globe - all while building your personal knowledge and growing as an individual.