How Many Backlinks Does Your Site Need?
Backlinks are an essential component of any search engine optimization (SEO) campaign. They're the links that you earn from other websites that Google views as votes of confidence that your site is high-quality and user-friendly.
But how many backlinks do you need to make a difference in your site's SEO? How do you get them? And can you ever really have "enough?"
The answer to all of those questions lies in a deeper understanding of backlinks and how they relate to your business.
Call 888-601-5359 to speak with a strategist about SEO services from WebFX, or keep reading to learn more about building effective links for your site.
Independent research from Clutch has named WebFX the
top SEO company

in the United States.

Clutch has personally interviewed more than 250 WebFX clients to discuss their experience partnering with us.

Read More Clutch Reviews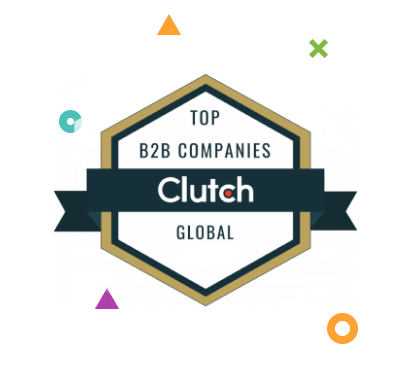 Understanding backlinks
Backlinks are hyperlinks to your site from other sites. If you're an authority in your industry, a website may link to yours since you're a credible source of information. If you've created a high-quality, unique piece of content, a website may link to yours to spread the word about something great you made. There are dozens of potential scenarios like this, and they all have the potential to give you increased traffic and better rankings on search engines.
The best ways to get links to your website is a combination of establishing yourself with credibility, creating outstanding content, and forging those valuable networking connections with other websites. It may take a long time and a lot of effort, but establishing yourself with a reputation for quality and trustworthiness is invaluable online.
Why search engines like backlinks
Backlinks are appealing to search engines because they are indicators that someone else likes your website. When a search engine recognizes that you have backlinks to pages on your site, they see it as someone else saying "I know about this subject, but this website knows it even better."
With that in mind, there are some disreputable businesses online that will use sneaky, under-handed ways of achieving links, which is often called "black hat" SEO. These dealers accept payment in exchange for links to your website across numerous other sites. The problem is that Google and other search engines are so sophisticated that they can tell when you purchase links, and — beyond that — they can tell when your links come from poor sources.
Basically, if you hear about a plan to build links, and it costs money, don't use it. It likely constitutes a "link scheme," which carries heavy penalties from Google and other search engines. The worst possible penalty is de-indexing, meaning search engines will no longer show your site in search results. That deals a heavy blow to your growing business, and the possible payoff of link schemes isn't worth the risk of de-indexing.
But now that you know more about backlinks, there's another burning question about linkbuilding.
How many backlinks are enough?
Since Google's algorithm has become so much more sophisticated over the years, the quantity of backlinks is no longer as important as the quality of backlinks.
This means Google (and other search engines) look to see who's linking to your site. If that site has a lot of reputable, organic backlinks, then their link passes more power to you. But if it's a site from a disreputable source, it could be an indicator that you're in a bad link neighborhood, you can (and should) disavow that link so that it doesn't hurt your site.
It's not as easy to get a link from a website like the New York Times as it is from other, lesser-known sources, but that's the point of Google's algorithm — if you get a link from one of the best sites on the Internet, you must be doing something right.
And if you're doing something right, Google will know that you run a quality website and recommend it to their search engine users. Basically, when a website vouches for you with a link, Google is more comfortable vouching for you to their users. The better you look, the more comfortable Google will be in recommending you.
Increase your revenue with SEO
Backlinks are important to SEO, but they're only one of the many factors that go into improving your rankings in search results. When you partner with WebFX, you'll get a custom, results-driven strategy that will help you reach your marketing goals and increase your revenue.
5 ways to get backlinks
Now that you know why links are so important, there are some different methods you can use to get backlinks that help your SEO and improve your online reputation with Google.
Create high-quality content. Infographics, long-form, whitepapers, blog posts, landing pages, and more are all at your disposal to create something fascinating about your industry. The more in-depth you go, the more likely your content will naturally rank well on search engines, and it'll probably attract more links from outside sources. It's a win-win!
Share your content with your audience. Whether you want to email all of your customers or get the word out via social media, it's easier for other websites to link to you when people know that you just made something great. The links from social media sites may not directly impact your SEO ranking, but they tell others about your site so that they can link to you.
Reach out to industry personalities. Establishing a rapport with the popular leaders of your industry gives you a chance to make valuable connections and promote your business on a person-to-person basis. Reaching out to share content, offer different opportunities, and more are all great options to start that relationship.
Establish a portfolio and write for industry publications. When you create a blogger or writer persona, you open the door to the possibility of writing for a number of different outlets online. And the more outlets that hire you, the more opportunities you have to add backlinks to your site from theirs. While this may sound like a black hat technique, the key is to only link to your site if it's relevant and helps the user — if your link can't do either of those things, then you shouldn't link.
Regularly update your blog. As a business website, you should have a blog that's updated regularly for two reasons: Google loves to see that your site is consistently updated, and readers like to know when they can expect the next post from your business. Updating your blog with strong, unique content appeals to both of those criteria and increases the chance that someone will find something they like on your site and, eventually, link to it.
When you're working on getting backlinks, remember that it's not always the quantity that counts — it's the quality.
WebFX knows linkbuilding
If you're too busy running your business, we understand that you may not always have the time to work on building links to your website. That's where WebFX can help.
Our Internet marketers and SEO specialists know exactly how to get valuable links to your website from reputable, credible sources, so you can grow your brand's image on search engines. Our team's years of experience and expertise has made them experts in building links, and they'll do the same for you. When you partner with us, we believe that your success is our success — and that's why we only get you the best.
Do you want to beat your competition online? Contact us today to start laying out your linkbuilding strategy!
Earn a 20% greater ROI with WebFX