Amy runs a children's museum. Lately, she's noticed that her profits are down, so she tries to figure out how to bring her revenue back up. She knows her best option is to use digital marketing — but the problem is, she doesn't know how to drive results with her marketing.
Marketing is the ideal way to draw in more customers and boost profits. But like Amy, your recreation company may not have the time or the knowledge necessary to drive a successful marketing campaign. That's where WebFX can help.
We offer an extensive array of digital marketing services for recreation and entertainment companies. When you partner with us, you can gain access to all those services.
Keep reading to learn more about the entertainment marketing services we offer. Then call 888-601-5359 or contact us online today to start working with us to drive results for your business!
Time to Level Up Your Sales
Our long list of services helps you grow every aspect of your business with marketing strategies that are proven to increase bottom-line metrics like revenue and conversions.

In the past 5 years, we've managed more than 12.9 MILLION transactions across our client base.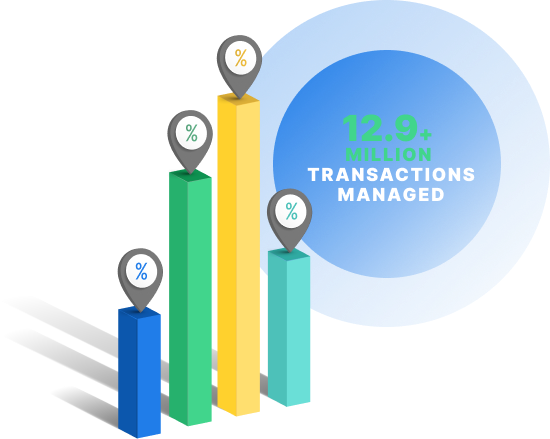 7 recreation company marketing services from WebFX
If you're looking for a broad range of marketing services, you've come to the right place. WebFX can help you optimize many strategies to draw in new customers. Here are some of the recreation marketing services we offer!
1. Search engine optimization (SEO) services
Search engine optimization (SEO) is a marketing strategy centered around getting your web content to rank higher in search results. The idea is to optimize your web content, get it to rank, and then let your audience discover your site in their Google searches.
Here at WebFX, SEO is what we do best. We'll implement several tactics to improve your rankings, including:
As your rankings improve, your site will start to appear to more of your audience, driving up your site traffic and conversions.
2. Pay-per-click (PPC) advertising services
SEO isn't the only way to reach users through search results. We'll also help you launch pay-per-click (PPC) advertising campaigns, where you show paid ads at the top of search results. You can also show display ads in the margins of third-party websites.
WebFX can help you create and launch your ad campaigns. Among other things, we'll design top-tier landing pages for your ads and help you bid on the right keywords. Ultimately, we'll create ads that reach the right people and effectively draw them to your site.
3. Social media marketing services
Did you know that over 50% of Americans who follow a brand on social media are loyal to it? That means that simply by marketing on social media, you can do a lot to increase customer loyalty and drive more conversions — and WebFX can help you do it.
When you partner with us, you'll gain access to our full range of social media marketing services. We'll help you set up an account on the platform(s) of your choice to reach your audience where they spend their time.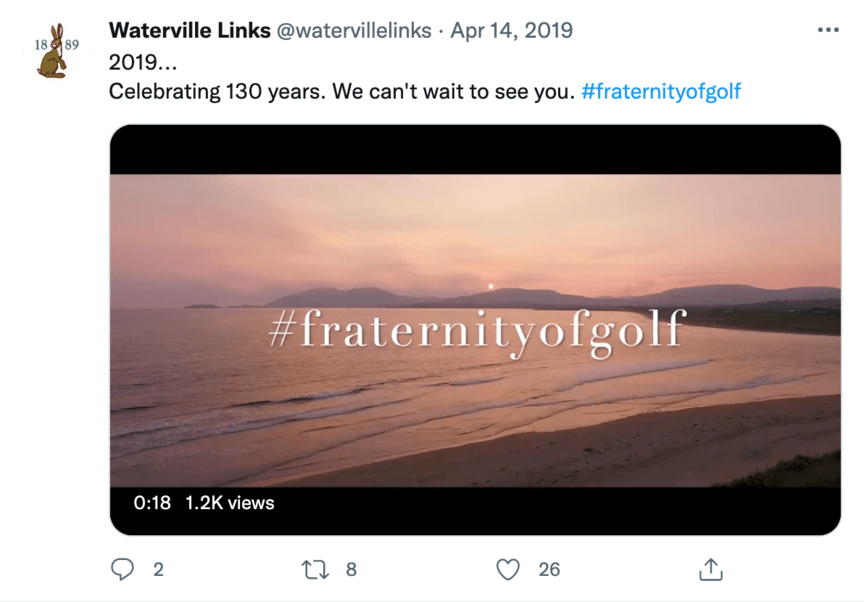 Then we'll help you develop compelling content to post, like infographics and videos. We'll even help you schedule that content appropriately to keep users engaged.
4. Social media advertising services
In addition to social media marketing, we can also help with social media advertising. This strategy still takes place on social media, but it uses paid ads to reach users rather than organic content.
When you run social media ads, you'll reach people right in their feeds. In addition to helping you create your ads, WebFX will also take the time to help you target the right people. You can target your ads toward users based on demographics like:
Age

Location

Gender

And more!
That targeting will help you reach a qualified audience full of potential customers.
5. Web design and development services
Your external marketing leads users back to one place: Your website. So, if you want your marketing to succeed, you need an optimized website. It needs to look appealing and function smoothly — and WebFX can help you attain those goals.
We'll help you craft a compelling web design that fits your brand's unique style. Whether we build a new site or reoptimize an old one, we'll make sure it keeps users engaged with elements like:
Once we implement all those web design tactics, you'll see how web design is one of the best entertainment marketing services we offer!
6. Content marketing services
Content marketing is one of the most essential strategies you can have because it draws users to your website. WebFX can help you with our content marketing services.
We'll help you develop several types of content. Our copywriting team can craft compelling blog posts, while our video team can put together top-tier multimedia content for your site. All that content will serve to draw users in, keeping them around long enough to convert.
7. Email marketing services
The final major recreation company marketing strategy we offer help with is email marketing. We'll start by putting up some email forms on your website where users can sign up for your email campaigns voluntarily.
From there, we'll begin crafting engaging email copy to send out to the users on your email list. On top of ensuring that the email copy points users toward your site, we'll also personalize those emails to individual users to make them even more compelling.
Why come to WebFX for your recreation company marketing?
If you're unsure why you should partner with WebFX for our recreation marketing services, just keep reading. Here are three major benefits WebFX brings to the table!
1. WebFX has a large and experienced team
One of the first benefits of partnering with WebFX is that we have a large and experienced team. To start with, our team consists of 500+ marketing experts. With that many people on our team, you can rest assured your marketing will be given the time and attention it deserves.
In addition to containing so many marketers, our team is also exceptionally experienced. We have a collective 1.6 million hours of expertise under our belts. That means we have plenty of marketing knowledge to put into action for your campaigns.
2. WebFX is data-driven
Another reason to partner with us is that we're data-driven. Crafting a marketing campaign on hunches and assumptions won't drive the best results for your business. That's why we take a data-driven approach to marketing.
We base all our decisions on data from your campaigns. Our team tracks critical metrics and analyzing them to see where we can improve your campaigns to maximize results.
Since we're operating based on solid analytics, you'll see the best results with your marketing.
3. WebFX is client-focused
At WebFX, we keep our efforts focused on you. We take a client-first approach to marketing your business.
Our team takes the time to get to know you, your business, and your industry. We use that information to help us make smart marketing decisions that drive success for your business.
Everything we do will be done with your input and based on the type of branding your business wants. Furthermore, we'll keep you in the loop about everything, providing frequent reports to detail the results we're driving.
3. WebFX is known for driving results
The final major benefit of partnering with us is that we have a rich history of driving results for the businesses that partner with us. In the past five years alone, we've generated over 7.8 million leads — and more than $3 billion in revenue — for our clients.
When you partner with us, you'll gain access to the same incredible service that we provided to all those other businesses!
Our digital marketing campaigns impact the metrics that improve your bottom line.
See More Results

WebFX has driven the following results for clients:

$3 billion
In client revenue

7.8 million
Leads for our clients

5.2 million
Client phone calls
WebFX can drive results for your business with our entertainment marketing services
Ready to take advantage of our digital marketing services for recreation and entertainment companies? Just partner with us to get started! We can't wait to show you the kinds of results we can drive for your company.
Backed by over 25 years of experience, our recreation marketing services are backed by experience and data, not hunches. By partnering with us, you'll gain access to all the digital marketing services listed above and more.
Just call us at 888-601-5359 or contact us online today to get started!
Earn a 20% greater ROI with WebFX