When you're running a business, one of your primary objectives is to earn more customers. To do that, though, you need to keep up with your existing leads and figure out how to more effectively generate new ones. To that end, you can benefit immensely from using a customer relationship management (CRM) tool.
One of the most widely used CRMs out there is Zoho. In fact, you may have used it yourself — and even if you haven't, there's a good chance you've at least heard of it. But maybe you want some Zoho alternatives. Maybe you had a bad experience with Zoho, or maybe you simply haven't heard the best things about it.
Whatever the reason, you're in luck, because there's no shortage of Zoho CRM alternatives out there. In this blog post, we'll cover seven of the best alternative CRMs on the market:
Keep reading to learn more, and then subscribe to Revenue Weekly — our email newsletter — to learn more about lead management!
1. Nutshell
Price: Custom pricing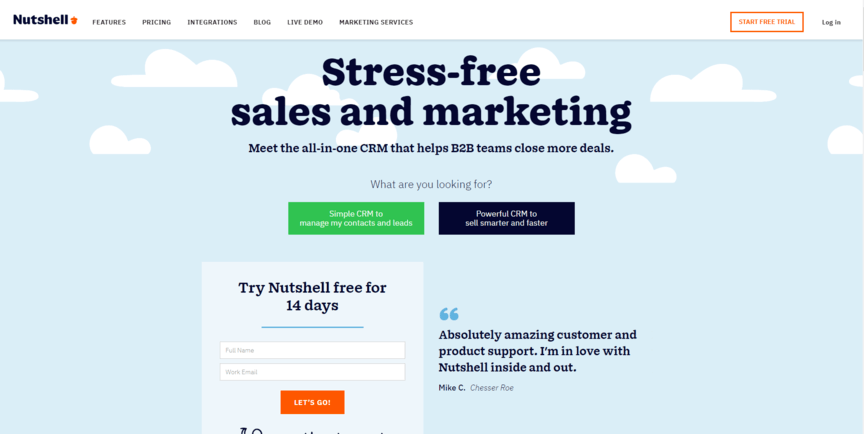 The first alternative to Zoho on this list is Nutshell. Nutshell is a CRM built specifically for small businesses, especially business-to-business (B2B) companies.
With Nutshell, you can easily import and categorize leads based on anything from location to placement in the sales pipeline. You can also automate many different sales and marketing processes, including email marketing campaigns. And as you do all of that, you can view the results via custom sales reports.
Best of all, these features come with a top-tier sales team that goes out of its way to help your company manage Nutshell and drive results with it. They'll never leave you on hold or blow off your concerns. On the contrary, customers love them because they always provide incredibly helpful feedback.
If there's one tool on this entire list that you will absolutely never regret using, it's Nutshell.
2. HubSpot
Price: Free, or $22.50+ per month for additional features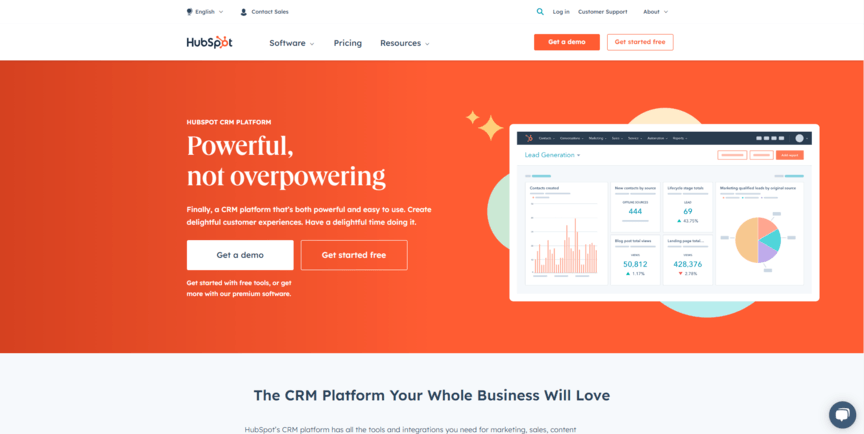 The second alternative to Zoho on this list is HubSpot. HubSpot is perhaps the most well-rounded CRM on this list. It doesn't necessarily stand out for any single feature, but it does a good job of including some of everything.
HubSpot's features include the standard CRM functionalities, such as integrating with numerous data platforms and allowing you to organize your leads and customers. Compared to Zoho, it's a bit more marketing-heavy than sales-heavy, helping you use your customer data to improve your marketing efforts.
Additionally, HubSpot is very user-friendly, featuring an intuitive dashboard that you can customize to a certain degree. Overall, HubSpot is a solid middle-of-the-road CRM option.
3. Salesforce
Price: $25+ per user per month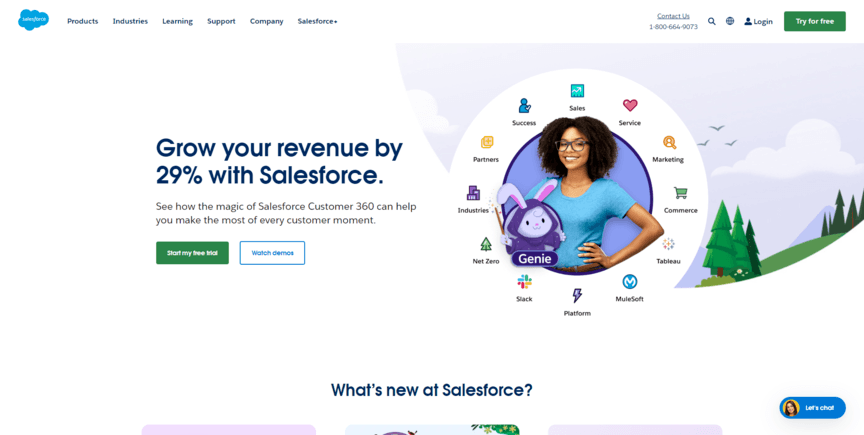 Salesforce is another Zoho CRM alternative you can try, and it's just as well-known — and well-liked — as HubSpot.
Arguably the most significant feature of Salesforce is that if you choose it as your CRM, you have a lot of options. Salesforce offers an incredibly large quantity of plans, which vary wildly in price, from $25 per month to $15,000 per month.
That could be either a blessing or a curse depending on what you're looking for. If you feel like that many options overwhelms you, maybe choose a different platform. On the other hand, that may be a dream come true for you since it means you can find exactly the right Salesforce plan for you.
4. Oracle
Price: $6+ per GB per month (price varies greatly depending on specific tool choice)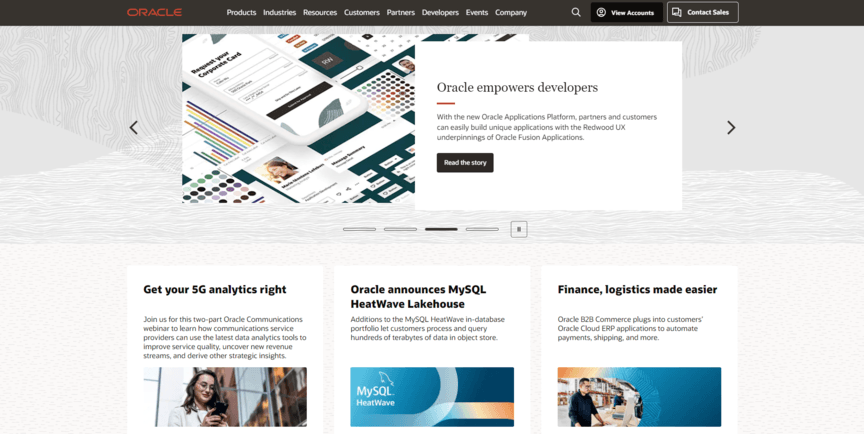 Another of the best alternative CRMs out there is Oracle. Oracle is a bit different from HubSpot and Salesforce because it doesn't consist of a single tool. Instead, Oracle's CRM is made up of several tools that it offers. The exact tools depend on your company's specific needs.
For example, if you want your CRM to feature sales automation functionalities, you'll want to get Eloqua, Oracle's automation tool. You might pair Eloqua with, say, Oracle CX Sales, which helps with sales optimization.
Something to be aware of is that Oracle is optimized for large enterprises, so if your company is a small business, this may not be the CRM for you.
5. Keap
Price: $129+ per month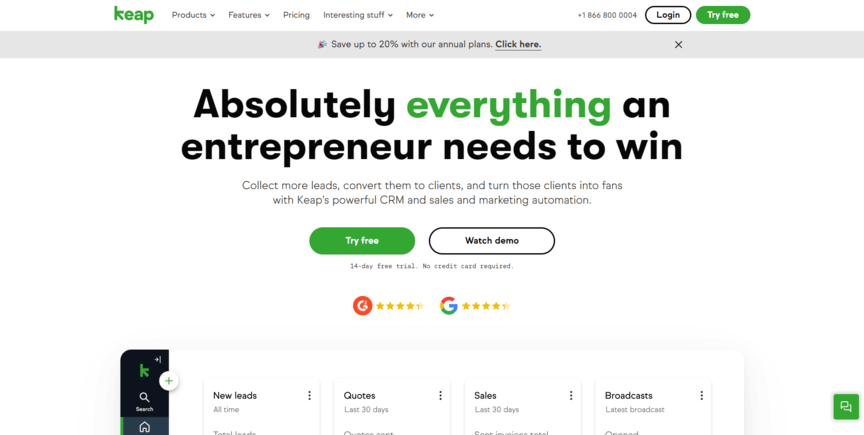 Next on our list of Zoho alternatives is Keap. Keap is perfect for businesses in a medium-sized range, and it focuses on helping you apply your customer insights to your current marketing efforts. You can use Keap to optimize and automate email and SMS campaigns, among other things.
When it comes to gathering customer data, Keap can pull data straight from customer forms on your website, as well as from other data platforms you may use. From there, it allows you to use lead scoring to determine the value of your leads, allowing you to more efficiently categorize them.
6. Insightly
Price: Free, or $29+ per user per month for more features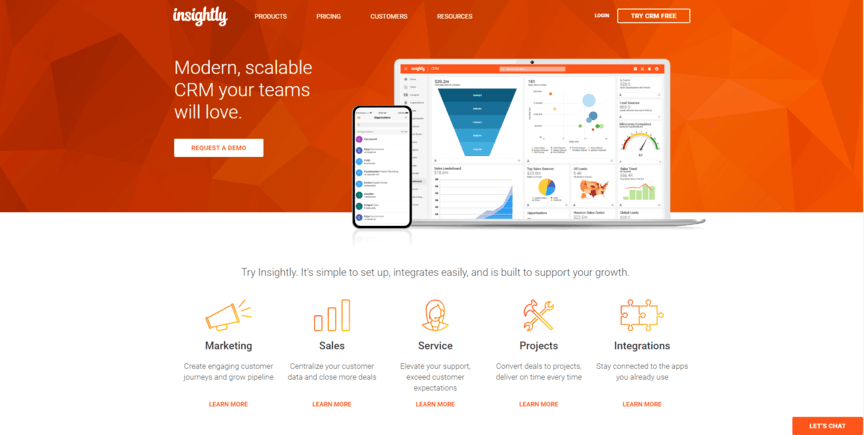 Insightly is another fantastic CRM option for your business. Like some of the others on this list, Insightly is big on sales automation, even letting you create templates for tasks that you repeat often. It also allows you to keep up with the progress of your marketing efforts, notifying you when your leads pass certain milestones.
Insightly is one of the best alternative CRMs out there when it comes to integrations. Not every CRM will integrate with every program or tool you want, but Insightly integrates with an exceptionally large amount — more than 250, to be precise.
7. Scoro
Price: $22+ per user per month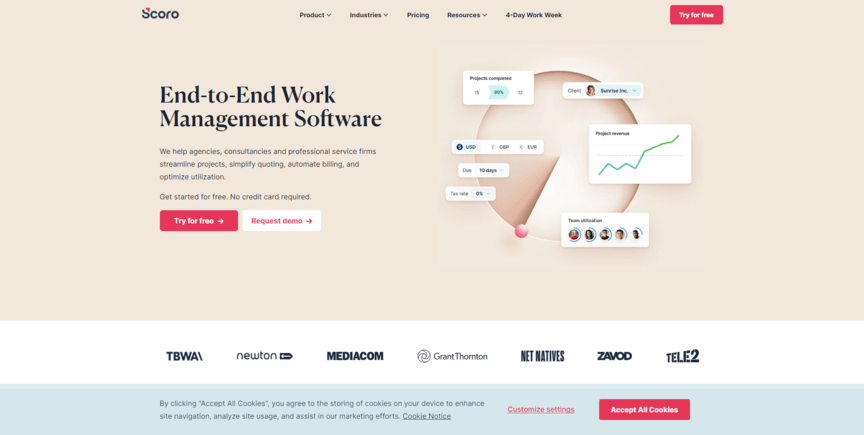 Scoro stands out on this list because of how many unique features it has. Just some of those features include:
Real-time sales reports

A meeting scheduler feature

A visual sales pipeline model

Progress settings for various projects (e.g., "In Progress," "Completed," etc.)

And more!
Scoro's various features definitely make it a helpful CRM option. Having said that, Scoro has a very similar interface to Zoho, with the platform being organized in a similar way. So, if your issue with Zoho has to do with its layout, you may want to consider a different option. If not, though, Scoro is a great choice.
We foster and form long-term partnerships so that your business has long-term results.
Over 90% of WebFX clients continue partnering with us into year 2 of their campaign.
Hear from Our Happy Customers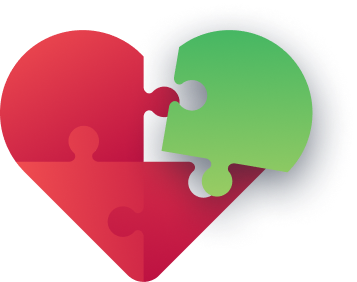 Nutshell is the optimal CRM for your company
Wondering which of the above tools you should choose? Allow us to make it easier for you. Our top recommendation would be Nutshell, both for its stellar customer service and for the large array of helpful features it includes.
And you don't have to stop at choosing Nutshell as your CRM. You can also partner with WebFX to get help using it to advance your digital marketing and generate more leads for your business. WebFX has over 25 years of marketing experience, so we know exactly how to drive results for your company.
To get started with us, just call 888-601-5359 or contact us online today!
How is your website's SEO?
Use our free tool to get your score calculated in under 60 seconds.
Get posts by email
Join 200,000 marketing managers and subscribe to Revenue Weekly!
"*" indicates required fields
WebFX Careers
Join our mission to provide industry-leading digital marketing services to businesses around the globe - all while building your personal knowledge and growing as an individual.