Where do we even start when talking about the benefits of search engine optimization (SEO)? It drives leads to your website, boosts your credibility, and helps you rise above competitors (not to mention it's cost-effective, too).
But you knew all of that already, right?
Unfortunately, while you might know how SEO improves your return on investment (ROI), explaining the value of it all to your boss, who knows very little about the powerful digital marketing strategy, is a whole different beast.
In this article, we're breaking down the steps on how to show SEO value and demonstrate how SEO is a worthy marketing investment that needs to be a part of your marketing strategy.
Ready to begin developing a top-notch SEO strategy for your brand? Give WebFX a call at 888-601-5359 to get started now, or contact us online.
Keep reading to learn how to show SEO value to your boss and start getting your website to the top of search engine results pages (SERPs).
Independent research from Clutch has named WebFX the
top SEO company

in the United States.

Clutch has personally interviewed more than 250 WebFX clients to discuss their experience partnering with us.

Read More Clutch Reviews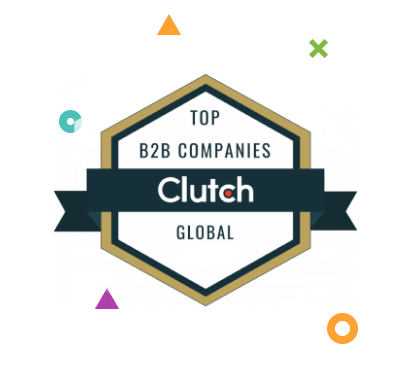 The value of SEO
Before we get started, let's recap some of the major points regarding the value of SEO. It's what you'll be presenting to your boss, after all!
Drives long-term results
Once an SEO strategy is put in motion, it will continue to benefit your brand long after you launch it.
Search engines are a constant in everyone's lives. We rely on them for everything from the most mundane queries to assisting us in major decision-making moments. As a staple of the customer's journey, it's imperative that your website ranks high in the SERPs, where users can easily find you.
SEO is a long-term, ongoing digital marketing strategy because it helps you maintain a presence in search results. That way, new and prospective customers can always find you. Without SEO to help you appear in the SERPs, you wouldn't be able to attract as many leads.
A higher ROI for your digital marketing strategy
With SEO working hard behind the scenes of your website, you can increase your lead conversion rate by 13%. On top of better leads and increased conversions, this can boost your overall revenue. What business doesn't want more money?
Search engines like Google have a close rate of almost 15%, which is fantastic compared to the close rate of traditional marketing methods, which only boast about 2%.
Decreases ad spend
SEO is extremely cost-effective compared to traditional advertising because it helps attract high-quality leads from keyword research and implementation (among other things).
Practical keyword usage can attract leads who are likely to become customers. By using words or phrases that match user search intent, you can draw in even more high-quality leads in addition to the ones you bring in with the help of paid advertising tactics like pay-per-click (PPC) ads.
With an effective SEO strategy, businesses can organically rank for high-value keywords and terms. Then, instead of running five PPC campaigns, you may only need to now run two since you have SEO to support those efforts!
SEO and PPC can do wonders together, and the pairing shouldn't be overlooked!
How to show SEO value to decision-makers
When arguing your case for SEO as a part of your digital marketing plan, you've got to be ready to prove your claims. Here are a few ways you can prove the value of SEO and its ROI.
1. Present hard data
We can't say this enough: data, data, data!
Numbers don't lie, so any data you have to support your claim of SEO being a necessary business venture for your brand is crucial and should be locked, loaded, and ready to go when proving the value of SEO to your boss.
Take a look at a few important metrics you should have some reports on as proof SEO works when the time comes to make your case to your superiors.
SERP rankings over time
It's what SEO is all about, right? You want to see your business hit the top of SERPs, and your bosses do too. With SEO, you have the opportunity to do just that.
The closer you are to the top of the search results, the better. When you move up on the ladder of SERPs, take notice, because it means your website is doing something right. That "something"? It's SEO!
When your search engine rankings are on the up and up, you'll be able to see an increase in the following metrics too.
Conversion rates
SEO is an organic marketing strategy, meaning you're targeting your audience based on their search habits. Unlike PPC, any rankings you earn are coming to you naturally, meaning you're not paying for anything! The beauty of SEO is that the people who come across your site will be actively looking for a business like yours.
Because of this, you should see a higher success rate when it comes to customer conversions.
Displaying areas of your website that have seen improvement in conversion rates because of SEO efforts can make your case that much stronger, so don't be afraid to brag about all the good you've done with SEO so far!
Impressions and clicks
Impressions and clicks give advertisers insight into the visibility of your website and ads.
You might be familiar with impressions and clicks from our articles on PPC ads and their performance-measuring tools.
They work the same way here: impressions tell you how many times your site shows up on someone's screen and clicks are when a user clicks on your site and is brought to the landing or home page.
These metrics can tell you how well your site is performing on SERPs. If your website's impressions and clicks are low, show your superiors the impressions and click rates of other sites or competitors who have a successful SEO strategy — the numbers will, no doubt, be higher.
2. Look at your competitors
Usually, the life motto is to never compare yourself to others, but in this case, we ask that you throw that notion out the window.
Looking at the successes and failures of other businesses and competitors when trying to demonstrate the value of SEO helps your superiors to see the benefits of SEO in action.
Comparing your business's current SEO performance to that of a competitor can help make all the hard data you throw at them a bit more realistic and tangible. Not that data and figures aren't convincing — remember, numbers don't lie! — but seeing how those numbers translate into results can make your argument for SEO a lot clearer.
If you're currently struggling to keep pace with competitors in terms of dominance in the SERPs, showing your superiors the success of your competitors will help to prove the point that SEO produces great results
Think of it this way: the more customers your competitors snag with their SEO strategy, the more business they take away from you. Tip the scales back in your favor and start implementing SEO tactics!
3. Bonus tip: Use our free SEO checker!
When thinking about how to show SEO value to your superiors, you're going to want to give them a look at how your site is performing SEO-wise.
WebFX offers a free SEO checker that can give you an SEO score and pinpoint areas where your site has SEO issues (and how you can fix them, of course).
Take a look at our free SEO checker for yourself now!
Looking for an all-in-one SEO audit tool? You've found it.
SEO Checker provides data on key metrics to give you:
Complete SEO score

Content Grade

Site Speed Analysis

and more.
Learn more about the wonders of SEO by teaming up with WebFX
We've only scratched the surface of the numerous benefits an SEO strategy can bring to your brand. Are you ready to dive in and learn more?
Our experienced SEO experts are ready to work with you so you can begin ruling the SERPs with SEO. With our SEO services, you can start turning website traffic into hard-earned revenue! Contact us online or drop us a line at 888-601-5359 to get started today!
WebFX Careers
Join our mission to provide industry-leading digital marketing services to businesses around the globe - all while building your personal knowledge and growing as an individual.