Local SEO Glossary: Local SEO Terminology to Know for 2023
Looking to learn more about local search engine optimization (SEO)? Then, this local SEO glossary is for you. Here, you'll learn all kinds of local SEO terms you'll hear when optimizing for business SEO strategy.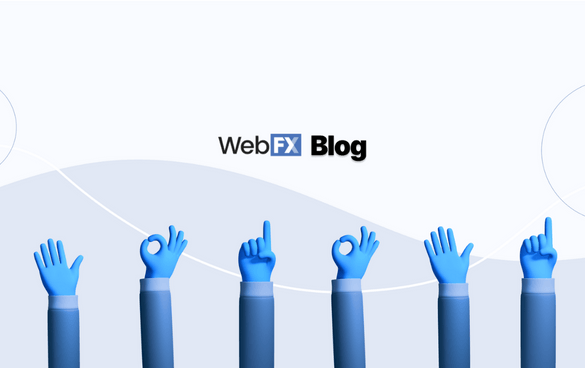 Glossary
Home What Are Local Citations? Local citations are any online mentions of your business and where it's located. View our Digital Services
Before reading the full local SEO glossary, check out these related glossaries to start building your local SEO dictionary:
Now, let's learn all about local SEO terminology with this local SEO glossary.
A
Acxiom:
One of four primary data sources of local business data across search engines in the United States.
A pay-per-click advertising platform created by Google that's now known as Google Ads.
Angie's List:
Now called Angi, this website allows users to hire and review local service providers.
Apple Maps:
The native map application for Apple Products. After Google Maps, this is the second most used map application.
Average star rating:
A score generated from user ratings and other factors. It shows up next to business listings in directories, Yelp, and Google.
B
B2B local SEO is a digital marketing strategy that can help you optimize your website to rank higher in search results and reach more potential business customers in your local area.
Better Business Bureau (BBB):
The Better Business Bureau publishes businesses' performance as well as their trustworthiness.
Bing Places for Business:
Bing's version of Google My Business. It is free to use for businesses to appear on the Bing search engine results page.
Brick-and-mortar:
Refers to a business that operates in a physical building instead of a company that goes out to remote locations to provide services.
C
Centroid:
A concept in the local search specialization is used to define a central point of geography or activity. Google's understanding of the centroid has advanced over the years and now utilizes the searchers' location to display business relative to the user's device. This is known as "proximity to the point of search" or the "user-as-centroid phenomenon."
Citation:
A term used to describe a partial or complete web-based reference to a business's name, address, phone number, and other core information.
D
Directory:
A submission-based online service. This allows businesses to add their name and contact information and are often segmented by business type or alphabetically.
Duplicate Listing:
This occurs when there is more than one listing on a given platform that represents a single entity. It is necessary to check for and consolidate duplicate listings continually.
E
Ecommerce local SEO focuses on optimizing your website to rank higher in search results so you can reach more local customers who are interested in purchasing your products online.
Enterprise local SEO is a digital marketing strategy that can help you reach more customers in your local area by improving your website's presence in the search results. It can involve optimizing hundreds of webpages and managing physical store locations to help your website reach more local customers.
F
Factual:
One of four primary data sources of local business data across search engines in the United States.
First party review:
A user review that is collected and displayed on a website without instruction from the business itself.
G
Geo modifier:
Short for Geographic modifier, it references the location aspect of a search term. Also known as a location qualifier or location modifier. A geographic modifier includes adding "near me" or adding a specific city name to a search term.
Geotagging:
The process of adding identifiable geographic metadata to different media types like videos, websites, QR codes, text messages, and photographs.
Google account:
An account registered with Google that includes an email address and password combination. Creating one of these accounts is necessary to have access to Google products, including Google My Business.
A Google-owned paid advertising platform offered to local businesses.
Google Business Photos:
Interior photographs taken by Google Trusted Photographers. Virtual tours can be created from these pictures to enhance the visual experience of looking into a business.
Google Guaranteed:
A Local Services Ad label signifying that Google backs the business. This label only applies to home service businesses after passing the Google screening and qualification process.
A free tool created by Google that allows businesses to set up a profile for promotion. Information such as a phone number, email, address, and links to social media can be found.
Google My Business spam:
The act of utilizing a spammy strategy to rank above competitors. These tactics include having multiple GMB listings, false reviews, and keyword stuffing.
H
Hyperlocal:
A word used to describe content or a website that caters to a particular area in a city or neighborhood.
I
Infogroup:
One of four primary data sources of local business data across search engines in the United States.
L
Localeze:
One of four primary data sources of local business data across search engines in the United States.
Local citations are mentions from other sites or outside sources referring back to your business with "local" information such as its name, location, and phone number. This can occur on or off the web.
Local search intent:
A search query that infers a user is looking for a local result.
Like search engine optimization, local search engine optimization is the process of improving the visibility of a website for organic search. Local SEO does differ, though, because its focus is on optimizing for local products and services. This is true if the search includes a "near me" or a specific city.
Google Local Services Ads are pay-per-lead ads that appear at the top of search results, above organic results and traditional Google Ads.
Local 3-pack:
A Google feature that displays a map and information of an areas' top three local businesses relating to the query.
N
NAP:
An acronym for the Name, Address, and Phone number that local search engines use to determine if their own indexes are correct. Making sure that you have a consistent NAP throughout the Internet will help improve search engine rankings and local customer acquisition.
P
Prominence:
One of the three pillars of local search ideology. Acting on these pillars help drive Google's local algorithm and help determine where your business may appear in the local pack and rankings. The algorithm wants to know the most popular and highly regarded firms in the area.
Proximity:
A second pillar of local search ideology that informs Google's local algorithm and influences where your business may appear in the local pack and rankings. The algorithm wants to know if the company is close enough to the searcher to be a good option.
R
Relevance:
A third pillar of local search ideology that influences Google's local algorithm and where your company will appear in the local 3-pack and search results. The algorithm wants to know if the company does or has what the searcher is looking for.
Reserve with Google:
A reservation and booking service from Google for reservations, tickets, and appointments.
Review:
A customer's summary of what their experience with a particular business was like.
Review management:
The act of responding to and generating customer feedback with or with the help of software.
Review spam:
A fake customer review about a particular business. This can include fake negative or positive statements with the intent to hurt or help the company.
Rich snippets:
Regular snippets, or search results displayed with additional information such as text, star ratings, and price ranges.
S
Service area:
The area that a business can provide service to. This can be defined within some directories through text or a drawn-out area of coverage.
Service area business:
Used to describe a business that goes to the clients' location to provide services
Small-to-medium-sized business (SMB):
This is a designation in the United States applied to businesses of a specific size.
Structured citation:
A mention of a business name, address, and phone number on a directory website. This information is laid out in a way that allows search engines to crawl the information quickly.
T
Third-party reviews:
Reviews collected by third-party websites outside your business like TripAdvisor, Google, and Facebook.
TripAdvisor:
A major citation and review source for hotels and restaurants on a global scale.
U
Unclaimed listing:
A listing of your business that already exists but is not under your control.
Unstructured citation:
A listing of a business' complete or partial contact information not contained in a directory.
V
Venice Update:
A Google algorithm update designed to show you better local listings regardless of whether you entered a location in your search or not.
Verify:
The process of confirming your business listing.
W
WordPress:
Originally a website for blogs that is now commonly being used for website development.
Y
Yelp:
A crowd-sourced business review platform allowing active responses to both positive and negative reviews.
YP.com:
The domain of the Internet Yellow Pages (IYP) that provide local business listings.
Z
Zagat:
A restaurant rating service.
Grow your local SEO know-how
Continue learning local SEO terms with Revenue Weekly, the email newsletter trusted by more than 200,000 marketers. Sign up now to get started!