YouTube is home to more than just classic videos like "Charlie Bit My Finger" and "How Animals Eat Their Food." Besides some laughs, YouTube houses advertising opportunities to connect with the platform's sizeable audience.
But to successfully engage with YouTube's users through your advertising, you have to know who you're reaching out to.
In this article, we're taking a look at the YouTube demographics that make up the platform's audience through some audience and user statistics. Plus, we'll give you insight into how to start reaching out to those unique YouTube users.
If you're looking start advertising on YouTube or build up your overall video marketing strategy, you're in the right place. WebFX is home to marketing experts who can help you craft videos to engage your social media audience and increase leads for your business. Contact us online today or give us a call at 888-601-5359 to get started.
Not happy with your social media engagement?
We've got just the blog post for you.
Read the Blog Post & Watch the Video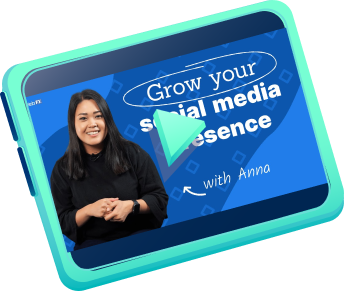 Why advertise on YouTube?
While its content is limited strictly to videos, YouTube offers plenty of opportunities to connect with its audience. YouTube demographics are diverse, meaning there's an audience for everyone on the platform.
At the beginning of 2022, YouTube's U.S. audience boasted over 240 million users. Globally, almost 2.6 billion users are active on the platform. That's a lot of people to reach!
Because of this, many marketers see YouTube as a huge asset to their digital and social media marketing strategy. Don't believe us? Check out these two mind-blowing statistics about marketers' YouTube marketing strategies:
YouTube is a social media platform marketers shouldn't overlook. So far, YouTube has seen over $7 billion in advertising revenue globally in 2022.
Who are you advertising to on YouTube?
If you're looking to start advertising on YouTube, you need to understand exactly who you're advertising to. That's where these Youtube demographic stats come in handy. Besides your target audience, you must understand the diverse people that make up YouTube's user base. This means understanding YouTube's demographics.
Take a look at some YouTube demographic statistics, as well as some general YouTube user statistics, to get to know the video platform's large audience.
YouTube demographics by age
Gender-related YouTube demographics statistics
Bonus: General YouTube user behavior statistics
What do these YouTube demographics statistics mean for marketers?
All of these YouTube statistics reveal a key detail every marketer should be aware of when creating a YouTube marketing plan: YouTube appeals to younger audiences.
Almost 35% of its active users are between the ages of 18 and 34. As a marketer, this means you should be keeping in touch with ideals that appeal to these age brackets. This includes staying on top of trends, popular and influential public figures, and knowing what ideals and attitudes the people who make up these age brackets value most.
Avoid generational marketing
While these age ranges include millennials and Gen Z, we recommend you stay away from generational marketing tactics because it just doesn't work. There are too many issues associated with structuring marketing campaigns around specific generations.
For one thing, you could do a thousand Google searches and come up with a handful of different "official" years where each generation starts and ends. Not to mention, each generation has a lot of stereotypes attached to them (often put there by people outside those generations).
To save yourself the inevitable headaches, stick to marketing to the people within these ages rather than the generational titles put on them. Trust us. You'll thank us later.
74% of people use social media when making a purchasing decision.
Make their decision easy with a stellar social media presence. See how your brand can level up by requesting a no-obligation proposal today.
One of our experts will be in touch within 24 hours!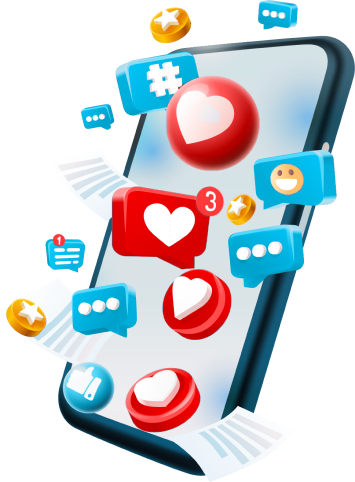 Build your YouTube presence with the help of WebFX
WebFX is home to a dedicated team of digital marketers who are ready to help you craft video content that engages audiences and puts you a step above your competition. We've got a skilled team on deck who can help you attract new leads and drive more revenue to your business by tapping into the diverse YouTube demographics.
Ready to get started? Contact us online today or talk to one of our specialists by giving us a call at 888-601-5359.
WebFX Careers
Join our mission to provide industry-leading digital marketing services to businesses around the globe - all while building your personal knowledge and growing as an individual.