Businesses in the fitness industry face unique challenges when it comes to SEO management. Between outperforming the competition, building an audience, and satisfying the changing demands of search engine algorithms, managing SEO for gyms can seem like more trouble than it's worth.
Despite the difficulties it presents, SEO plays a significant role in your gym's online visibility. It has the power to generate awareness, attract new members, and build your facility's reputation. So, how can you create a successful SEO strategy for your gym?
Call 888-601-5359 to speak with a strategist about SEO services from WebFX, or keep reading to learn more about how your gym can benefit from better rankings in search results.
Independent research from Clutch has named WebFX the
top SEO company

in the United States.

Clutch has personally interviewed more than 250 WebFX clients to discuss their experience partnering with us.

Read More Clutch Reviews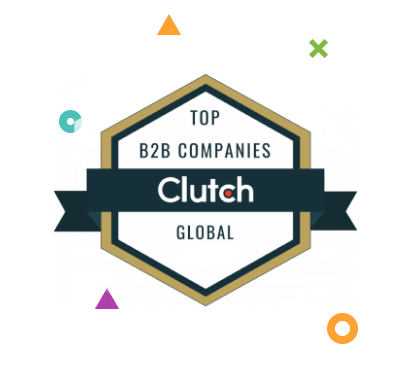 What is SEO?
Search engine optimization is a broad term encompassing all the efforts that go into making sure that your on-page and off-page digital elements help your site's chances of appearing in the results of search engines. Mastering how the two work together and their contribution towards achieving business goals is essential for businesses of any size.
On-page SEO for gyms
On-page search engine optimization involves customizing title tags, headers, body text, and other site elements title tags to include words and phrases that potential members are searching for on search engines. Including these keywords increases your chances of being found online, and effective management of on-page elements can result in earning a higher position in the search engine results page.
Off-page SEO for gyms
Off-page SEO refers to factors outside your site that influence your site's position in search engine results. The most important off-page elements are links from other sites. Off-page SEO is more difficult to manage because you do not have control of what other people post and link to online, but it can play a large role in your ability to be found.
Because of this, you should strive to create content on your site that is interesting and useful. This increases the chances that other site owners will want to link to you and share your site with their visitors.
37% of marketers say that generating high-quality leads was one of their biggest challenges.
We want to decrease that percentage.
WebFX can help you generate high-quality leads with a customized marketing strategy.
Learn More About Lead Generation Services
Hear What It's Like to Work With WebFX!

"WebFX gets it done! They've done a great job working with our changing vision and goals, and their turnaround times are wonderful. All staff are professional, timely, and friendly."
Healthcare
Why SEO for gyms is important
When your goal is to attract the most customers online, search engine optimization strategies enhance your brand's visibility, promote brand awareness, and provide a pleasant user experience. If this sounds vague, here are some specific goals SEO can accomplish for your gym:
Build authority and credibility
Because search engine optimization helps your brand permeate the web, you begin to establish authority and credibility in your market. Customers begin to associate your gym with fitness expertise and are more likely to initiate further interaction online or in person.
Offer an exceptional digital experience
Part of SEO involves improving the user's experience by enhancing page load speed, incorporating visual elements, and streamlining navigation. Prospective members expect a certain level of quality and professionalism when searching for local services, and SEO management ensures they're not disappointed.
Getting started with SEO for gyms
If you want to use SEO to promote awareness of your gym, generate leads, and earn sales, here are a few basic tasks to help you get started:
Know your competition
Researching the local competition is essential if your goal is to dominate the search engine results page. Are local competitors performing well for industry-specific keywords? Do other gyms have a social presence, and are they actively posting content or engaging with followers? What value propositions are they marketing, and how does your gym compare?
Identify your audience
You might truly want to encourage everyone to stop by, but not everyone is receptive to visiting a gym. Therefore, crafting an SEO strategy that specifically targets your audience depends on your ability to define buyer personas and reach them online. Defining your audience's needs, habits, and preferences will inform your SEO strategies and expedite results.
Use local keywords
An emerging and highly relevant form of SEO is focused on gaining traffic from web searches specifying a location. Particularly effective for gyms and fitness clubs, local SEO attempts to capture higher positions in search engine results pages when a potential customer is looking for local services.
For example, trying to rank for the term "gym" is going to be nearly impossible if you're a small business or just starting out online. Instead, try using phrases like "gym in Harrisburg." The more specific your keywords, the less likely it is that you'll have to compete for them with lots of other businesses.
SEO best practices for gyms
Although search engine algorithms are constantly changing, there are certain best practices that all gym owners should keep in mind. Going forward, implement the following practices to boost your chances of being found online.
Develop a mobile-friendly website
According to 2014 statistics, half of mobile searches were conducted specifically to find local businesses, while nearly 60% of Google users searched for local companies online. Because searches for local companies are originating from more mobile devices than ever before, your brand's website must accommodate any device
In order to do this, you'll need to create a responsive design. Responsive design ensures that your site is accessible no matter how a visitor views your site, and is the best way to give all users a great experience.
Create optimized content
Publishing content optimized for search increases the flow of traffic to your business. Each piece of content, from service pages and video to blogs and social media posts, can be optimized to target a local market and further enhance your gym's digital presence.
Learn how we increased traffic by over 40%, and conversions by over 100% for an ecommerce client.
Read the Case Study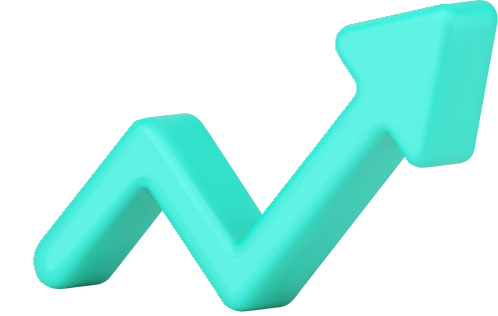 Need help with gym SEO?
If you want to start growing your business online, but SEO is more work than you are able to do on your own, feel free to contact us. Our talented team is more than happy to help you start using the Internet to bring in new members and build your gym's reputation.
Earn a 20% greater ROI with WebFX