How do you find new clients for your interior design business? Do you have an efficient, well-defined method in place that takes advantage of the best available lead generation channels?
In this guide, we'll go over some top channels for lead generation for interior design. If you're not using them already, you may want to add them to your lead generation strategy. If you don't have an explicit strategy in place, they're a great place to start!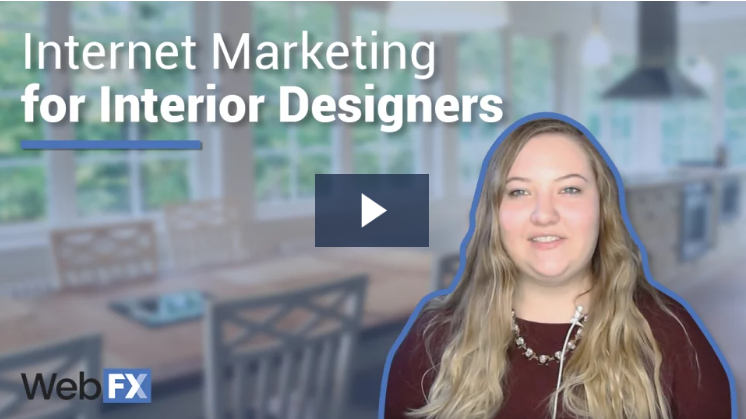 Keep reading to discover six of the best channels for generating interior design leads.
Or, contact us to learn about how we can create a custom lead generation strategy for your business.
What is lead generation for interior design?
A lead is a potential customer who has expressed interest in your business, products, or services. Lead generation is the process of attracting these potential clients to your company and getting them to take an action that demonstrates interest in your services or products.
These actions are referred to as conversions and typically involve users providing their contact information. Examples include signing up for an email newsletter, downloading a gated piece of content, and requesting a consultation.
Once someone provides their contact information, you can begin the lead nurturing process. Through this process, you build a relationship with them and attempt to convert them from lead to loyal customer.

Hear What It's Like to Work With WebFX!

"WebFX has dramatically opened up our business opportunities through their expertise, understanding, and tireless efforts to help us find competitive edges against our competitors. Their level of understanding of their field in addition to their holistic understanding of our company needs and goals is nothing short of remarkable. We are a much stronger company with WebFX behind us."
Home Furnishings
How to generate leads for interior design
So, how can you generate interior design leads that you want to work with so that you can grow your business? Here are six of the top strategies for how to generate leads for interior design.
1. Create engaging, educational content
Creating online content is an excellent way to generate leads for interior design. This lead generation strategy, commonly called content marketing, can involve creating various types of content, such as:
This content should provide value to your potential clients, typically by educating them about interior design and providing them with helpful information. You can also offer value in other ways, for instance, by creating entertaining content.
You might, for example, create a blog post with tips for decorating your kitchen or a video examining a recent interior design trend. For longer-form content, you could explore a more complex subject or take an in-depth look at a topic. For example, you could write an ebook on how to choose color schemes.
You can use several techniques to gather leads with your content. You can include calls to action (CTAs) within your content to subscribe to your email list or take another similar action.
You can also create gated content – longer, higher-value content that users need to provide their email address to access.
Based on the types of content people are accessing when they convert, you can get an idea of the kind of services they might be interested in.
For instance, if they attended a webinar about interior design for restaurants, they likely run or work for a restaurant and may need interior design services for it. If they converted on a blog post about choosing a color scheme for your home's kitchen, they likely want interior design services for their home, rather than a commercial space.
2. Optimize for search
More than 90% of online experiences begin with a search engine, and 97% of search engine users search online to find local businesses.
With these facts in mind, it's easy to see why search engines are a valuable channel for lead generation for interior design. Search engine optimization (SEO) can help potential clients find your business in search engines. Then, when they click through to your website, you can convert them into leads with your content.
SEO involves numerous tactics, such as doing keyword research and including those keywords in your content, earning backlinks from other websites, and improving the speed at which your pages load. Local SEO tactics are especially useful for interior designers.
Local SEO helps your website rank for searches that have a locational element, such as "interior designers near me" or "interior design companies in New York." In addition to the standard organic results, local SEO helps you show up in the local 3-pack that appears near the top of many location-related searches on Google.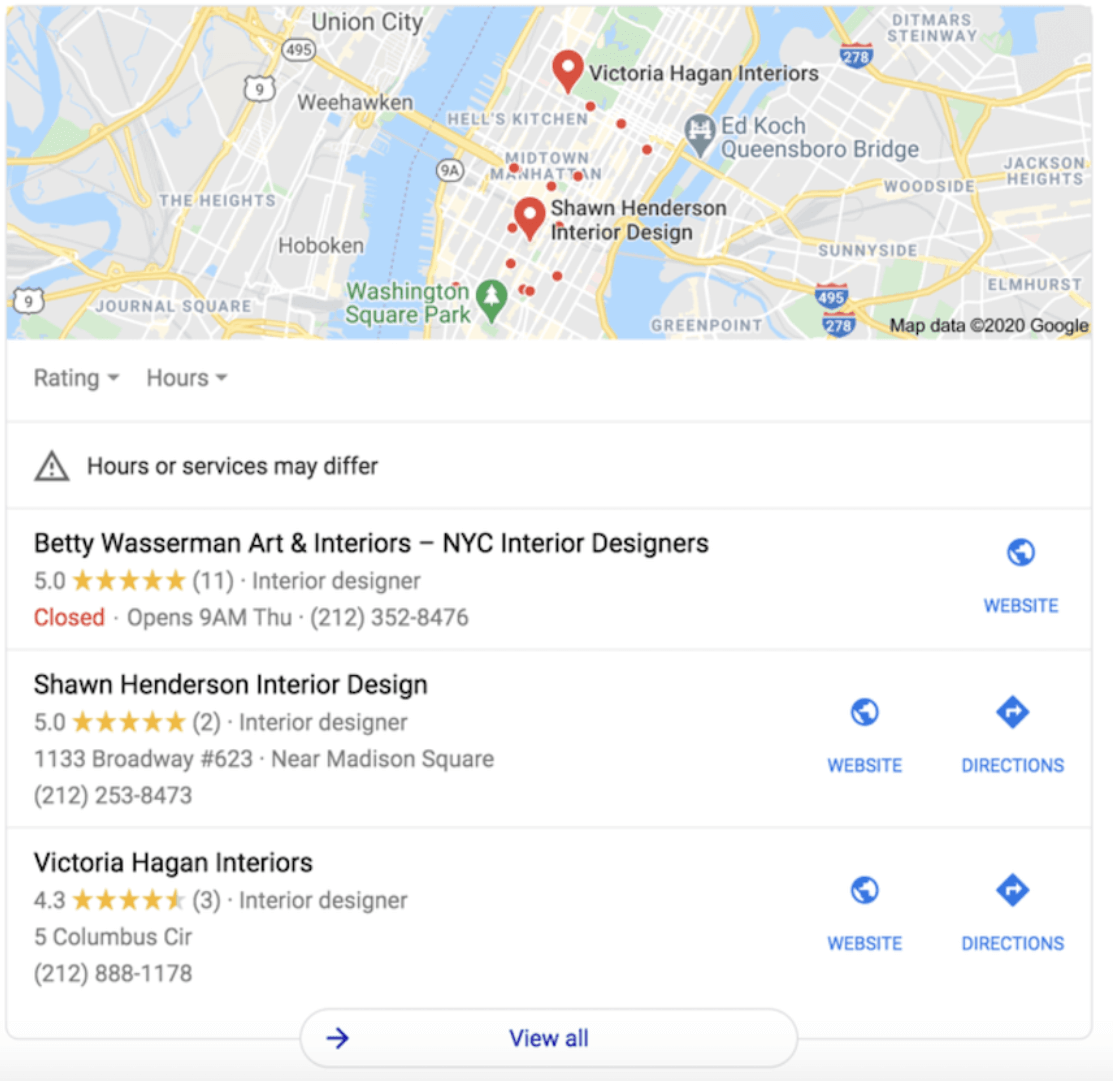 3. Build a community on social media
Another useful channel for lead generation for interior designers is social media. By posting regularly on social media, you can build a community, increase awareness of your business, establish your brand identity, and find clients looking for interior designers.
Posting a variety of engaging content will help you build your brand and reputation. You can share content you create, share other's content, post helpful tips, and more. Visual-focused social media networks like Instagram and Pinterest can be especially useful for interior designers.
You can use various tactics to generate leads through social media, such as:
Including links in your posts and profiles to pages on your website where users can convert into leads
Holding social media-based contests which users provide their contact information to participate in
Using targeted social media ads
4. Increase your visibility with pay-per-click (PPC) ads
PPC ads can also help you find clients looking for interior designers. These ads appear on search engine results pages (SERPs), social media sites, and other websites, and you pay each time someone clicks on your ad.
For PPC search ads, you bid on keywords that potential clients might search. For example, you could bid on "interior design ideas." If someone searches that term, they may see your ad. They can then click through to a landing page on your website, where you can convert them into a lead.
You can also target PPC ads based on users' demographic characteristics, location, recent online activity, and more.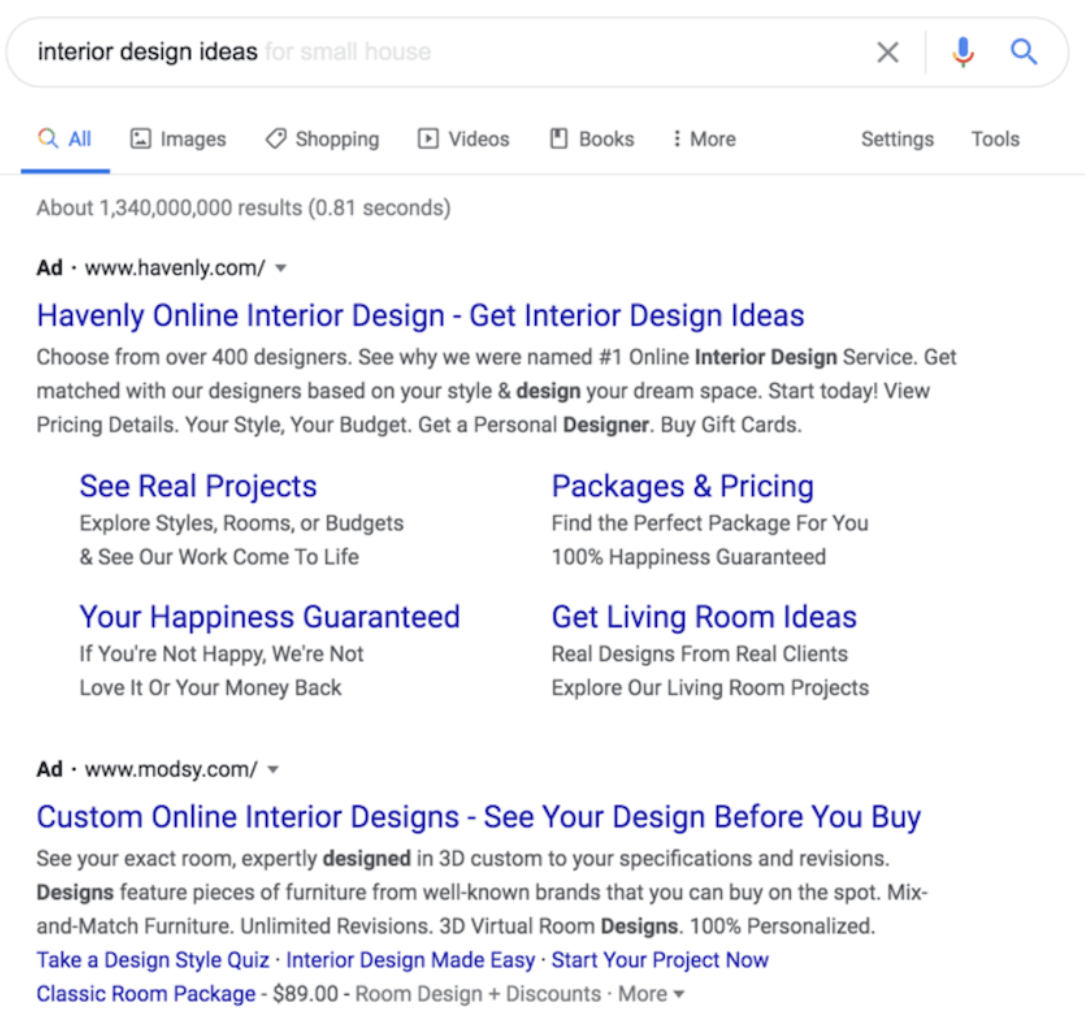 5. Create profiles in online directories
Other valuable sources for lead generation for interior designers are online directories where people can find information about local interior design companies. These directories include:
On these sites, users can often view information about your business, read reviews, and contact you. You can generate leads directly through these sites or through links to your website.
To make the most of these sites, fill out your profiles completely, add photos, and write a description of your business that includes keywords leads might search.
6. Optimize your website for conversions
You can also increase the number of leads you generate by optimizing your website for conversions. Conversion rate optimization (CRO) helps you increase the percentage of visitors to your website that converts.
CRO involves analyzing how users interact with your website, making changes to your website, and testing changes to see if they increase conversions. Many kinds of changes can increase conversions, such as:
Simplifying your contact forms
Making your CTAs more prominent
Making your copy more engaging
Improving your website's navigation
37% of marketers say that generating high-quality leads was one of their biggest challenges.
We want to decrease that percentage.
WebFX can help you generate high-quality leads with a customized marketing strategy.
Learn More About Lead Generation Services
Generate more interior design leads with WebFX
Want to generate more interior design leads? We can create and implement a custom lead generation strategy for your business.
We have more than 25 years of experience in digital marketing, and over the past five years, we've generated more than 7.8 million leads for our clients.
As a full-service digital marketing agency, we offer a full suite of lead generation services, including:
Ready to get started with your custom lead generation strategy? Give us a call at 888-601-5359 or request a free quote today!
Earn a 20% greater ROI with WebFX