Interior design is one of the most competitive industries for attracting new clients. Even if you're miles ahead of your competition in terms of talent, it takes an entirely different skillset to get your business noticed online.
Content marketing is one of the best ways to get noticed online by potential customers.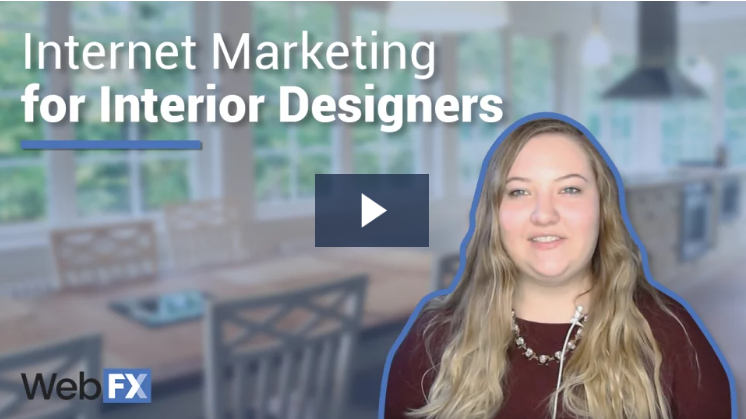 How effective is content marketing, though? Content marketing generates 3 times as many leads as traditional marketing, and businesses that use content marketing also get 6 times more conversions than businesses who don't use content marketing.
There are many small tactics in the encompassing term of content marketing that can be implemented for your interior design business to thrive. WebFX has driven over $3 billion in sales and more than 7.8 million leads for customers. Your interior design business is no different! Our 500+ experts will work hard to create a strategic and effective content marketing campaign for you.
You can call 888-601-5359 or contact us online to get a free evaluation and learn how content marketing can start making a difference for your business today! If you want more information about why content marketing is important for your interior design business first, just keep reading!
Why does my interior design company need content marketing?
The world of content marketing allows your company to share your work, ideas and knowledge with your target audience. Through all of this sharing, you will attract customers that need your services and even some that didn't know they did!
By telling the story and goals of your company, you will become a valuable resource for your customers – something that every business should aspire to be.
WebFX specializes in numerous areas of content marketing. Here are just a few of the marketing tactics we can help you use to form the perfect content marketing strategy for your business:
Infographics to inform potential clients
Informative articles written about your company/ interior design
Behind the scenes videos of your company
Blogs by some of your employees
Social media presence
Client testimonials
Hear What It's Like to Work With WebFX!

"WebFX has dramatically opened up our business opportunities through their expertise, understanding, and tireless efforts to help us find competitive edges against our competitors. Their level of understanding of their field in addition to their holistic understanding of our company needs and goals is nothing short of remarkable. We are a much stronger company with WebFX behind us."
Home Furnishings
Content marketing tips for interior designers
We understand that it can be hard to market your business, especially within the competitive interior design industry.
There are many things you can do to draw customers in and stay ahead of your competitors.
The goal is to prove that you know interior design better than anyone else. When you do that, you will gain the sales and attention you deserve, simply by proving that you know the industry.
Display your knowledge of things that matter
Many of your potential customers may view interior design as something that only involves choosing a few color swatches, but that couldn't be farther from the truth. Interior design is an industry that requires knowledge in math, measurement and perhaps most importantly, laws and codes.
Your job is to prove that you know the things that your client doesn't—like how much weight a load-bearing wall can handle before caving in. It's absolutely crucial to not only know these kinds of things, but also electric and plumbing codes.
These kinds of facts aren't ones that your clients will know, and you, as the interior designer, should put their mind at ease that they are working with someone who knows more than just what color makes a space look bigger.
Show your portfolio
In an industry when nearly everything is based on aesthetic, it is vital that as an interior designer, you have an extensive portfolio to display on your website.
It is much easier for clients to choose to work with you when they have seen firsthand the beautiful work you do.
Having a portfolio of all of your work makes it possible to show your potential clients your signature style that sets you apart from the competitors. This will also ensure that you draw clients that want to work within the signature style that is uniquely yours.
That makes it a perfect match for both parties!
Advertise toward your target market
If your interior design company only works on beach houses in Cape May, it wouldn't be a good use of your marketing budget to advertise your company in a new housing development in Texas.
Advertising toward your target market allows you to pinpoint the exact demographic that your work is centered around. It makes it much easier on you, because you are already marketing to the people that your business is catered toward.
Be friendly and give your business some personality
For someone to not only trust you with redesigning their home, but to also let you into their home, your clients first and foremost need to trust you.
In order to prove your trustworthiness with design decisions and their home, you need to ensure that you connect with your clients.
Marketing yourself on your website is just as important as marketing your service. Offering in-person meetings with potential clients will show that you are willing to get to know them and all of their needs.
Posting videos of behind the scenes content can also show your personality and the way that you work on projects in client's homes.
Consider hiring a professional to market your interior design company
Between your client calls, shopping and design decisions, do you have time to properly market your company?
We know you are pressed for time, and we can help. When you partner with WebFX, you are handing over your marketing campaign to people who know the industry best.
If you're ready to pull in the clients your company needs and deserves, contact us today for more information and a free quote!
Time to Level Up Your Sales
Our long list of services helps you grow every aspect of your business with marketing strategies that are proven to increase bottom-line metrics like revenue and conversions.
In the past 5 years, we've managed more than 12.9 MILLION transactions across our client base.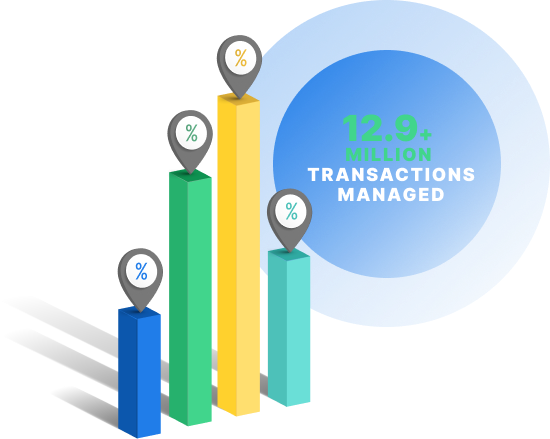 Does your interior design company need content marketing help?
WebFX is a top content marketing agency that can help you achieve your business goals with a variety of marketing strategies.
Contact us online or give us a call at 888-601-5359 to learn more!
Earn a 20% greater ROI with WebFX