If you want to connect, interact, and share important information with current and potential customers, you need to invest in social media marketing. With billions of active social media users, it's no wonder social media remains one of the best ways to reach customers.
But is social media really important for tree care companies? Chances are your competitors already maintain profiles on key social media sites — so if you want to stand toe-to-toe with your biggest competition, social media is a must.
On this page, we'll talk about why social media is so important for tree care companies and why Facebook, Instagram, and LinkedIn specifically are great platforms for you.
If you'd like to speak with a social media specialist before reading on, please feel free to contact us online or at 888-601-5359.
Not happy with your social media engagement?
We've got just the blog post for you.
Read the Blog Post & Watch the Video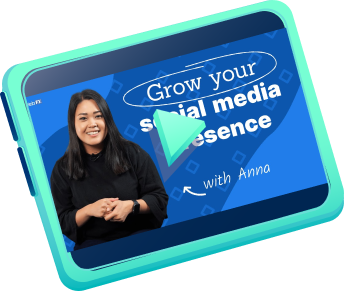 Why does my tree care company need social media?
Social media isn't just something kids are using these days. Businesses across the world use social media to better connect with their target audience and even turn their friends and followers into paying customers.
But how do they do it? We'll save the details for our strategy section, but in short, social media helps you convert friends and followers into customers by connecting with them, targeting them, and emerging as an industry leader on multiple social media channels.
Social media works to build brand awareness for your tree care company, share beneficial information with your followers, and even serves as a customer service platform.
Let's talk about the different social media platforms your tree care company can use to see the best results.

Hear What It's Like to Work With WebFX!

"WebFX is a fantastic company to work with. They provide the reporting I need, the results I want, and if there is a problem they reach out first and have a plan on adjustments. I cannot recommend them enough."
Landscaper
Facebook, Instagram, and LinkedIn for the win
When it comes to social media, there's Facebook, Instagram, Twitter, Pinterest, Snapchat — the list goes on and on. So why do we recommend Facebook and Instagram? They both allow you to interact with your customers, post photos, videos, and links, and also have some of the largest followings.
Let's break down how Facebook, Instagram, and LinkedIn specifically can work for your tree care company.
Facebook
When Facebook first emerged, it acted as a way for friends and family members to stay in touch. But that's not the only benefit of the platform.
Facebook is one of the best places to create a business profile — and it's following isn't too shabby either. With over 2 billion Facebook users worldwide, your tree care company has the potential to reach tons of people by just creating posts.
As far as posts, Facebook allows you to post content updates, photos, videos, links — the opportunities are endless. This makes Facebook a great place to share all kinds of information about your tree care company. Here are some examples of great Facebook post options:
A content post saying that your business will be closed for the holidays
A link to your latest tree care blog post on your website
A photo of your "tree care consultant of the month"
A video of how your team works together to care for a dying tree
These are just a few ways you can connect with your audience on Facebook, and there are benefits to each.
Content posts: When you post a text update on Facebook, keep it short and sweet. Nobody wants to scroll through their feed and see a novel! Keep it short and only provide the most important information. For example, if you're closing because of an impending snow storm, your post should let followers know that you'll be closed and let them know when you'll reopen.
Posts with links: Posts with links work wonderfully because they direct followers to your website. This is a great way to get users to visit other pages on your site, learn more about your tree care business, and even call for a quote!
Multimedia posts: Everyone loves a good photo or video, and they're a great way to add some color and interest to your profile. When you use multimedia, you're able to show customers something rather than tell them about it. Picture a content post that explains how your team handles removing a dead tree. Then imagine a video of it.
Followers will respond much better to a photo or video post rather than a simple text post.
Facebook also has a messenger feature, which allows you to directly connect with your clients. You can use this feature for customer service, since it allows you to chat in real-time with followers who may have questions about your services.
To make sure that users see you as trustworthy, you should try to get back to messages as soon as possible. Responsiveness is key if you're going to use social media for customer service.
Instagram
Instagram is an image-heavy social media platform that allows you to really take advantage of the photos and videos that you capture on the job. You're also able to provide a text caption, which can tell followers all about the media you share.
This is a great platform to showcase the work that you've done in the past, along with the kind of work you're capable of doing.
Here are a few post options that work great for tree care companies on Instagram:
Before and after photos
Photos of your employees
Photos identifying different kinds of tree issues that you can fix
Like we mentioned before, photos are a great way to show instead of tell. Instead of sharing a text post that explains how you take care of overgrown pine trees, consider sharing before and after photos of your work.
These kinds of posts resonate with your followers because they show what you can do for them.
One of the coolest things about Instagram is that you can connect it directly to your Facebook account. This means that if you decide that you'd like one of your Instagram posts to post to Facebook as well, you can do so with a few clicks.
Instagram also features a direct message feature that allows you to speak directly to your customers. In addition, Instagram also features a "stories" option, which allows you to post videos and snapshots that are available for 24 hours before disappearing completely.
LinkedIn
When it comes to social media, LinkedIn is the most professional. A hub for professionals and business owners, LinkedIn is very similar to Facebook, except it caters specifically to business professionals.
Like Facebook, you can make a company page that your employees can link to in order to show their affiliation. On your LinkedIn page, you can provide things like your location, your services, and more.
But what kinds of posts should you consider for LinkedIn?
When you're posting to LinkedIn, you want to post in a variety of formats like Facebook — content posts, posts with links, and multimedia.
Here are some examples of posts that you could create for your tree care company on LinkedIn:
A link to your website's blog that informs users about a specific kind of tree problem
A share of another tree professional's post that is informative to users
Photos of your latest work
You don't want all the posts on your page to be purely informational — mix it up with some images and links too!
74% of people use social media when making a purchasing decision.
Make their decision easy with a stellar social media presence. See how your brand can level up by requesting a no-obligation proposal today.
One of our experts will be in touch within 24 hours!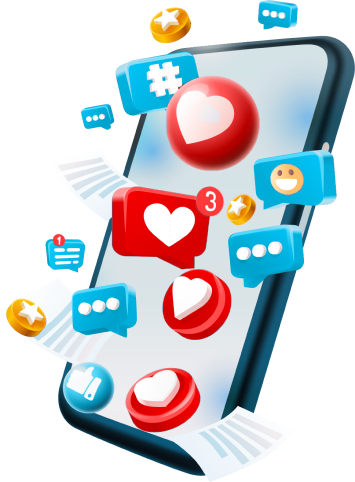 We can help you create a custom social media campaign for your tree care company
If you want to connect with your current and potential tree care customers, social media is the way to go. At WebFX, we offer campaigns for platforms other than just Facebook and Instagram, so if you're interested in marketing on LinkedIn, Snapchat, or Twitter — we're here for you!
Not only does WebFX offer social media strategies, we also offer things like SEO, PPC, email marketing, content marketing, and even website design.
We've won tons of awards for our campaigns, and our 1020+ client testimonials speak to our success.
If you're interested in launching a social media marketing campaign for your tree care company, please feel free to contact us online today, or give us a call at 888-601-5359!
Earn a 20% greater ROI with WebFX