As a manufacturer or distributor, your marketing strategies must differ from those of a B2C organization. At the end of the day, your goal is to reach other businesses and convince them to work with you. If you can't accomplish this task, your marketing has failed.
If you're seeking modern, reliable, and cost-effective manufacturer marketing strategies that will allow you to use the Internet to reach more companies and grow your business, look no further. We've put together this list of industrial marketing solutions for manufacturing companies to help you reach more potential partners online:
And if you're new to Internet marketing, don't worry. These strategies are written out in plain English, so you'll have no trouble understanding them.
Let's begin by explaining why Internet marketing is so effective for manufacturers and other B2B organizations.
If you'd like to speak with a specialist before reading on about digital marketing for manufacturing companies, you can reach us at 888-601-5359 or contact us online!
Partner with a team of ecommerce masters!
WebFX campaigns have delivered more than 12,936,451 ecommerce transactions in the last 5 years
Read the Case Studies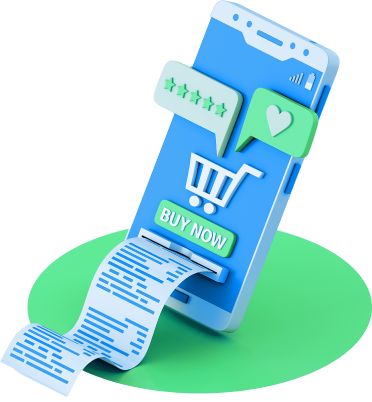 Why use online marketing for manufacturers and distributors?
In the past, your customers may have relied on a variety of methods to find sources for products to purchase for resale in their storefronts. You may have received phone calls from placements in the Yellow Pages or other local advertisements, or invested in brochures, print mailers, or even cold calls to businesses. But as time went on, you probably noticed that these sales methods lost their effectiveness, and the phone calls dwindled.
With the emergence of the Internet, retailers found that it was far more convenient to go online to research potential distributors and their products. They were not only able to find a larger selection of companies and products quickly but also to read reviews, customer feedback, and see detailed photos or specs in a matter of seconds.
This shift in preference requires your marketing to shift, as well. If you aren't using the Internet to reach potential customers, you're likely missing most of them.
However, this is actually good news for your company. Online marketing is far more cost-effective than traditional methods, and the ROI is much, much easier to track.
Additionally, because the cost of marketing online is lower, marketing for manufacturers or distributors can be highly experimental, with little to no financial risk. You can try different things and fail without worrying that you will lose a large amount of money or damage your reputation. In fact, one of the strategies we'll recommend is all about testing and seeing what fails!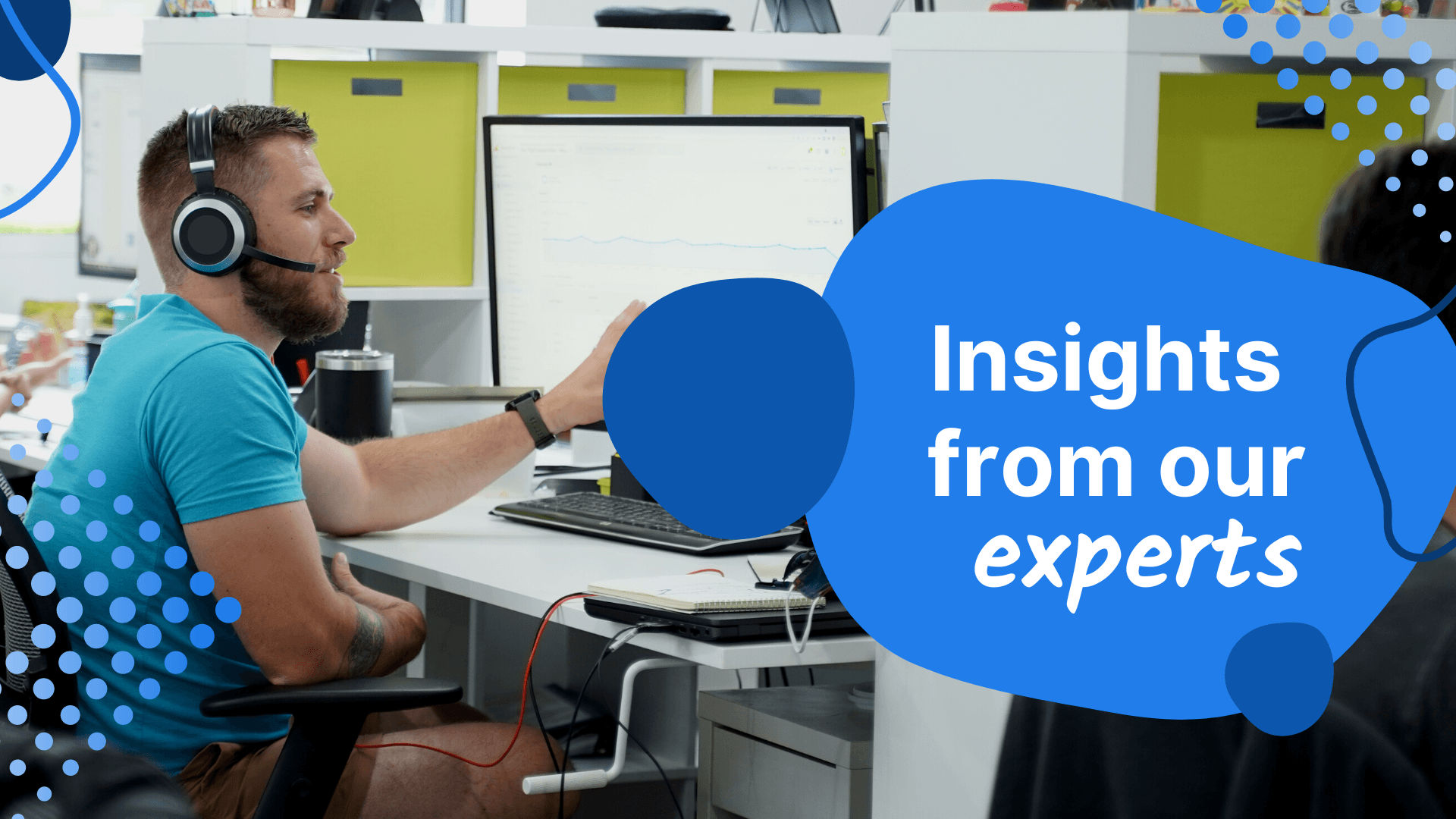 Hear What It's Like to Work With WebFX!

"Working with your team has been amazing! Creating a new website with SEO and starting a SEM campaign is intimidating but you have made each step completely manageable and even easy! The regular reports and personal contact during and after the project was complete has been greatly appreciated – above and beyond. It's hard to find that level of service with other companies. From start to finish, the management of the project was a very organized, well-thought process that was seamless for our company."
Manufacturer In Pennsylvania
Our top 6 marketing strategies for manufacturers
Now that you know why digital channels are so valuable for manufacturer marketing strategies, let's dive into some of the tactics you should try. These marketing strategies for manufacturers and distributors are some of the most successful ones we've used for our clients and will help you reach more potential customers at the lowest cost possible.
1. Optimize your website for searches
The first step in your manufacturer or distributor marketing strategy should be to ensure that potential customers can easily find your website in searches — and that it outranks any competitors. This is done through search engine optimization, often abbreviated as SEO.
If you aren't familiar with SEO, here's the short explanation. SEO consists of numerous methods that make your website more likely to show up and rank highly when someone types a keyword related to your business into a search engine. It can range from editing the titles of your individual pages to acquiring more links to your site and can be very simple or very complex.
If you are new to SEO, the easiest way to start is to think about the words and phrases that potential customers would associate with your business or products. These may range from very short or single words to longer phrases.
For example, if you manufacture pens, you might think of everything from "pens" to "buy ballpoint pens with black ink." You should then review your website to see if these words or phrases —called keywords— appear anywhere in your content.
If the keywords that you chose don't appear on your site, chances are that you're not ranking for them. If search engines can't find them, they can't associate them with your website. But if they are there, that's essentially a "vote" for you to rank for them. This is why adding keywords to your page copy, your titles, and so on is important. Look for places you can add these keywords and watch your rankings for them to see what happens.
This is a good starting point for SEO, but there is a lot more to the process than keyword optimization. You can learn the basics in about five minutes by reviewing our handy CEO's Guide to SEO.
In addition, it's important to ensure that your website is responsive. By ensuring that people can access your site from a variety of devices, including smartphones and tablets, you can increase the number of leads and ultimately close more deals.
2. Make use of pay-per-click advertising
Another one of the most important marketing strategies for manufacturers comes in the form of advertising but not the kind of advertising that you might expect. Pay-per-click (PPC), is a modern advertising method that involves placing ads on search engine results pages (SERPs) and other web pages.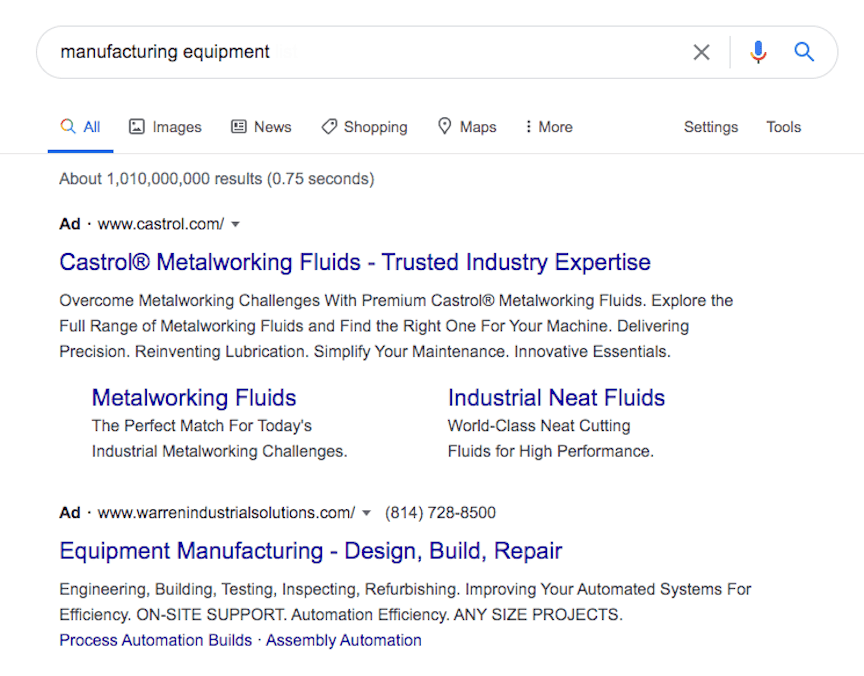 PPC ads are typically inexpensive and can have very high returns on investment for manufacturers or distributors. They contain just a sentence or two of copy with a link to your website, but the biggest benefit is that you only pay for them when they are clicked — not when they are viewed.
If you are not ranking very well on search engines, PPC ads can be an enormous benefit to your brand, as they allow you to control exactly how much money you spend to find exposure in search engine results. The reports are also very detailed, so you'll know exactly how much you spent on each click, how many people clicked each ad, which ads attracted the most clicks, and how many phone calls or emails you received as a result.
One of the major benefits of PPC is that results are instantaneous. As soon as ads are clicked to go live, they can start driving qualified traffic to your website. This is especially helpful if you're looking to quickly increase leads without exhausting your budget or employees.
3. Test your website to see what converts
A little earlier, we mentioned that online marketing allows you to experiment with different methods and gives you room to fail. This particular method, conversion rate optimization (or CRO), encourages testing and failure — and it's all in the name of making you more money.
The premise of CRO is very simple. It allows you to test changes to your website to see which updates lead to increased conversions, such as requests for quotes or phone calls.
For example, sometimes moving a "contact us" button from the bottom of a page to the top can result in many more conversions. However, you don't want to implement this permanently and risk losing all your leads for the month if it turns out that your hunch or gut feeling on something is wrong. CRO allows you to test these ideas safely.
With CRO, you can run A/B tests to show one group of website visitors the original or "A" version of a page, and another group a new or "B" version. Whichever version results in higher conversions can be implemented permanently.
This approach allows for safer experimentation since a significant drop in conversions in the "B" version can result in an immediate removal of the test. However, a considerable jump can result in immediate implementation and more profit for you!
4. Create engaging content and media that ranks well
When retailers go online to look for products to carry in their stores, they may be looking for photos, video, or in-depth information that goes beyond the basic summary they might normally get. One way that you can capitalize on this desire — and attract more potential customers to your website — is to create this engaging content and ensure that it ranks highly in searches.
Results on search engines now go far beyond links to websites. When someone searches for any given query, they can also receive videos, images, locations, and shopping results. As such, creating engaging content that is likely to rank can draw visitors to your website and allow them to learn more about your products.
Here are some ideas for content marketing for manufacturers:
Would one or more of your products benefit from a video showing it in action? Create a video, write a keyword-rich title and description, and host it on YouTube (with a link to your website in the description).
Ensure product photos on your website have relevant keywords in their filenames, and also have their alt text assigned saying what is in the image. This can allow them to show up in a Google Image search for those keywords, which can then lead viewers to your site.
Write content, like blog posts and articles, that answer questions your customers may have had in the past. If these are popular questions that are commonly searched, the pages are likely to rank well, and potential customers will read them, then browse your website to learn more about what you do.
5. Create social media profiles
Sometimes, B2B companies are slow to integrate social media marketing. But social media is one of the best industrial marketing solutions for manufacturing companies. Creating social media profiles will help you engage with potential clients and get your manufacturing company in front of decision-makers.
Sites like Facebook, Twitter, and LinkedIn allow manufacturers to increase brand recognition and make meaningful connections. You can also use social media to share product photos, set up competitions, and create brand ambassadors.
Additionally, YouTube is a great tool for B2B companies, and it allows them to demonstrate their products and provide educational content in video format.
Manufacturers can also use social media to gain ideas and feedback during product development. Social media listening tools allow you to capture customers' sentiments about your company, and you can adjust your marketing strategy to meet their expectations. And you can use product forums to gain further insight into customer opinions.
6. Make it easy for potential customers to contact you
The final strategy we recommend is making it extremely easy for potential customers to get in touch with you. This may be as simple as placing your phone number somewhere very noticeable at the top of your website, adding a dedicated contact form, or being active on social media.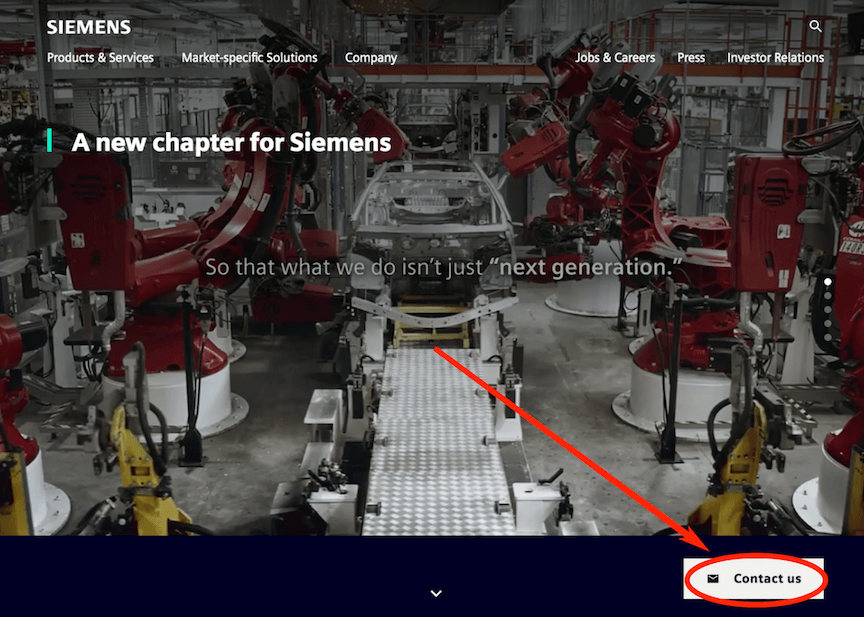 This may seem like an obvious tip to you. You may be wondering how this is a marketing strategy. However, if you look closely at your website, you might be surprised by how many proverbial hoops a potential customer has to jump through to send you an email.
Can they fill out a simple form to request a quote, or do they have to fill out eight or nine fields? Or do you have a contact form at all? Can your phone number be easily found, or is it buried in your footer or on a separate page?
By giving your potential leads the path of least resistance, you can ensure that more of them pick up the phone or send you an email. You can also increase your chances of getting in touch with them by being present and active on social media, where many of them might reach out to you with questions. It is not uncommon for questions about your pricing or products to be sent to you via Facebook or Twitter, so be prepared!
P.S. If you're looking for one of the best ways to stay in contact with your prospects to encourage them to convert, look no further than a customer relationship management (CRM) platform. A CRM for manufacturing helps you seamlessly track valuable data about your prospects and current customers, like their email address and job title, so you can form long-lasting relationships that turn into revenue.
Need help with manufacturer marketing strategies?
Creating a marketing plan for a manufacturer can be tricky. Your needs are unique, and your methods have to be perfect. If you're struggling to balance both your marketing and the needs of running your business, why not let us help?
WebFX is a leader in Internet marketing, SEO, advertising, and more. No matter what kind of strategy you want to implement to reach more customers and grow your manufacturing business, we can help. And we can create a completely customized quote to get you there.
Contact us today to find out how we can create a customized marketing strategy just for you. Your no-obligation quote is waiting. Give us a call at 888-601-5359 or request a quote online to get started!
Earn a 20% greater ROI with WebFX