Does your industrial manufacturing company want to earn more leads and revenue online? A search engine optimization (SEO) strategy can help.
On this page, we'll explore manufacturing SEO, including:
Let's get started! But first, if you'd rather speak with an SEO specialist about our SEO plans, contact us at 888-601-5359.
WebFX knows manufacturing.
"Working with WebFX, everything is very organized and strategic. We're only a year into our partnership, and our expectations have definitely been met."
— C.H. Reed, Industrial Solutions and Services
See the Testimonial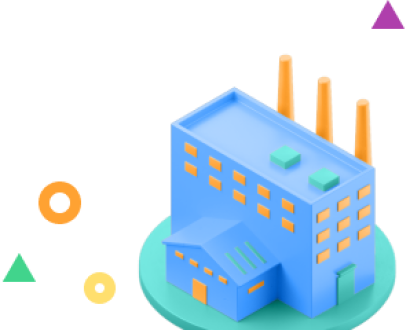 What is manufacturing SEO?
Manufacturing SEO is a set of strategies designed to improve your website and boost your rankings in search engine results for keywords and phrases related to your business. These optimization strategies take place both on and off your site, and are divided into on-page and off-page SEO.
On-page SEO for manufacturing
On-page SEO refers to optimizing elements on your website in ways that make it easier for search engines to crawl and rank your pages.
For example, you can include keywords and phrases related to your business in important elements like your title tags, meta descriptions, and headings. You can also optimize your URL structure to include keywords, which helps search engines understand what each page is about. And you can add alt text to your images to help search engines determine how they're related to your content.
Adding helpful, unique content to your pages can help people find your site and the information they need to take the next step with your business. For example, you can create blog posts, videos, or article pages on your website that highlight your products and provide people with more information about your industrial manufacturing company.
Off-page SEO for manufacturing
Off-page SEO, on the other hand, focuses on increasing the authority of your website by earning links from other websites.
When you publish unique content like blog posts, infographics, and videos, you can reach out to bloggers, reporters, and industry influencers to see if they're interested in sharing it with their readers.
Then, when they link back to your site as the source, it will send positive signals to search engines and can boost your rankings in search results.
Hear What It's Like to Work With WebFX!

"Working with your team has been amazing! Creating a new website with SEO and starting a SEM campaign is intimidating but you have made each step completely manageable and even easy! The regular reports and personal contact during and after the project was complete has been greatly appreciated – above and beyond. It's hard to find that level of service with other companies. From start to finish, the management of the project was a very organized, well-thought process that was seamless for our company."
Manufacturer In Pennsylvania
How we've helped manufacturing clients with SEO services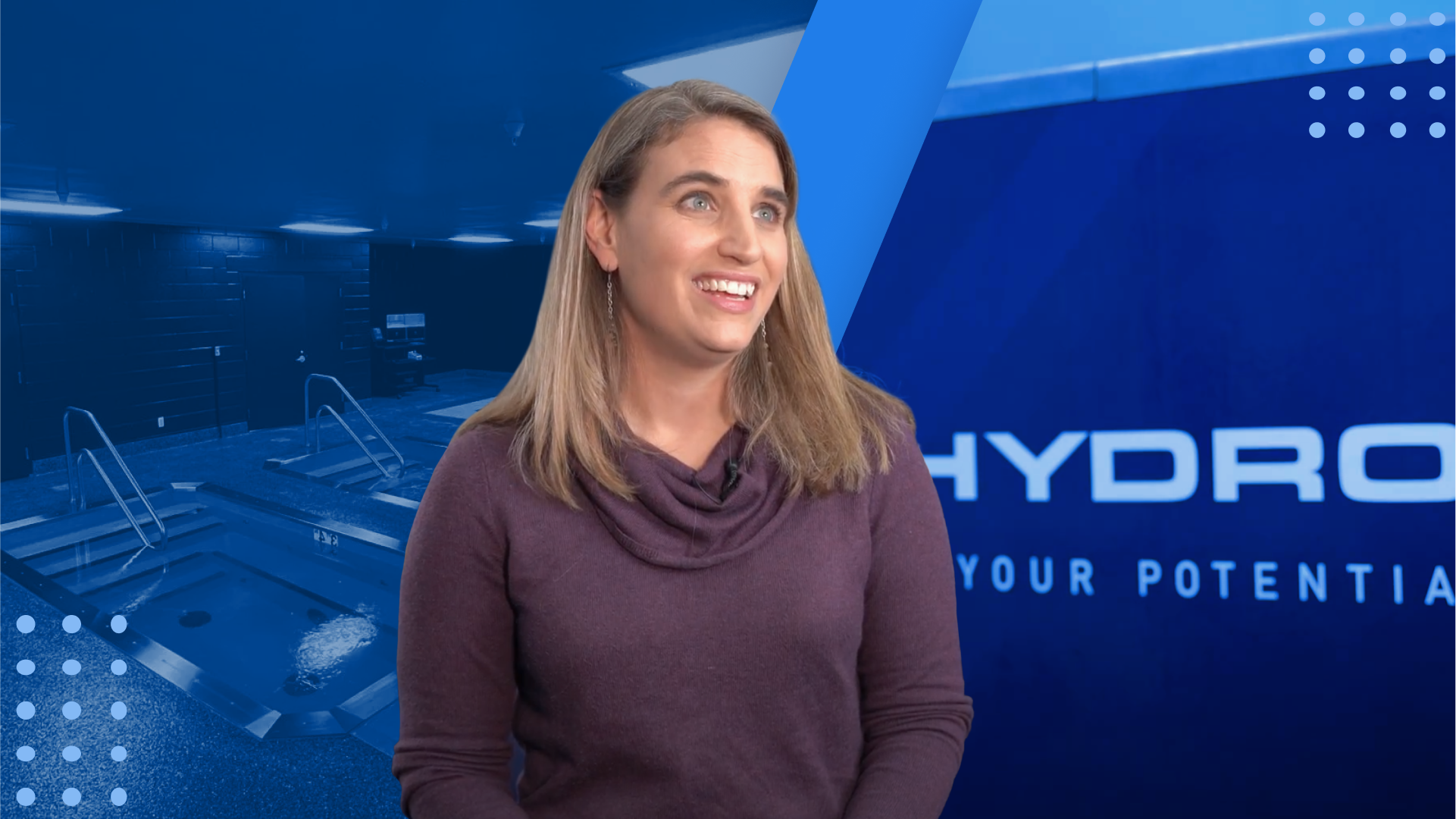 Our client, HydroWorx benefitted from our manufacturing SEO services and saw a 236% increase in organic sessions and a 131% increase in organic contact form submissions
How does manufacturing SEO benefit my business?
A solid manufacturing SEO strategy, made up of both on- and off-page tactics, has several benefits for industrial manufacturing companies.
Increased website traffic
More qualified leads
Higher brand awareness
Better ROI than traditional advertising
Increased revenue
Ultimately, SEO helps your business increase exposure in search results, reach more customers, and earn more revenue online.
SEO for manufacturing companies is also cost-effective, and you'll enjoy a higher return on investment (ROI) than with traditional advertising methods.
4 SEO tips for your manufacturing business
Want to take advantage of these benefits? Here are a few tips for improving your manufacturing SEO strategy.
1. Create informative copy
Helpful, keyword-rich copy that clearly explains your services and helps website visitors learn more about your business is essential for an effective SEO strategy.
Be sure to create unique copy for each of your pages, and keep in mind that search engines and site visitors like copy that is both informative and descriptive. Don't forget to add keywords and phrases in strategic places on each page, like page titles, meta descriptions, and headings.
You can also consider creating a blog to highlight your products and services, discuss industry news, and offer your perspective on topics related to manufacturing.
2. Improve your site's speed and user-friendliness
Your industrial company's website should be both fast and easy to navigate.
This sends positive signals to search engines and can help boost your rankings in search results. It also improves the browsing experience for your website visitors, which can keep them on your site for longer and encourage them to learn more about your company.
If you're unsure if speed is an issue for your site, you can use Google's PageSpeed Insights Tool to test it for free. And if you determine that there's room for improvement, you may want to work with an agency with development experience to improve it.
At WebFX, this is a common issue we see with client sites – and one of the many reasons we have an in-house development team that's experienced with these types of issues. Our developers work with our account managers to improve site speed and make other changes that not only improve user experience, but have a positive impact on SEO.
3. Make your site mobile friendly
Today, more than ever, Internet users are accessing the Internet via their smartphones, tablets, and other devices.
This means that if your site isn't mobile-friendly, you could be missing out on a large portion of your target audience. In addition, Google recently announced that it is switching to a "mobile-first" index, which reiterates the search engine's push towards mobile as the new standard.
Not sure if your site is mobile friendly? You can use Google's Mobile Friendly Test to get a quick answer to that question.
If your site isn't mobile-friendly, you'll want to switch to responsive design as soon as possible. Any experienced web design agency today should be able to guide you through the process, and help you avoid losing leads to competitors with mobile-friendly sites.
4. Earn links from reputable websites
You can also improve your rankings in search results by reaching out to industry publications, blogs, and news sites and asking them to link to your content.
Not sure where to start? You can begin by contacting local publications, professional organizations you are a member of, and organizations you sponsor.
The more quality backlinks your industrial manufacturing company has, the higher you will appear in search results for keywords and phrases related to your business.
Manufacturing SEO plans from WebFX
At WebFX, we offer custom manufacturing SEO services to increase your visibility in search engine results and help more potential customers find your business. To date, our SEO plans have driven over 7.8 million leads for our clients.
At WebFX, we follow the R.O.C.K.E.T. SEO process. Our plans include:
Research: All SEO plans from WebFX begin with research, and our team of Internet marketers will work to fully understand your company, website, competitors, and industry. We'll also conduct a complete site and server analysis to evaluate your current website and create a roadmap of how to best optimize your site.
Optimization: Next, we'll implement big and small changes to your website to help search engines better understand your company. Our team will update your title tags and meta descriptions, improve your site speed, and optimize your site's navigation to decrease bounce rate and enhance the experience of website visitors.
Content: We'll also work to provide topic suggestions and content to help you educate readers and keep them coming back to your website. This will help you gain quality traffic and provide visitors with the information they need to make a purchase.
Keywords: Our team will conduct keyword research to uncover the keywords and phrases your industrial manufacturing company can rank for online. Then, we'll provide you with a keyword mapping report and advanced rank tracking.
Earned media and links: WebFX will also help you promote your content. We have an entire team dedicated to earning your site links and mentions from authority websites.
Testing: Finally, we'll conduct comprehensive testing to ensure your website is driving visitors through your conversion funnel. And we'll make improvements to get you the highest possible ROI.
WebFX has been globally recognized for our SEO services, and we're named the #1 SEO agency.
On average, we increase client revenue by 20%, and our client retention rate is 91%.
Get started with SEO for manufacturers
Interested in learning more about how SEO for manufacturing can help your company reach more qualified customers and earn more revenue online?
Contact us today to speak with a strategist, or give us a call at 888-601-5359.
We work with industrial manufacturing companies across the United States, and we're excited to work with you.