7 Top 2023 Manufacturing Industry Trends
Manufacturers play a vital role in the business world. Whatever it is your company manufactures, businesses and consumers alike rely on you to create the materials they need. It's no surprise, then, that the manufacturing industry is constantly evolving to meet the needs of customers.
Each year brings changes in the way manufacturers operate, and 2023 is no exception. Some of those changes are larger and broader, while others are smaller and more specific. But all of these 2023 manufacturing industry trends are worth knowing about because if you fail to keep up with them, you could fall behind in your industry.
For that reason, we've taken the time to compile seven of the most significant manufacturing trends for 2023. Keep reading to learn more about those trends. Or, if you're interested in learning about marketing trends for 2023, check out this video:
You can then subscribe to Revenue Weekly — our email newsletter — for more tips on how to position your business for success.
Don't miss our Marketing Manager Insider emails!
Join 200,000 smart marketers and get the month's hottest marketing news and insights delivered straight to your inbox!
Enter your email below:
"*" indicates required fields
(Don't worry, we'll never share your information!)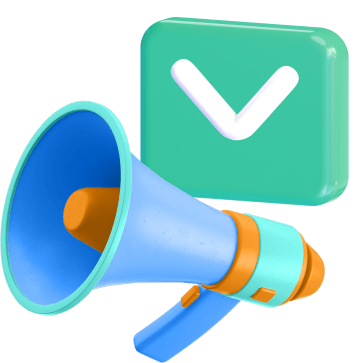 7 manufacturing trends for 2023
Different manufacturing companies change in different ways. But certain changes show up as industry-wide trends, and those are the ones you really want to know so you can keep up with the competition. Here are some of the most notable recent manufacturing industry trends going into 2023!
1. Greater focus on attracting talent
The first recent manufacturing trend on our list actually stems from a problem the manufacturing industry has been experiencing — namely, a struggle to attract talent. Resignations have gone up significantly in the past few years, particularly among younger generations.
For that reason, many manufacturing companies have astutely identified talent acquisition as a top priority in 2023. These companies are working hard to offer competitive salaries, benefits, and working conditions to ensure that their factories are attractive to prospective workers.
Acquiring good employees is imperative to the success of any business, so it makes sense that this is one of the most important trends to follow this year.
2. Use of digital twins
When you manufacture products, it's essential to test them out and ensure that they work properly. That's especially true if you manufacture parts for heavy machinery, in which case the integrity of the parts is vital to keeping the machine running. But it can cost money to test out prototype after prototype.
You can alleviate that problem by using digital twins, another recent manufacturing trend. A digital twin is where you scan a physical product and recreate it perfectly in simulation software. The digital replica has the exact same properties as the physical product, and the simulator lets you test it out in all kinds of ways without you having to do so in real life.
That saves you money on having to continually build physical prototypes and run machinery to facilitate the tests.
3. Reliance on microfactories
Another recent manufacturing trend is microfactories. Microfactories, as the name suggests, are smaller, more modular factories. These factories tend to place a heavy emphasis on automation, using tools like AI and robotics to manufacture products quickly and efficiently, with minimal room for human error.
One of the benefits of microfactories is that, being smaller, they cost less to maintain and can therefore save you money. Another benefit is that with these factories being automated, the process can go much more quickly and smoothly, allowing you to get your products out on the market sooner.
4. Product as a service (PaaS)
Product as a service (PaaS) refers to the growing trend of selling products and services not through one-time sales, but on more of a subscription-based plan. Depending on what you sell, this may not be right for you — it works best if you have a lot of recurring clients.
Instead of having clients make individual purchases, you can simply provide a subscription plan, enabling them to pay a set rate each month or year and then take advantage of your services whenever they need them.
This has the potential to benefit both parties. Customers who use your services often don't have to worry about their budget changing from month to month, while you benefit from earning a steadier stream of revenue.
5. Use of 3D printing
More and more in manufacturing, 3D printing is becoming one of the preferred methods of creating parts and products. There was a time when everything had to be made with large, sophisticated machines and then put together on assembly lines — but not anymore.
While 3D printing has been around for a few years, it's only lately caught on as a recent manufacturing trend, as the process has become cheaper and more reliable over time. 3D printing often costs less, and it's quicker than traditional printing. That means you can save both time and money.
6. Modernized ERP approach
If you're like many manufacturing companies, you may use an enterprise resource platform (ERP) to manage all your company data. But how up-to-date is your ERP? Many manufacturers have been using the same outdated tools for years, and as we move into 2023, it's becoming apparent that they need to upgrade.
ERPs have gone through plenty of changes in the past several years, with many of them moving to the cloud. Additionally, many manufacturers have found that they don't need all the customization options that some ERPs advertise, so they've been gravitating toward simpler — but equally effective — programs.
If you've had your ERP for a long time — or don't have one at all — you may want to consider following this trend and finding a more modernized ERP to organize your business data.
7. Greater emphasis on corporate responsibility
Over the past few years, the public has become more and more active in holding companies to a high moral standard. Calls have increased for businesses, including manufacturers, to be responsible with their business practices, treat their employees well, and give back to the community.
In response to those calls, manufacturers have been making changes in the name of corporate responsibility. Many companies are going out of their way to ethically source all their materials, curb carbon emissions, offer excellent employee benefits, and donate to charities and other good causes.
Not only does this help improve these companies' public image and draw in more customers, but it also attracts more employees, going all the way back to the first of the recent manufacturing industry trends that we covered on this list.
Our digital marketing campaigns impact the metrics that improve your bottom line.
See More Results

WebFX has driven the following results for clients:

$3 billion
In client revenue

7.8 million
Leads for our clients

5.2 million
Client phone calls
Learn how to improve your manufacturing marketing with WebFX
As you work to implement the 2023 manufacturing industry trends listed above, you may be interested in learning more about how you can improve your business practices, particularly your marketing. If so, you're already in the perfect place. WebFX knows manufacturing, and we know marketing even better.
By signing up for Revenue Weekly, our email newsletter, you can get helpful marketing information sent right to your inbox each week. That info can help you boost your marketing campaigns and attract more customers and clients.
And if you want help putting that marketing knowledge into action, you can partner with WebFX for our manufacturing digital marketing services. Just call 888-601-5359 or contact us online to get started today!