Designing an appealing hotel website can be a challenge, especially if you are inexperienced. You certainly want your hotel's site to attract the most number of guests possible… but what elements, tips, and methods should you use to accomplish that goal?
Let's take a look at some hotel website features your website should have to attract more guests, and examine why web design is so important for the hospitality industry.
By the time you finish reading this short article, you should have a better understanding of what your hotel website should look like—and what changes you may need to make to your current site to meet your goals. If you'd like to speak with a web design specialist, you can contact us online or reach us at 888-601-5359.
Why does a hotel need a website in the first place?
In this digital day and age, consumers use the Internet for everything. In the past, your hotel could have relied on word of mouth, billboards, or print advertising to increase the number of guests calling you to make reservations. However, you're now far more likely to see potential guests relying on search engines, online reviews, and hotel websites to make careful decisions about where they'll be staying.
Having a website for your hotel—more specifically, an attractive, well-designed, and easy to navigate website for your hotel—can ensure that you are getting in front of potential guests at the right moment. With a website, you can appear in search engine results, provide the details that guests are looking for, and make the reservation process far easier.
Additionally, your hotel's website is often the first point of contact that a potential guest has with you, and as such, it must be the face of your "brand." This means your website should be professional, include photos of and information about your amenities, and represent everything you stand for—whether it be exceptional service, comfortable rooms, or a desirable location.

Hear What It's Like to Work With WebFX!

"All of my interaction with our account manager has been so positive. I worried about the amount of money I was spending and she has made it worth my while. I understand there is a team behind her as well but I have been so impressed. Her responsiveness is outstanding."
Real Estate Rental
What does a hotel website need?
Let's explore some top hotel website features you should be aware of. If your goal is to increase the number of guests that find your hotel online, these features and components are the "must-haves" that your website cannot go without, and the ones that will help improve the rate at which you convert website visitors into confirmed guests.
A clean layout with sensible organization
One of the most important hotel website features is a clean, sensible, and easy to understand organization. Your website must be easy for visitors to use and navigate; if a consumer cannot find what they are looking for, they are likely to leave your site for a competitor's very quickly.
Think about what visitors want to see when they visit your hotel website. Starting with your navigation, you should present links to the most desirable pages—for example, "book a stay," "amenities," "photos," "location," and "contact us."
Additionally, your homepage should "sell" potential guests on why they want to stay with you, and offer calls to action to these same pages—for example, beneath a paragraph about your amazing location and well-furnished rooms, you could place a button that says "book a room now."
Remember that your hotel website should be uncluttered, clean, simple, and easy to scan for information. Avoid placing paragraphs of text on any given page unless they are broken up by images, and try to keep the number of pages placed in your navigation limited to those that are completely necessary.
Distractions and clutter can keep visitors from getting to your reservation page, which is your ultimate goal, so you should work hard to find a balance between presenting the information potential guests need and overwhelming them.
A responsive, mobile-friendly design
Is your hotel website designed to display properly on mobile devices and tablets? If not, you could be losing out on bookings. An increasing number of consumers are using smartphones to research and book stays at hotels, and a website that requires pinch-zooming or excessive scrolling may drive them away.
Responsive design is the best way to create a hotel website that is both attractive and functional on all devices, no matter what their screen size. The basic premise of responsive design is that it automatically resizes website content to fit the screen on which it's viewed, no matter how big or small it is.
With responsive design, your hotel's website will be easy to view, browse, and use for booking purposes on every device. Responsive design alone can drastically improve your results, and increase the conversion rate of users researching their next hotel stay from their smartphone.
The ability to easily research and reserve rooms
Does your hotel have an online reservation system? If not, it's time to get one. Consumers have come to expect the convenience of researching and reserving their own rooms online, and if your hotel requires a phone call to make a reservation, you may be suffering from low returns as a result.
Hotel reservation software and management systems can be integrated with your website to give guests the ability to book their own stays. Additionally, some of these systems can be set up to work with Google searches, so that those looking for a hotel in a specific area from Google can see your hotel's availability right in their search results!
Consumers want to be able to quickly research their rooms and book them online without picking up the phone. By making this process as easy as possible, you can increase your chances of being the hotel they choose for their next stay.
Reviews and feedback from guests
Your hotel's website should look professional and work properly on mobile devices, but this isn't all that matters when it comes to attracting guests. A big part of the research process involves reading reviews and feedback from those who have stayed with you before. Many consumers will naturally turn to other websites to do this, but you can keep them on your site by presenting the reviews there.
Reviews are a form of social proof—that is, compelling evidence from others that can motivate a consumer to take a desired action. The more positive reviews you have, the more likely a guest is to stay with you. If you have no reviews, they may not have enough proof to support their desire to book a stay in your hotel.
Adding reviews to your website can be done in a few ways:
By adding a feedback or contact form to your site, from which you can manually add reviews to a dedicated page
By creating a page where you add links to your reviews on websites like TripAdvisor or Yelp, or embed reviews and your rating from these sites
By selecting notable feedback from one of many sources and incorporating it into your graphic design or selected pages (ex. a quote about your pool above a photo of the pool, a review that praises your amenities on your amenities page)
Don't be afraid to get creative! Hosting feedback right on your site can also keep visitors there for longer, which makes them more likely to book with you… as opposed to noticing a competitor while they're reading reviews on a different site.
Clear, easily accessible contact information
Finally, a critical part of your hotel web design is visible and easily accessible contact information. This may not seem very important, especially if guests are already able to book stays with you online—you may be wondering, "why would they need to contact us if they can handle everything themselves?"—but it is actually extremely important.
Things come up, and guests will need to reach out to you. If they can't immediately find your email address, contact form, or phone number, they'll be starting their conversation with you already annoyed. To kick things off on the right note, you should make your phone number visible on your homepage, add an easy-to-use contact form, and also consider being active on social media to answer questions.
Although this is a small detail, it's still one of the most important factors of your hotel's website. Don't get so caught up in designing a beautiful, functional website that you forget to give guests a way to reach out to you!
What else does a hotel website need?
Along with being visually attractive, your hotel's website must also be optimized to rank highly in searches. This means your content should load quickly, include the words and phrases that potential guests are searching for, and keep visitors on the site for as long as possible.
Search engine optimization, or SEO, can help you improve your website's code and content along with its design. By using basic SEO principles, you can ensure that your site is more likely to appear in searches by those looking to book a stay in your area. You can learn about the importance of SEO for hotels by reading this page, or learn more about how SEO works by reading this tutorial on our blog.
Good agencies have more than 50 testimonials.
Great agencies have more than 100 testimonials.
WebFX has over 1000+ glowing client testimonials.
See What Makes Us Stand out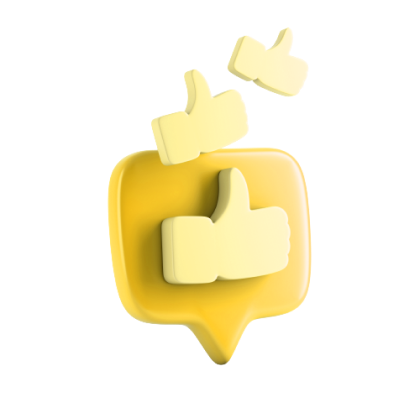 Increase bookings with hotel web design services
If you're having trouble creating a website that inspires your visitors to book a stay in your hotel, we can help. As a leading full-service Internet marketing agency, WebFX has the knowledge and experience needed to drastically improve your site and get you the results you want.
Call or contact us today to find out how WebFX can increase the number of guests you get from your hotel website. We'll be happy to put together a web design proposal. We can't wait to hear from you!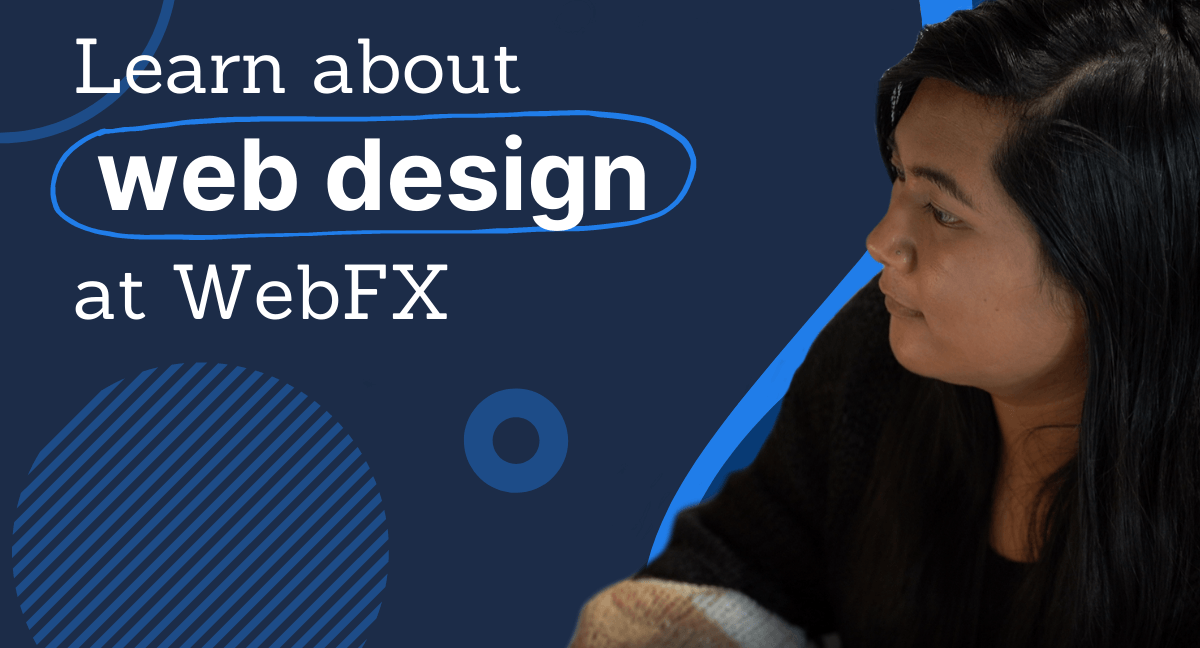 Earn a 20% greater ROI with WebFX