Website design, much like many other industries, comes with an array of expert terms. Web design jargon can become quite overwhelming if you're new to the field. There are terms for just about everything!
Understanding design vocabulary can help you learn how the design process works, how to communicate with web designers, and how you can grow your design skills along the way.
Here's a web design glossary to help you boost your design knowledge, featuring some of the most common web design terminology with accompanying explanations. Read on to learn more, and then subscribe to our email newsletter for more great web design information!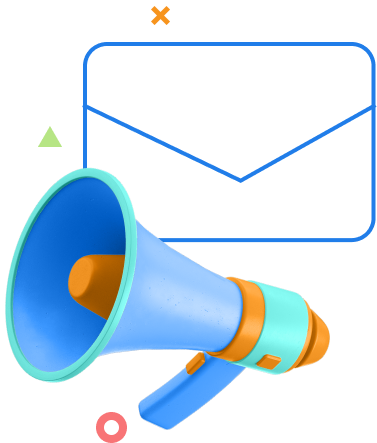 For even more digital marketing advice, sign up for the email that more than 190,000 other marketers trust: Revenue Weekly.
Sign up Today!
Start reading this web design glossary
Web design terminology can be tricky to understand if you don't already know what it means. If you want to obtain a firm grasp on the process, you have to know the terms, which is why we're here to define some of the most common pieces of web design jargon!
1. Style guide or brand guide 
A style guide is a document that provides a list of guidelines that highlight company standards across multiple online channels. This document highlights your brand identity by listing elements like font types, color codes, layout, and copy tone to help teams ensure your brand stays consistent. 
Style guides are helpful when starting a new web design process. They help lay out a clear path for how, when, what, and why web designers choose different elements (like buttons, images, or videos). A tip before starting your style guide is to know your target audience before you start! 
Here are a few examples of what style guides could include.
Guidelines for headers, titles, fonts, numbers, and symbols

Specific company spelling must-haves like a trademark sign

Word banks for words your company wants to use in all content media

Voice and tone guidelines (fun, clever, confident, etc.)

Color choices for images, backgrounds, fonts, and more
If you're in the process of creating a new style guide, here are some examples that could come in handy!
2. Quantitative and qualitative research
Quantitative data can help you see what users are and aren't engaging with on your website. This type of data is helpful for gaining insight into where you can make improvements to your website's usability.
Qualitative research can help you understand what your audience likes and dislikes. You get this data by observing how users behave or conducting interviews to gauge what users do and don't like. One form of qualitative research is when you gain insights from usability testing!
3. User experience (UX)
User experience (UX) refers to how users are experiencing and interacting with a website. Some important UX questions are:
How does a customer feel when they visit your website? 

Is it easy to use? 

Is it easy to navigate? 

Is it convenient? 
These questions help determine how well your website is laid out for your customer to get to the end goal. 
User habits constantly change, so there are always valuable insights available! Checking user behavior every quarter can give you great optimization ideas! A few other questions and factors that influence user experience are:
Is it easy to use?

Is it easy to find?

Is the website credible?

Is it accessible?

Is it valuable?
Make sure your customers and website visitors don't leave by creating a timeless user experience!  
4. User interface design (UI)
User interface (UI) design refers to the design, look and feel of elements on your website like colors, style, layouts, type, buttons, effects, and more. UI design follows principles that help make websites intuitive, simple, and easy to navigate.
5. Usability testing
Usability tests look at how users interact with your business, website, services, or products. 
You can gain valuable insights when observing how your audience behaves. Learn how certain elements make them feel. You can use this data to optimize how they experience your brand! 
Before launching a new product, service, or website, usability testing can help you find what users like and dislike. With these insights, you can make their experience with your brand a 5-star rating! 
There are many ways to conduct usability testing! Before launching a new product, a few offline tests can be done, including:
Guerilla testing:

These tests are conducted in public spaces to test user responses for products or services.

Moderated testing:

These tests are done in controlled environments, usually great for getting live feedback on products.

Live interviews or questionnaires:

These tests are great for getting honest feedback from a live audience!
Online usability tests are great for gaining continual insights. Heatmaps and user tests allow you to see how users are engaging with your website, with your products and services so that you can make improvements to capture more leads. Here are some usability testing tools and tips!
6. Prototypes
Prototypes are examples or mock-ups of your newly designed website, app, or products for users to test before launch! Prototypes are essential to any design process and are a great way to test user experience, discover technical or design problems, and gather valuable feedback from higher management or stakeholders.
7. Hypertext markup language (HTML)
HTML is a coding language that works together with CSS and Javascript to make your website visually appealing. A browser will read your HTML code and translate it into what your code is "telling" it to look like for you.
A basic example of an HTML code can be telling your browser you want an image inserted into a page or a bullet point list. 
While there are many elements to HTML coding, starting with the basics can help you understand how Google works! Here are some HTML best practices that could help you get started!
8. Cascading style sheets (CSS)
CSS is a sheet (style sheet) that helps to describe the layout of your HTML code. While HTML is used to show the ins and outs of your page (lists, text, image links), CSS is all about the layout (color, style, layout, type). Using CSS can save developers a lot of time and effort! 
If you're interested in learning about CSS or any web-based languages, Codecademy is a great resource! 
9. Accessibility
Your website should cater to users with disabilities! If your website is accessible, it means that you have followed proper guidelines to make this happen. Making icons or font sizes larger could help readability. There are many ways to improve accessibility. If you're thinking of making your website ADA compliant, getting a consultant on board could help!
10. Responsive design or layout
Responsive design is a critical element of any website.
The word responsive means that content, images, videos, menus, and forms on your website look seamless between multiple devices like mobile, desktop, and tablet. When you're on your mobile, the website should have a seamless experience! 
Over 50% of website traffic comes from mobile devices, so having a website that can adapt to any device is crucial!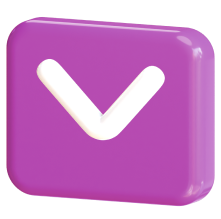 For even more digital marketing advice, sign up for the email that more than 190,000 other marketers trust:
Revenue Weekly!
Sign up Today!
Browse more web design terms
With this website design dictionary, your next conversation about your website and its design won't remain a mystery. 
Here, we've compiled a library of resources that cover additional web design terms. Check them out now!
Looking to stay up-to-date on web design? Check out Revenue Weekly — read by more than 190,000 marketers — and learn how to use web design to grow your company's traffic, leads, and even revenue!