Chicago SEO services from WebFX
At WebFX, we offer numerous SEO services to help you reach more qualified leads for your business. Here are a few services we offer:
SEO services
Boost traffic to your site and obtain more credible leads with our Chicago SEO services.
Local SEO services
Reach local leads in your area and help more people find your business through your Google Business Profile listing by investing in our local SEO services.
Learn More About Local SEO Services
Ecommerce SEO
Help more people find (and buy) your products by optimizing your ecommerce site for searches related to your products.
Learn More About Ecommerce SEO Services
Enterprise SEO
Our enterprise SEO services help large sites improve existing rankings, so you can reach more qualified leads.
Learn More About Enterprise SEO Services
Content marketing
Our content marketing services will help you boost qualified traffic to your website and increase your site's ranking in search results.
Learn More About Content Marketing Services
SEO audit
Want to know where your SEO currently stands? Our SEO audit services will analyze your website's on-page, off-page, and technical SEO and provide you with insight on how to improve your SEO.
Learn More About SEO Audit Services
Independent research from Clutch has named WebFX the
top SEO company

in the United States.

Clutch has personally interviewed more than 250 WebFX clients to discuss their experience partnering with us.

Read More Clutch Reviews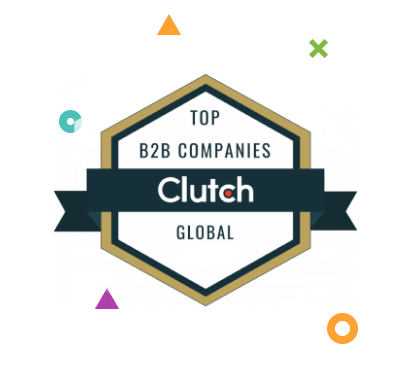 Why you should hire WebFX as your Chicago SEO company
When it comes to hiring a Chicago, IL SEO company, you want to work with the best. If you're looking to work with a top SEO company, look no further than WebFX.
Here's why you'll want to work with us:
1. We're a full-service digital marketing company
As you develop your SEO campaign, you may find that you need more for your business. You may want to redesign your site to keep traffic engaged on your page, or use pay-per-click (PPC) ads to drive more qualified leads to your website.
If you hire a company that only offers SEO services, you'll have to hire additional agencies for the other services. It will create more headaches and frustration for your business — and more importantly, you.
At WebFX, that's not a problem! We're a full-service digital marketing company, which means we offer a complete suite of digital marketing services to help your business thrive online.
So, if you decide you want to expand into new territory and add new strategies, you can talk to your dedicated WebFX account manager about getting started!
2. We create custom campaigns
Your business is unique, and you need an individualized SEO plan to go with it. At WebFX, we customize your plan to fit your business's needs.
Our team will take the time to get to know your business, your company values, and your industry.
We'll evaluate your competition to understand where you fall in the market. With all this information, we'll deliver an SEO campaign that works for your business to help you see success with your SEO strategy.
3. We have a team of experienced marketers
When you invest in Chicago, IL SEO services, you want to work with people who know SEO better than anyone else. At WebFX, we have a team of over 500+ experts that will bring their knowledge and expertise to your campaign.
Our award-winning team of experts has over a decade of experience in creating SEO campaigns that maximize your reach and drive valuable traffic to your page.
Additionally, our team stays up to date on the latest trends and changes. As ongoing learners, we take the time to learn what's new with SEO and use that information to make your campaign even better. We have over 1.6 million hours of expertise!
4. We create campaigns our clients love
When you invest in Chicago, Illinois SEO services, you want to partner with an SEO company that makes their clients happy. The best way to gain insight into how a company treats their clients is to look at client testimonials.
At WebFX, we have over 1000 client testimonials that attest to the great work we do. Check them out to see what it's like to partner with us!
We also have a 91% client retention score — that's 488% higher than the nationwide average — because we deliver campaigns that help our clients thrive online.
5. We know how to drive results
When it comes to choosing the right Chicago, IL SEO company, you want to choose one that will help you grow online and offline. At WebFX, we know how to drive results that help your Chicago business thrive both online and offline.
In the past five years, we've driven the following results for our clients:
$3 billion in sales
7.8 million leads
5.2 million phone calls
12.9 million transactions
We know how to drive results.
By investing in our Chicago, Illinois SEO services, we can drive results for your business, too.
6. We offer transparent reporting
When you invest time and money into your marketing campaigns, you want to know if it's working. With our transparent reporting, you'll gain valuable insight into your SEO campaign.
Our transparent reporting enables you to see valuable data like traffic, clicks, and conversions. You can see how many pages someone visits on your site and how long they spend on your pages. This information helps you understand your audience and if your campaign is working.
Additionally, you'll get insight into your return on investment (ROI) from SEO.
To help you keep track of all your data, we offer client-exclusive tools like MarketingCloudFX and Nutshell. These tools help you gather and store this valuable data, so you can use it to improve your SEO campaign and drive better results.