Charlotte SEO Services
Improve your website's traffic and earn more credible leads and revenue with search engine optimization (SEO).
At WebFX, our Charlotte SEO company helps your business make the most of SEO.
With custom strategies, dedicated account managers, and advanced marketing tech, we can help your company earn more from your local Charlotte SEO services.
If you want to expand your online reach and earn more revenue, we can help. Contact us online or call 704-802-1057 to speak with one of our experts today!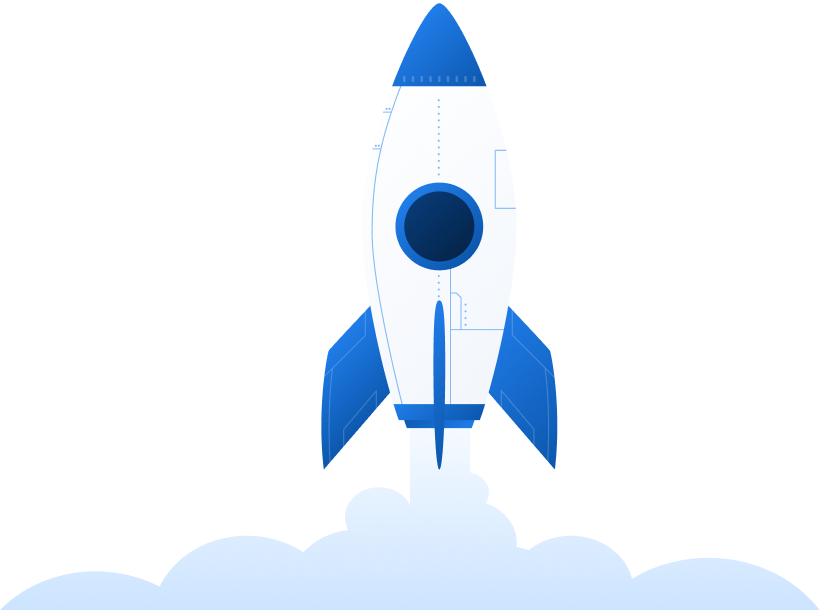 Why make WebFX your Charlotte SEO company?
SEO is an excellent method to help your business earn more traffic, leads, and revenue.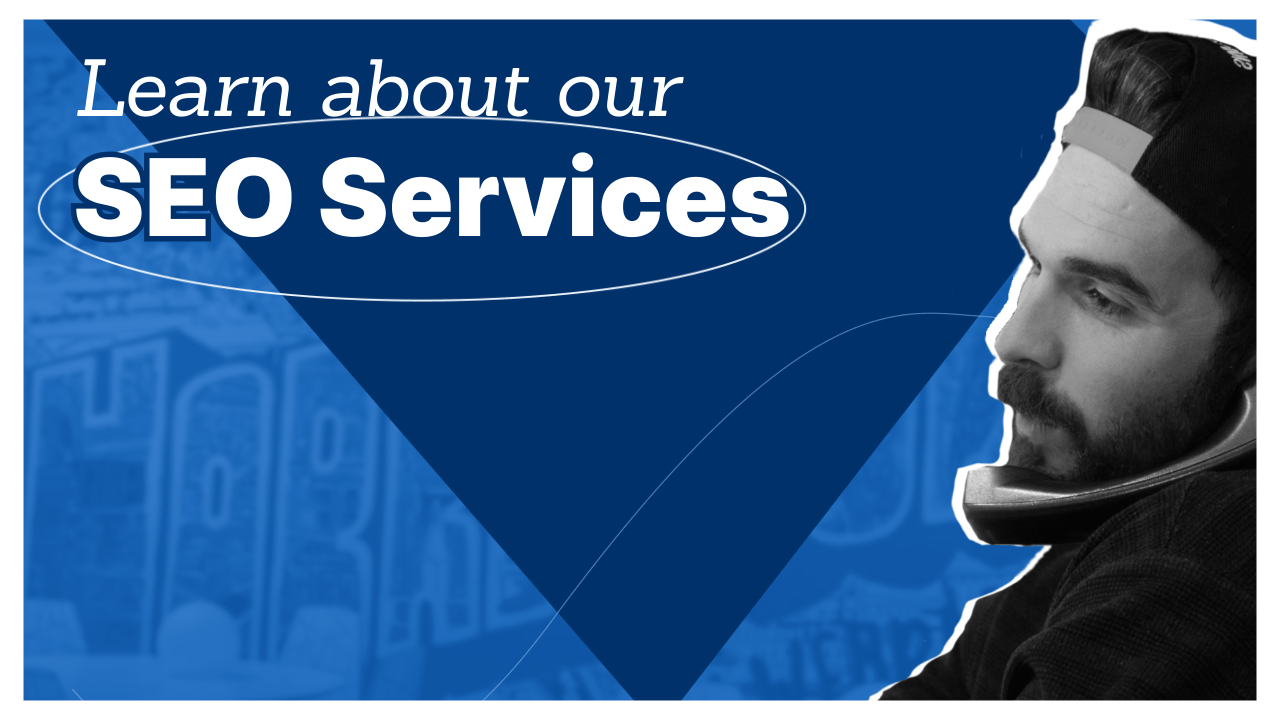 If you want to earn the best possible results from your SEO campaign, you need an SEO partner you can trust. At WebFX, we're one of the best Charlotte SEO companies — and for a few reasons, including:
Experience
At WebFX, we have decades of experience in SEO. We're a trusted SEO agency for small-to-midsize businesses and specialize in customized — not cookie-cutter — SEO plans. Our award-winning team of 450+ experts will help you create a campaign that works for your Charlotte business.
Results
If you're looking for results, we know how to drive them. To date, we've driven over $3 billion in sales and over 7.8 million leads for our clients — and that's only in the past five years. Our Charlotte SEO firm brings an unmatched dedication to driving real results, and growth, for your business.
Client satisfaction
Our clients love the work we do for them. In fact, a client retention rate of 91% makes our Charlotte SEO company their long-term partner. We also have over 1,020 client testimonials from a variety of industries. Check them out to see what it's like to partner with our team for search engine optimization in Charlotte, NC!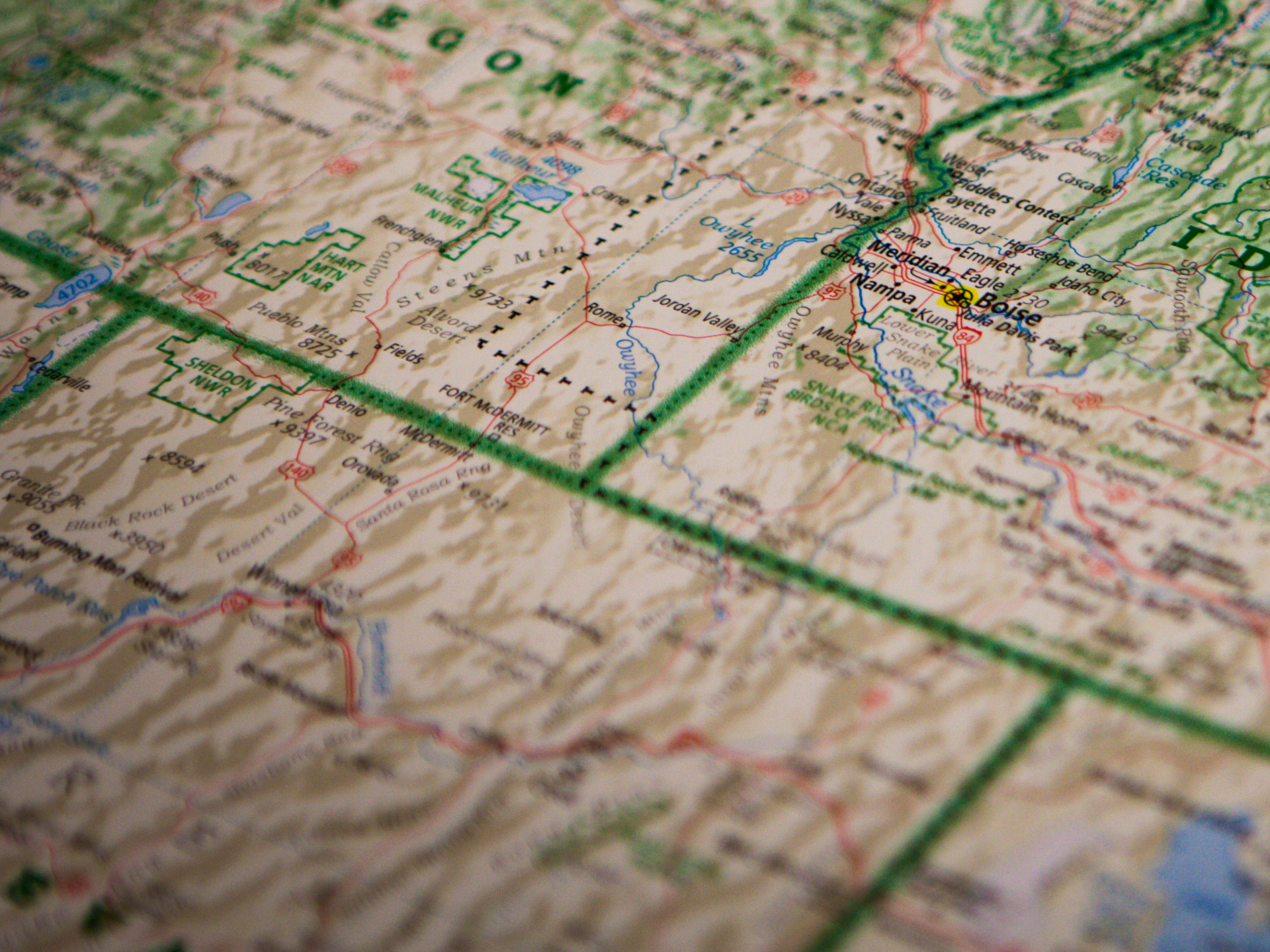 Local Success
WebFX has partnered with numerous local businesses in North Carolina to help them grow with digital marketing. We've helped to implement campaigns including SEO, PPC, email marketing, and beyond.
How our Charlotte SEO agency builds your strategy
Curious about how our Charlotte SEO firm creates, launches, and manages your SEO strategy?
At WebFX, our SEO company in Charlotte takes a strategic approach to build your SEO campaign:
Get a dedicated account manager: Before we move forward with creating your custom strategy, we partner you with a dedicated account manager. Your account manager will most likely have experience with your industry, which gives your plan an extra layer of competitiveness.
Conduct research and analysis: Next, your dedicated account manager begins researching your industry, products or services, audience, competitors, and more. Their in-depth research and analysis allow for a competitive and informed strategy that takes your business to the top.
Complete a site audit: During this stage of our Charlotte SEO services, your account manager also audits your website. An SEO audit reveals opportunities for improving your site's SEO and rankings in search results.
Create S.M.A.R.T. goals: Following their research, your dedicated account manager can create specific, measurable, achievable, realistic, and timely goals for your SEO campaign. These goals align with and support your company's overall goals for growth.
Set up campaign tracking: Next, your dedicated account manager gets your SEO strategy ready to launch. They set up essential tracking and monitoring, like in Google Analytics and Google Search Console, to track the performance of your SEO.
Launch SEO strategy: With your analytics programs set up, your dedicated account manager can launch your SEO strategy. Your campaign may include a range of action items, including optimizing past content, like service pages, with valuable keywords or decreasing page load times.
Deliver routine SEO reports: Transparency matters to our Charlotte SEO company, which is why we provide your business with regular SEO reports. These reports provide a complete walkthrough of your strategy and results, making it easy for you to follow your SEO campaign.
Implement SEO improvements: Finally, your dedicated team of Charlotte SEO experts continue to tweak, tailor, and improve your SEO strategy to deliver even better results. As SEO is an ongoing strategy, it also requires continuous maintenance and upkeep, which our team provides.
If you'd like to learn more about our Charlotte SEO services, contact us online today!
Independent research from Clutch has named WebFX the
top SEO company

in the United States.

Clutch has personally interviewed more than 250 WebFX clients to discuss their experience partnering with us.

Read More Clutch Reviews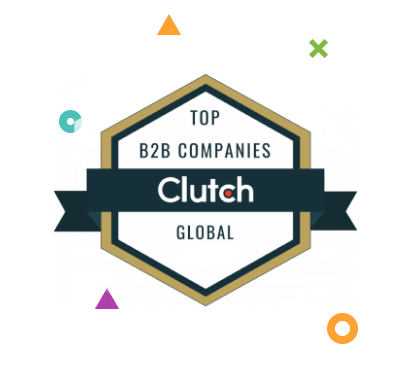 What is SEO? (And why does it matter to Charlotte businesses?)
SEO is the process of boosting your website's ranking in search results for keywords related to your business. When you boost your site's ranking, more leads will find your site and click on it.
With 93% of all online experiences starting with a search engine, it's important to get your website to rank in the results. People are constantly conducting searches online, and ranking in top search results will help more qualified leads find and contact your company.
Since SEO helps you reach people who are already searching for businesses like yours, it will help you connect with leads that are most likely to purchase.
It's important to note that results from SEO aren't instantaneous, but investing in SEO will set your Charlotte, NC business up for long-term success.
Three key aspects of Charlotte SEO services
When you create your SEO plan, there are some aspects that play a significant role in shaping your campaign. You want to make sure that you include these three aspects in your SEO plan (or as part of your Charlotte SEO services) to ensure maximum results.
If you're partnering with our Charlotte SEO firm, don't worry. We already include these essential SEO features as part of your custom strategy.
1. Keyword research
Keyword research is crucial for your SEO campaign. When people search keywords related to your business, you want to appear at the top of search results. This means that you will need to target keywords that potential customers search online.
So, how do you choose the right keywords?
There are numerous keyword research tools you can use to generate a list of keywords. It is important that you focus on long-tail keywords, which are keywords that contain three or more words. These keywords are better than short-tail keywords, which only contain one or two words.
Long-tail keywords are better for your campaign because they generate better results. Your leads are using specific terms in their search queries. They do this to generate the best search results.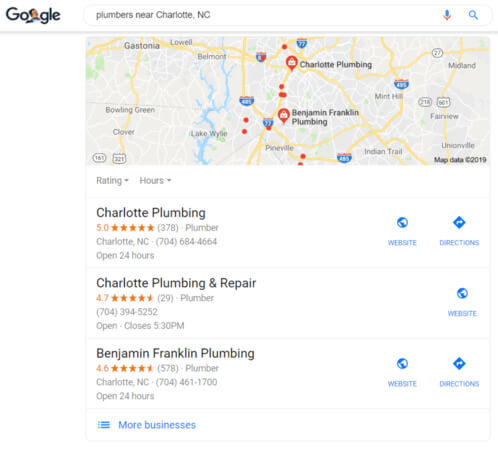 An example of a long-tail keyword is "plumbers near Charlotte, NC." This is a specific keyword that someone would use to find a business. On the other hand, a short-tail keyword, like "plumbers," isn't very specific, and the searcher could be searching for any number of things.
When you optimize your site for long-tail keywords, you will attract leads that are most likely to become customers. In other words, you will avoid wasting money trying to reach people who aren't interested in what you offer.
Conducting keyword research and optimizing your site for keywords your audience searches online is a crucial first step for your SEO campaign.
2. Integrating keywords
Another important aspect of SEO is keyword integration. Once you select your long-tail keywords, you need to include them in key areas of your site. When Google crawls your pages, it looks for keywords to understand the content of your page.
There are numerous places you can integrate keywords for your campaign. This includes the headings, title, body text, and meta description of your pages. These are all great places to help your page rank for a keyword.
As you integrate keywords, be sure that you don't overdo it. This leads to keyword stuffing, which negatively impacts your rankings.
3. Earn backlinks
If you want to rank at the top of search results, you will need to earn backlinks from other high authority websites. Backlinks are valuable because they help establish your Charlotte, NC business as an authority in your field.
Earning backlinks sends a signal to Google that your information is credible and valuable. This will help you earn higher rankings, so more leads can find your business.
Creating quality content is one of the best ways to earn backlinks. There are numerous types of shareable content you can create, including videos, infographics, and blogs. These all provide your business with the opportunity to connect to authority sites.
It is important that you create industry-specific content. You want to drive in leads that are interested in your business, so it is best to refrain from content that does not pertain to your business or industry. You won't attract the right leads if your content isn't tailored to topics in your industry.
When you create content, you can reach out to these authority sites and invite them to check out your content. If they like what they see, they may use it on their own page as a resource and include a link to your site. You will start to form relationships with authority sites and earn more backlinks.
By earning more backlinks, you will improve your site's ranking. This will allow you to obtain more valuable traffic for your Charlotte, NC business.
Learn how we increased traffic by over 40%, and conversions by over 100% for an ecommerce client.
Read the Case Study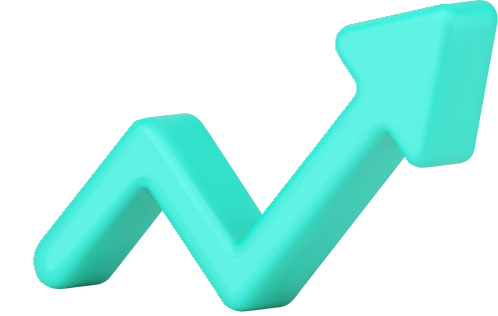 Get started with Charlotte SEO today
With a strong SEO plan from WebFX, you can take your Charlotte, NC business to new heights.
From receiving more calls from potential clients to earning more business during your slow season, our team can generate real results for your company.
If you're ready to start seeing results, contact us today to see how we can help you create a customized plan for your business.
We look forward to hearing from you!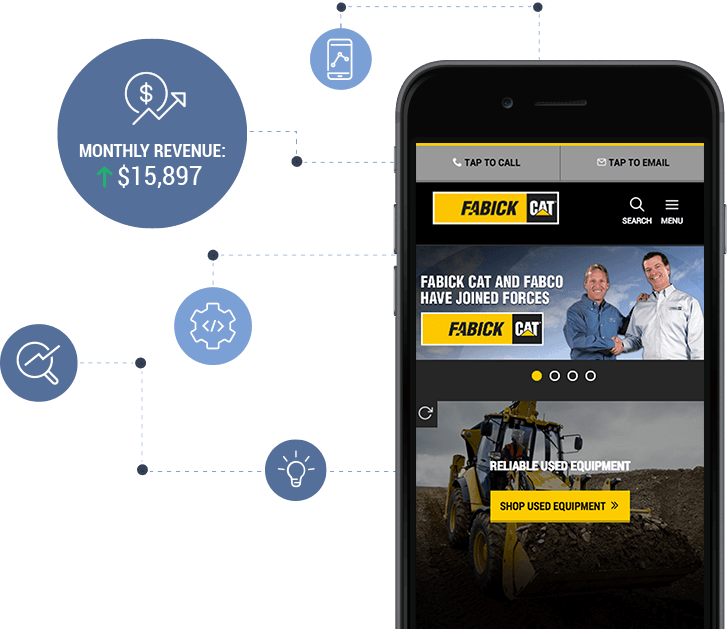 Are you interested in learning more about how your business can use Internet marketing to increase your sales and attract more customers?
Contact us today to speak with a strategist and hear about our custom plans.
Unlock revenue growth for your business with our world-class expertise.
Our team is made up of elite designers, developers, and marketers. For us, it's not just a job — it's a driving passion. And that passion has led to some of the best work on the web.
Don't take our word for it! We're proud of our many customer testimonials on Clutch. We've earned a 4.9 out of 5 with over 260+ ratings.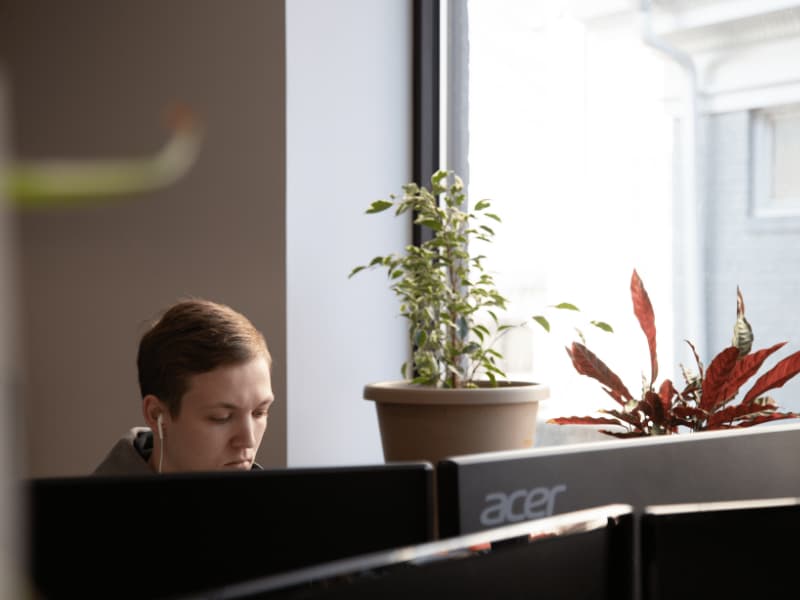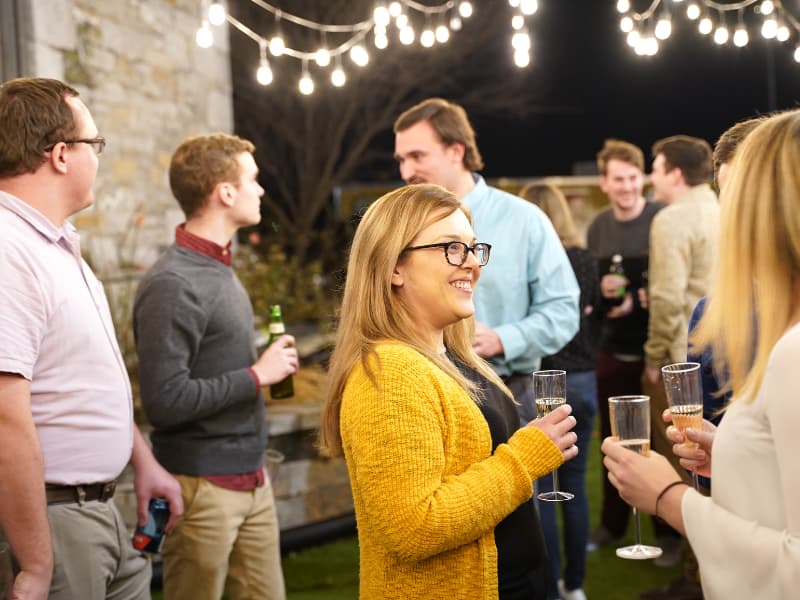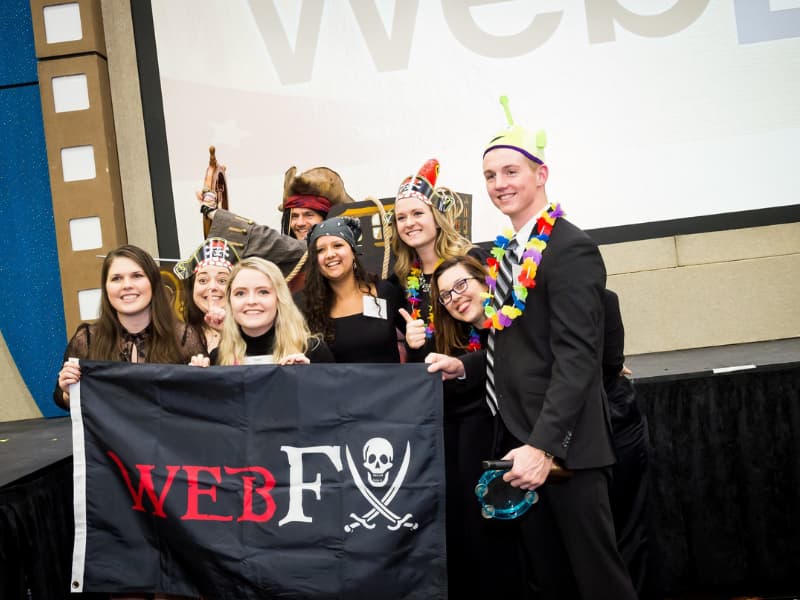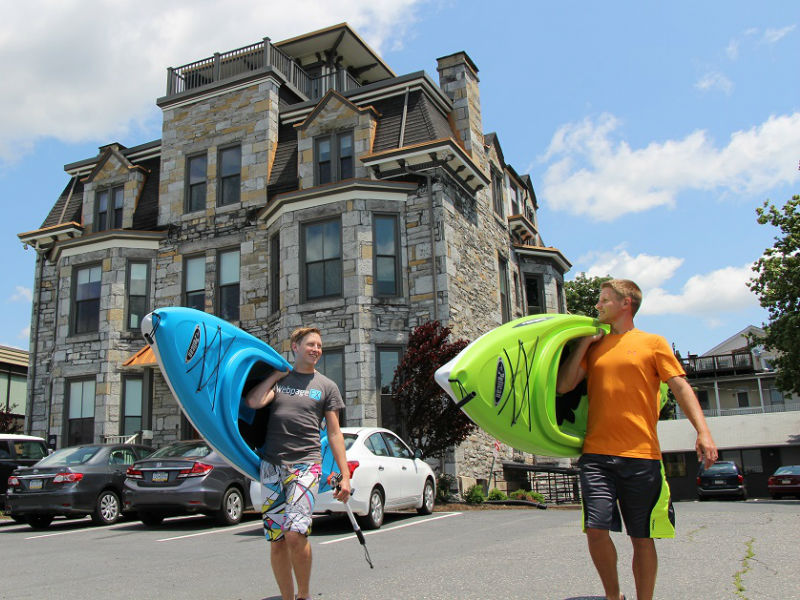 Driving Digital Revenue For Our 1,020+ Satisfied Customers