Your Introductory Local SEO Guide
Imagine this: You search for "best italian food near me" and a group of three local search results pop up at the top of the search engine results page. Their locations are indicated on a map of the town you're currently in, and you see ratings and reviews with each restaurant listing.
You choose the result with the best review after clicking on their website and discovering from their driving directions that they're just down the road from you. In this scenario, your experience was made possible by local search engine optimization (SEO).
Local SEO is a fantastic way to market your own local business to people in your area. But what is local SEO and how does it work? Read on for a full local SEO guide!
Then subscribe to Revenue Weekly — the email newsletter from the marketing agency with over 20 years of experience — for more digital marketing information!
What is local SEO?
Local SEO is a facet of search engine optimization that works to improve a website for a specific area. Many local businesses, such as bakeries, retail stores, bowling alleys, law firms, and more utilize local SEO to target users who are closest to them and are more likely to convert.
When you think about it, a Philadelphia bakery wouldn't want their business listing to show up in the search results for someone currently in Nebraska, would they? Of course they wouldn't! That Philadelphia bakery is going to have the most success by targeting their digital marketing to the customer base closest to their place of business.
By optimizing local SEO, a business is better able to draw leads from the traffic that is closest and most relevant to them, which leads to an overall increase in value for their business' marketing efforts.
How does local search work?
Local SEO may seem daunting at first, but it's actually quite simple to understand. Essentially, Google pulls "local signals" from various sources, including business websites, social profiles, review platforms, and more to determine which local results will be most relevant for a user entering a query with local intent.
Remember the Italian food example from the beginning of this post? That's a prime example of local SEO in action. You're hungry for Italian food, so you search for nearby Italian restaurants. Google delivers local results to your current location, providing you with the most relevant information to better inform you and your decision on where you should eat.
Whichever restaurant you choose is most likely optimizing for local SEO to some extent. That could mean maintaining their Google Business Profile listing, including location-specific content on their website, adding their location to title tags, and more.
There are so many possibilities when it comes to local SEO. Simply by optimizing one local SEO-focused item, you may be able to position yourself ahead of others in your local industry. And when you're able to take two, three, four steps beyond that, you can assert yourself as an imminent threat to your local competitors.
How to optimize for local SEO
There are many ways to approach SEO, but there are a handful of best practices to follow to help your business grow in local search results. Below is your local SEO guide for driving the best results.
Optimize your Google Business Profile listing
The first step you should take in optimizing for local SEO is creating or improving your GMB listing. Your GMB listing may show up in what Google calls the Local Pack — a group of about three business listings displayed on the first page of search engine results.
These listings often receive the most impressions and clicks due to their preferred position on SERPs, and your business, too, can land one of these premium spots by optimizing your GMB. Ensure that your business hours, services, name, and contact information are all up to date.
For added value, consider uploading a Google post or promoting an event on your listing as well.
Rake in the reviews
When you research restaurants in your area, do you ever look at the reviews and ratings? If you're like the vast majority of internet users, the answer is yes.
Reviews and ratings are a significant trust factor to not only users, but search engines as well. Businesses that encourage positive reviews on their GMB listing, website, and review sites like Yelp and TripAdvisor are more highly favored by users and search engines.
Ensure your NAP information is consistent
To signal to search engines that your business is what it says it is and is located where it says it's located, ensure that your business name, address, and phone number (NAP) are the same on all of your listings across the Internet.
Without consistent NAP info, you'll end up getting penalized in search results by Google, since it won't know which information is accurate and will therefore avoid showing any of it.
Build location-specific pages on your website
If your business has more than one location, consider building location pages on your website. These pages will provide users (and search engines) with your NAP and other location-specific information, such as business hours, parking information, directions, promotions, and more.
Include the location of your business wherever possible
To alert Google that your business is in or near a location, include your city, county, or state name wherever it makes sense. This may include your title tags, meta descriptions, location page copy, About Us page, etc. There are so many possibilities!
Create local content
Assert yourself as the local authority for your business industry by creating and publishing local content. This content is most commonly stored on your website's blog or news page, but can be applied to other areas if it makes sense for your website structure.
Examples of local content for a veterinarian office in Boston may include "where to buy organic cat food in Boston" or even "best dog parks in the Boston metro area."
Make sure your website is mobile-friendly
A large number of queries with local intent get conducted on a mobile device. Just think: When you're out shopping with friends in a town you don't go to often, don't you look up places to eat for dinner on your phone? This is the case for many others, so make sure your website is mobile-friendly for these users.
Participate in your community
A great way to improve your local SEO is by being active in your local community. Sponsor local events or sports teams, hold fundraisers at your storefront location, or even donate to a local charity. You may earn free press from local news about your community contributions.
Make sure that whatever online news your business gets spotlighted in includes a link back to your website. These links can further build your domain authority and can increase your local rankings on SERPs.
Perform a local SEO competitor analysis
Understand how your local competitors are doing in their local SEO efforts. Ask questions like:
Are any showing up in the Local Pack?

Do any have specific location pages on their website?

How do they include their location in their language (think title tags, meta descriptions, and on-page SEO copy)?

Are your competitors creating local content on their blog?

Are their websites mobile-friendly?
Then, take what you learn and incorporate it into your local SEO strategy.
Interested in more local SEO resources?
If you're looking for some additional local SEO resources, try out some of the pages below!
Missing your target audience?
Without the right promotion and content distribution, you'll miss the bullseye every time.
Always hit your target audience with WebFX
We use a variety of strategies to help you appeal to your target audience with stellar content, link building, retargeting, and so much more.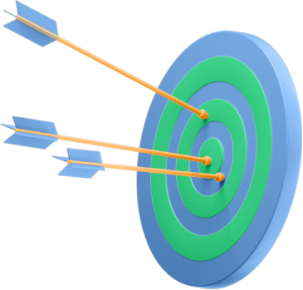 Learn more about local SEO
Interested in learning more about local SEO and other high-impact trends in the SEO industry that could propel your business to the next level? Then our email newsletter is an excellent resource for you! Subscribe to learn more about digital marketing from industry experts.
For comprehensive information about our industry-leading local SEO services, check out our pricing and list of services. When you partner with us, you'll get help implementing all the above tips and more.
Just call 888-601-5359 or contact us online to get started today!