September 22, 2023
11 minute read

Macy is a marketing writer with over five years of experience creating content for dozens of industries including food and beverage, home services, and education. She also specializes in creating SEO and PPC content. Her work has been featured by Search Engine Journal, HubSpot, Entrepreneur, Clutch, and more. In her free time, Macy enjoys trying new crafts and reading comic books.
When you're busy managing multiple facets of your digital marketing, it can feel like you never have enough time to do everything –– especially when bogged down with tedious tasks. With the help of marketing automation, you can free up your time to focus on more pressing tasks.
But what can you automate with your marketing? To get some ideas, we've created this list of 10 marketing automation examples to give you ideas of what you can automate to simplify your marketing strategy:
Keep reading to learn more!
And if you need help automating your marketing strategy, our team of over 500 can help! Contact us online or call us today at 888-601-5359 to speak with a strategist about our marketing automation services!
Measuring the metrics that affect your bottom line.
Are you interested in custom reporting that is specific to your unique business needs? Powered by MarketingCloudFX, WebFX creates custom reports based on the metrics that matter most to your company.
Leads

Transactions

Calls

Revenue
Learn More

1. Welcome emails
So, you've just earned yourself a new client — congratulations! Don't let your joy over your recent acquisition overshadow your need to keep this new customer loyal. Fortunately, with marketing automation tactics, you can welcome every new client who joins your business.
Sending a welcome email is more than a great way to create a positive first impression. On average, welcome emails can help you generate 320 percent more revenue than compared to a promotional email.
They're also more likely to lead to clicks and opens, too.
It takes a well-crafted and strategically outlined message to reap these benefits.
This example from Spotify showcases how a clean and simple design can make a positive first impression with subscribers. They use a simple yellow and pink design to greet the subcriber and remind them what they signed up for.
A welcome email doesn't need to be over-the-top. It can be a simple, automated message that just makes new people feel welcomed.
2. Win-back programs
You can't keep 100 percent of your clients dedicated to your services — but you can improve your existing client retention with marketing automation. Win-back programs are the perfect way to reconnect with your clients and reignite interest in your brand or services.
Harvest, for example, creates a simple email that highlights what their customers love about the service as a selling point to get people to reactivate their trial.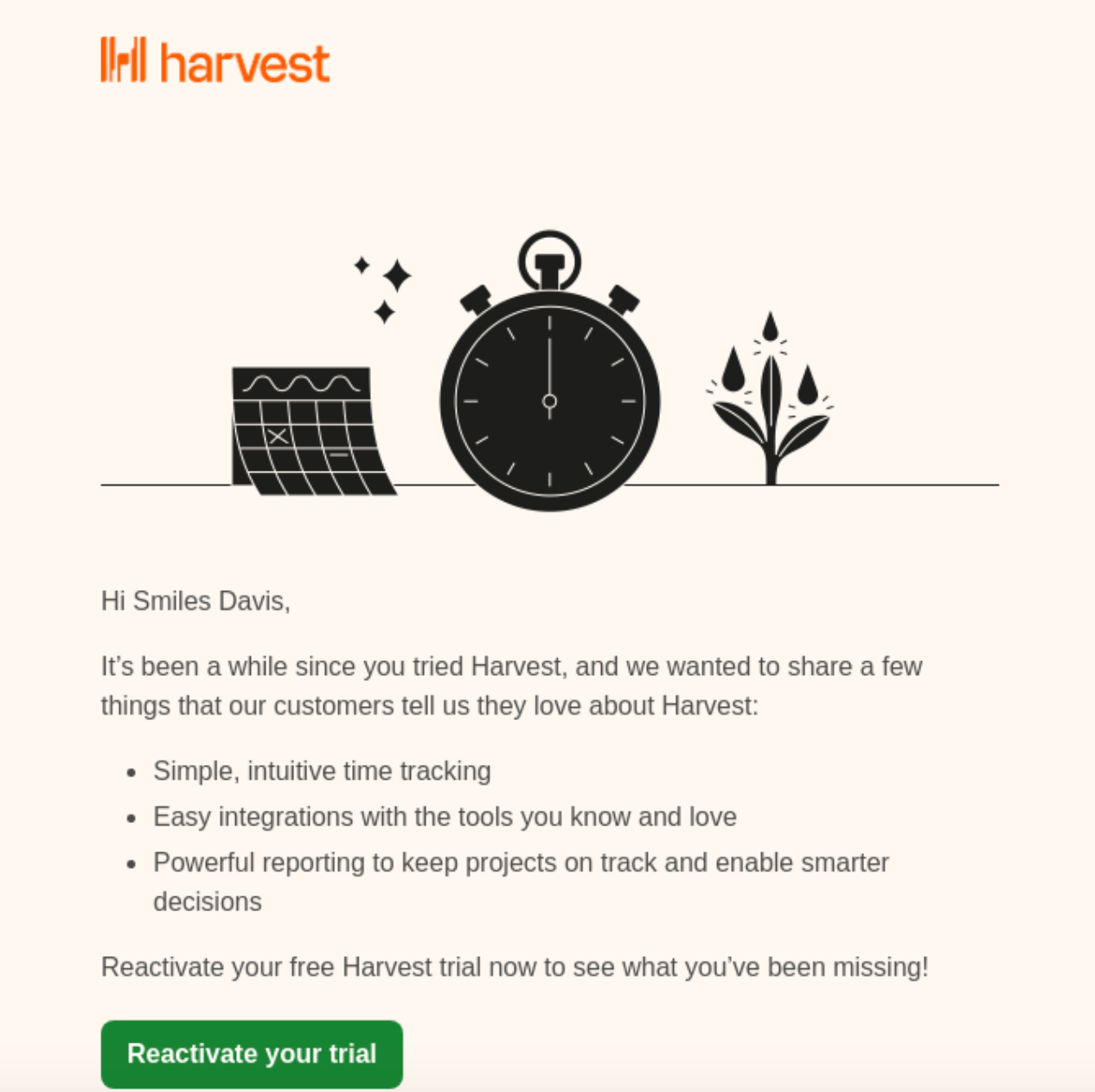 The email also includes a relevant call to action (CTA) button inviting people to reactivate their trial and try Harvest again.
Using marketing automation can help you reach out to people who no longer engage with your business and reignite their interest in what you offer.
3. Downloadable gated content
Next on this list of marketing automation examples, let's talk about gated content. Gated content is useful for a handful of reasons.
Not only do you get to generate new leads, but you also get to provide users with helpful information. That's why downloadable gated content is a proven strategy for lead generation, as well as another example of marketing automation.
Nutshell, for example, provides downloadable content for website visitors in exchange for their email.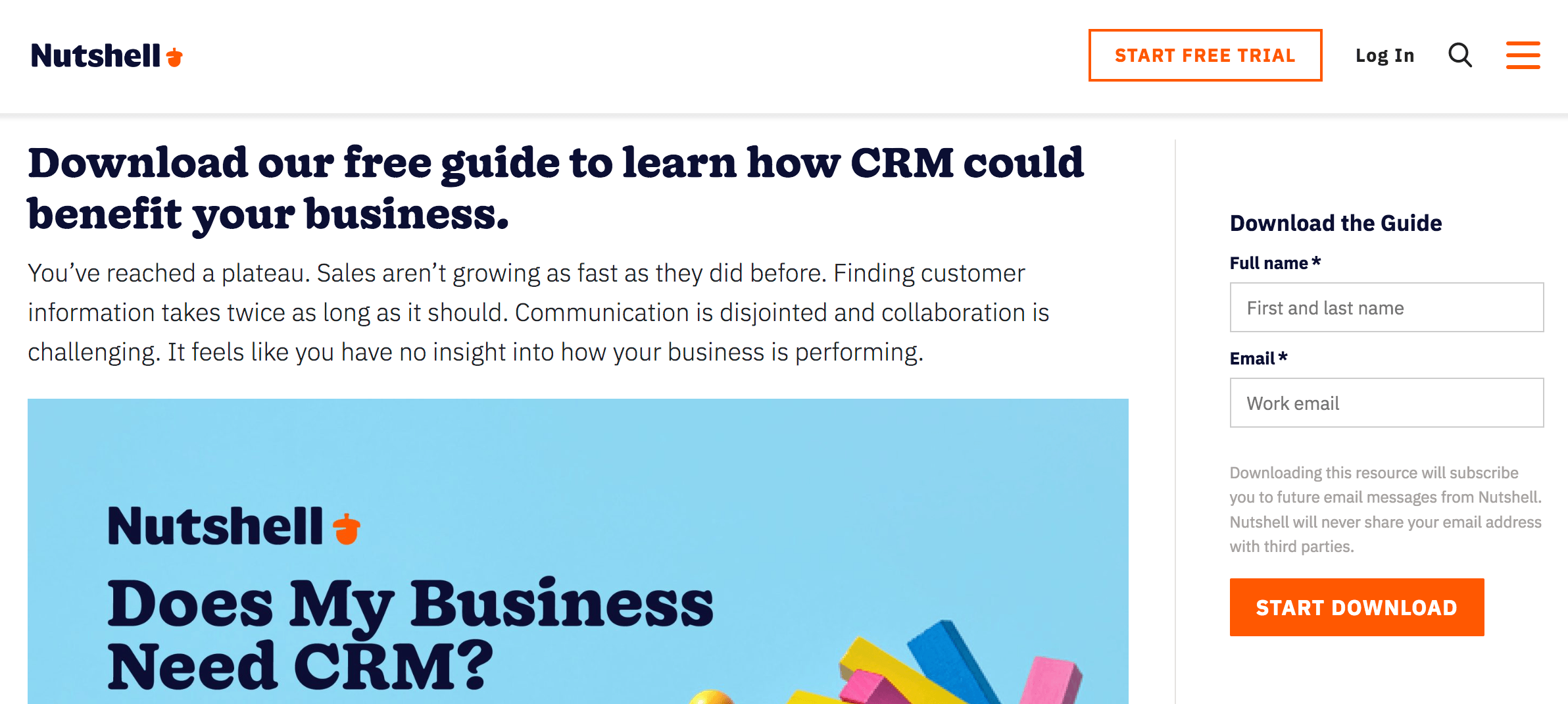 They provide a helpful guide that website visitors want and a simple form to allow them to download it and get the free guide. In exchange, Nutshell gets the user's contact information and capture that lead.
4. Lead magnets
For companies today, getting leads can take a lot of time and energy.
In marketing, your magnets are how you go about earning your leads. Magnets typically consist of any measures that help you gain a user's information. These measures can include video series, exclusive podcasts, and even contests.
However, it's a time-consuming process.
Fortunately, lead magnets are easy to automate.
Take Warby Parker as an example.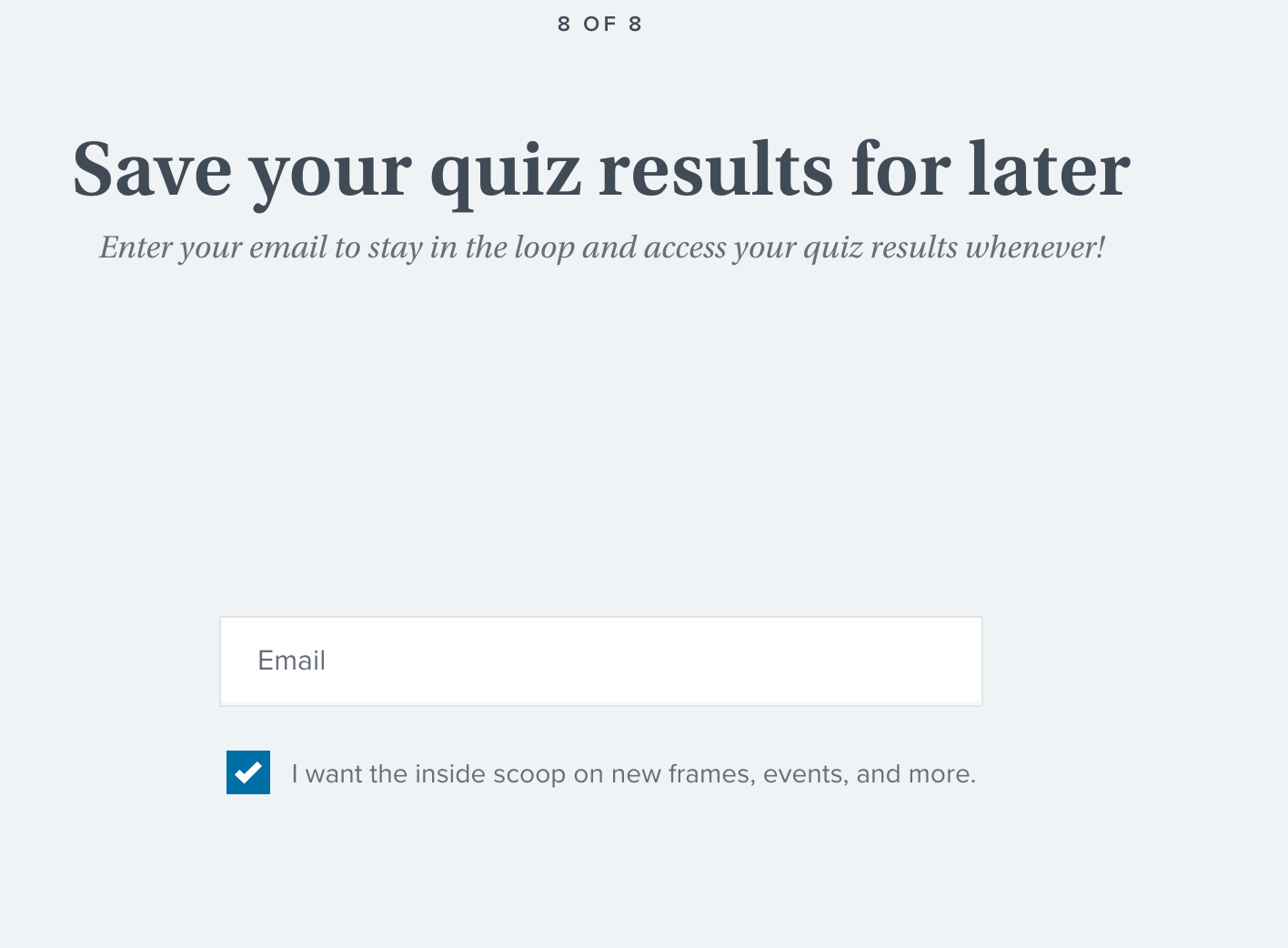 When users first visit their page, a visual display of the company's stylish glasses options greets them. On that image, the CTA text encourages users to take a quiz to receive custom recommendations for eyeglasses.
After the quiz, users are encouraged to join the company's newsletter.
Good agencies have more than 50 testimonials.
Great agencies have more than 100 testimonials.
WebFX has over 1000+ glowing client testimonials.
See What Makes Us Stand out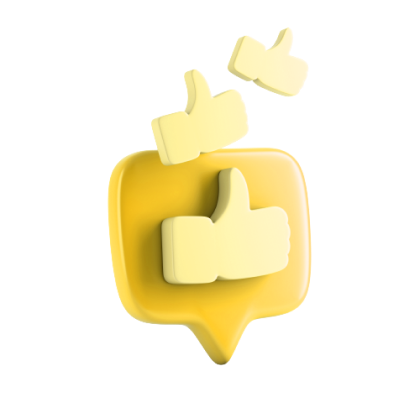 This marketing tactic works because it offers shoppers customized results, as well as promises updates on the latest frames, events, and promotions if users become an email subscriber. Plus, the company's location finder makes it easy for consumers to find a store near them.
If your business offers a range of products, you can use this marketing automation example. Even if you provide services, you can use a quiz to help consumers pick the right package for their home or business.
5. Abandoned shopping cart emails
Surveys show that roughly 54 percent of consumers regain interest in a company after receiving a reminder email. So, don't get discouraged by abandoned shopping carts just yet. You can use marketing automation to motivate those shoppers to check out.
If you operate an ecommerce business, for example, you may find that you deal with consumers leaving items unpurchased in their virtual shopping carts. You can start sending out an automated abandoned shopping cart email to remind them of what they were interested in and get them to purchase.
Fabletics does a great job of inviting users to look at their carts again.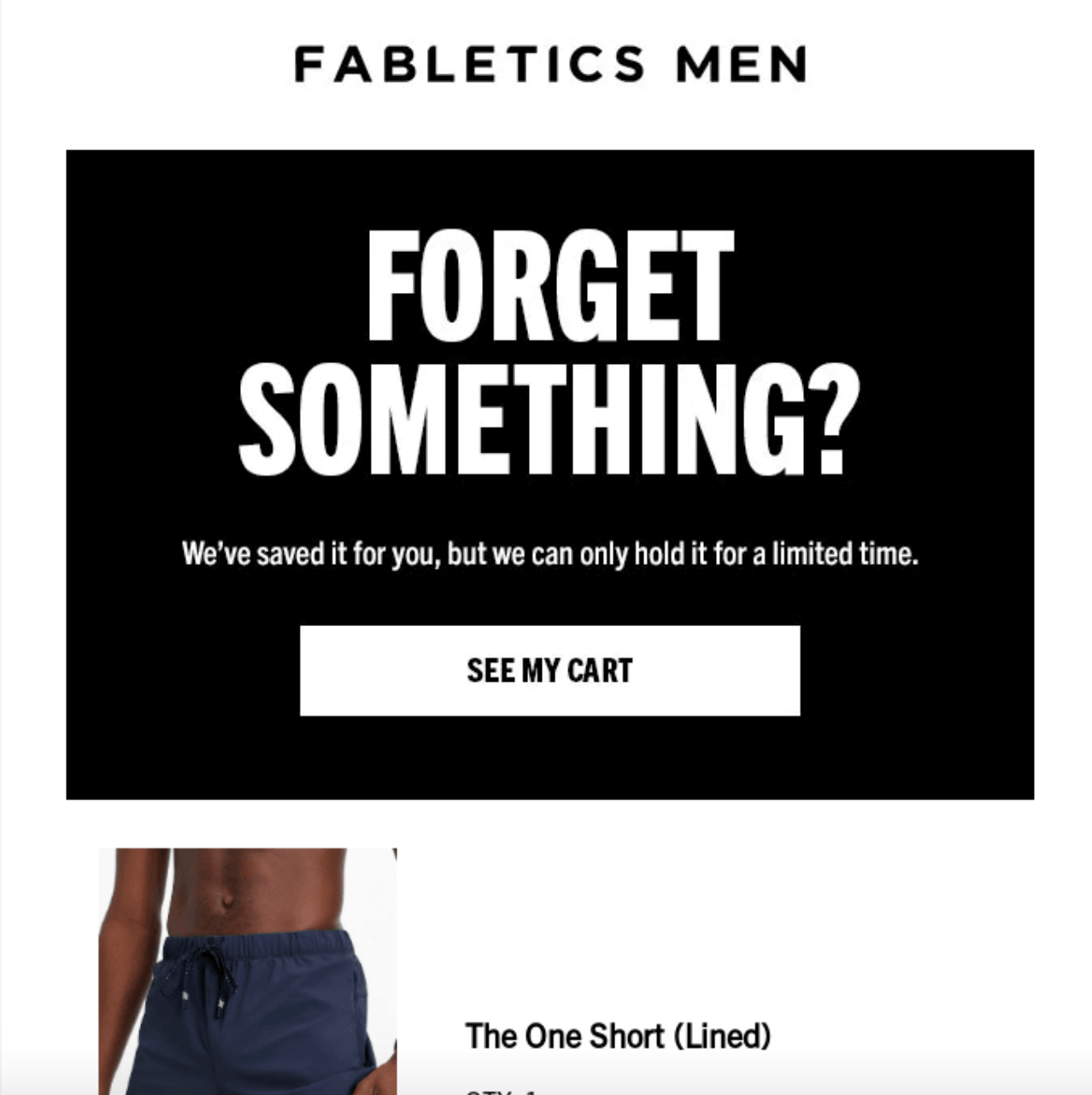 They use a big bold heading that asks the question "Forgot something," which immediately prompts users to remember they had put products in a cart on their website. The email also contains picture of the products that were left in the cart to remind users.
Additionally, Fabletics creates a sense of urgency by letting the subscriber know that they can hold the items but not for long.
Using marketing automation for abandoned cart emails is a great way for you to draw shoppers back to their carts and get them to purchase.
6. Onboarding campaign
After being installed a month, apps lose an astonishing 90 percent of average daily users. Companies without an app aren't strangers to the difficulties of keeping users interested in their products or services, either.
Fortunately, onboarding campaigns make it easier to convert consumers into loyal clients.
RunKeeper, a GPS tracking app, provides a funny yet useful example of marketing automation at work. When users download the app but don't use it to track their steps, the app sends a personalized email to help get users back on board.
The email captivates the reader's attention from the moment they open the message and see the personalized "note." Plus, the clear CTA instills a sense of urgency in users to use the app as soon as possible.
As this marketing automation example demonstrates, your business needs to get creative when it comes to capturing user attention. It also emphasizes the usefulness of email, which can help your company interact with users — especially if they're not using your app.
7. Transactional emails and updates
Your clients want to feel confident every time they finalize their purchase.
With online shopping, however, they don't feel the same assurance as when walking out of a brick-and-mortar store with their new items in their hand. That's why ecommerce companies send a series of emails to track an order's progress.
These emails can include:
Order confirmation
Shipment confirmation
Delivery confirmation
If you operate an ecommerce business, these confirmation emails are crucial.
Customers want to know that their online purchases have processed and are on their way to their home. A useful confirmation goes beyond providing tracking numbers and expected delivery dates, however.
A smart strategy for these emails focuses on a referral program or future purchase discount.
Crocs does a great job of providing helpful information users need to know about their order. They also provide a tracker so shoppers can see the stages of ordering.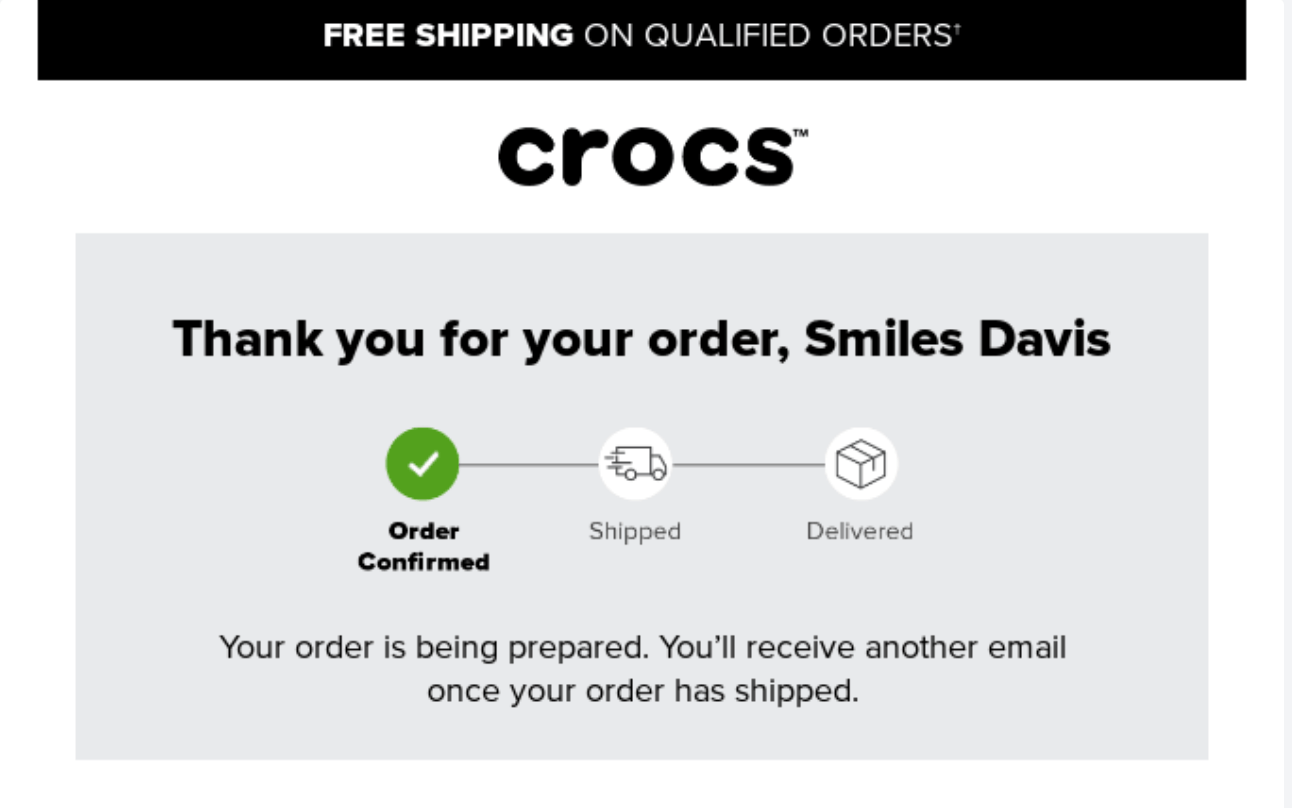 With this marketing automation strategy, your business can keep shoppers up-to-date on their current purchases, as well as encourage them to buy from your company again. Plus, you motivate users to share your company with their social circle.
8. Loyalty program notifications
Looking for more examples of marketing automation? Try using marketing automation for your loyalty program.
A simple way to automate your loyalty program is to create emails promoting your rewards program.
You can create and automate emails to automatically send to subscribers and invite them to join your loyalty program, like McDonalds does. McDonalds highlights the benefits of joining their rewards program, like 20% off their order.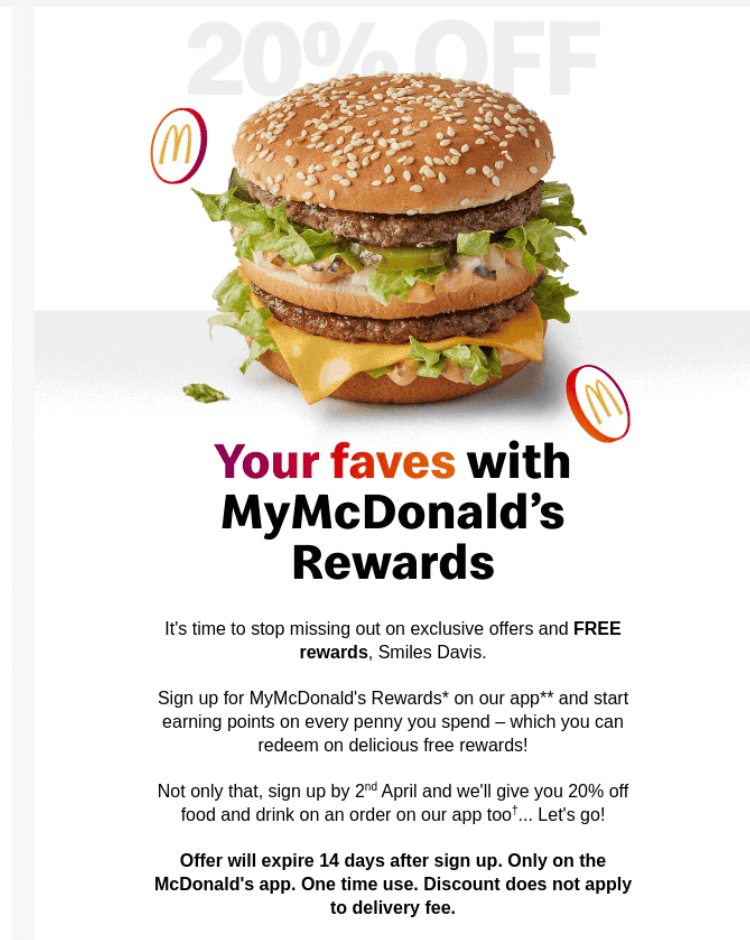 For people who already are in your loyalty program, you can automate your promotional emails to them. Whether you offer double points, special discounts, or something similar, you can use email automation to send people the information to promote your offer.
You can also automate emails to remind loyalty members how close they are to a reward, what rewards they can get, and more.
Using marketing automation helps you keep loyal customers engaged and purchasing from your business.
9. Special occasion emails
Next on this list of marketing automation examples, let's look at using automation for special occasion emails. When trying to build a loyal customer base, you must make your customers feel special, so they'll want to keep coming back –– you can do that through birthdays or membership anniversaries.
So, how can marketing automation help?
With marketing automation software, you can create and automatically send emails when it's a member's birthday or anniversary. You can send them a special offer for the occasion to increase their loyalty to your brand.
Ducth Bros Coffee does a great job of acknowleding people on special days, like their birthday. They send an offer for a free drink for the person with a birthday to get.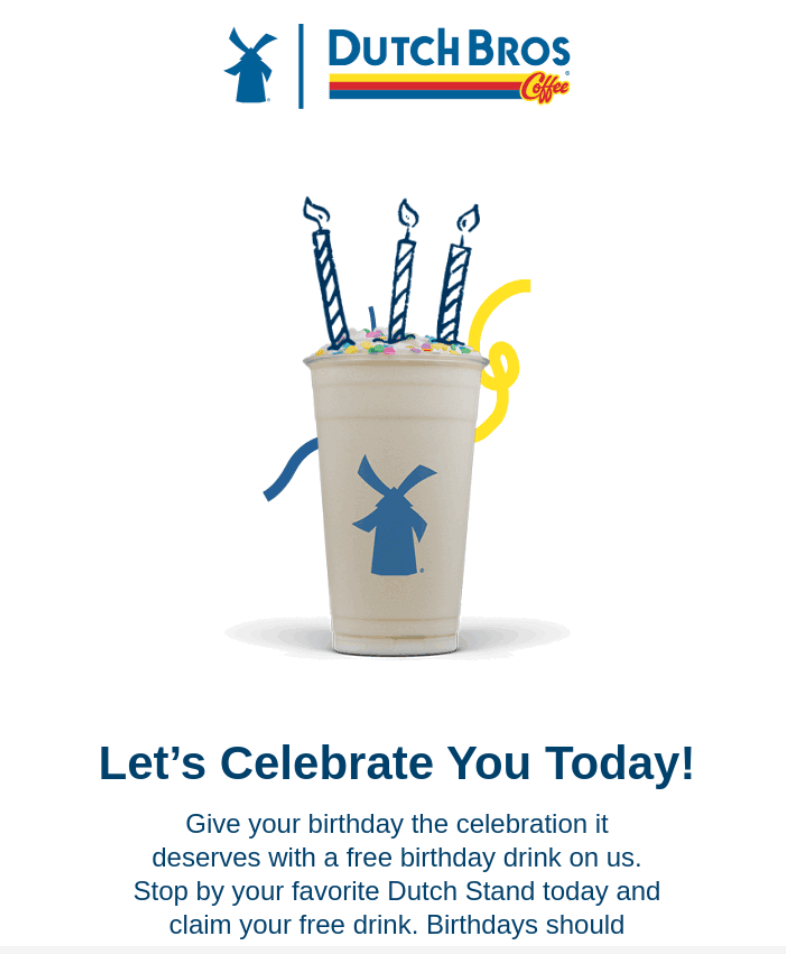 Having marketing automation in place makes it easy for you to build brand loyalty with your customers.
10. Surveys
To wrap up this list of examples of marketing automation, let's talk about using automation for surveys. It's crucial for your business to continually take feedback from customers and learn how you can make improvements. It can be time-consuming to manually send out surveys to get feedback.
With marketing automation, you can make this process easier. You can have your software automatically send surveys to people asking for product feedback, their experience buying online, and more.
State Farm, for example, sends surveys to people asking about their experience working with a specific agent. They use a star system to start asking questions and make it easy for people to give feedback.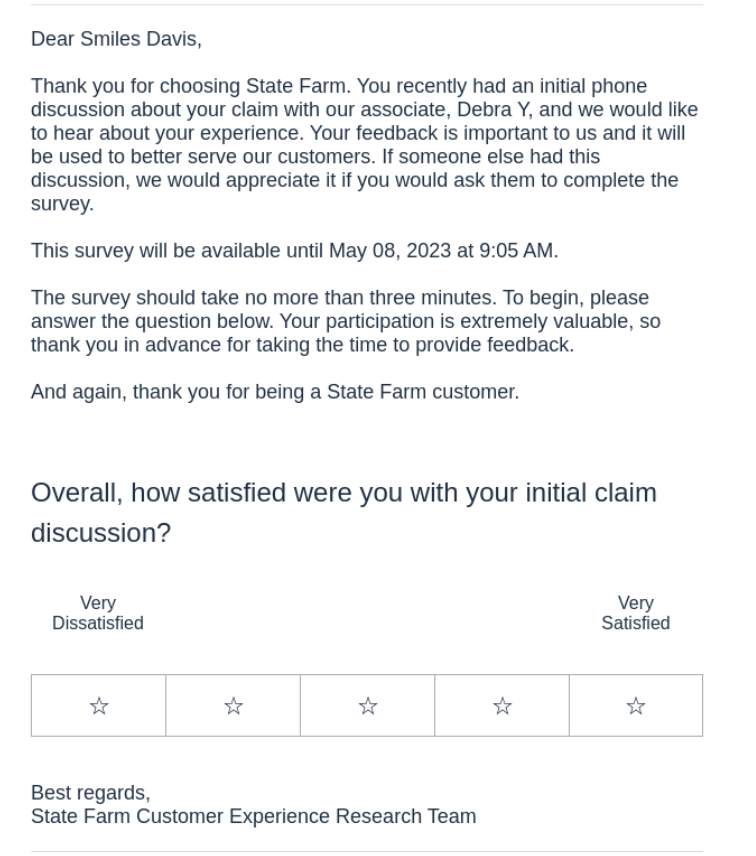 Marketing automation makes it easy for you to receive feedback that you can implement into improving your products and customer experience.
Want to maximize your marketing automation?
Marketing your business shouldn't always require hurried efforts and back-breaking work. In today's digitally-driven era, technology helps ease the burden of generating new leads and landing new sales through strategies like marketing automation.
If you're eager to take advantage of your marketing automation options, it's important to know your options. At WebFX, we offer performance-driven marketing automation services to help streamline your marketing efforts.
Our team of more than 500 digital marketing professionals can also help your business with its marketing performance. With a client retention rate of 93%, we are the trusted choice for companies across the world.
Want to learn more about our digital marketing services? Call us at 888-601-5359or contact us online to get started!
Macy is a marketing writer with over five years of experience creating content for dozens of industries including food and beverage, home services, and education. She also specializes in creating SEO and PPC content. Her work has been featured by Search Engine Journal, HubSpot, Entrepreneur, Clutch, and more. In her free time, Macy enjoys trying new crafts and reading comic books.

WebFX is a full-service marketing agency with 1000+ client reviews and a 4.9-star rating on Clutch! Find out how our expert team and revenue-accelerating tech can drive results for you! Learn more
Try our free Marketing Calculator
Craft a tailored online marketing strategy! Utilize our free Internet marketing calculator for a custom plan based on your location, reach, timeframe, and budget.
Plan Your Marketing Budget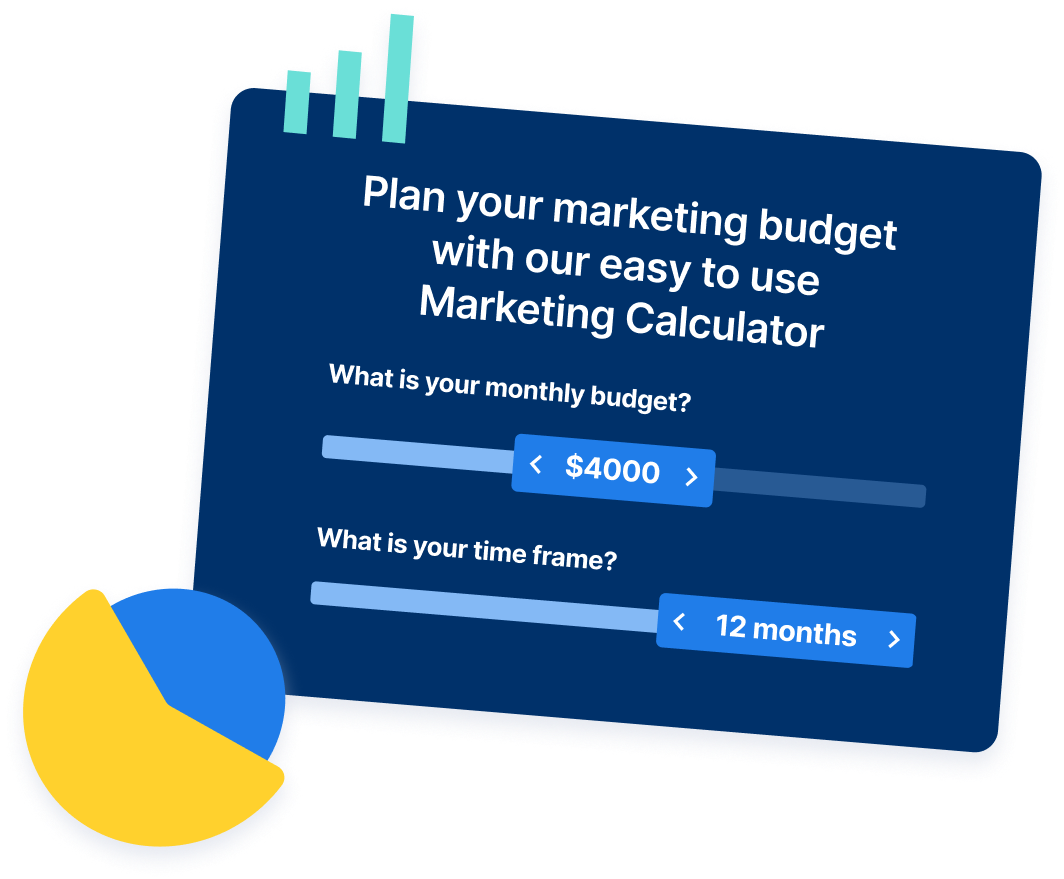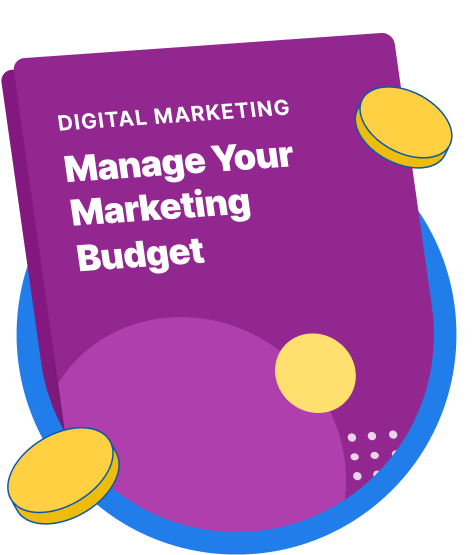 Maximize Your Marketing ROI
Claim your free eBook packed with proven strategies to boost your marketing efforts.
Get the Guide
Try our free Marketing Calculator
Craft a tailored online marketing strategy! Utilize our free Internet marketing calculator for a custom plan based on your location, reach, timeframe, and budget.
Plan Your Marketing Budget