How Long Does SEO Take to Work?
Anything worth doing is worth doing well. For anyone who is undertaking his or her first search engine optimization (SEO) campaign, there's a corollary to this rule: anything worth doing is worth waiting for.
Even the best-executed SEO campaign takes time to show results. You need to put in the effort to set up the campaign correctly, but you also need to allow some time to let your work take effect afterwards.
CHECK OUT OUR SEO PLANS AND PRICING
It's not always easy to be patient. Many companies want to see results from their SEO campaigns right away. They may even question whether the campaign is working, because their web traffic does not explode within a few days or weeks. But the truth is, the long-term results of a good SEO campaign are worth the wait.
In this article, we will examine how long it takes for SEO to work and why it plays out this way. First, we will take a quick look at SEO and why it is so important.
If you'd like to speak with a specialist instead, you can reach us at 888-601-5359.
How Long Does Search Engine Optimization Take?
What is search engine optimization?
When someone goes to a search engine to look up a service that your company provides, you want to come up near the top of those results.
Search engine optimization is one of the best ways to ensure that your site is shown in search engine results. When done right, an SEO campaign will help your site be shown to the right people, and increase the amount of traffic you get from search engines. It does this by pushing you higher up in search engine rankings and increasing your site's visibility.
There are many SEO strategies, including targeting specific keywords and getting links to your site from high-quality websites, and all of them have the same end goal—increasing the amount of people who see your site in the results of their online searches.
If you'd like to learn more about SEO, you can check out our SEO for Beginners LiveGuide!
We foster and form long-term partnerships so that your business has long-term results.
Over 90% of WebFX clients continue partnering with us into year 2 of their campaign.
Hear from Our Happy Customers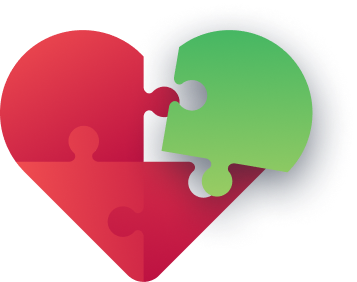 How long until I see results from my SEO campaign?
Regardless of the strategy you choose, you will need to allow some time after implementing it to see some results. But how long should you expect to wait?
The answer can vary, but it generally takes four to six months to start seeing results. This will vary based on a number of factors, including your site's age, your site's past history with Google, and whether or not your site has received any Google penalties in the past.
Let's examine each one of these three factors in depth.
Your website's age
Imagine that you just graduated from college and you are going for your first job interview. If you do not have any references on your resume, your potential employer may become suspicious. They worry about your legitimacy if no one can vouch for you.
This is similar to the way Google views your company when you start a new website. You have a clean slate, which can work for you or against you. It usually takes several months for Google to index a new site.
You can speed up this process by getting links from high-quality websites. This is basically like getting references for that first job out of college. If a high-quality site thinks yours is worthy of linking to, this tells Google you are reputable. Your site will show up in the Google index more quickly, and your SEO campaign will also take hold faster.
If, on the other hand, you have a well-established website, your SEO campaign should become effective faster. Google does not have to figure out whether your site is legitimate, and that cuts down on time.
Your site's past history with Google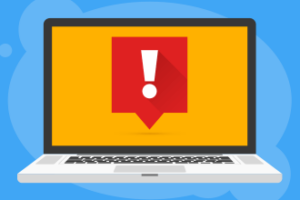 Google gives every page on the web a score that reflects its reliability and trustworthiness. Often referred to as TrustRank or trust score, this rating determines how high your website can climb in the search engine's rankings.
The higher your score, the higher you go, and the better your SEO campaign results will be. The best way to up this score is to increase your website's number of inbound links, or links from outside sources. This, again, is like getting an endorsement from another site that tells Google you are worth of linking to.
Whether your site has faced penalties in the past
Google does not like it when people break (or even bend) its rules. When sites try to manipulate the search results in an effort to improve their page ranking, they may face penalties from Google that will hurt their page rankings and hinder future SEO campaigns.
The search engine is particularly hard on sites that get employ strategies like getting backlinks from spammy sites, creating pages with little to no original content, scraping content from other sites, and stuffing pages with keywords.
When sites engage in these practices, they are punished, and that makes it difficult to regain Google's trust. The search engine takes into account past penalties when ranking pages. If your site has been punished before, it will take an SEO campaign longer to work.
If you expect your company to jump to the top of the rankings overnight, you're in for disappointment. It may take tweaking of a months-old campaign to see the results you want, but don't give up hope. If you put in hard work and are patient, the payoff is worth the wait.
Bonus: What to do while you wait for your SEO to work
You don't have to sit around and hope your SEO starts to work soon. With digital marketing, you have a lot of options to bring traffic to your site other than SEO.
In the video below, Will goes over a few things you can do while you wait for your SEO efforts to kick in.
If you need help getting started with SEO, or you aren't happy with the results of your past efforts, don't hesitate to contact us! Our team can help you create a strategy to improve your site's traffic from search engines and put it into practice.
How is your website's SEO?
Use our free tool to get your score calculated in under 60 seconds.