If you've heard of search engine optimization (SEO), then you might be wondering whether it's worth investing in for your business.
Luckily for you, we've got just the information you're looking for. In this post, we'll explore the ins and outs of SEO, why it matters, and why you should consider investing in SEO to start driving results for your business.
Did you know that WebFX has generated over $3 billion in revenue for our clients with our SEO services?
Our award-winning team of over 500+ digital marketing experts knows how to help your business rank higher on the search results page, so you can reach more potential customers.
Call 888-601-5359 to speak with one of our strategists, or contact us online to start your revenue-driving SEO strategy today!
We've also compiled this handy SEO guide to help get you started on your own website's optimization. Keep reading to learn why SEO matters and why your business should be investing in SEO services.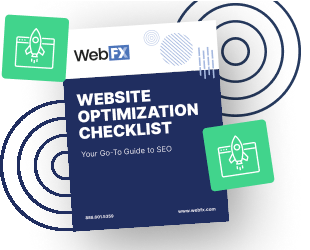 With an optimized website, you'll experience more traffic, leads, and conversions — so what are you waiting for?! Check out our
FREE
website optimization checklist today!
Show Me the Guide
What is SEO?
Why invest in SEO? To answer that question, we need to take a look at what exactly SEO is first. Search engine optimization (SEO) is a beneficial digital marketing strategy that focuses on your website's presence in search results in search engines, such as Google and Bing.
By using different tactics and strategies, you can optimize your website for search engines to rank higher on the search engine's results pages and increase your visibility online so more potential customers can find your products and services.
Many factors go into how search engines determine which pages and websites rank first when a user searches for keywords.
And with Google using over 200 ranking factors, there are plenty of ways to optimize your website for search engines.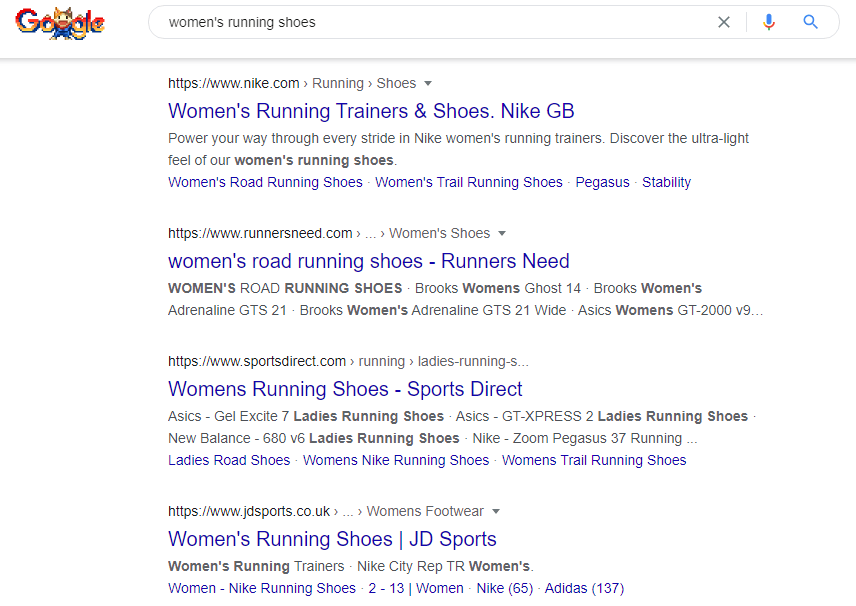 SEO strategies include:
Ultimately, SEO is the process of optimizing factors both on and off your website to help search engines better understand your content so that you will rank in the top spot when users search keywords related to your business.
With SEO, you can generate more traffic to your website, resulting in more sales for your business.
Why SEO matters
SEO matters for your business for several reasons:
Billions of users use search engines: With over 93% of online experiences beginning with a search engine, SEO is essential for ensuring you can reach the billions of searches that occur on search engines. Without SEO, online consumers won't find your products and services and may choose a competitor who ranks higher on the search results page.
You can't pay to rank higher in organic search results: Except for pay-per-click (PPC) ads that display at the top of the search results page, you cannot pay any search engine to rank your website higher in the organic search results. As a result, SEO is essential for outranking your competitors.
SEO can help you satisfy consumer queries: A significant factor in SEO is satisfying search intent and consumer queries. When optimizing your website, you will begin to create content and experiences that users will find beneficial. As a result, you will start to build a trustworthy and authoritative reputation that will keep consumers coming back for more.
If you want to market your products and services successfully online, SEO is an essential digital marketing strategy that ensures you can increase your online presence to boost your sales.
5 significant benefits of SEO
So, why should you invest in SEO? SEO can be highly beneficial for your business, including boosting its long-term success and growth. Here are five reasons why you should invest in SEO:
1. SEO increases your quality website traffic
Quality traffic is essential for ensuring that your target audience, or the consumers most interested in your products, finds your brand online. And with 80% of shoppers doing product research online, SEO can help you ensure that the users searching for keywords related to your business find your products and services online.
Because SEO will help you rank higher on results pages, more potential customers interested in your products will find your brand, resulting in increased quality traffic to your website for your business.
2. SEO increases brand awareness and credibility
Building your brand recognition, awareness, and credibility is essential for establishing a loyal customer base that will keep coming back to your business and attracting new potential customers in the process.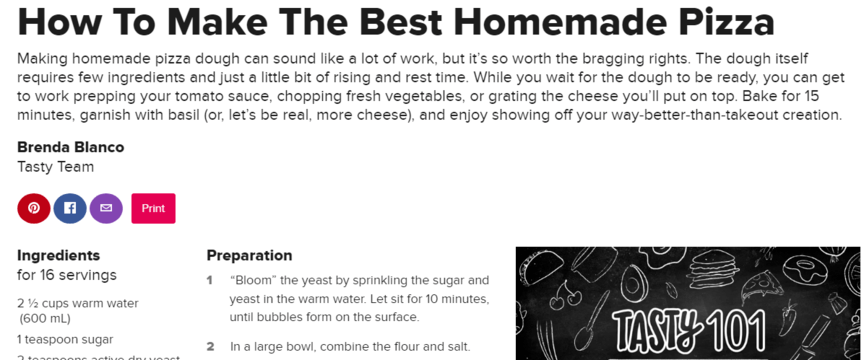 With many SEO strategies focusing on your content marketing, SEO can help you create informational and helpful content that will resonate with consumers.
When consumers find that your content and website helps them by answering their questions or provides a solution to their problems, they are likely to view your business as an expert in your industry, improving your brand authority and credibility.
And as a bonus, SEO increases your visibility online, so more consumers will find your business and interact with your brand, increasing your brand awareness.
3. SEO improves user experience
Because 89% of consumers shop with a competitor after a poor experience on a website, creating a seamless user experience is essential for keeping consumers on your website and browsing your products until they are ready to make a purchase.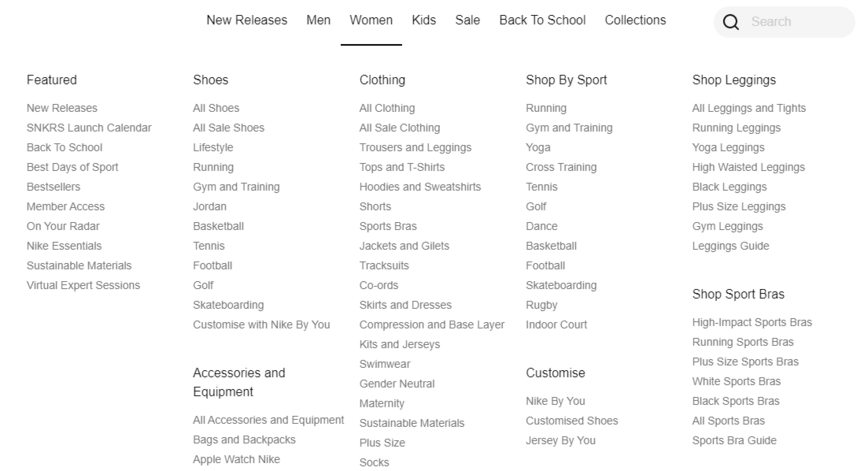 Search engines often consider user experience when deciding which websites and contents to rank highest on the results page.
SEO helps improve user experience by developing strategies that increase your As a result, these SEO strategies will ensure users find the information they are looking for and signal to search engines that your website has a positive user experience, helping you rank higher in the results.
4. SEO improves your digital marketing return on investment (ROI)
Your ultimate goal for a digital marketing strategy is most likely to achieve the best return on investment (ROI) for your marketing efforts.
Fortunately, SEO can help.
SEO works hand-in-hand with other digital marketing strategies, including content marketing and online advertising. Using SEO strategies can help ensure that users find your marketing campaigns online, such as your newly created content.
SEO works together with other digital marketing strategies to boost their success and attract more consumers through online channels. As a result, you'll enjoy increased sales and revenue, meaning you can ultimately improve your digital marketing ROI.
5. SEO boosts your business's long-term success
Perhaps the best benefit of SEO is that it can boost the long-term success of your business. Unlike many other traditional marketing campaigns, SEO is a long-term and ongoing strategy.
SEO helps you continuously stay updated with search engines and optimize your website and content to continually attract customers online.
You can continue to see the results from your SEO strategy years after you invested in it.
This means when you decide to invest in SEO, your business can expand and reach your target audience and boost sales and revenue, allowing your business to grow and reach new heights.
Time to Level Up Your Sales
Our long list of services helps you grow every aspect of your business with marketing strategies that are proven to increase bottom-line metrics like revenue and conversions.

In the past 5 years, we've managed more than 12.9 MILLION transactions across our client base.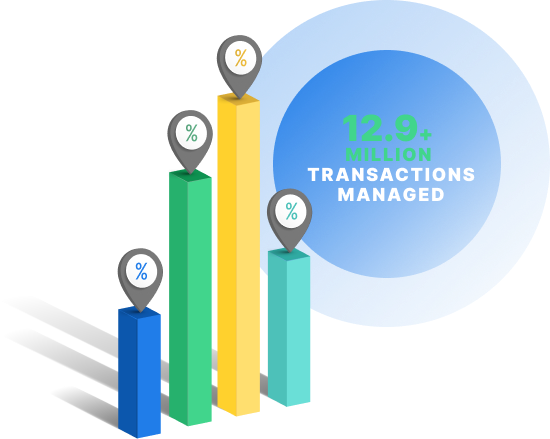 Invest in revenue-driving SEO services with WebFX
Are you ready to get started with your SEO strategy?
At WebFX, our team of experts has over 25 years and 1.6 million hours of experience driving results for our clients through our SEO services. Our digital marketing experts can develop a custom strategy to help you rank better in search and increase your online visibility.
Call us at 888-601-5359 or contact us online to learn more about how SEO services can boost revenue and sales for your business.
How is your website's SEO?
Use our free tool to get your score calculated in under 60 seconds.
WebFX Careers
Join our mission to provide industry-leading digital marketing services to businesses around the globe - all while building your personal knowledge and growing as an individual.