5 Ways to Get Your Site Included in Rich Answers
Have you ever searched for the answer to a question on Google, and seen a direct response without having to click on a website listed in the results? These direct responses or snippets of information are called rich answers.
Google is adding more rich answers to search results every month.
On this page, we'll cover the benefits of rich answers, as well as some tips for getting your site included in them in search results.
Let's get started! If you'd like to speak with a specialist before reading on, you can reach us at 888-601-5359.
What are rich answers?
A Microsoft study found that the human attention span has decreased from 12 to eight seconds in the last 13 years. And with the increase of mobile usage, the demand for fast, relevant content is at an all-time high.
A rich answer is Google's attempt to provide quick, accurate answers to searchers' queries without requiring them to click through to a website. Rich answers come in many forms, such as recipes, sports scores, stock graphs, calculators, sliders, text-based answers, step-by-step directions, maps, and more.
Rich answers started out as simple answers to objective queries like math equations, but they are starting to spread to other areas to provide direct answers and information for all types of queries.
Typically, rich answers fall into three categories:
Answers provided by Google: These answers appear at the top of web search results, and they are typically public domain information.
Basic snippets: These answers often appear within regular web search results.
Featured snippets: These answers are extracted by Google from third-party websites, and they appear at the top of search results.
The importance of rich answers
Your business can leverage rich answers to jump above competitors in regular search results. In other words, you don't need to rank number one in organic search results to have your content included in rich answers.
Google relies on external sources for the material to answer user queries. For instance, if someone searches, "how to tie a tie," they may see a rich snippet with instructions pulled from a third party website.
In addition, rich answers push organic results lower on the page. While organic, first position search results receive 30% of clicks on results pages without rich answers, rich answers typically get 40-50% more clicks. This means that rich answers make SEO even more of a winner-takes-all game for specific search results.
Becoming one of the sources Google turns to for these answers will help you earn greater brand and search engine visibility. This means that you will likely see an increase in your website traffic, and you may even earn more customers and revenue.
Earning a spot in Google's rich answers also helps your business show searchers that you're a leader and a trustworthy source of information in your industry.
How to get your content indexed as a rich answer
Just like with regular search results, Google often tests rich answer content from different sites, and it appears that they rotate content in order to see how well searchers like it.
Your site doesn't need an incredibly high domain authority (DA) in order to appear in rich answers. In fact, 54% of the domains used in rich answers have a domain authority of 60 or less, and some even have a DA less than 20.
However, your content needs to have high engagement and low bounce rates if you want to earn a prized rich answer slot. And once you earn it, you need to take the necessary steps to keep visitors happy and coming back for more information.
Let's take a look at a few ways to improve your chances of being included in rich answers.
1. Create a list of common questions about your industry
You can start by making a list of common topics your customers ask about. Then, use keyword research tools like KeywordsFX, Keyword Tool, and Google Ads Keyword Planner to uncover specific phrases and keywords.
It's also helpful to pay attention to Google autofill searches, and Q&A sites like Quora and Yahoo Answers can help you pinpoint questions pertaining to your business and industry.
2. Create content to answer questions
Once you've determined the keywords you want to target for rich snippets, you'll need to create content to address them. When you write these answers, it's important to keep it simple. If possible, try to include step-by-step instructions or bullet points. You can also include answers to potential follow-up questions lower on the page to help people learn more.
Include the keyword you're targeting where possible, and make sure that your content directly addresses the question in that keyword. Keywords appear in bold in Google search results, helping them stand out from and attract the attention of searchers.
3. Improve user experience
It's also important to keep user experience in mind when creating content for your website that you want to appear in rich answers.
People should be able to easily access and browse your site on mobile devices and tablets. This will increase the chances that they stay on your site after reading a page that's included in a rich answers result, which will send positive signals to Google.
You can also include relevant images and further resources to encourage users to spend more time on your site.
4. Use title and header tags
Title and header tags signal to search engines what each page on your site is about, so you should include your target keywords in them. For example, if you're writing a page with baking instructions, you can include the question "How to bake a cake?" within <H1> or <title> tags. Then, you can include the answer within <p> paragraph tags.
For step-by-step instructions, you can use <li> tags to define list items.
Adding tags to indicate the question you are answering can provide clues to search engines and help your answer appear as a rich snippet.
5. Use schema markup
Finally, using micro-formatting techniques like Schema markup can improve your chances of being featured in Google's rich answers.
Schema markup helps search engines like Google interpret the source code of your website and pull data from your content for rich answers. Sites with clear video schema markup make it easier for Google to find information for its rich answer results.
For more information about schema options, you can check out Schema.org and Schema-Creator.org.
Good agencies have more than 50 testimonials.
Great agencies have more than 100 testimonials.
WebFX has over 1000+ glowing client testimonials.
See What Makes Us Stand out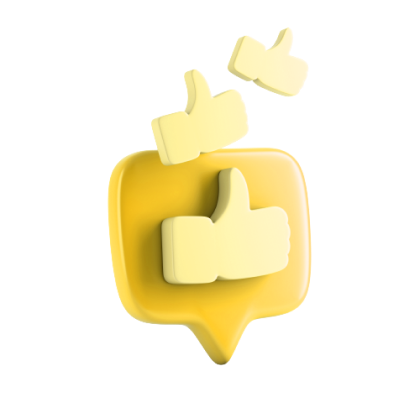 Internet marketing plans from WebFX
At WebFX, we offer featured snippet creation & optimization services and custom Internet marketing plans to help our clients reach their goals. And if you'd like your SEO strategy to help your business appear in rich answers for questions related to your products, services, and industry, we can help.
We'll help you uncover key questions about your industry and create content with the goal of earning your business a spot in Google's rich answers.
We drive digital revenue for more than 1000+ satisfied clients, and we increase client revenue by 20% on average. When you choose WebFX as your Internet marketing partner, you'll have access to our world-class team and a dedicated account manager who will walk with you through every step of the process.
Want to learn more?
Interested in learning more about how Internet marketing plans from WebFX can help your business attract more customers and earn more revenue online?
Check out our custom Internet marketing plans online, and contact us today to speak with a strategist!
How is your website's SEO?
Use our free tool to get your score calculated in under 60 seconds.