Auctioneers have many duties — you have to study a market, appraise items, stay organized, and efficiently move merchandise from the pulpit to customers' hands. But you also have a great deal of work outside of auctions. Your goal is to make a profit — as much as possible — at each event, and that requires a lot of legwork.
One of the biggest goals you have is to attract qualified buyers to every auction. Part of nurturing the relationship with your buyers is keeping them updated and informed. To forge and maintain those relationships, you need an online presence. And if you want to reach as many potential buyers as possible, you should have a plan for SEO.
Keep reading to learn more, and give us a call at 888-601-5359 or contact us online to start generating leads and revenue with SEO!
Independent research from Clutch has named WebFX the
top SEO company

in the United States.

Clutch has personally interviewed more than 250 WebFX clients to discuss their experience partnering with us.

Read More Clutch Reviews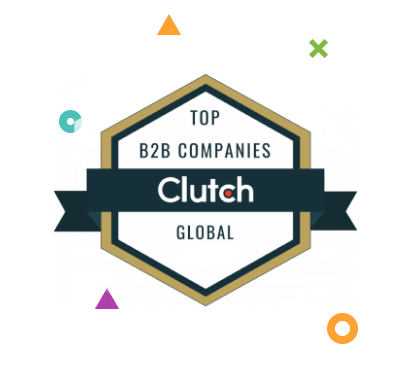 What is SEO?
SEO, or search engine optimization, is the process of increasing your visibility in online search engines like Google. Mastering the best practices that play into a successful SEO campaign allows you to rank higher in the search engines, which will bring more people to your website and — hopefully — your auctions.
When people search for auctioneers in your city, you want them to find you. Landing and maintaining a spot on the first page of Google search results can help, and it's the primary goal of working in SEO.

Hear What It's Like to Work With WebFX!

"WebFX did amazing work creating a new website for us on a tight schedule. They have taken the time to learn about our business and give us ideas of how to make our digital marketing better. We still have work to do with WebFX but overall very pleased."
Professional Service
Why is SEO important?
SEO is especially important for auctioneers because your business is based on drawing as many people to each auction as possible. Since SEO helps make you more visible online, your potential customers will be able to find you more easily. And, if your SEO is effective, it will encourage potential clients to take the next step and attend your events.
On-page SEO for auctioneers
Every page of your auctioneer website serves as an opportunity to engage in effective SEO. You can optimize each page with on-page elements like:
Keyword and branded title tags
Keyword-rich headings
Unique and knowledgeable page content
Proper tags for visuals like graphics or video
Off-page SEO for auctioneers
There are lots of opportunities to use SEO off your website, too. If your online visibility is good enough and you're working hard, people can more naturally find you as outside sources link to your website. Typically, off-page SEO includes:
Creating quality content that attracts links
Submitting an XML sitemap to Google and Bing
Social media marketing
Outreach, pitches, and other ways to receive links
Local SEO for auctioneers
SEO for auctioneers starts with a local plan. You want to get people to come to your auctions, and those people are going to be nearby. An SEO plan that focuses on a specific town, city, or region will target your audience, so you can appeal to the people in your area.

You can set up a page on Google My Business to start with your local SEO, and creating a Google+ account that lists your business name, address, and hours is also helpful. You should also have your name, address, and phone number on your website, so customers can find you quickly and easily at any time.
There are more tactics you can use to get more local attention for your business, but these will lay the foundation for your local appeal.
Create relevant, shareable content
People interested in your business also want to hear what you have to say. That means starting a blog, writing informative articles, and creating new pages based on questions you frequently hear from prospective buyers at your auctions.
Your content can include a huge range of possibilities, like laws that apply to auctions, financial concerns with auctions, how auctions work, the most common kinds of auctions, and more. You can even throw in some information about charity auctions, which are becoming popular events for non-profits, and other special events that inform your customers.
It's best to post new blogs on a schedule so both search engines and your readers know when to expect new content. Your goal should be to inform your readers and bring something new to the conversation, essentially creating quality content with every post.
Know your keywords
Using the same terminology as your customers (keywords) is an essential part of an SEO strategy. If you rank well for the terms people use to find an auctioneer, you're bringing in more business. You can research keywords with a few quick steps:
Create a list of buzzwords in your industry
Look at your competition and see what keywords they use
Copy and paste the words into Google's keyword planner
Use the keywords that are most relevant and valuable to your business on your website
Using these keywords on your pages will help you show up in search engine results pages (SERPs) and encourage potential customers to visit your website. Without these keywords, you might as well not have a website at all!
Join business associations
Join your local Chamber of Commerce and business association and ask if you can have your auction's contact information listed. Their websites usually rank well, so linking your name to theirs will positively impact your online visibility as well.
Get professional help with auctioneer SEO
If you're too busy with events and organization to worry about SEO, WebFX can take care of it for you. We're a full-service Internet marketing company with a talented, award-winning team that knows the ins and outs of SEO. We even keep up with industry news to make sure we're using the most up-to-date techniques and strategies to make their websites more visible.
We've helped lots of companies show up in search engines, and we can do the same for you. Contact us today to start planning your SEO strategy.
Earn a 20% greater ROI with WebFX