Accounting is one of the most competitive industries in the world. With so many firms vying for the same clients, you need a way to stand out and to make your company grow.
One of the best ways to stand out from your competition is to rank highly in search engine results pages (SERPs). Most Internet users won't look past the first page of search results, so if you don't rank highly, potential clients could overlook your website and your firm.
With search engine optimization (SEO) for accountants, your firm can earn a top spot in search results, which can translate to more traffic, leads, and revenue. At WebFX, we're an SEO agency that specializes in SEO for accounting firms.
Keep reading to learn more about accountant SEO, plus how our SEO services for accounting firms help your organization earn more qualified traffic and leads. If you'd like to chat now about our SEO services, contact us online or call us at 888-601-5359!
Independent research from Clutch has named WebFX the
top SEO company

in the United States.

Clutch has personally interviewed more than 250 WebFX clients to discuss their experience partnering with us.

Read More Clutch Reviews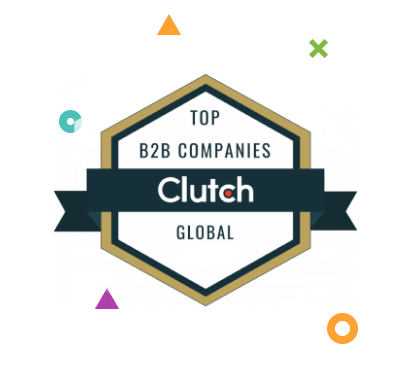 What is SEO for accountants?
SEO is the process of improving your site so that it shows up more often for keywords that mean a lot to your clients, and so that it ranks higher in search engine results pages. Due to the consistent results of SEO, it is one of the most profitable forms of marketing.
One of the main goals of SEO for accountants is to make your site easy for search engines, like Google, to read and understand. When your site is easily understood, it is easier to index, which means that it can be served seamlessly to users that are looking for your firm.
When someone searches for a term in Google, they typically enter a word or phrase called a keyword, into the search bar. SEO is implemented so that your site shows up in the top results for keywords relating to your industry, like "accounting firm in [your city]."
All in all, SEO includes roughly 200 individual ranking factors that all help you succeed online. They include everything from properly coding your site to earning links to your site from other companies. But for now, let's take a look at why SEO for accounting firms is so important.

Hear What It's Like to Work With WebFX!

"WebFX has made SEO, website improvements, and just the overall process of improving the quality of the leads we have look and feel easy! With the amount of time I used to spend on this I could not imagine taking it back and getting even close to the amount of leads that they've gotten us!"
Public Accountant
Why is SEO for accounting firms important?
SEO for accounting firms is important because it allows you to reach the highest number of potential clients. If it's done right, SEO will target the customers that need and want your services, and earn valuable traffic to your website.
To make sure you can earn those leads, you can use a few tried-and-true SEO methods on your site.
Partner with a team of ecommerce masters!
WebFX campaigns have delivered more than 12,936,451 ecommerce transactions in the last 5 years
Read the Case Studies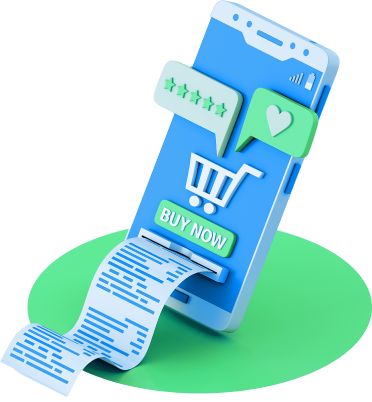 4 types of SEO services for accountants your firm can use
Your accounting firm can use a few different types of SEO services for accountants to grow your online presence and attract more potential clients to your organization. For example, your business can use:
1. SEO audits
Use SEO audit services to understand the strengths and weaknesses of your SEO strategy. Plus, get actionable advice on how to improve your firm's SEO.
2. Local SEO
Focus on businesses and people in your local community with local SEO. Local SEO improves your presence in local search results by optimizing your Google My Business profile, creating localized content, and more.
3. National SEO
Reach companies and consumers across the U.S. with national SEO services. With national SEO, your accounting firm can improve its on-page, off-page, and technical SEO.
4. Enterprise SEO
Compete with top competitors in high-volume search results with enterprise SEO services. These SEO services for accounting firms focus on organizations with an established SEO strategy and rankings.
What do WebFX's accounting firm SEO services include?
At WebFX, we provide a full-service experience when it comes to our accounting firm SEO services. That means you don't have to ask co-workers for assistance or go through the process of hiring a freelancer to complete specific SEO tasks, like writing content.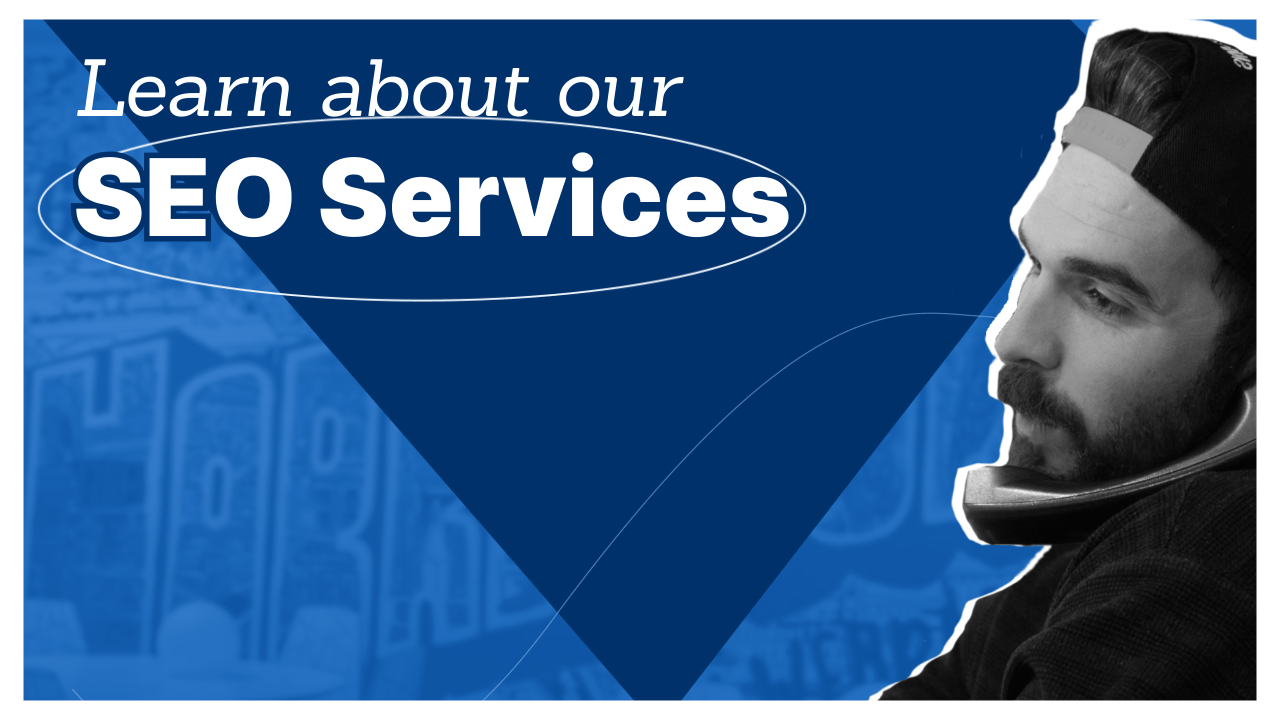 We take care of everything for you because we feature 200-plus team members that include:
Web developers
Web designers
Content marketers
And more
In addition to providing you with a complete accounting SEO team, your services also include:
SEO audit
On-page SEO
Off-page SEO
Technical SEO
Call, lead, and revenue tracking
Regular reporting
Dedicated account manager
And more
You can learn more about our service deliverables by browsing our SEO plans!
4 accounting SEO tips
There are lots of other ways you can improve your site, but these four accounting SEO tips will give your website the foundation it needs to grow.
1. Research keywords that are relevant to your industry
As stated earlier, keywords are the words and phrases that search engine users type into the search bar to find exactly what they're searching for online. That means keywords are one of the biggest factors in determining whether someone sees your accounting firm's website in their search results.
As a result, you need to make sure that you show up for the keywords that are important to your business.
Short keywords, like "accounting firm," are typically bad for small businesses. These keywords are highly competitive, and they're usually dominated by big brands. Plus, they're not descriptive, so you don't know the intent or background of the person searching for it.
On the other hand, long keywords (also called "long-tail keywords") are great for accounting firms. These keywords, like "accounting firm in [your city]," show some characteristic of the searcher, and they also reflect a person's intent to become a client. After all, why would they want accounting firms in your city if they weren't looking to employ an accounting firm?
Long-tail keywords have much less traffic than short keywords since they're so specific. But that means they're also less competitive, so you can dominate the search results. And on top of all that, you can be sure that the people you attract to your site are all potential clients, meaning you're attracting qualified leads to your business.
To find the keywords that work for you, check out the Google Ads keyword planner.
2. Create pages about those keywords
After you have your keywords laid out, it's time to use them on your site. Create pages for each keyword that give the helpful, extensive information about that keyword. So if someone is searching for "reliable accounting firm in [your city]," you can create a page that talks about how long you've been in the area, how well you've worked with your past clients, and your professionalism.
These kinds of pages build trust between you and the reader by showing your expertise and experience in accounting, which creates a connection between you and a potential client. The more helpful information you can give them, the more likely they'll be to convert into a paying client.
And speaking of conversion, your pages should all include some way for a visitor to convert. Use a call to action at the end of your page like "Contact us today!" and provide a form field or a link that allows visitors to give you their contact information. Once you have that valuable information, you can contact them directly to nurture that lead into a paying client.
In addition to article pages on your website, a blog is another great way to create content for your readers. Blogs are beneficial because you can use them to target your most valuable keywords, they're easily sharable on social media, and Google loves when a website has a high number of pages.
3. List your business on Google Business Profile
When you submit your accounting firm to Google Business Profile, you'll show up as a result when someone searches for your firm in a local context.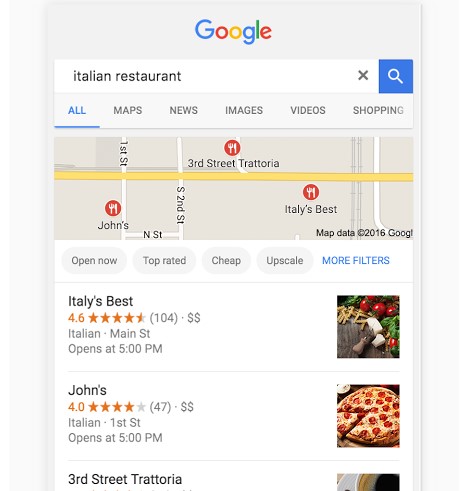 Google Business Profile also shows valuable information like the address of your firm, ratings, and hours of operation. These results also show up at the top of results pages, so if you're listed there, you'll be one of the first firms clients see.
4. Don't forget about user experience
User experience refers to everything from ease of navigation, to web design, and site speed. All of these things can positively or negatively affect your search engine rankings.
When Google ranks your website for search results, they want to know that your website is one of the best possible results to serve to customers. Your site won't be ranked as one of the best in the eyes of Google if it has a high bounce rate due to slow load time or difficult navigation.
To make sure that your website viewers get the best possible experience, make sure that you utilize a navigation bar that helps users to easily find exactly what they're looking for, quickly and efficiently.
Your web design should be clean and organized, and entice users to stay on the page. You can attract viewers with the use of multimedia like photos and videos.
Get more clients with accounting firm SEO services
SEO is our forte at WebFX, and we have a dedicated team of SEO experts who know all the ins and outs of this profitable marketing method for your accounting firm.
Do you want to get more revenue for your accounting firm? Contact us today for a custom SEO strategy for your company!
Earn a 20% greater ROI with WebFX