Facebook App Development: Build Your App
If you could reach your customers where they are everyday, would you? Sounds like a no-brainer, right? Still, many businesses have yet to take full advantage of all Facebook has to offer them. Facebook apps help establish your brand on this ever-growing platform.
Creation of branding design / layout prototype

Build of branding design / layout prototype

Data, engagement, and goal reporting
DEVELOPMENT & PROMOTION
$850 / month
Facebook ad management

Initial blog post writing

Paid search management
"WebFX is very on top of everything. They have communicated very well throughout the entire process and helped me to understand things that were beyond my knowledge base. They were also willing to go above and beyond in helping us with things that may not have necessarily been in our contract."
Ecommerce Manager
FURNITURE STORE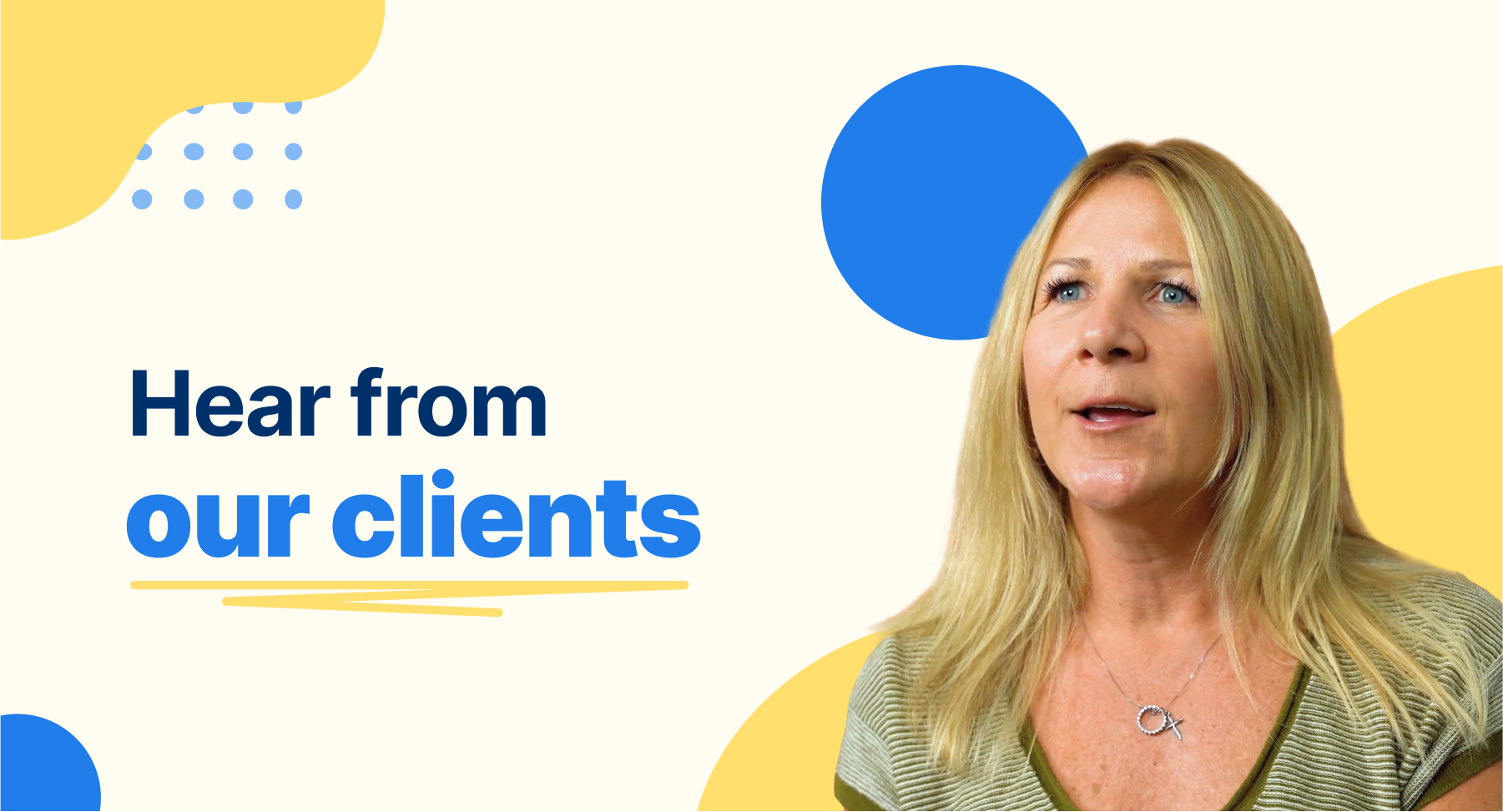 View Facebook app development pricing
| Features | DEVELOPMENT | DEVELOPMENT & PROMOTION |
| --- | --- | --- |
| Dedicated Project Manager / Internet Marketer | | |
| Types of Facebook Apps | | |
| – Sweepstakes | | |
| – User Generated Contests | | |
| – Coupons | | |
| – Group Deal | | |
| – Favorite Picks | | |
| – Trivia | | |
| – Quiz | | |
| – Sign-Up Form | | |
| Facebook landing page layout and prototype | | |
| Refinements to Facebook app landing page layout and prototype | | |
| Build out of Facebook app landing page layout and prototype | | |
| Forms with required fields | | |
| Branding / design integration | Partial (header & footer) | Full branding design |
| Creation of branding design / layout prototype | | |
| Build of branding design / layout prototype | | |
| Automatic Facebook push to Twitter | | |
| Social sharing buttons | | |
| Friend invites | | |
| User comments | | |
| Engagement notifications | | |
| Data export | | |
| Facebook ad management | | |
| Facebook outreach and promotion | | |
| Twitter outreach and promotion | | |
| StumbleUpon ad management | | |
| Paid search management | | |
| User and website outreach | | |
| Initial blog post writing | | |
| Data, engagement and goal reporting | | |
| 500+ SMEs behind campaign driving results | | |
| Initial investment: | $1,750 | $5,500 |
| Ongoing monthly investment: | $400 | $850 |
| Need more information? Call Us: 888-601-5359 | GET STARTED | GET STARTED |
Custom Facebook app development
It isn't news to anyone that Facebook is one of the most popular social media networks in the world. With its popularity comes major influence potential over its users. This being said, it's only fitting – if not absolutely essential – for businesses to have a strong presence on this highly populated social platform if they want to compete in this day and age, whether on a local, national or global level.
Facebook launched in early 2004 and has yet to stop growing. Did you know there are now more than 750 million active Facebook users and that at least 50% of them log on to the site on a daily basis? Those 750 million people spend, on average, over 700 billion minutes a month on Facebook. That's the equivalent of over 1.3 million years each month!
If these truths haven't convinced you, perhaps this will: half of all online users enter a contest or sweepstakes at least once a month. Businesses that offer some type of contest on their Facebook page can typically generate twice as many leads as compared to those businesses that don't. In other words, if you're not offering your customer the opportunity to engage and interact with your brand, they'll find a company that is. That's why it's so important to invest in social media.
You can do so by working with a Facebook app development company like WebFX. We specialize in custom Facebook application development to deliver tangible, profitable results that we're sure you'll like. With our team of Facebook application developers, you'll be able to interact with your customer base like never before.
Why does WebFX publish its Facebook app pricing online?
At WebFX, we believe in presenting to you upfront what our Facebook apps cost. That's because we are confident in our ability to deliver a custom Facebook app well worth your investment and believe you deserve to know what it will cost so you can make an informed decision. We're proud to say that our Facebook app developers have created Facebook apps that have delivered significant ROI for our customers, and we want you to know our developers can do the same for you.
Most Facebook application development companies don't post their costs or fees online, but we're different. We want you to know right up front how much it will cost to have a custom application developed for you and your Facebook page. You'll know the total of your Facebook application development costs right away, and you'll never have to contact us to find those costs.
Customize your Facebook business page with custom application design
Facebook houses over 900 million different entities that users interact with everyday. These include pages, groups, events and communities. So, when you create a custom Facebook app, it's imperative to build one that stands out against all of the noise. That's where we come in. At WebFX, we're more than a Facebook app development company: we enhance brand identity for companies every day. We know how to get businesses noticed on the web – large and small alike.
Our development and design teams collaborate to build you a custom Facebook application that is engaging, interactive and appealing to your company's target demographic. Plus, when you choose WebFX to make a Facebook app for your company, we'll throw a stellar Facebook landing page design in the mix for your Facebook business page incorporating your custom application; we are Internet marketing partners after all.
BONUS READING: WHY WE THINK SIMON COWELL CRACKED THE CODE TO FACEBOOK MARKETING
Types of Facebook apps our developers can build for your company
There are many different types of Facebook apps WebFX can create for you. On our end, how we pursue Facebook app development is based on what you want to achieve with your social media presence. As a leading Facebook applications developer, we understand the intricacies involved in achieving the best possible results for your business, and we can tackle a Facebook application development in a number of different ways.
Some of the most common applications include:
Sweepstakes and Giveaways
User Generated Contests
Coupons
Group Deals
Users' Favorite Picks
Trivia Contests
Quizzes
Causes and Charity Promotions
Sign-up Forms
Custom Facebook app development and promotion
Facebook app development provides a seemingly endless stream of opportunities for businesses to generate viral brand awareness, excitement and loyalty across the vast social landscape. With a custom Facebook application, you'll be sure to achieve all of those needs and then some.
The team of Facebook app developers at WebFX has the experience, resources and marketing savvy necessary to drive more traffic, generate more leads and spread the word about your brand to the 750+ million active Facebook users. Creating viral brand awareness, is the name of the game, and at WebFX, we lead our clients to victory every day.
Our Facebook app development process is part of a complete social marketing campaign solution. We utilize cutting-edge Facebook programming techniques combined with our award-winning Internet marketing methodologies to strengthen your brand within your existing social network. Then, with our Facebook apps developers, we incorporate viral marketing features such as social sharing buttons, friend invites and notifications to enable your branded, custom Facebook app to be placed in front of an ever-expanding social footprint of potential brand loyalists.
Our latest Facebook app development project
HAVAHART FACEBOOK CHARITY CONTEST
Havahart had a marketing objective to increase their Facebook fanbase from just over 4,000 fans to 25,000 fans within six months. To do that, they turned to our Facebook app development team for a custom built fundraising application integrated directly within the company's existing Facebook page.
Every new "like" for Havahart's Facebook page translated into a donation of $.10 to a national non-profit organization. The Facebook app tracked the number of likes and converted that into a visual representation of how much money was donated to the non-profit organization. The results for Havahart have been outstanding!
Before the promotion launched, the page had 4,301 fans. During the first 22 days of the initiative, the page gained 1,720 new fans. As of the writing of this case study brief, Havahart's Facebook application has seen an increase to 6,021 total fans, with a growth rate of almost 700 fans per week!
This is just one of our proud success stories that shows just how much Facebook applications development can do for a business. Application development for Facebook gives you the chance to reach out to your company's supporters and connect with them on a personal level. Our Facebook app developers have helped our clients achieve new heights in visibility and awareness—and they can do the same for you.