5 Steps to Create the Best Ecommerce Product Page
Ecommerce is a great business model for many companies. It allows you to move products without the expenses of a physical storefront, and do all almost all of your marketing online.
But unless you're selling original products – or have an exclusive contract with a manufacturer – there are probably several other retailers online with the same exact offerings. This makes it difficult to stand out and show your customers that you're their best options.
So what do you do? You get creative.
Keep reading to learn the seven best ways you can improve your ecommerce site's product pages. And give us a call at 888-601-5359!
1. Write unique titles for products
When you're creating B2C or B2B product page content for your ecommerce company, you need to start with your company's products.
Every product on your site should have a unique title that isn't found anywhere else on your site. This is challenging if you run a retail site with lots of inventory, which is why you should keep a careful record of how you name each of your products.
You can write most product titles based on a simple formula.
Brand name (Sony, Panasonic, Hamilton Beach)
Product identification number (AKS74U)
Color and /or size (Red, blue, orange; 12", 2', 30 yards)
General name of product (DVD player, speakers, toaster)
You can also include other differentiating details like the product's material or when it was made.
Regardless of how you choose to do it, it's important that each product on your site has a clear and unique title.
2. Write unique descriptions for products
In addition to a unique title, each product you sell should have a unique description.
It's tempting to copy and paste descriptions from one product to others and change a few details here and there. But if you're going to make a separate page for each product you sell, every single page needs to have a unique product description.
Otherwise, you'll run into duplicate content problems. That can lead to bad rankings at best and Google penalties at worst.
So to play it safe, make sure each product you sell has lots of strong, descriptive text on the page.
If you sell thousands of items, it's a huge time commitment to write unique descriptions for each one. In that case, you can rework your page layout to group similar products together.
For example, if you're selling 12 different toasters and the only difference is their color, you can group them onto one product page and let customers select the color from a dropdown list.
That way, you don't have to write a dozen different descriptions — you just write one excellent description for a group of nearly-identical products.
Either option works. It just depends on how much time you have and want to invest into each product. At the end of the day, it's just important that each description is unique.
3. Show as many images of products as possible

Images are a huge part of ecommerce. Your customers can't physically touch or examine the products on your site, so it's up to you to give them the next best experience.
That means you need lots of images for each item. Take a shot from the front, back, sides, and top, and show it in use or even how it ships.
The more photos you post to your site, the more confident people will be when they buy an item. This is especially important for ecommerce sites that offer consumer goods, since you don't want your customers to buy something, only to find out that it's slightly different from what they understood. They'll return it, and you'll lose money without moving any inventory!
With that in mind, it's in your best interest to show photographs of your products. Even if it feels excessive, you never know which image will convince someone to convert!
The only caveat to this idea is that your pages still need to load quickly. So if you have so many images on a page that it slows down someone's shopping experience, compress them to make it faster.
4. Add supplemental videos and downloads
Images are great for products, but videos and downloads also have a lot of selling power.
Videos are perfect for showing items in use. You can highlight proper use, safety, or the outcome of using a product. As long as you're demonstrating an important quality of the product itself, your video is useful.
If you have a good team of developers, you can host videos in the same area where you have images. That lets users scroll through your photos and find your video in the same convenient area.
You could also have a separate area for videos on each product page to draw attention.
There's no one right way to host and show videos on your site — you just want to have them to encourage customers to buy.
You can also throw in supplemental downloads to make sure people can get all the information they need.
These downloads can include guides, specification sheets, nutritional information, or any other data that could help someone make a purchasing decision. You can host them off to the side of a product page so that users can easily find them, but they don't interfere with the rest of your product page's elements.
With that supplemental material, you're sure to answer almost every question your customers could have before they have a chance to ask!
5. Write unique descriptions for categories
If you have pages for products, then you also have pages for product categories.
These pages are just as important as your individual product pages because they can attract traffic and encourage sales.
To make sure you're using them to their maximum potential, you need to give each category page unique text, like you did with product pages.
Unique text will help your category pages rank for certain keywords in Google, which increases the odds that you'll drive qualified traffic to your site.
Plus, if you write in-depth information for your category text, it's possible that Google could use your site as a source of information for its Knowledge Graph. That means you have an opportunity — no matter how small it could be — for users to see your site right on Google's page.
That's a great way to establish authority and reliability, since it's basically Google vouching for your company.
And if there's even a 1% chance of that happening for your business, it's definitely worth your time!
But beyond that, category text makes your pages more engaging, relatable, and understandable. It's also a great opportunity to use keywords and explain concepts that apply to all the products in a category, like the sharpness of kitchen knives, the longevity of running shoe soles, or the aerodynamics of a bike helmet.
With unique category descriptions, your site will start to rank better for a variety of keywords that can bring you more potential customers.
Partner with a team of ecommerce masters!
WebFX campaigns have delivered more than 12,936,451 ecommerce transactions in the last 5 years
Read the Case Studies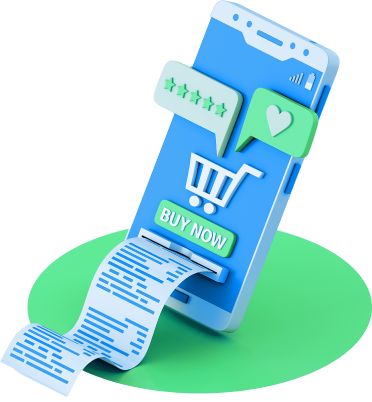 WebFX is an ecommerce agency
At WebFX, we understand the value of creating great product pages and their relationship with your overall success and product life cycle.
That's why we have a full team of expert content writers who can create product, category, or other text for your site. We've helped lots of other ecommerce sites earn more clients with well-written and informative pages. We'll do the same for you, too!
Contact us to learn more!